World's Most Expensive Pokemon Card Sold for $480,000
Move over Indiana Jones, and Ash Ketchum for that matter, because the Holy Grail of Pokemon cards has just been sold for AUD$480,000, and before you ask, no it's not a first-edition Charizard card, it's something even more obscure.
At more than five times the value of a complete set of first-edition cards, this hyper-rare trainer card – that has no real value in the trading card game – is worth as much as this writer's parents spent on their house in 1995.
You'll also like:
Rare Ty Cobb Rookie Card Sells for USD$300,000
2020 Christmas Gift Guide – The Gamer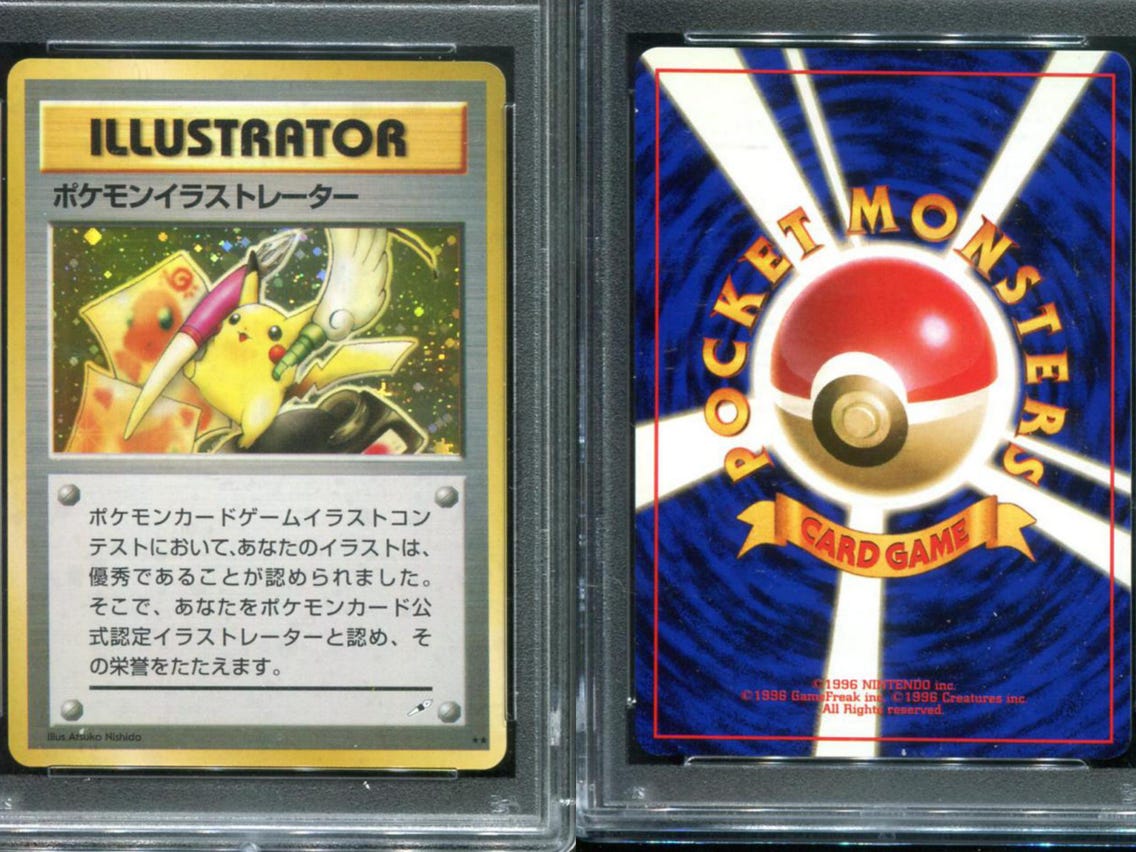 Described as just a memento card, the Pokemon Illustrator card is considered the Holy Grail of the Pokemon Trading Card Game (TCG). Manufactured in 1998, this mint-condition Japanese promo card features a holographic illustration of Pikachu holding a paintbrush and drawing tools, was created by Atsuko Nishida, the man who created the original concept for Pikachu in the early 90s.
Sold by Hong Kong-based memorabilia auction house Collective Memories, the card is one of only 39 illustrator cards made, which were initially gifted to winners of a CoroCoro Comic Illustration Contest in 1998.
The Pokemon TCG was first released in October 1996 by Media Factory in Japan. Initially run by Wizards of the Coast in the US, the Pokemon Company would eventually take over publishing in June 2003. With an 82 per cent share of Europe's strategic card game market and 28.8 billion cards sold worldwide as of September 2019, Pokemon is still just a big as when you first took on the Indigo Plateau.
Of the original 39, only 10 are still known to exist, with one of them selling for $US195,000 at an auction in Lynbrook, New York, in 2019. Another sold for $US54,970 in 2013 in the wake of popularity surrounding the Pokémon Go app. According to Barry Sandoval, Director of Operations for Comics at Heritage Auctions, during the early 2000s, a Pokemon Illustrator card would sell for around $US23,000.
So to anyone out there with an old pile of Pokemon cards collecting dust in their parent's garage should definitely dive back in to discover if you might be sitting on a fortune. If not, you can always just hum the theme music to yourself as you cry away your misplaced wealth.
"I wanna be the very best (sniff) like no one ever was!"
You'll also like:
Rare Ty Cobb Rookie Card Sells for USD$300,000
Master & Dynamic Unveils First-Ever Gaming Headset