Xbox Series S & Xbox Series X Price and Release Date Confirmed
Following months of rumours and recent leaks, Microsoft was forced to acknowledge the existence of the Xbox Series S and then went ahead with the official reveal. We now know tech specs, release date and pricing for the United States. Hopefully, Australian details will drop over the coming days.
Update: Australian prices have been confirmed. Relevant info is featured below.
Xbox Series S is described as offering "next-gen performance in the smallest Xbox ever." The Series S is the all-digital low-cost cousin of the upcoming, high-performance Xbox Series X, which Microsoft also confirmed is coming in the next few weeks.
You'll also like:
Top Video Games and Release Dates for September 2020
Super Mario 3D All-Stars Brings Your Favourites to Switch
How to Instantly Upgrade Your Gaming with the OP Eldorado Store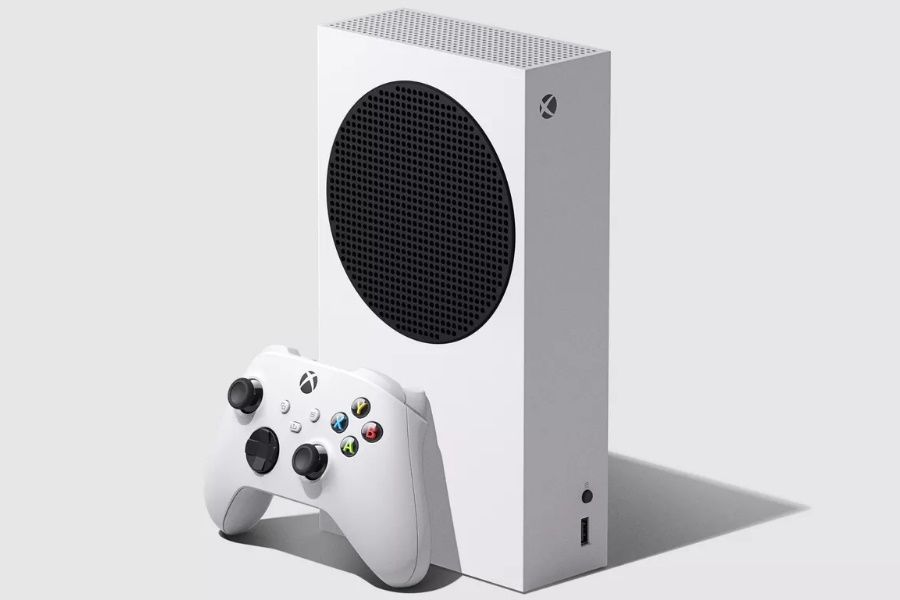 Xbox Series S Features
The good news for Xbox fans is that Microsoft has confirmed the Xbox Series S will share many features with its sister console. Here are the core features you can expect from the new condensed version.
All-Digital
1440p at up to 120 FPS
Custom 512 GB SSD
DirectX Ray-Tracing
Variable Refresh Rate
Variable Rate Shading
Ultra-Low Latency
4K Upscaling For Games
4K Streaming Media Playback
Backwards Compatible with 1000s of Games
— WalkingCat (@_h0x0d_) September 8, 2020
Xbox Series S Technical Specs
Despite the similarities that the Xbox Series S has with the upcoming Xbox Series X, the hardware inside is noticeably different. The lower-tier console is expected to cut back the specifications in several key areas, with performance criteria on GPU, RAM, and onboard solid-state drive (SSD) storage predicted to suffer. The device also loses the disc drive in the process, making the trade-off as a digital-only experience, not that it comes as a surprise. The Xbox Series S is being targeted at a far more budget-focused audience, meaning there will have to be some sacrifices made along the way.
We've compiled everything we know about the new release to provide the likely Xbox Series S hardware specifications. Here is what to expect;
Processor: 8x Cores @ 3.8 GHz (3.66 GHz w / SMT) Custom Zen 2 CPU
Graphics: 4 TFLOPS, 20 CUs @ 1.55 GHz Custom RDNA 2 GPU
Memory: 10 GB GDDR6
Internal Storage: 512 GB Custom NVME SSD
Expandable Storage: 1 TB Expansion Card
External Storage: USB 3.2 External HDD Support
Optical Drive: None
Colour: Matte White, Black
Many people have taken to social media to point out some of the above tech specs don't reach the heights of the current generation Xbox One X. This may be true. Still, the Series S does have Ray-Tracing, which goes a long way to improving the realism of digital environments. The Series S will also be compatible with all upcoming Xbox games and continue to offer Game Pass which will play a major role in the future of Xbox.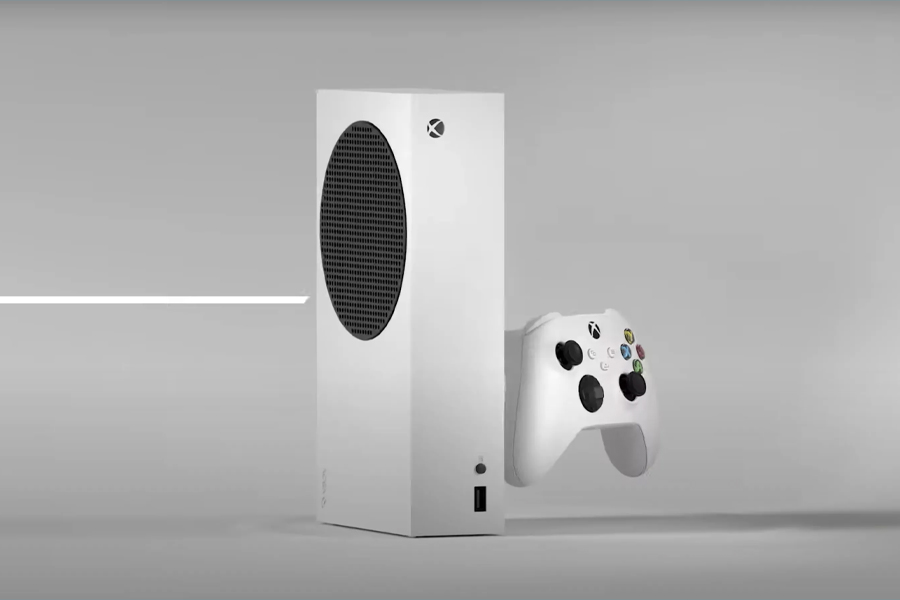 Xbox Series S Design
What is interesting to note is the new Xbox Series S design, which Microsoft was happy to show off. The sleek white rectangular shape is simple in nature and visually digestible in a way some previous incarnations haven't been. The contrasting black grille/vent on top is also worth a mention. The hardware was always going to require some intense airflow to keep from overheating, but was black the best colour choice? Read any comments section, and you'll find the common consensus is "no."
Although we'd never write off a console based on its design. The PS5 looks like a modem wrapped in a taco shell, and we couldn't be more excited to get our hands on one.
Xbox Series S Price & Release Date
While the confirmation that the Xbox Series S is going ahead was big news, the secondary announcement was the one that had people talking. We've known for some time that should the console be released, it would be targeted at a more frugal gamer. On Tuesday, Microsoft went on to reveal that the Xbox Series S price would be listed at USD$299 or GBP£249.
Update: Microsoft has now revealed Australian pricing. Xbox Series S will go for AUD $499.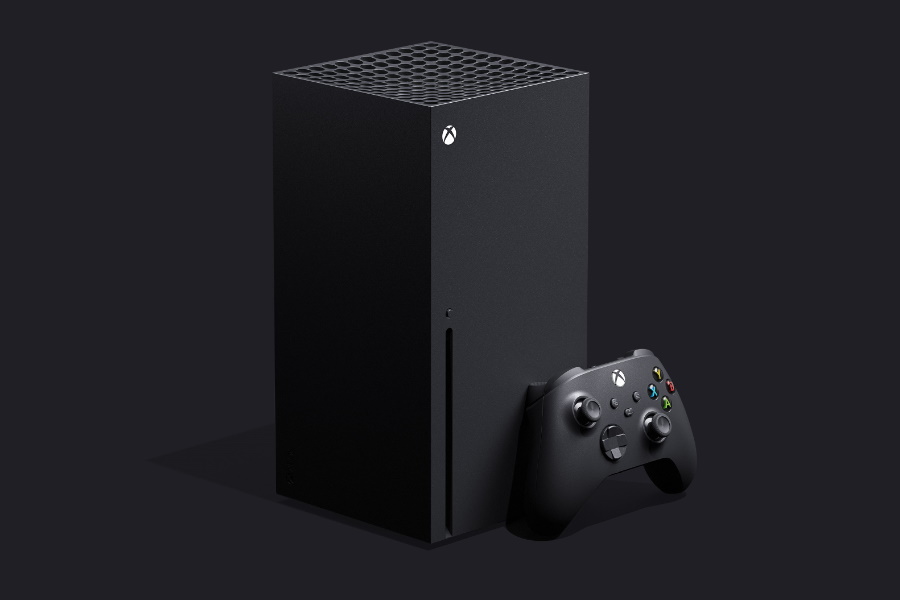 Xbox Series X Price & Release Date
Microsoft confirmed that the Xbox Series S release date is November 10, 2020, just in time for the holiday period. The release date fuelled further speculation that the flagship Xbox Series X console may be released on the same day, which Microsft has since confirmed. Further to that, Microsoft also unveiled that the Xbox Series X will be priced at USD$499, with both new consoles available for pre-order starting on September 22.
Update: Xbox Series X will retail for $750 in Australia.
According to the reports, the consoles will launch without Halo Infinite, which was original slated to be the partner release, due to the game being pushed back until 2021. However, Ubisoft did reveal that Assassin's Creed Valhalla would be released one week early to coincide with the Series X and Series S launches. Other games that will be available include Gears Tactics, Dirt 5 and Watch Dogs Legion.
The ball's now in your court Sony.
You'll also like:
Top Video Games and Release Dates for September 2020
Super Mario 3D All-Stars Brings Your Favourites to Switch
Top Video Games and Release Dates for January 2021
General FAQs
How much will the Xox Series S cost?
According to the latest information for Microsoft, the new Xbox Series S is priced at USD$299.
When is the Xbox Series S coming out?
After a series of leaks, Microsoft confirmed that the Xbox Series S will be released in the US on November 10.
What is the difference between the Xbox Series X and the Xbox Series S?
The Xbox Series X promises to be Microsoft's biggest and most expansive console to date. The Xbox Series S, on the other hand, is a smaller, more compact version of the next-gen release. With smaller graphics capabilities and slightly reduced technical specification.s