Texan Flower Child Holly Graves for RektMag
Holly Graves is the Texan-born stunner before you who describes herself as a "weird metal hippie chick" on Instagram. In an interview with Something You Said, the registered dietitian, Taekwondo blackbelt and flower child says she is the embodiment of juxtaposition.
"I wear makeup for a living, but hate putting it on – love high heels as much as my hunting boots – and have a love for healing crystals and yoga, but also have a love for rap and raging rock music," she said.
You'll also like:
15 Tasteful Websites for the Best Nudes
Instagram Girls of the Month – May 2020
C-Heads Volume #36 is a NSFW Ode to Happiness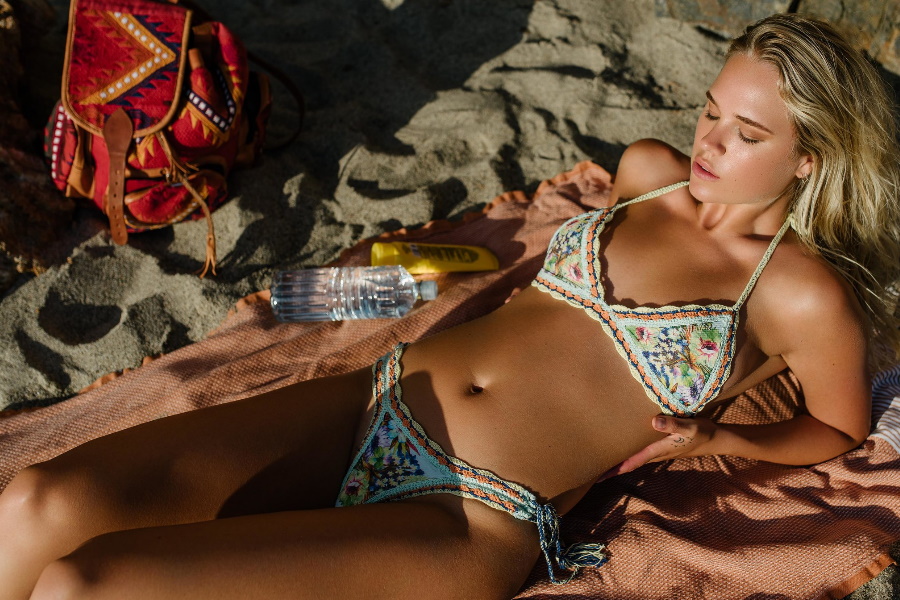 In this shoot for RektMag titled "Drive Me", photographer Jeffrey Chan shot Holly on the golden sands of a secluded beach and within the hidden crevices of the surrounding cliffs. The results speak for themselves.
In the original article, someone got a little poetic describing Holly as "a deity. A queen. A sun-kissed, golden goddess that emits a frequency that could melt your morality."
You can see a sampling of the shoot featured throughout this article and be sure to check out the complete set over on RektMag including a couple of NSFW images at the end.
Source: RektMag
Photographer: Jeffrey Chan
Model: Holly Graves