Is Instagram Reels the New TikTok?
Well, with Trump declaring war on the platform and allegations of unethical data collection making headlines across the globe, it's been a tough week for social media giant TikTok. Nevertheless, our old pal Instagram is stepping up to the plate. The platform today launched Instagram Reels, a new video format that gives users the ability to create and discover short form, edited videos, complete with audio and music. Sure, it sounds a little familiar, but there's more to Instagram Reels than simply rehashing an old idea.
You'll also like:
How to Scrub Your Social Media of Filth
24 Best Australian Men's Fitness Instagram Accounts
25 Funny Instagram Accounts to Follow for a Guaranteed Laugh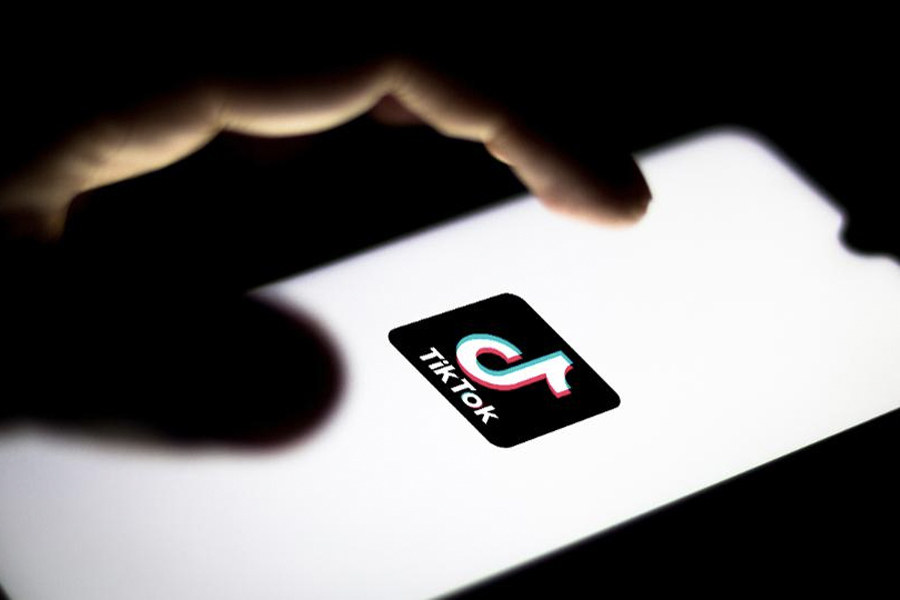 Sitting somewhere between TikTok and IGTV, the new Instagram Reels feature is a link between short-form content and traditional image sharing. As the platform has matured, we've seen Instagram roll out new features on the regular, some, like stories, more popular than others. But since the pandemic broke out and more Aussies were forced indoors, the rate of people downloading Chinese-based platform TikTok skyrocketed.
The algorithmic distraction saw users spend thousands of hours watching videos of frogs, teenage girls dancing and some strange challenges that we still haven't quite grasped. But while the platform has taken off, questions are being raised over the security of TikTok, with content creators Josh Richards, Griffin Johnson, Noah Beck, and Anthony Reeves all announcing they were leaving the platform last week. It's prompted Instagram to get its shit into gear, with Reels the first cab off the rank.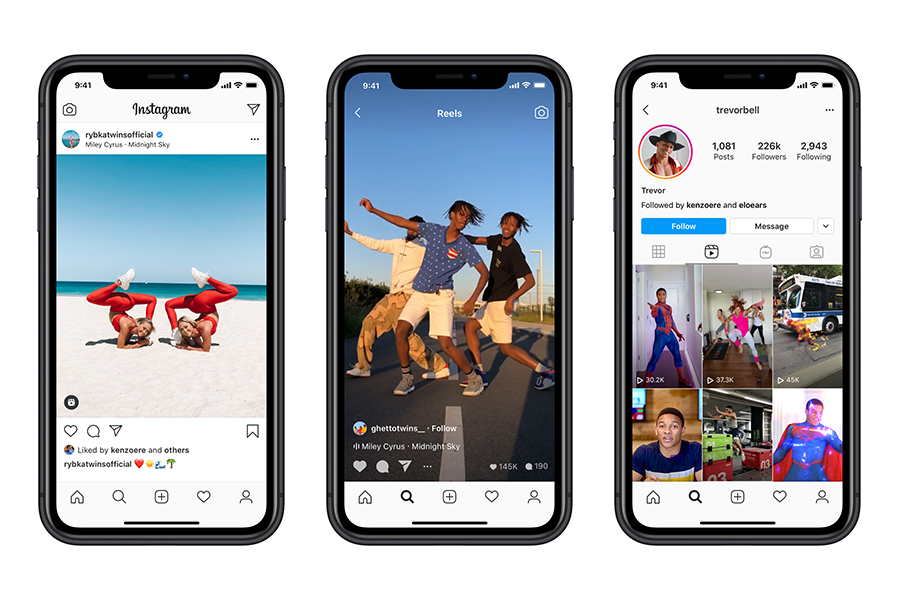 What is Instagram Reels?
The new Instagram Reels feature will allow users to record and edit 15-second videos with audio, and will let users add visual effects. Instagrammers can share Reels with followers in a dedicated section called Reels in Explore, or in the Story feature where posts disappear after 24 hours.
According to Instagram, the new Reels function is a way for Aussies to engage with their audience and favourite creators more easily. "At Instagram, we're always taking inspiration from our creators and community, and they've told us they want more fun and easy ways to edit and create videos in the app," Instagram said. "In the past month, 45 per cent of all videos posted to Instagram Feed were short form (under 15 seconds). With the launch of Reels you can access a range of new video features including editing tools, timer, speed controls, AR effects, countdown and a new align tool. You can create a Reels video using multiple clips, and then add original audio or music from our massive library."
Starting today, Instagram users can see the Reels content directly from their explore pages.
Instagram Reels Safety
It's not a huge surprise, but the social media platform has plugged Instagram Reels safety far and wide. According to the company, it has launched new safety and privacy features over the years to ensure its users' data is protected, all of which feature in the new Instagram Reels function.
"Instagram is where millions of Australians come every day to express themselves and be entertained. Our community is telling us they want to make and watch short-form, edited videos, which is exactly how we've developed the Reels experience," Will Easton, managing director of Facebook Australia & New Zealand said. Whether you are a creator with a passion to share or a business with a story to tell, our new Reels format empowers your creativity and helps you reach new audiences on a global stage.
How to Use Instagram Reels
If you want to use Instagram Reels, the feature is available now and is surprisingly simple to create. With a familiar UX on-board, the new feature has a lot of the elements we've come to love about IGTV, with a few new functions on offer. We've got the official rundown from Instagram on how to use Instagram Stories.
To access and use Instagram Reels;
Select Reels at the bottom of the Instagram camera. You'll see a variety of creative editing tools on the left side of your screen that you can use to create your reel, including Music, AR Effects, Align Tool, Timer and others. Reels can be recorded in a series of clips (one at a time), all at once, or using video uploads from your gallery.
Record the first clip by pressing and holding the capture button. You'll see a progress indicator at the top of the screen as you record. Stop recording to end each clip.
Once your reel is ready, choose the share button, where you can change the cover image, add a caption, hashtags, and tag your friends. You can also save a draft of your reel if you want to pause and come back to it.
After you share your reel, it will live on a separate Reels tab on your profile, where people can find the reels you've shared. You'll be able to see likes and comments, and how many times your reel has been played.
Whether you have a public or private account, you can share your reel to your Story, close friends, or in a direct message. If you opt to do so, your reel will behave like a regular Story — it will not be shared to Reels in Explore, will not appear on your profile, and will disappear after 24 hours.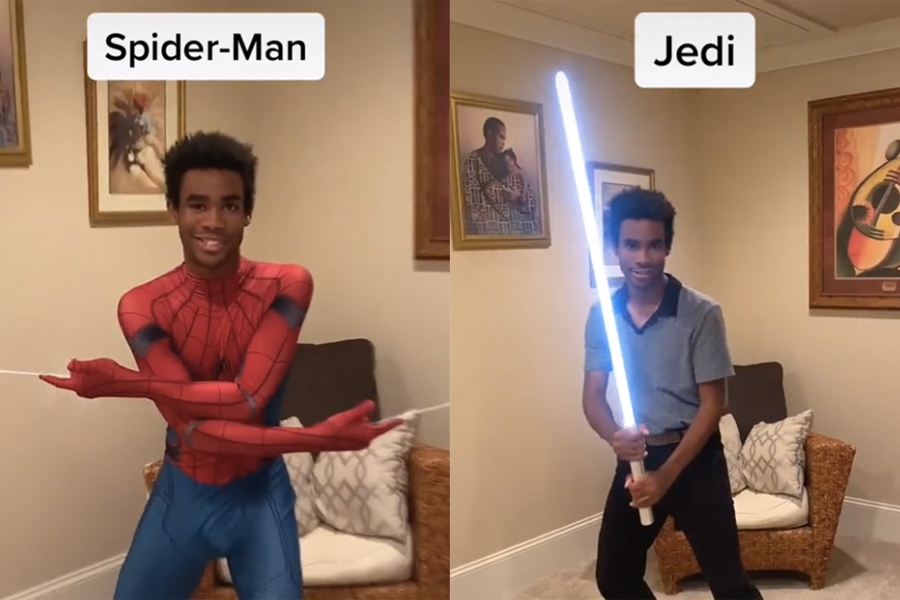 Instagram Reels vs TikTok
It's not the first time Instagram has introduced a new feature that looks eerily similar to a competitor's. The brand copped some flack from fans after it released its Stories feature, which looked strikingly like Snapchat. In fact, Facebook CEO Mark Zuckerberg has perpetually faced tough questioning about the company's habit of copying rivals, even so far as going before a congressional hearing in July.
Instagram's first foray into TikTok territory was back in 2018 when the brand launched Lasso. Following a poor response, the enterprise was shut down earlier this year. This time around, external factors seem to be supporting the Instagram vs TikTok battle. Massive TikTokers Dixie D'Amelio, who boasts 32 million followers and Addison Rae, who has 53.3 million recently posted videos urging their followers to subscribe to their Instagram and YouTube accounts instead. Should the Chinese-head quartered social media giant be forced out of Australia and the US, as it already has in India, Instagram Reels could prove to be our best option. But it's not our only one.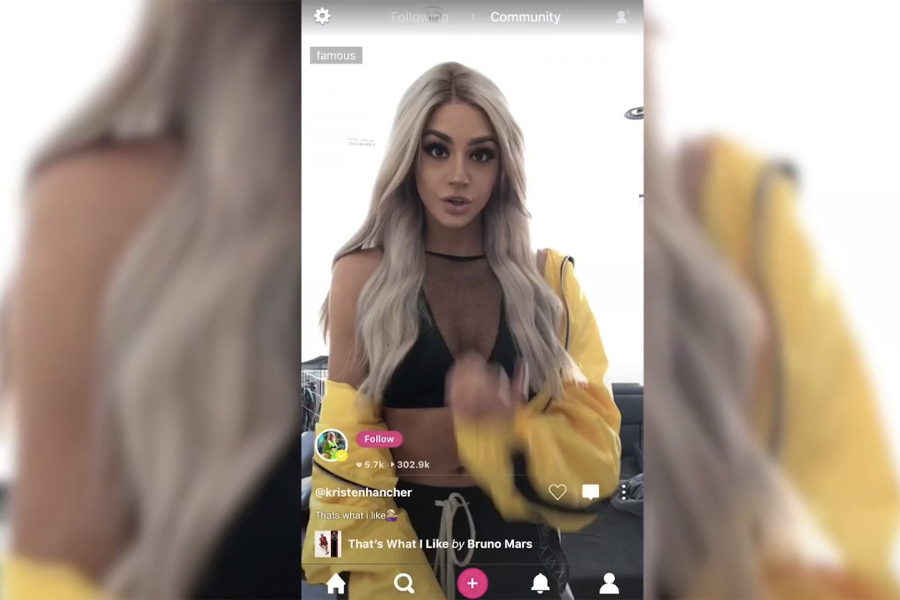 Triller
Earlier this week, interest was booming for TikTok rival Triller, the new platform securing some big names. The LA-based "music video maker app" shot to number one in the app store in 85 countries, including the US, Australia, France, Britain, and Italy. In fact, Mashable is reporting that US downloads of Triller increased by nearly 11 times during the week ending on Aug 2 (from 5,675 to 61,924). Unsurprisingly, the app is performing extremely well in areas where TikTok has already been banned, such as India where it remains the number one app.
With a familiar premise, Triller lets you record yourself lip-syncing or performing a song, the main difference being the platform's editing algorithm. According to Triller, this algorithm edits videos for you using "intelligent audio and facial analysis to decide when to cut". But like Instagram Reels, Triller is just one of a number of new apps on the market.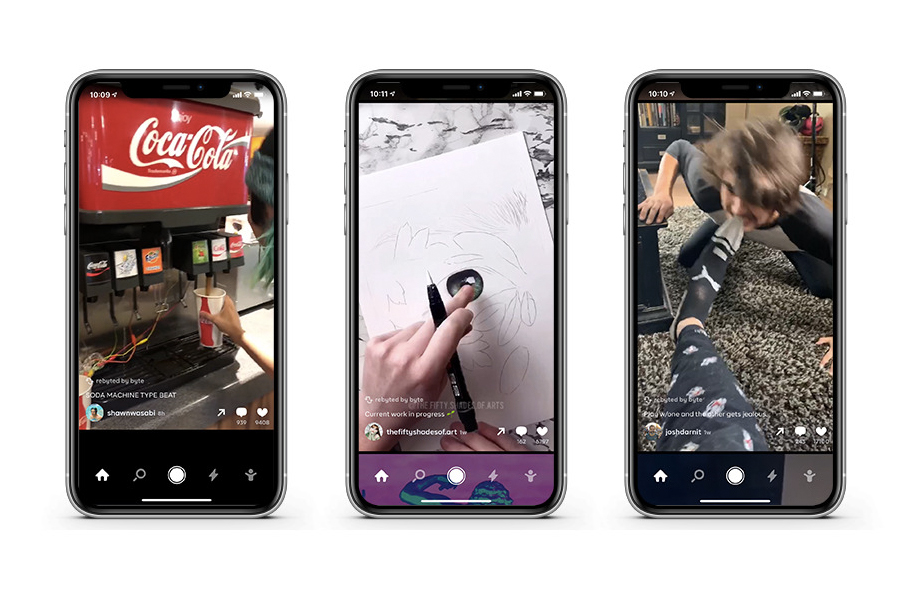 Byte
Gaining more traction earlier in the year, Byte is the short-form video app highly reminiscent of the old Vine, and it's not by accident. The app is being launched by Dom Hofmann, the very same man that started Vine eight years ago. Byte has essentially the same premise that Vine did. Users are able to create short looping videos, generally for comedy purposes to capture a youth audience.
The Byte content feed is a stream of videos on an endless scroll, much like TikTok's 'For You' page. Users can upload videos they've recorded off the app or use the app's built-in camera to shoot six-second videos, which can then be uploaded to their page.
The New TikTok
Whether you've been a TikToker from the start or you've just found yourself mindlessly scrolling over lockdown, it's one to keep an eye on. With global confusion over the platform's data capturing and competitors popping up daily, there could be a new TikTok around the corner. It may have even already launched.
You'll also like:
How to Scrub Your Social Media of Filth
24 Best Australian Men's Fitness Instagram Accounts
25 Funny Instagram Accounts to Follow for a Guaranteed Laugh