JLCustomsCreations – The Best Nerf Gun Mods Ever
If you are like most adults, you probably have fond memories of chasing your siblings around shooting soft, Nerf pellets at them. In spite of all of the fun that you had, there came a time that you became bored with the bright orange and blue pistols. JLCustomsCreations makes Nerf guns that are nothing like the ones that you remember as a child. The realistic Nerf mods for sale on their Etsy site are just plain awesome. One thing that sets these mods apart from others is that you can choose just aesthetic mods or both internal mods and aesthetics. Here are two of our favourite Nerf guns from JLCustomsCreations.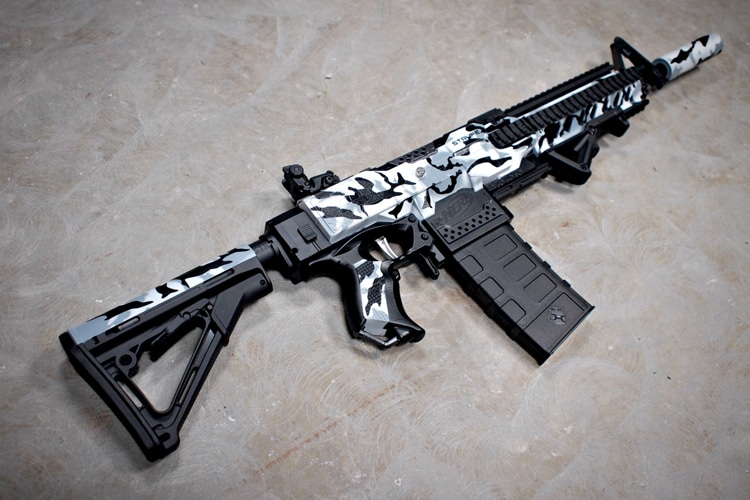 Nerf Stryfe "M4"- Arctic Black Camo
This M4-style Nerf gun comes with a number of aesthetic mods to make it look like a real gun, including an M4 replica suppressor and replica front sight. It has a stryfe main body and a pair of flip-up sights. An Arctic Camo paint job completes the look. Inside, the M4 Arctic Black Camo gun modifications include a full set internal rewiring, internal lubrication, magazine quick release lever and an upgraded dart pusher.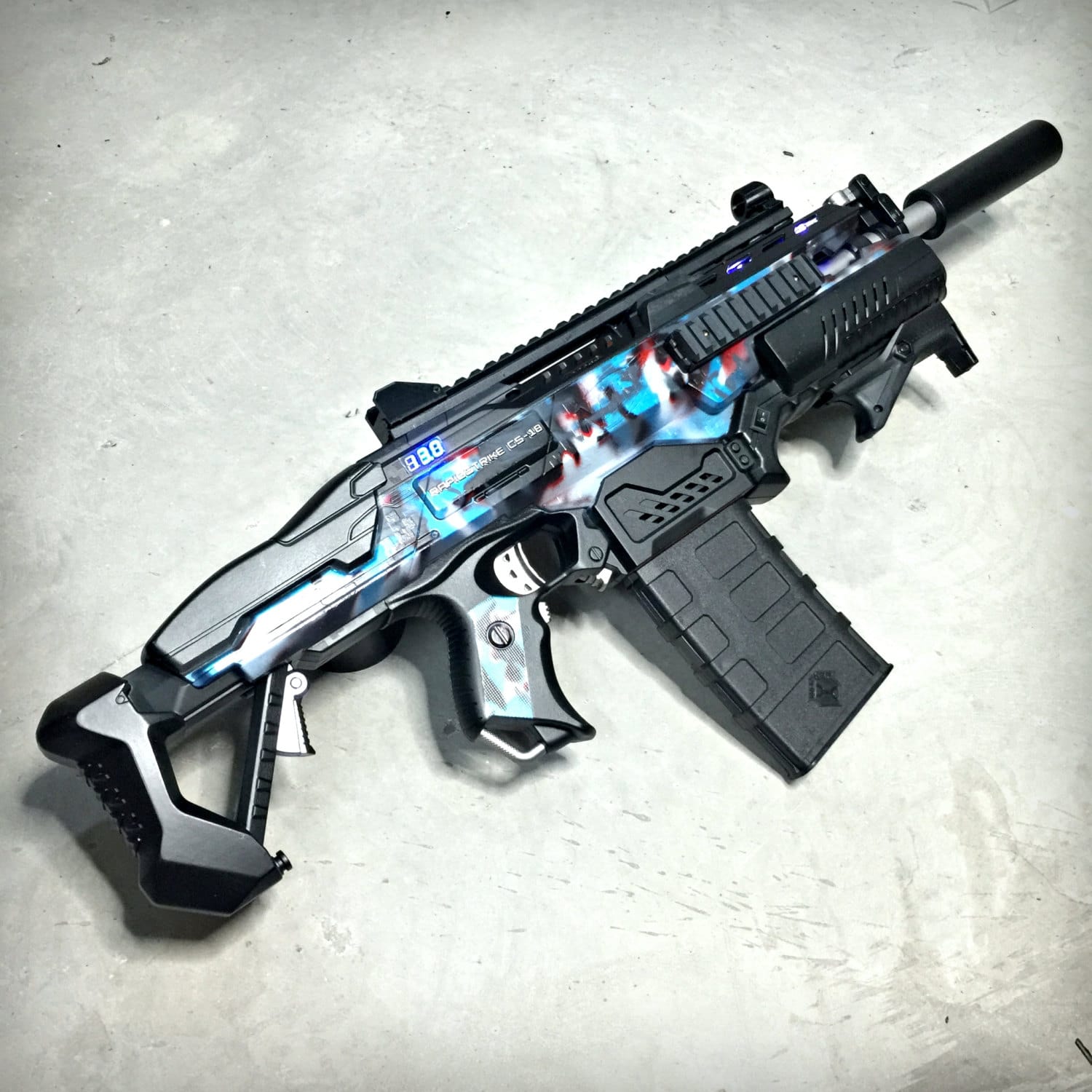 Nerf Rapidstrike Custom Mod Prototype
JLCustomsCreations made some important external mods to the Rapidstrike. These include new side and bottom rails, two new iron sights and an upgraded dart pusher, which prevents one of the most annoying problems on the Rapidstrike—dart jams. A front barrel suppressor and eight LEDs that light up during firing were also added to the exterior. To increase performance by 80 percent, alkaline Duracell batteries were used in the mod. Lithium Trustfires can be used, as well and increase performance 100 percent. Just check out JLCustomsCreations warning before using Trustfires. These are just two of our favorite mods from JLCustomsCreations. They have more than 20 others that are definitely worth checking out.
Have you subscribed to Man of Many? You can also follow us on Facebook, Twitter, Instagram, and YouTube.