Joe Rogan's New Studio Looks Futuristic AF
Not content with simply spruiking the benefits of a DMT trip, the world's most famous podcaster Joe Rogan is turning his studio into one. A few weeks after announcing that he is moving from Los Angeles to Texas, the comedian, commentator and podcaster has shared images of his insane new studio and it looks…psychedelic.
You'll also like:
What is Joe Rogan's Net Worth?
Joe Rogan's Diet & Workout Plan
Joe Rogan Signs Exclusive Spotify Deal Reportedly Worth $100 Million
It appears Rogan has abandoned the familiar red brick and American flag backdrop in lieu of a futuristic sci-fi tube that looks eerily similar to Richard Branson's recently unveiled Virgin Galactic space shuttle. Fans have also joked that the new studio is reminiscent of a sensory deprivation tank, which would make a lot of sense.
The reason for the move was that Rogan allegedly wanted to go somewhere with a "little more freedom" which of course is something only people who scored a USD$100 million Spotify deal can say.  "I want to go somewhere in the centre of the country, somewhere it's easier to travel to both places, and somewhere where you have a little bit more freedom," he told listeners on his podcast. While many suggested the proud Texans wouldn't take to the out-of-towner, it's done little to quash Rogan's enthusiasm.
Once the studio is completed, we betting Rogan's next build might be fully-fledged elk farm, but who knows, right?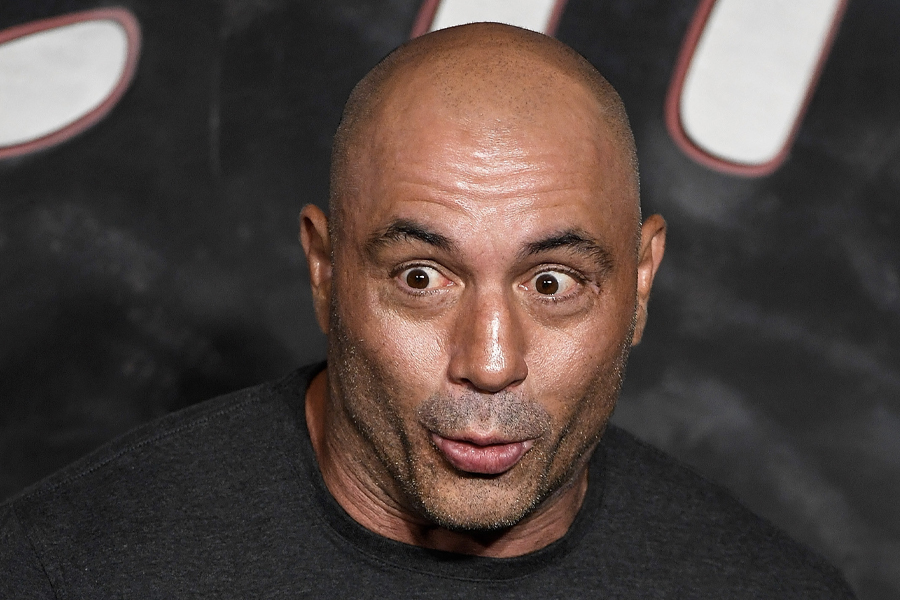 You'll also like:
What is Joe Rogan's Net Worth?
Joe Rogan's Diet & Workout Plan
Joe Rogan Signs Exclusive Spotify Deal Reportedly Worth $100 Million