Kallidad Release The Odyssey, Picture Book with their Latest Album
If you're not familiar with Sydney-based semi-metal outfit Kallidad then it's about time you crawled out from under your proverbial and started to embrace a different kind of rock – namely, flamenco-rock. The Mexican-themed trio have been wooing crowds across Australia and Europe for some years now, and their signature 'dia de los muertos'  face-paint and metal licks, banged out on flamenco guitars to tight drum beats that get the crowd up and dancing without fail at every gig, are on tour for the whole of 2017, to launch their latest album.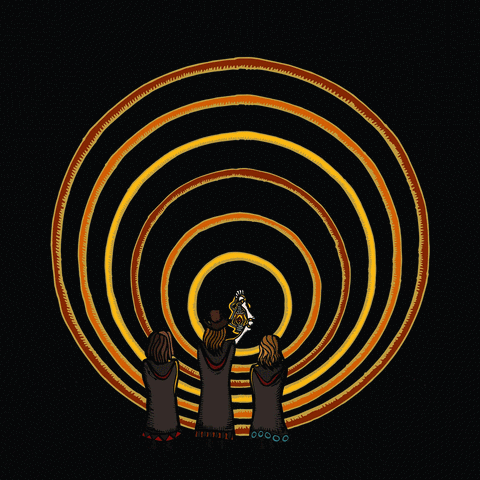 The Odyssey is the third full length album from Kallidad, and transcends the boundaries of genre, making a unique sound that doesn't have a particular demographic – there's something for everyone. The album is being released with a limited edition run of 200 picture books, featuring professional photographs, art and the band members' storytelling, as well as interviews.
Illustrated by unofficial-fourth-member Dora Wednesday, the completely carbon neutral, 44-page hardcover edition has been made in Australia, and makes a sweet accompaniment to the already-lauded studio album, which includes 46 minutes of foot-tapping, finger-picking original music.
The Odyssey is due for release on the 8th of May 2017, with orders shipped on the day, just as the gents jet off to Europe for a five month tour.
Have you subscribed to Man of Many? You can also follow us on Facebook, Twitter, and Instagram.