We're Still Not Over the KFConsole, the Colonel's 4K Chicken-Warming Gaming Machine
Fried chicken franchise Kentucky Fried Chicken doesn't just make chicken that's finger licking good anymore. Now the fast food restaurant is jumping into the gaming world. Back in June of 2020, the restaurant chain announced a gaming console that not only played games "at top-level specs" but also had a chamber that would keep your chicken warm while you beat that next level. Despite popular belief that the announcement was somehow a joke, it appears that the KFConsole Gaming System is real.
You'll also like:
Mario Lopez Plays a Stupidly Sexy Colonel Sanders in New KFC Movie 'A Recipe For Seduction'
KFC X Crocs Sandals Actually Smell Like Fried Chicken
KFC Brings Back its 'Most Requested' Burger Ever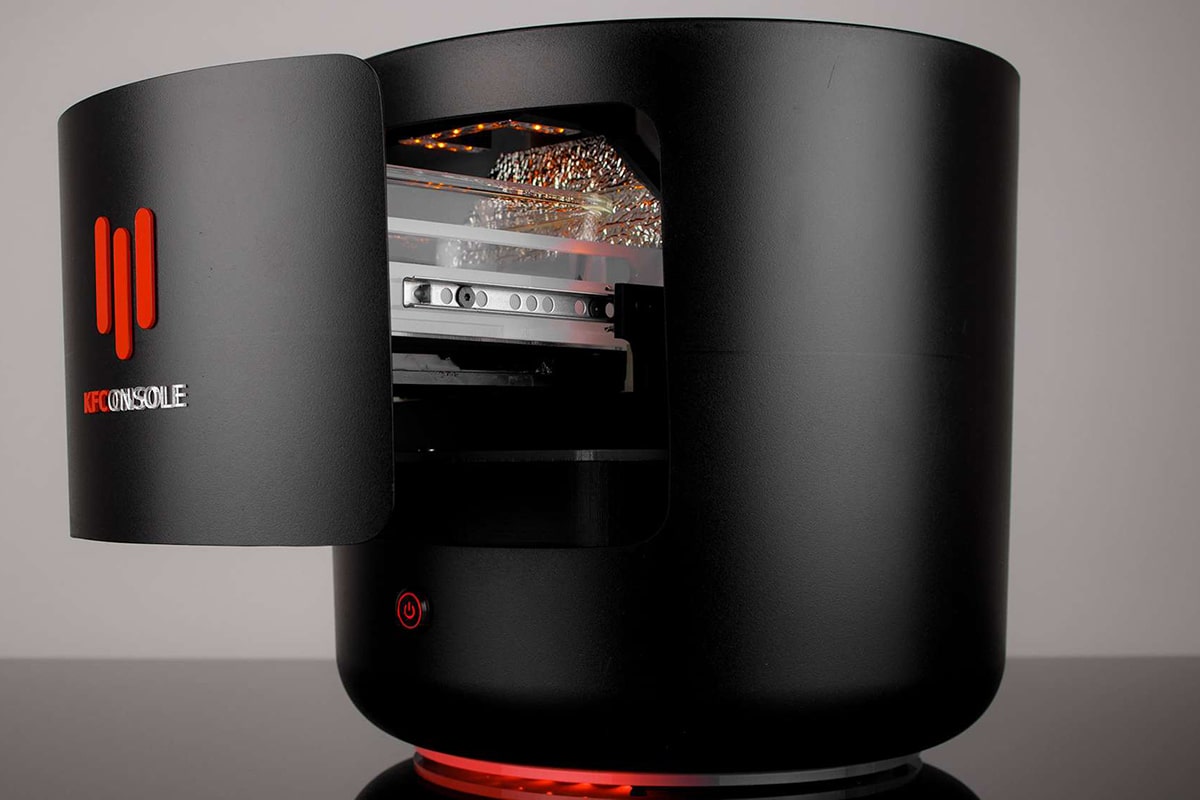 "Moving forward from our initial teaser campaign earlier this year, we're so pleased to finally give the fans exactly what they wanted, making the KFConsole a reality," announced the PR and Social Meida Lead for KFC UK and Ireland, Mark Cheevers. "We all know the console war is vicious, but we're very confident in the KFConsole as our flagship entry."
Lest you have doubts about KFC's ability to properly make a gaming system, put your worries aside. KFC partnered with tech company Cooler Master on the project. "When we were approached by KFC Gaming to make the KFConsole, we jumped at the chance to get involved and enter the console war. The KFConsole has been custom built with the gamer at the front of mind. The last thing we want is anyone to go hungry while playing!"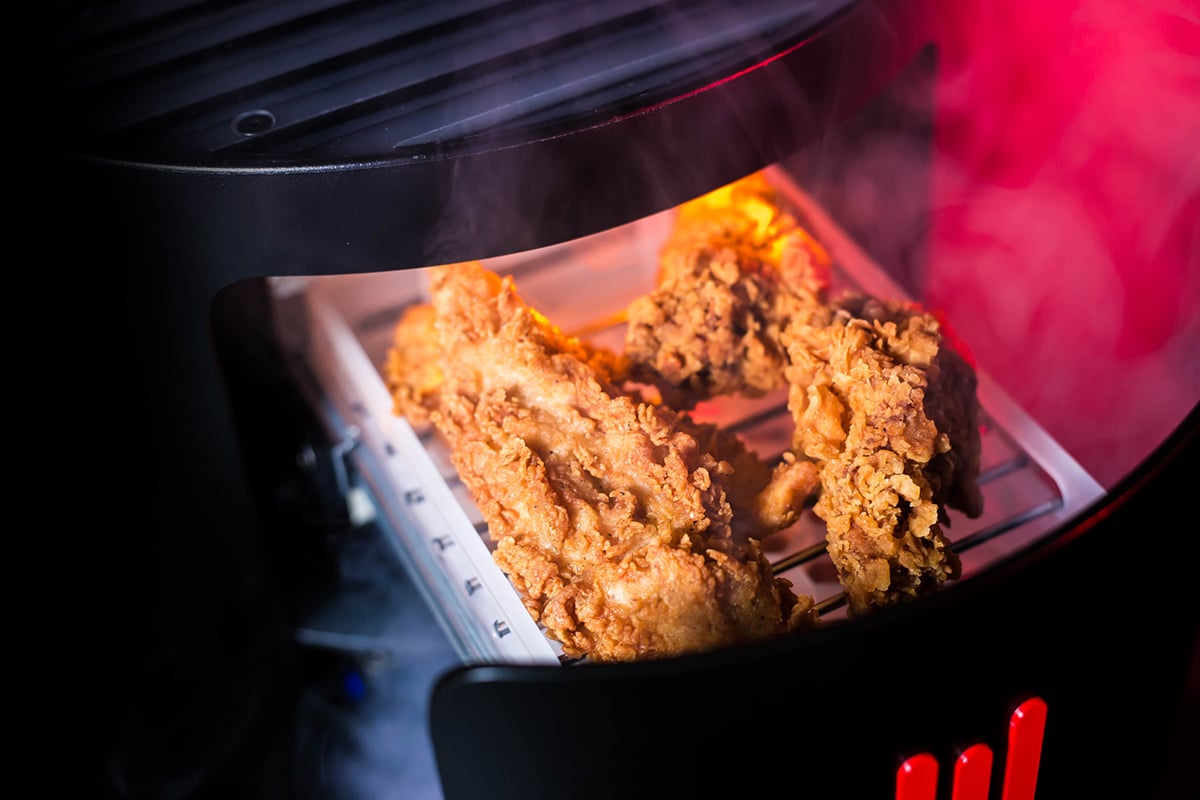 The console keeps your chicken warm by pulling heat from system via an airflow system to keep your chicken hot and crispy. Powering the gameplay is an Intel Nuc 9 Extreme Compute Element. The system is said to be able to run games at 4k/240fps. Storage happens via two PCIe NVMe Seagate BarraCuda 1TB SSDs—so not only is there plenty of room for your chicken, there's also plenty of room for your games. It also relies on an Asus-powered graphics card capable of keeping tearing and frame drop out of your game play. The platform is designed to look like a bucket—albeit a sleek, futuristic bucket—because where else would you keep chicken?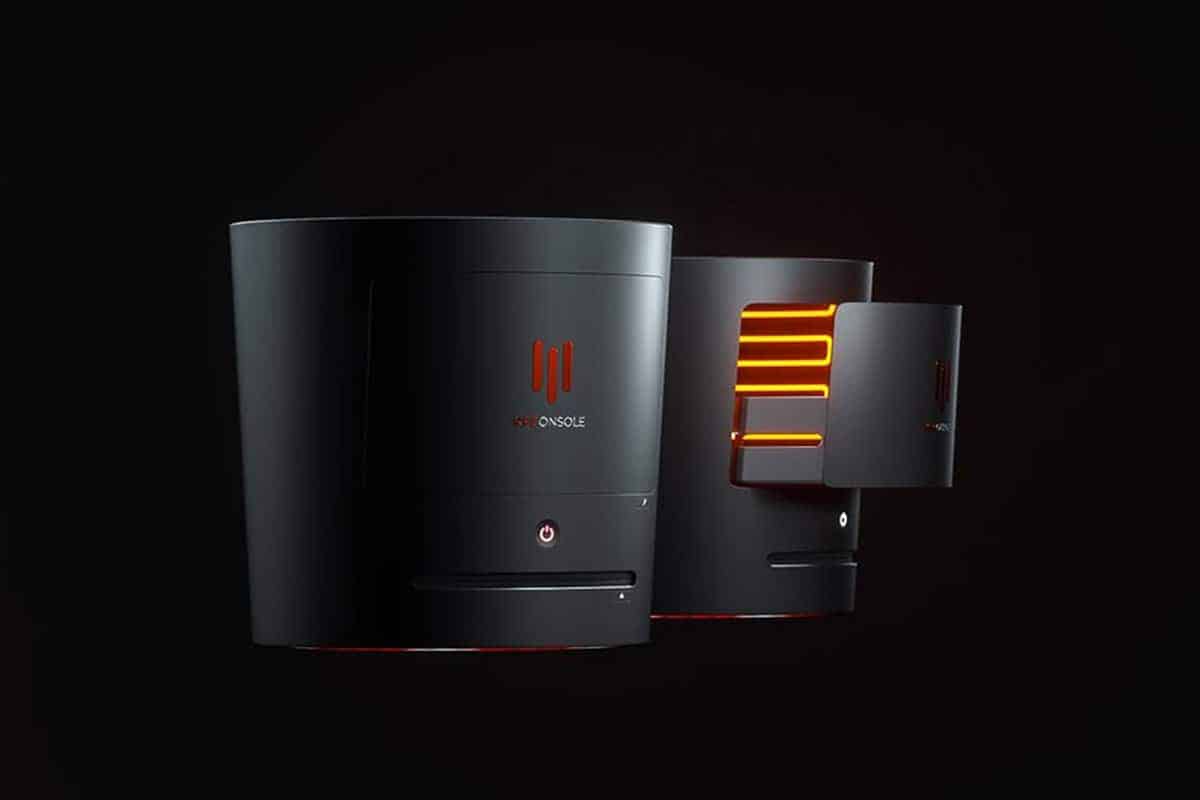 You'll also like:
Mario Lopez Plays a Stupidly Sexy Colonel Sanders in New KFC Movie 'A Recipe For Seduction'
KFC X Crocs Sandals Actually Smell Like Fried Chicken
KFC Brings Back its 'Most Requested' Burger Ever