Weird Laughter Yoga Might Really Be the Best Medicine
When you think of yoga, you no doubt think of quiet, meditative exercise where you focus on your breathing in silence while twisting yourself into different positions. Laughter yoga, on the other hand, is anything but that. The practice borders on irreverence, but proponents of the exercise extol it for its benefits.
You'll also like:
Watch F1 Drivers Sebastian Vettel and Lance Stroll Recreate James Bond's Iconic Stunts
Triple J's All-Time Best Like a Version Covers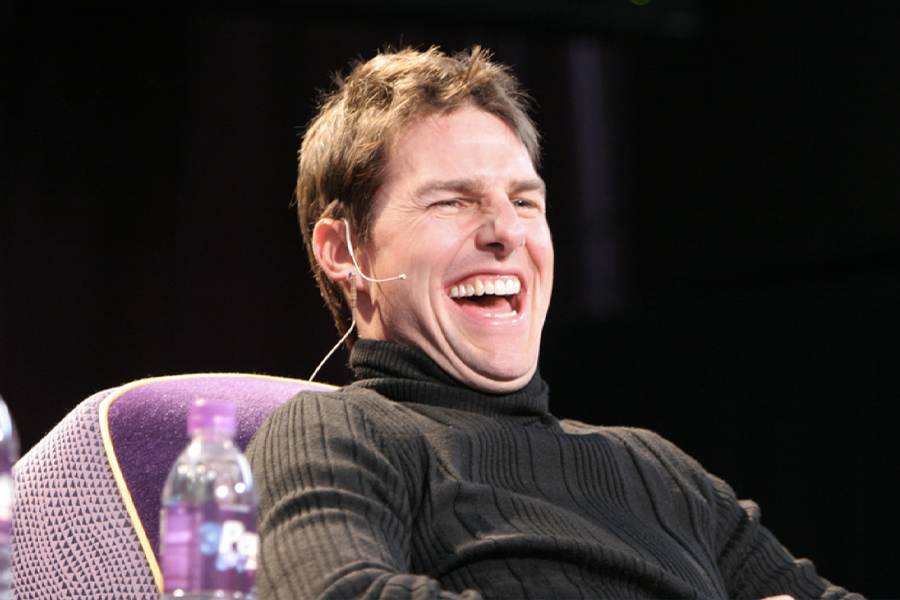 Dr Madan Kataria, the "laughter guru," first popularised the idea of laughter yoga in his book, Laugh for No Reason. According to Dr Kataria's description, which can be found on the official website Laughter Yoga University, "Laughter Yoga combines unconditional laugher with yogic breathing (Pranayama). Anyone can laugh for no reason, without relying upon humor, jokes, or comedy. In a session, laughter is simulated as a body exercise in a group. The group maintains eye contact and childlike playfulness, and laughter soon turns real and contagious. The concept of Laughter Yoga is based on the scientific fact that the body cannot differentiate between fake and real laughter."
Laughter Yoga University points to a study by Dr Michael Titze which states that people in the 1950s would laugh 18 minutes a day. Today, however, we're lucky to get in 6 minutes of laughter each day. That's unfortunate given the healthful benefits of laughing. A 2015 study published in the International Journal of Community Based Nursing and Midwifery concluded that "laughter therapy can improve general health and its subscales in elderly people." A 2012 study from Alternative Therapy Health Medicine found that laughter yoga might improve heart rate variability as well as mood. Dr. Kataria maintains that laughing develops strong abdominal muscles, which contributes to a helthy digestive system. It also raises the pulse rate and blood pressure, helping to tone the circulatory system, and strengthen the respiratory system. What's more, it's essential to the well-being of the body and the spirit.
"Life can be a challenge," Dr Kataria admits, "it helps if you're able to laugh." If a good laugh is on your list of therapies, finding a laughing yoga class. Let go of your inhibitions and get ready for a deep stomach laugh—and the associated health benefits.
You'll also like:
Land Rover Defender Shows its Mettle in No Time to Die Promo
Lollapalooza Sign Language Interpreter Goes Gloriously Hard During 'WAP'
---
Featured Video from Man of Many