LEGO Star Wars Mos Eisley Cantina Gets a Little Seedy
"This place can be a little rough." When Ben Kenobi entered the Mos Eisley Cantina with young Luke Skywalker in tow, he offered that simple warning. It didn't take long to find out just how rough—an arm amputation and a showdown that has spawned years of debate over who shot first is ample proof. Now you can add that "wretched hive of scum and villainy" to your home décor with the LEGO Star Wars Mos Eisley Cantina set.
You'll also like:
LEGO 1989 Batwing Flies You Back to Your Childhood
LEGO Just Unveiled a 3600 Piece 'Playable' Grand Piano
MasterChef Australia Recap – S12E01 – A Pin Drops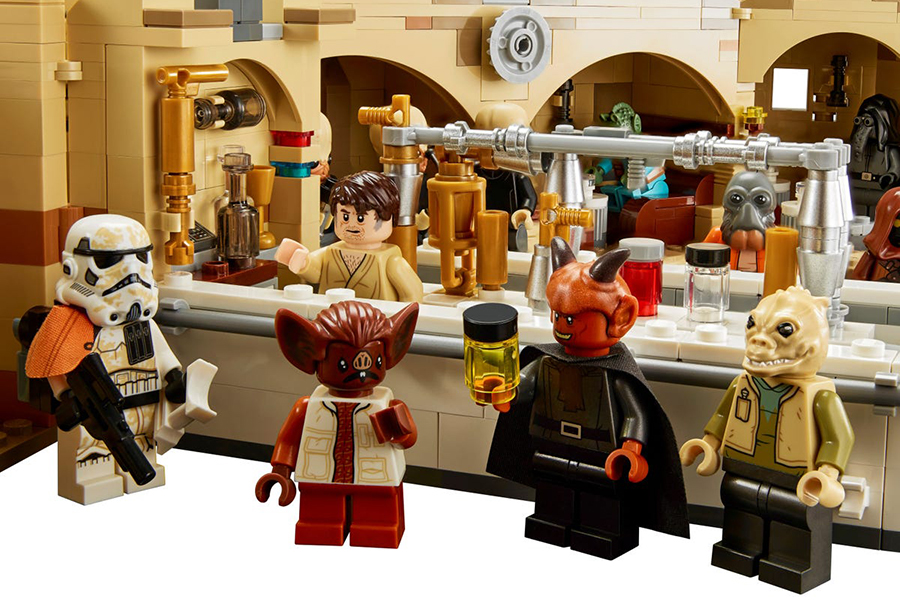 The 3,187 piece set lets you rebuild the cantina in perfect LEGO detail. The set comes with 21 minifigures plus an R2-D2 droid. The characters include Luke Skywalker, Han Solo, Greedo, C-3PO, a Jawa, Sandtroopers, Ponda Baba, and Dr Evazan, who has two faces that you can choose from. The minifigures also include three members of the Cantina band, so you'll be able to enjoy that famous tune. "I love that all Star Wars characters have cool backstories no matter how briefly they appear," said set designer Cesar Soares in an announcement from LEGO. "It wasn't easy to decide which characters to include in the set, but we hope fans will love the entire model and its lineup of heroes and villains."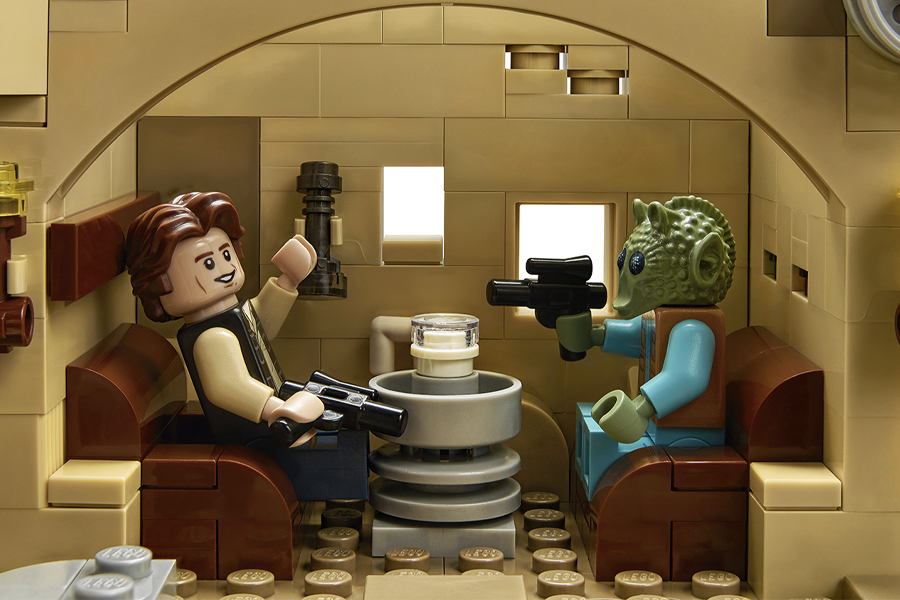 There are plenty of tiny details to enjoy as you build the set. A wanted poster looking for R2-D2 and C-3PO is included along with a kyber crystal hidden in one of the exterior buildings. The set includes attachable buildings as well as two landspeeders. There's also a Dewback figure. You can check out the cantina's many interior details thanks to the removable roof—including the booth where Han and Greedo face off.
"Bringing to life one of the Skywalker saga's most iconic locations," states LEGO, "the new set is sure to become an instant classic as fans immerse themselves in the famous cantina's world of smugglers, musicians, bounty hunters and Jedi Knights." You can get your own cantina and cast of ruffians for USD$349.99 on the LEGO website.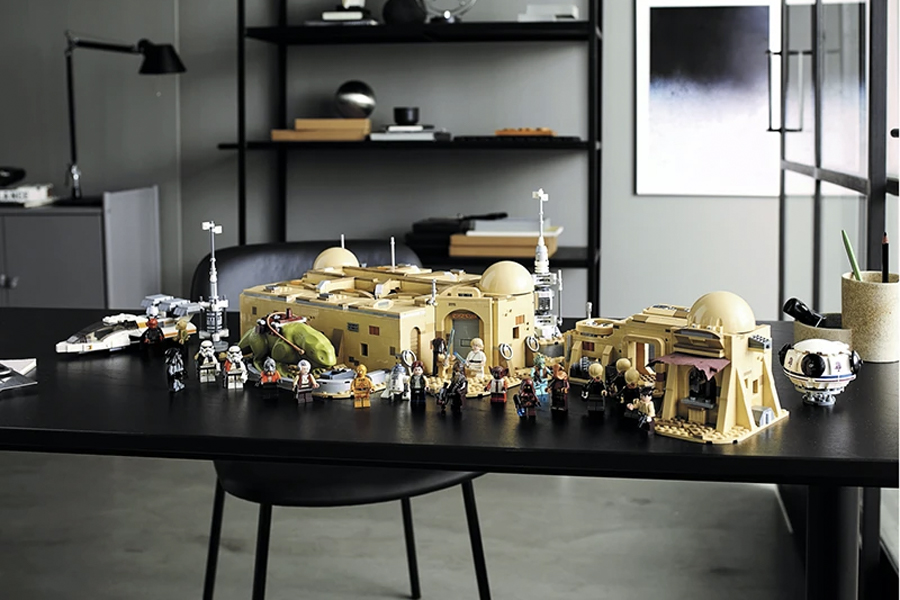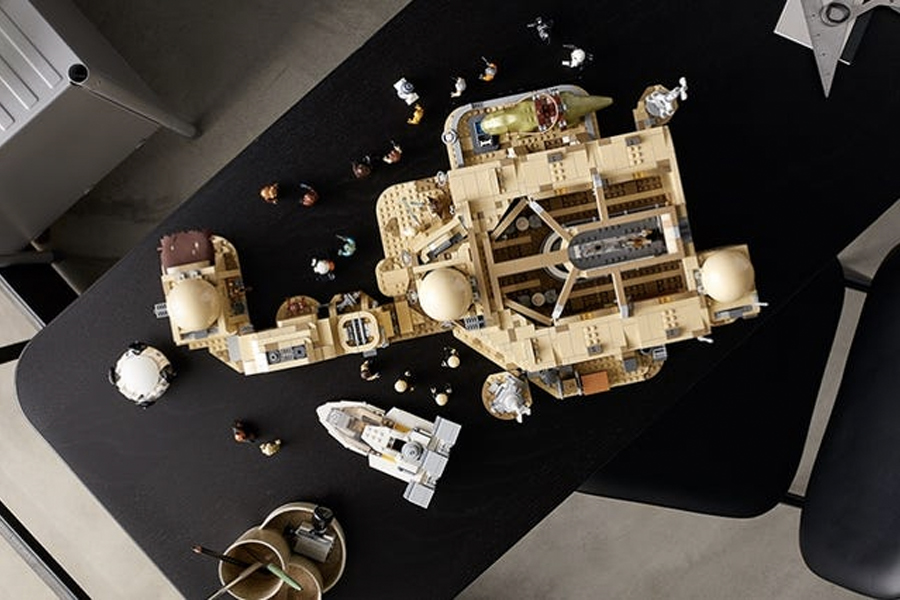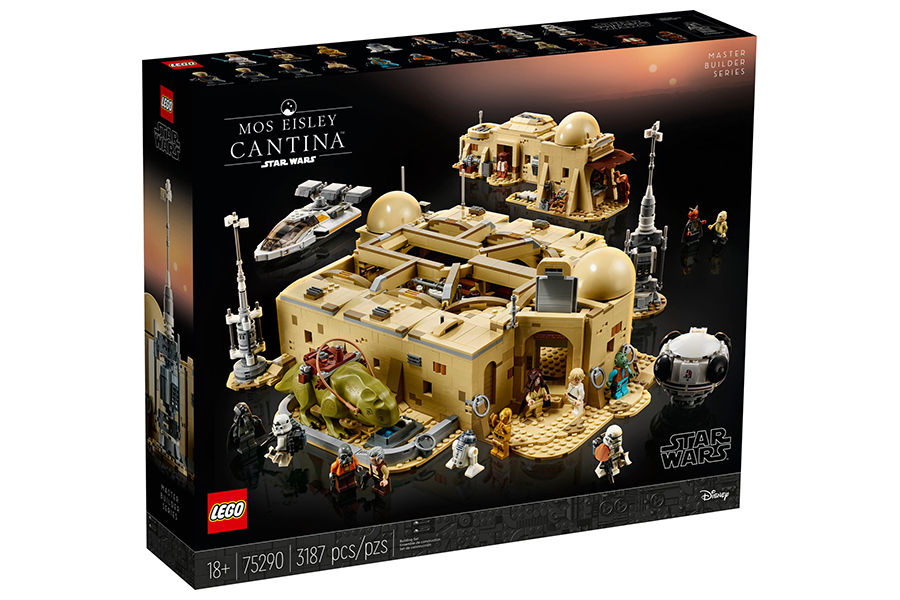 You'll also like:
LEGO 1989 Batwing Flies You Back to Your Childhood
LEGO Just Unveiled a 3600 Piece 'Playable' Grand Piano
LEGO Technic Ferrari 488 GTE Has Actual Moving Pistons