LEGO Technic Goes Big with the Iconic Ford F-150 Raptor
The Ford F-Series has been around since 1948, and has come to be known as the workhorse of the automaker. During that time, the F-Series has seen a lot of changes and achievements, but this might just be a first for Ford's iconic truck. The 2021 F-150 Raptor is now a LEGO Technic building set.
You'll also like:
LEGO Seinfeld Set is 1,326 Pieces of '90s TV Nostalgia
Enormous LEGO World Map Takes You Around the World
LEGO adidas Superstar is 731 Pieces of Steezy Style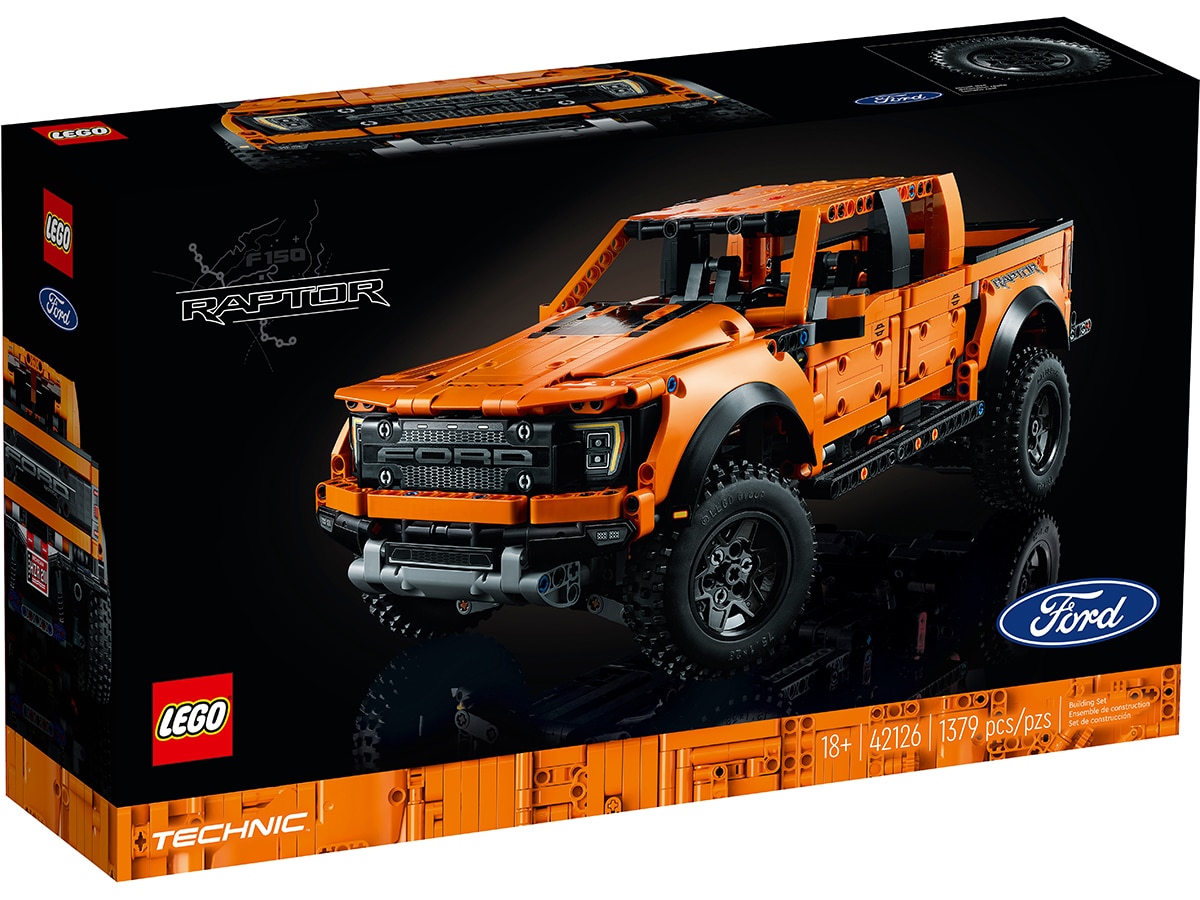 The new set, number 42126, authentically recreates the F-150 Raptor with 1,379 pieces. The finished model measures over 6 inches in height, 16.5 inches long, and 7 inches wide. The build is a Technic build, so it's a bit more challenging and detailed, but the finished model is worth the work. That level of detail and functionality is a hallmark of the Technic category, which allows LEGO builders and designers to explore true-to-life movement and mechanisms for a more realistic model. Case in point, the LEGO F-150 Raptor comes with a model V6 engine that includes moving pistons.
The engine is hidden behind a Ford-branded grille, just like the actual Raptor. In the back, you'll find the dual tailpipes. Each of the wheels also has their own moving suspension that actually compress. All four doors open, as does the hood. The model rides on knobby wheels that actually roll and are tucked under accurate fender flares. The truck bed looks ready to haul plastic bricks for your next LEGO project. Inside, the Raptor has details that reflect those of the real world truck like a steering wheel that steers. Raptor graphics finish off the look perfectly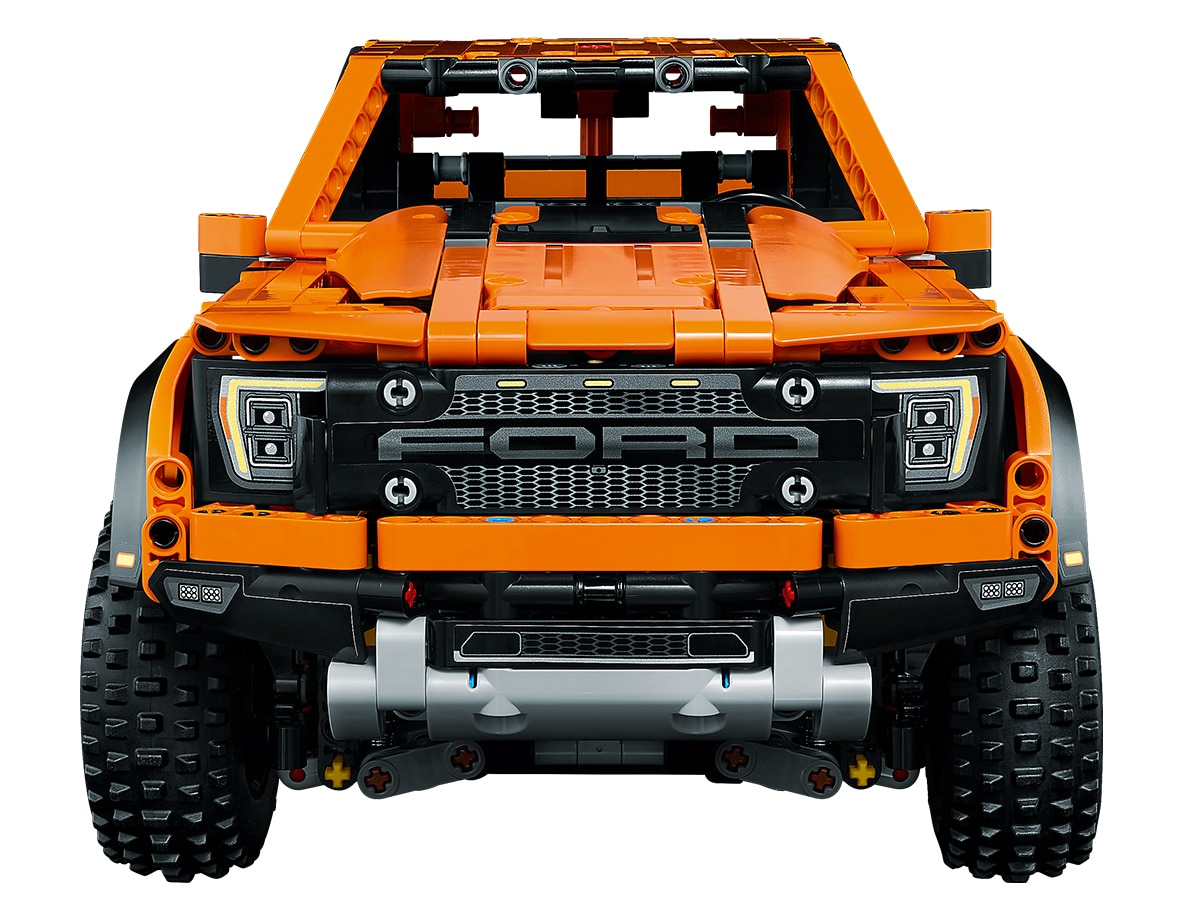 The Ford F-150 Raptor, which recently welcomed a bonkers new Raptor R version, joins LEGO's other recent off road inspired sets, such as the Land Rover Defender and the Jeep Wrangler. It's also the perfect set for Ford and LEGO fans. The set is available now for pre-order and is priced at $249.99 AUD.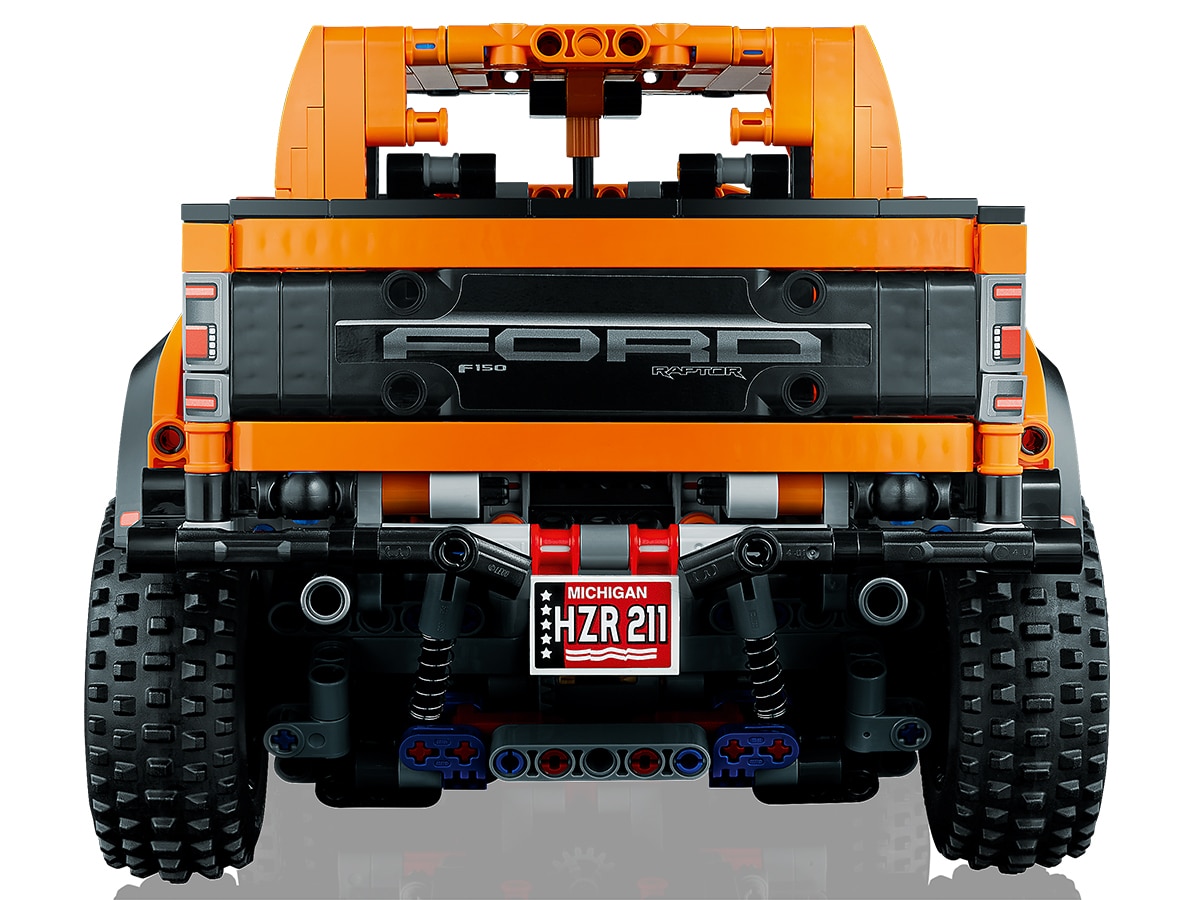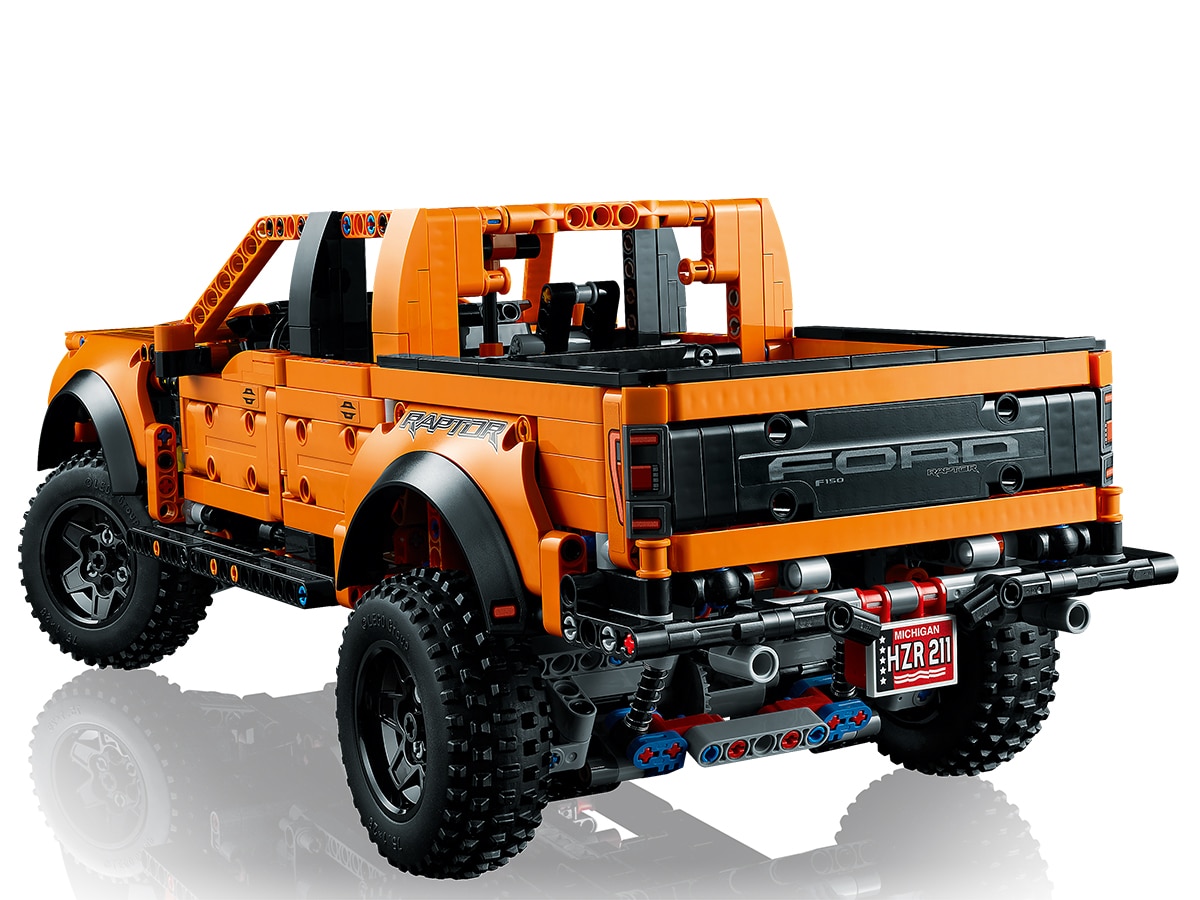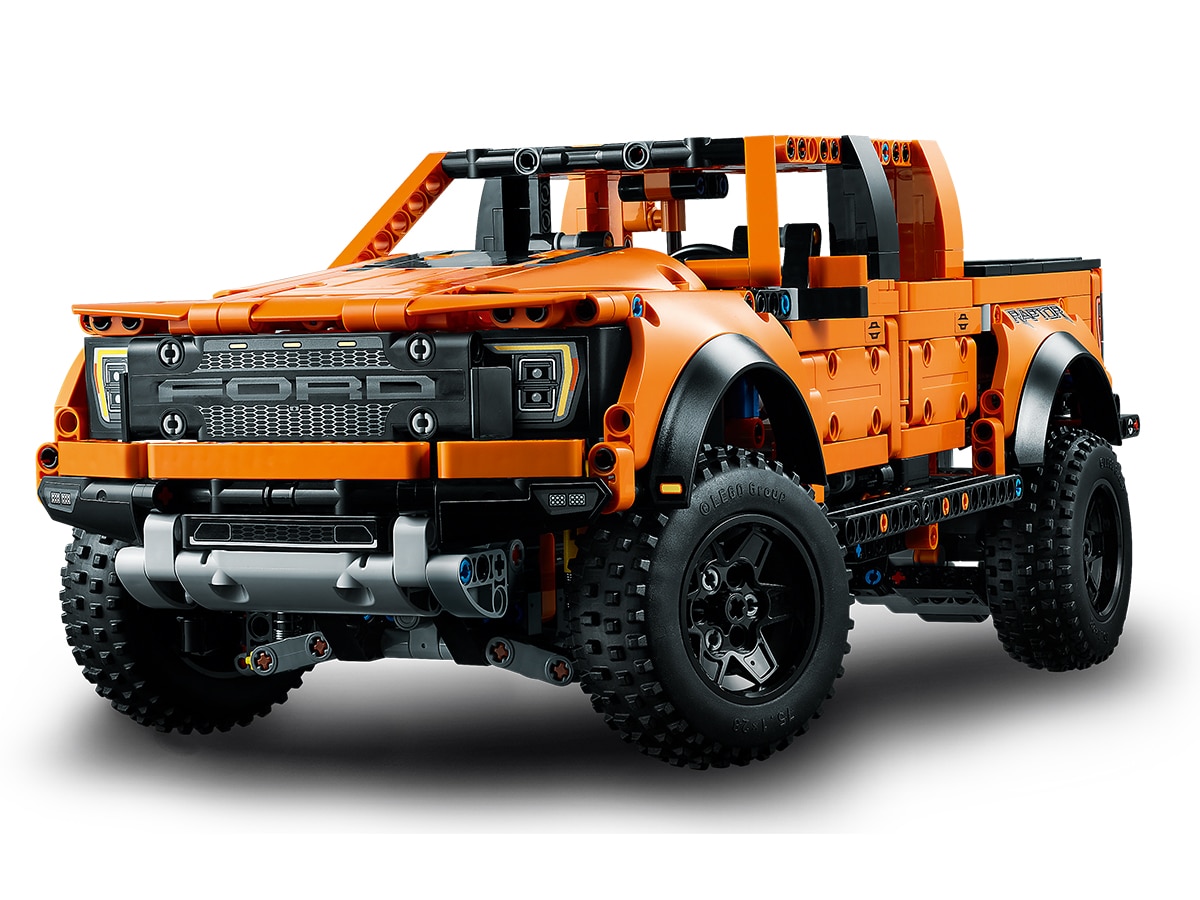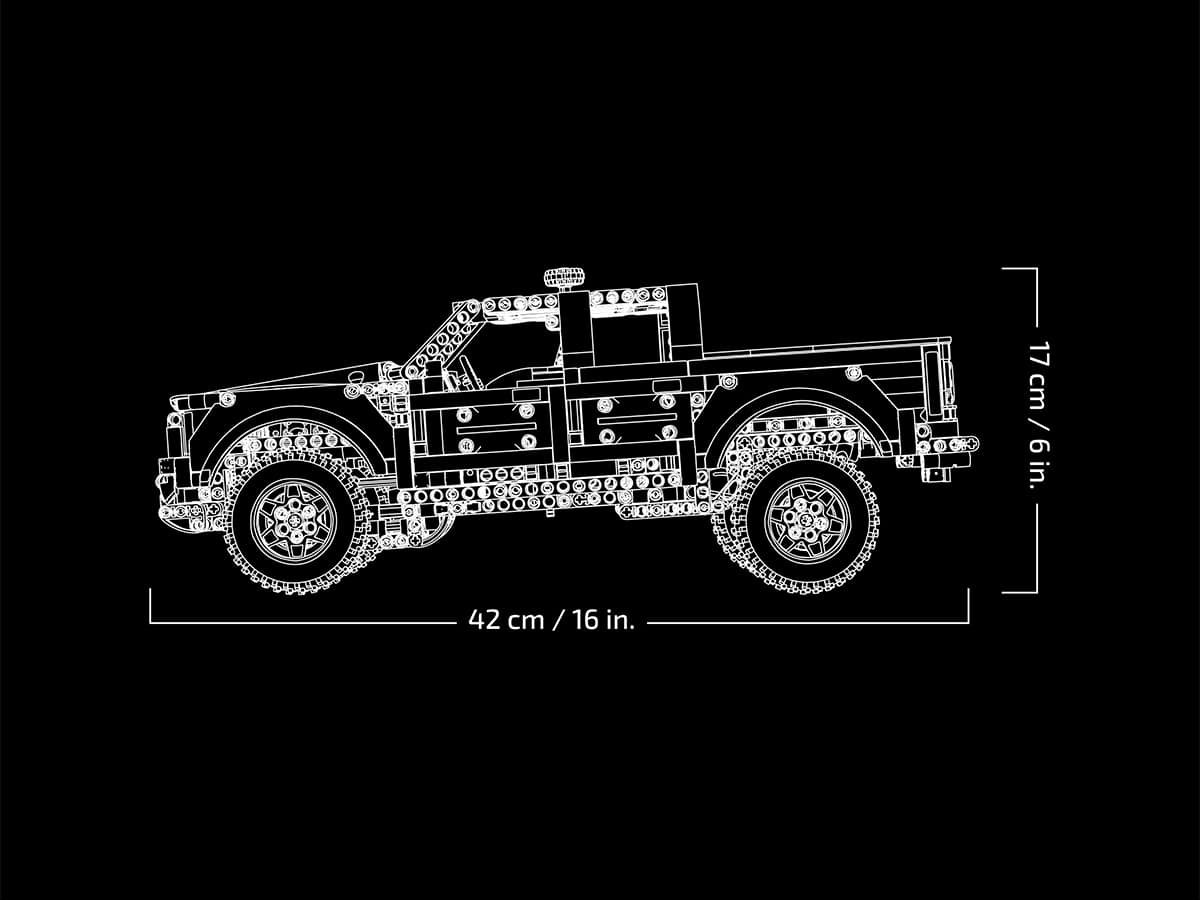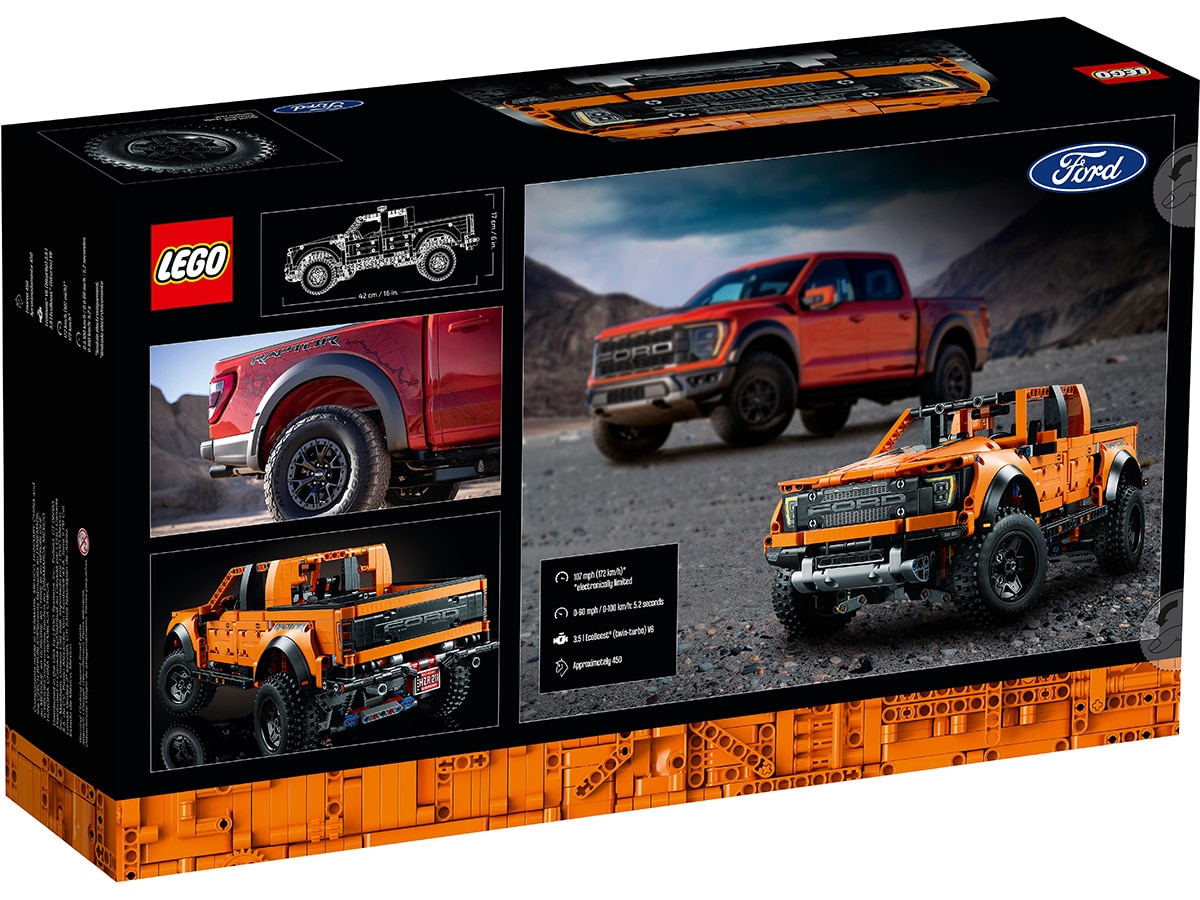 You'll also like:
LEGO Seinfeld Set is 1,326 Pieces of '90s TV Nostalgia
Enormous LEGO World Map Takes You Around the World
LEGO adidas Superstar is 731 Pieces of Steezy Style