Live the Way with These Stunning Mandalorian Playing Cards
As Din Djarin voyaged through the Star Wars galaxy looking for the people of The Child, he took many gambles, with each paying off in different ways. Now you can follow in his footsteps, gambling on bounties from Greef Karga to duelling with Moff Gideon with the new Mandalorian playing cards from Theory 11.
You'll also like:
HBO's 'The Last of Us' Series Adds 'The Mandalorian' & 'Game of Thrones' Stars
Hasbro Just Dropped a Fully-Functional Mandalorian Phaser Nerf Gun
adidas Armours Your Feet in the Mandalorian Collection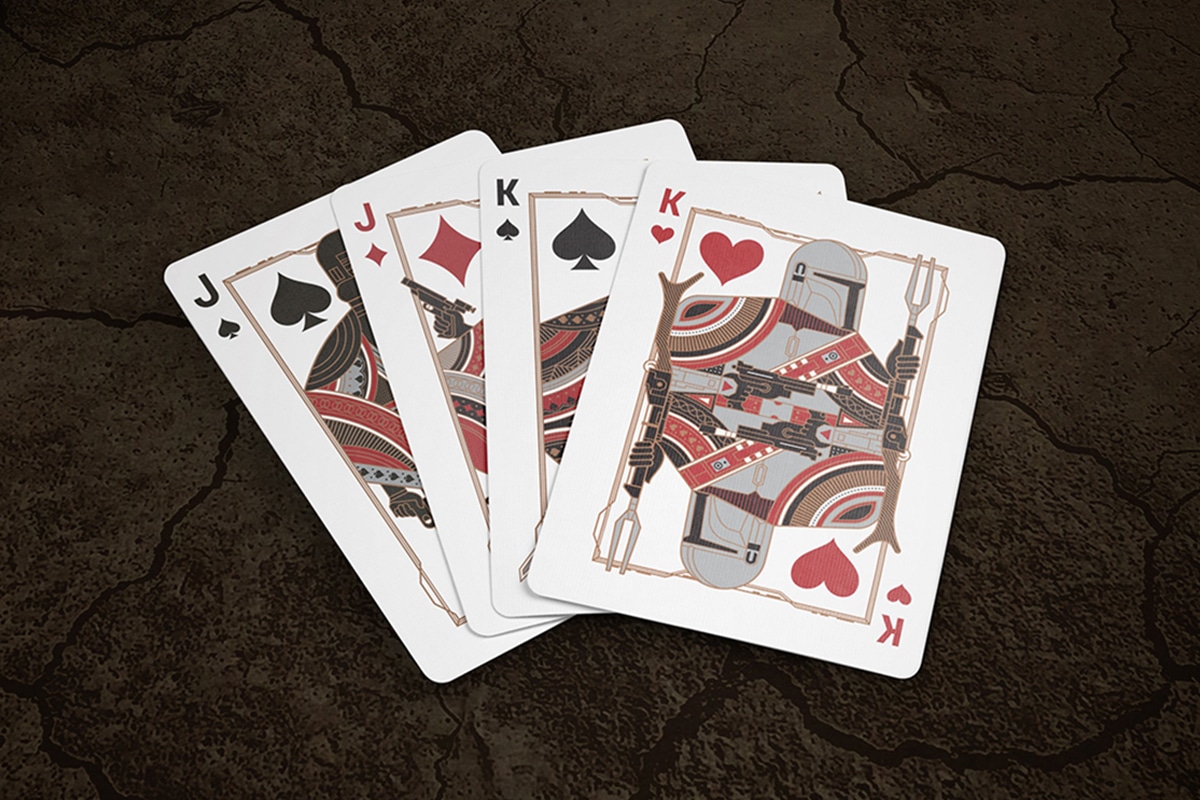 Theory 11 makes the most stunningly beautiful cards you've ever laid eyes on. They start with FSC-certified paper that is sourced from sustainable forests. Their vibrant colours come from vegetable-based inks, and the smooth finish comes by way of starch-based laminates. And of course, then there's the design. For the Mandalorian deck, the beauty starts with the box. Designed with the look of Beskar silver, the box has space black and red foil accents. The sculpted, 3D embossing portrays the Mandalorian helmet.
The seal displays The Child in his hover crib. The cards are equally as amazing. Each card features custom artwork. The court cards (king, queen, and jack), aces, and backs are all inspired by your favourite characters from the show as well as key events in the story. You'll find the Mandalorian, Baby Yoda, Cara Dune, IG-11, and even Moff Gideon with the Darksaber on the cards.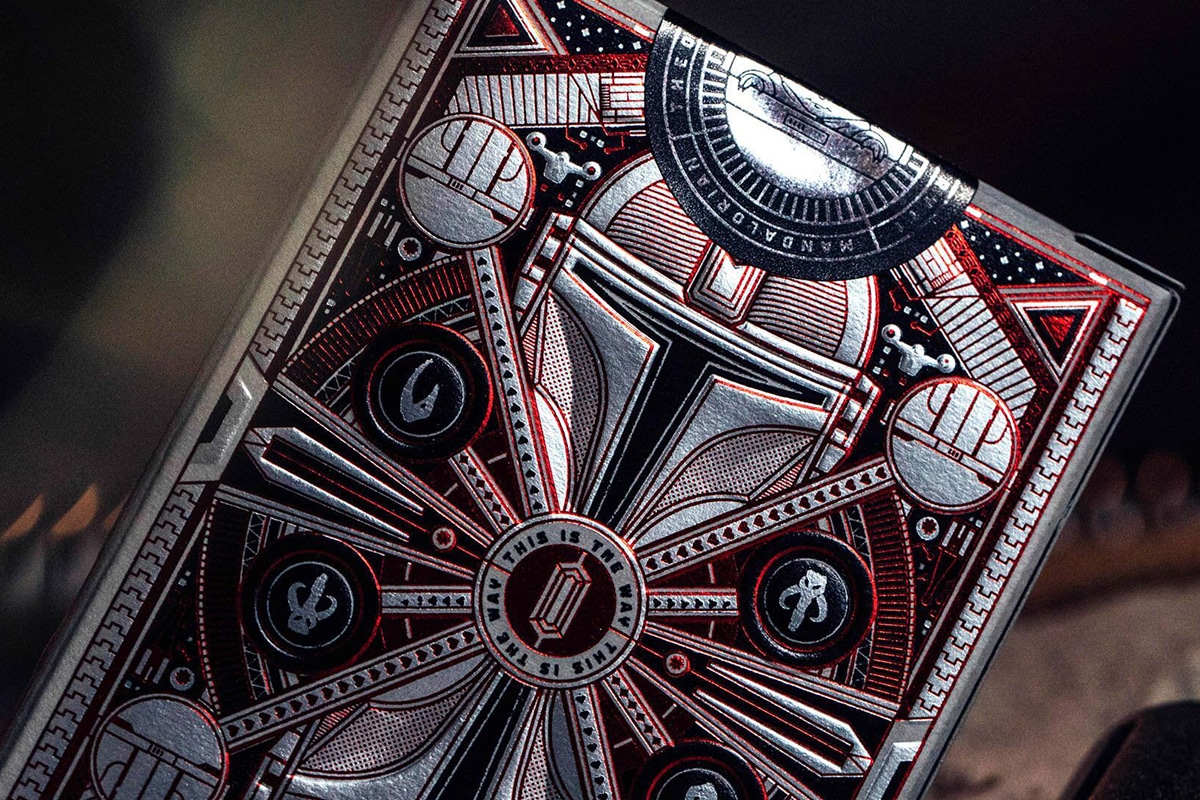 For those looking to follow the Way, the Mandalorian playing cards can help you on your journey. The cards are available from Theory 11 for $10 a deck. While you're there, make sure to check out their other themed decks, especially the Star Wars decks, which allow you to choose which side you're on—the light or the dark. These decks come in either black and silver, or blue and red, and are available for the same price as the Mandalorian deck. You can complete your entire Star Wars card collection in just one shopping experience.
---
Featured Video from Man of Many
---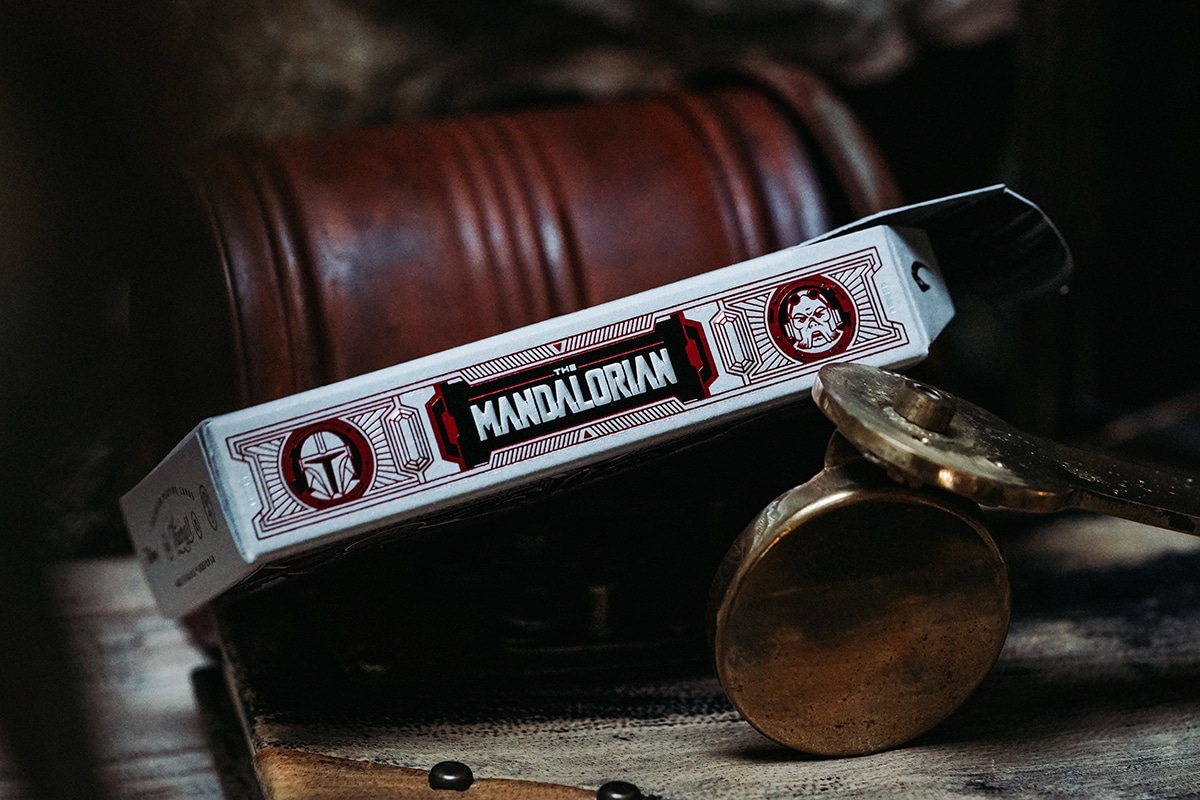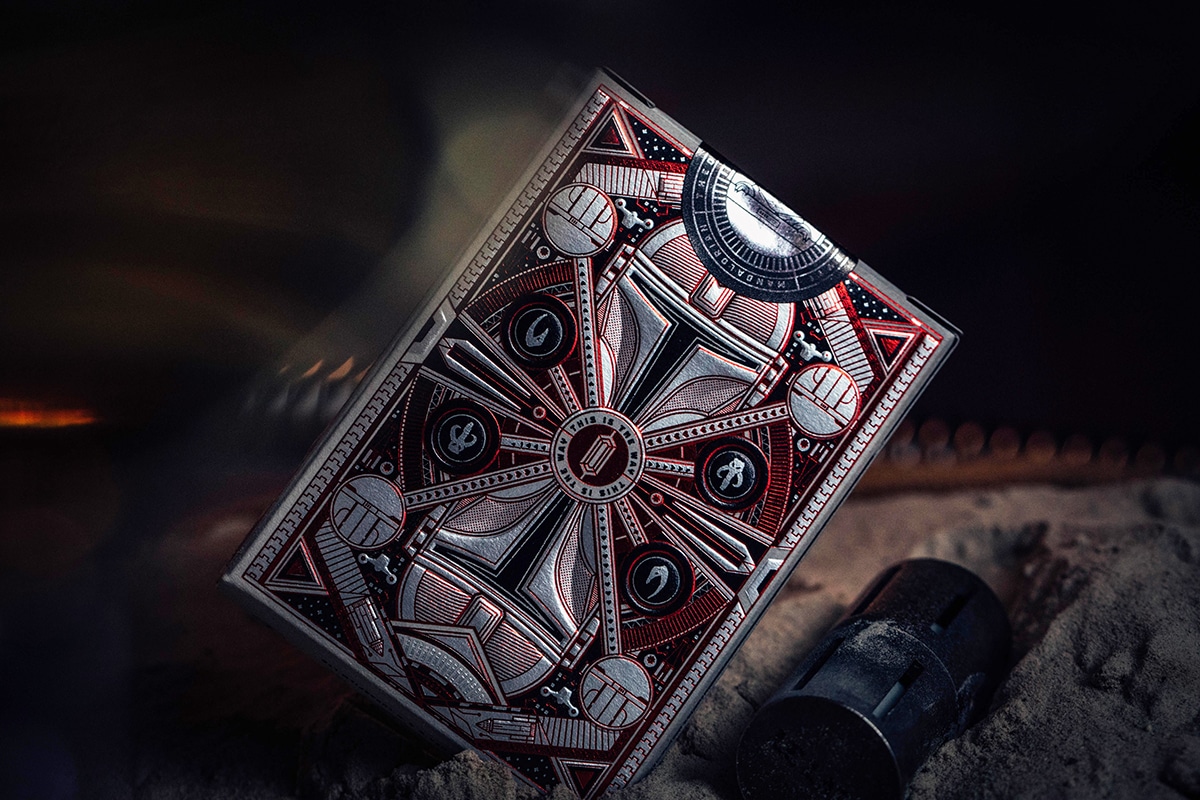 You'll also like:
HBO's 'The Last of Us' Series Adds 'The Mandalorian' & 'Game of Thrones' Stars
Hasbro Just Dropped a Fully-Functional Mandalorian Phaser Nerf Gun
adidas Armours Your Feet in the Mandalorian Collection
---
Featured Video from Man of Many