Man of Character – Rust Cohle
In this Man of Character column, Man of Many takes a look at some of popular culture's most notable male protagonists. We discuss the origin of the character and why they have had such an enduring influence on the popular consciousness.
---
You'll also like:
Man of Character – Tony Soprano
Man of Character – Don Draper
Man of Character – Tyler Durden
---
"The world needs bad men. We keep the other bad men from the door." – Rust Cohle, True Detective
Unfolding over dual timelines set 17 years apart, 'True Detective' captivated audiences and critics alike with its philosophical complexity and atmospheric narrative when it debuted on HBO in 2014. Following the ritualistic murder of Louisianan prostitute Dora Lange in 1995, homicide detectives Rustin Cohle (Matthew McConaughey) and Marty Hart (Woody Harrelson) are tasked with investigating the case.
Despite claiming to have found the killer, a similar murder is discovered in 2012 and the two are separately interviewed by detectives about their role in the Lange case. As they recount their version of events, the characters are slowly revealed to the audience and we learn of their uneasy relationship and eventual falling out, as well as the fact that the original killer may still be at large.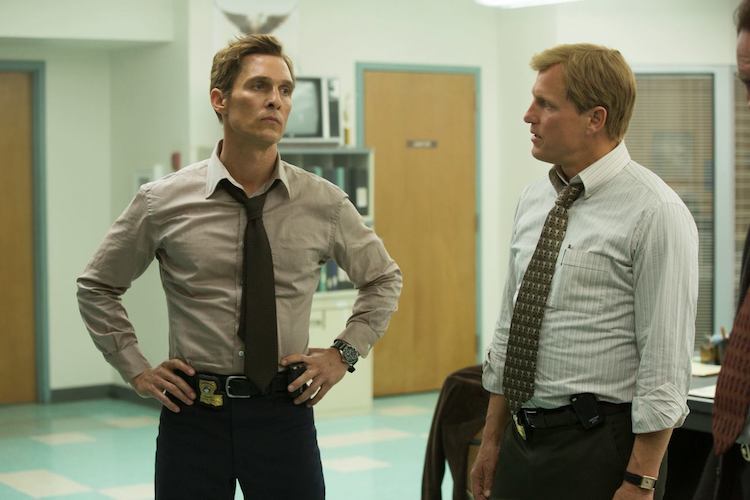 Due to 'True Detective's nonlinear narrative structure, McConaughey is effectively playing two roles – first as the brooding and solitary younger Cohle and also as the alcoholic older Cohle whose failures in the Lange case have left him a fatalistic shell of his former self.
Nicknamed "The Taxman" by his colleagues due to his extensive note-taking and obsessively systematic approach, the younger Cohle is a refreshingly subversive take on the troubled detective trope. Haunted by his past and his deeply-held commitment to the tenets of philosophical pessimism, he is an intriguingly oxymoronic character – motivated by a desire to do good whilst pronouncing his own nihilistic worldview that considers life to be essentially meaningless.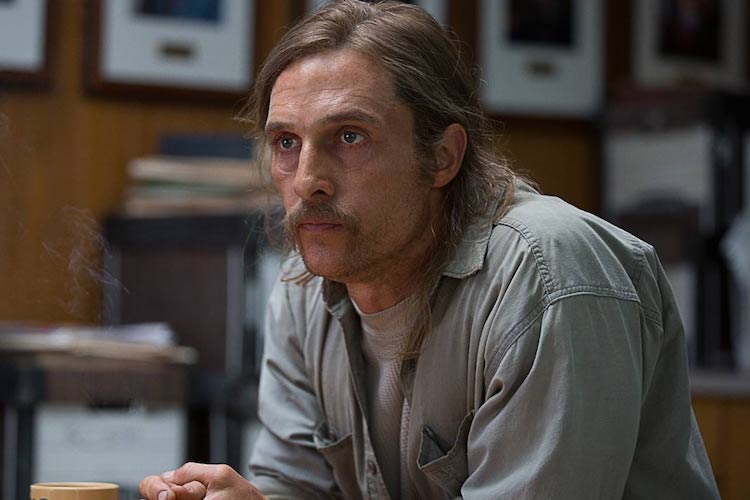 Cohle exudes an intense world-weariness as he comes to represent our own fears and ideas about religion, morality and the nature of existence. As the older Cohle repeats throughout the show, 'time is a flat circle', meaning life is doomed to repeat itself forever. It often makes for uneasy viewing, but McConaughey's performance and the non-linear narrative structure make his journey utterly compelling, as we see his beliefs about the world, and subsequently our own, challenged and reinforced as the case unfolds.
McConaughey was nominated for both the Best Actor Emmy and Golden Globe and won the Critic's Choice Television Award for his role in 'True Detective'. He received universal critical acclaim and his performance was heralded as a continuation of what has been jokingly labeled the McConaissance – a career shift towards more complex acting roles that had originated following his Oscar-winning performance in Dallas Buyer's Club in 2013.
You'll also like:
Man of Character – Tony Soprano
Man of Character – Don Draper
Man of Character – Tyler Durden