Mia Khalifa's Fans Start Petition to Have Her Videos Removed
She's probably the most famous adult actress to hit the screen in recent years, but shockingly, Mia Khalifa's foray into the world of x-rated entertainment only lasted three months. In fact, during her tenure in the industry, Khalifa only appeared in 11 films. It's a short body of work, but one that could soon be wiped from the history books.
You'll also like:
The Viral Trend Behind Netflix's Soft-Core Porn Hit '365 Days'
What the Porn Industry is Teaching Hollywood Movie Makers
Gymnastics Champ to Pornstar; the Bizarre Story of Verona van de Leur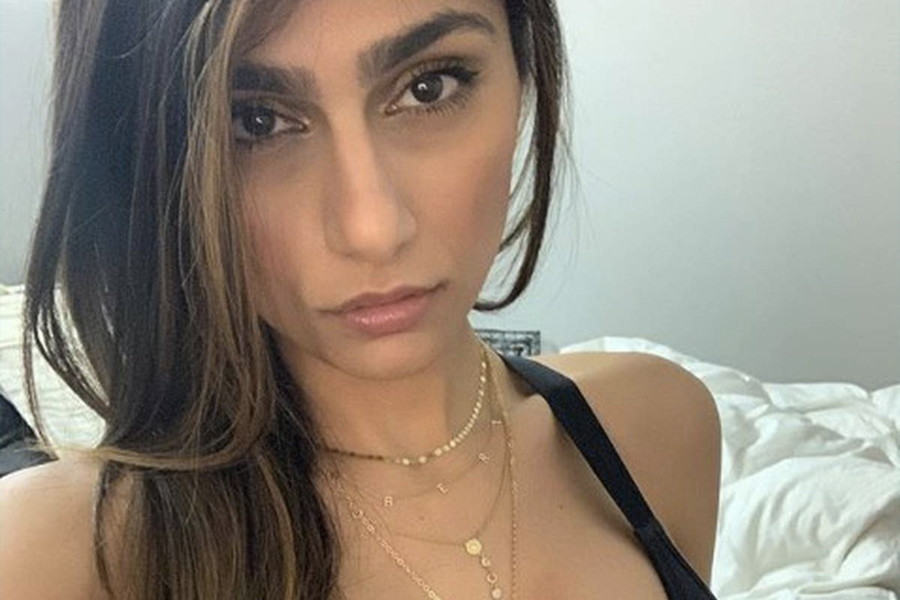 For years, the former adult performer has been attempting to have her work removed from Pornhub and BangBros, to no avail. Khalifa has previously described the brief stint as a decision that will "Haunt her for the rest of her life", but now, in a change of pace, her fans have stepped in. A Change.org petition to have the films taken down has already garnered nearly two million signatures.
"Mia and her team have provided countless financial offers to the current owners of her domain name and pornographic videos to no avail," the Justice for Mia petition reads. "Big corporations are not giving Mia Khalifa a fair chance to demand her content in court due to financial advantage."
The 27-year-old Lebanese/American is one of the most-searched performers on Pornhub, with her videos catapulting her into popular culture. Most notably, a 2014 release that saw the adult performer wear a hijab. Upon publication, the video spread like wildfire, attracting Khalifa a wealth of unwanted attention, including death threats reportedly from Islamic State. Apparently, Khalifa had only just entered the industry when the director told her she would be required to wear the cultural headpiece while performing.
"I said to him 'you're going to get me f*cking killed'," she told BBC Radio's 5 Live in 2018. The lasting impact of the video has seen Khalifa seek therapy for trauma and emotional distress. "I just want BangBros to stop actively putting me in harm's way by promoting my 6-year-old videos like they're new, making millions of ppl think I'm still active," she wrote on Twitter. "The death threats are emotionally crippling, I haven't felt safe even going to the grocery store alone in years."
According to the Justice for Mia petition, the actress was only paid $12,000 for her performances. "We are demanding her domain names be returned, her videos be removed and fairly discussed in court without putting Mia Khalifa into deep financial ruin. Mia has stated her regret for her decisions in the porn industry multiple times."
Does Gen Z sleep? I'm actually worried. Y'all I saw this like 30 minutes ago on tiktok and it had 500 signatures ??? I love y'all so much everyone who's signed this is invited to my birthday party. It's a guest list not a petition ? https://t.co/cB7YDkPtwF

— Mia K. (@miakhalifa) June 25, 2020
The petition to have Mia Khalifa's videos removed comes just a short time after the former adult performer urged young girls to steer clear of the industry in a message posted to TikTok. "Those 11 videos will haunt me until I die, and I don't want another girl to go through that – because no one should" she recently told her millions of social media followers.
In the years that have passed, Khalifa has gone on to launch her own podcast, engage in sports commentary and even make the transition into mainstream acting. While those 11 videos still linger above her head, we could soon see Mia Khalifa's x-rated history wiped from memory.
You'll also like:
The Viral Trend Behind Netflix's Soft-Core Porn Hit '365 Days'
What the Porn Industry is Teaching Hollywood Movie Makers
Gymnastics Champ to Pornstar; the Bizarre Story of Verona van de Leur