Mini Materials Desk-Sized Bricks are Made of Real Cement
Mini Materials came on the scene offering exactly what the name suggests: mini materials for construction. The offering included miniature red bricks, cinder blocks, and wood products, but now the brand has redeveloped its product offering to include the ability to customise the miniature materials and make them your own. You can add your own logo, artwork, or just about anything else to be printed onto the miniatures.
You'll also like:
30+ Masculine Living Room Ideas & Inspirations
Get Your DIY On With This Flat-Pack House From MUJI
Google Introduces Its Most Affordable Smart Thermostat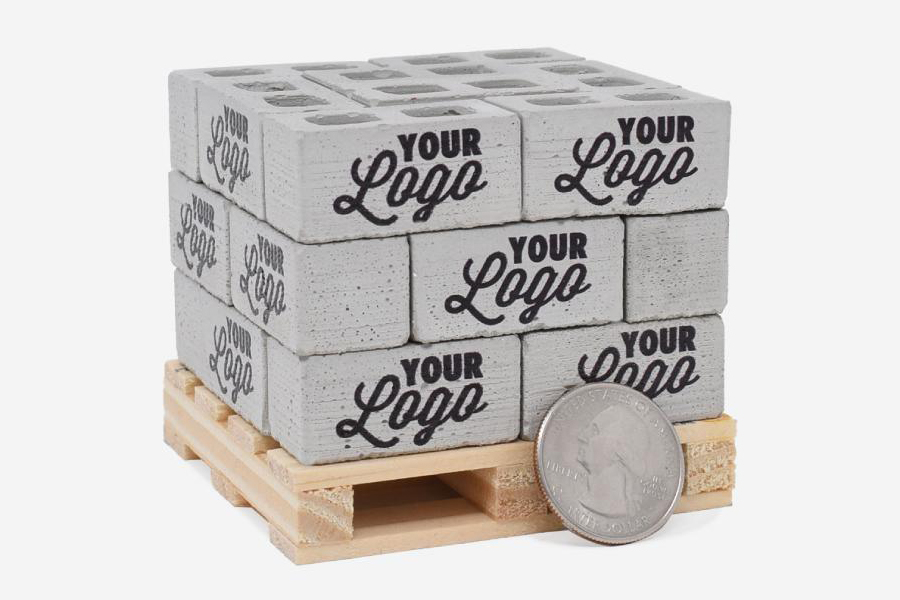 This new service allows you to print your image of choice on all the bricks, blocks, and pallets that Mini Materials makes. The dimensions of the printed areas depends on your image or logo, but you can print on the 1:4 scale mini cinder block's 3.5 inch by 1.75 inch surface, the 1:6 scale red bricks on a pallet's area of 1 inch by 0.5 inch surface or cinder block 2 inch by 1.4 inch surface, or the 1:12 scale mini cinder blocks on a pallet's 1 inch by 0.5 inch surface area. You can also select the pine wood pallet coasters, which come with ha 3 inch by 0.4 inch surface area. All CMYK colour options are available.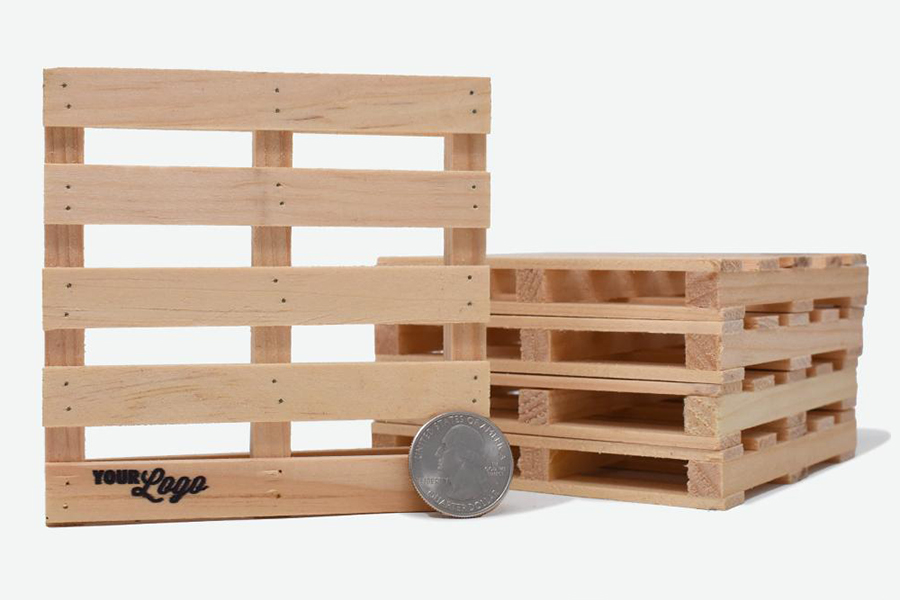 Aside from the simple fact that these miniatures are just plain cool, you might be wondering why you would spring for these products even with the new printing service. There are plenty of uses for these items, from adorning your desk and workspace to advertising your own business. Rather than giving out a business card or some cheap trinket with your name on it, you can wow your customers with a creative offering of miniature construction supplies. And while this seems like a natural fit for those in the construction industry, it's also a fit for other industries as well.
Using a bit of creativity, you can use these items to show how what you have to offer can build a future for your potential clients. Plus, don't forget that they're just plain cool, and will be even cooler with your logo printed on them.