Missing a 6-Foot Marvel Statue? Arm Your Home with this $8,000 Iron Man Mark III Armour
Medieval castles used full suits of armour as décor, and while we may not be in that long-gone era, there's still the opportunity to use a full suit of armour to decorate your home. Of course, this set of armour is a bit more advanced. Sideshow Collectibles has a full-size Iron Man Mark III set of armour that you can purchase to add to your home collection.
You'll also like:
'Sacrilege' – Mick Fanning's Ultimate Golf Sandal Has a Built-In Bottle Opener
The See-Through Sky Pool Suspended Between Two Skyscrapers
Top Gear's 'Mad Scientist' Builds a Real-Life Bond Car with Working Gadgets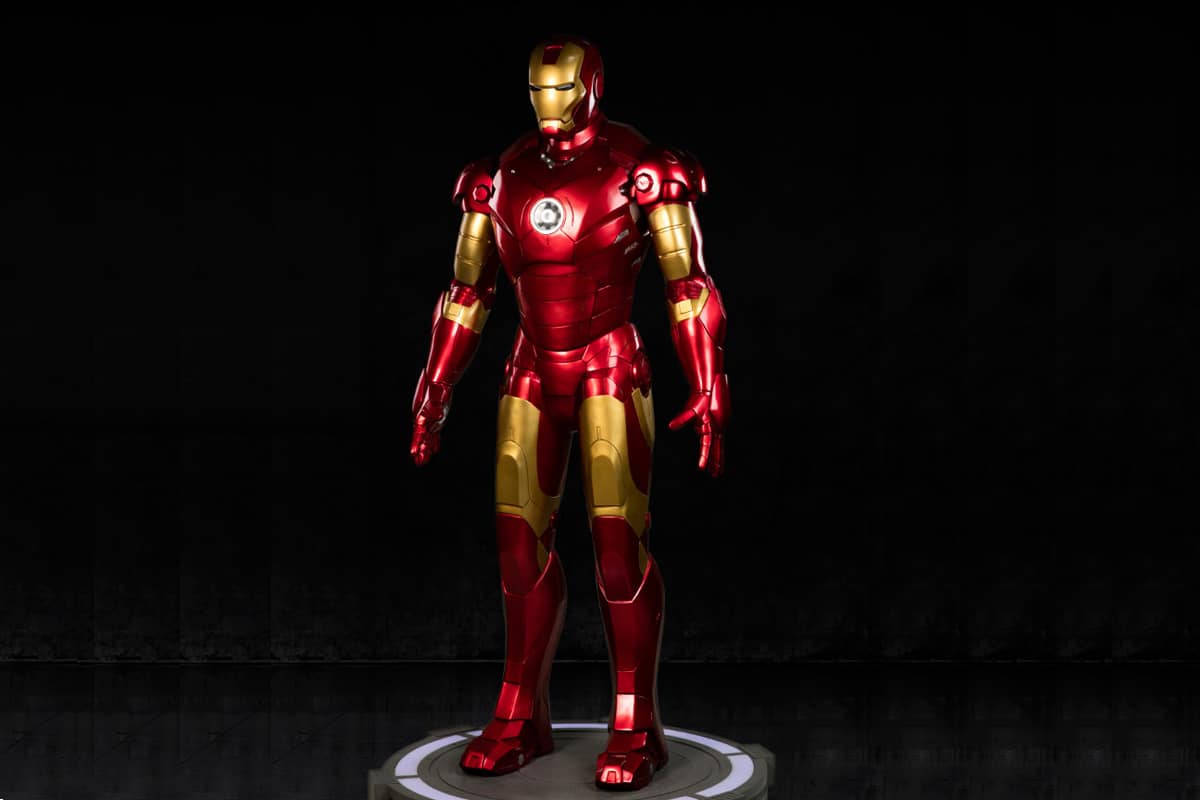 After breaking free from his captors in the Mark I suit, and then discovering an icing problem that almost killed him in the Mark II, Tony Stark perfected his design in the Mark III armor. Bearing the iconic Iron Man livery of gold and red, the Mark III is the Iron Man suit of armor that people recognize. That suit served as the inspiration for the life-size figure that Sideshow Collectibles is offering. The suit comes on a light-up base and stands at an impressive 6 foot 10 inches tall.
The base has a subtle lighting system that highlights the suit's classic looks. The arc reactor in the chest as well as the eyes and the rep0ulsors in the palms of the gauntlets all light up as well. The display weighs 130 pounds. While Tony Stark chose gold and titanium for his suit, the Sideshow Collectibles is made of fiberglass. But even if the materials are different, the looks are still the same.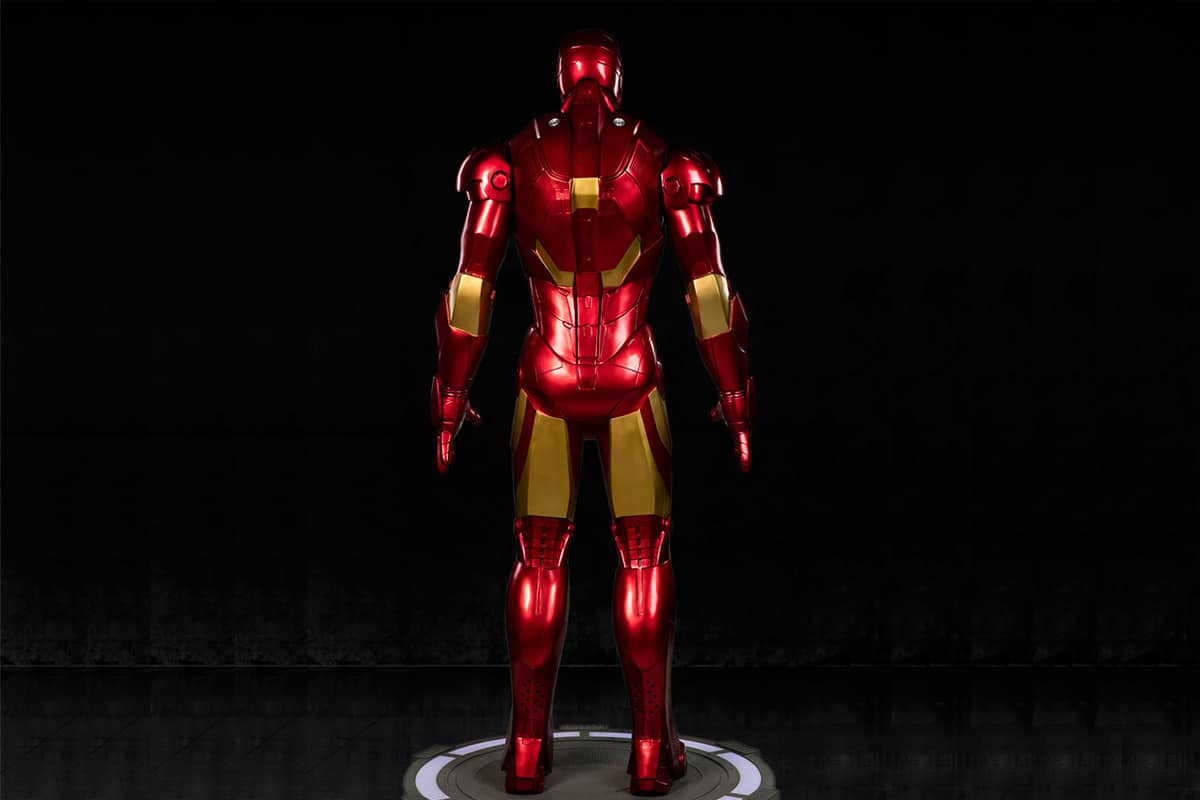 Sideshow has created a museum quality piece with the Mark III armour, going for the ultimate screen accuracy and realism, perfectly reproducing the look of the layered armoured panels as well as adding subtle weathering and other details that fans of the Iron Man movies will appreciate.
To get a set of the life-size Iron Man Mark III armor for your home, you'll have to pay out $7,950. A mandatory $1,000 down payment is also required. But for that price, you'll be able to display the most modern suit of armor of any castle in the world.
---
Featured Video from Man of Many
---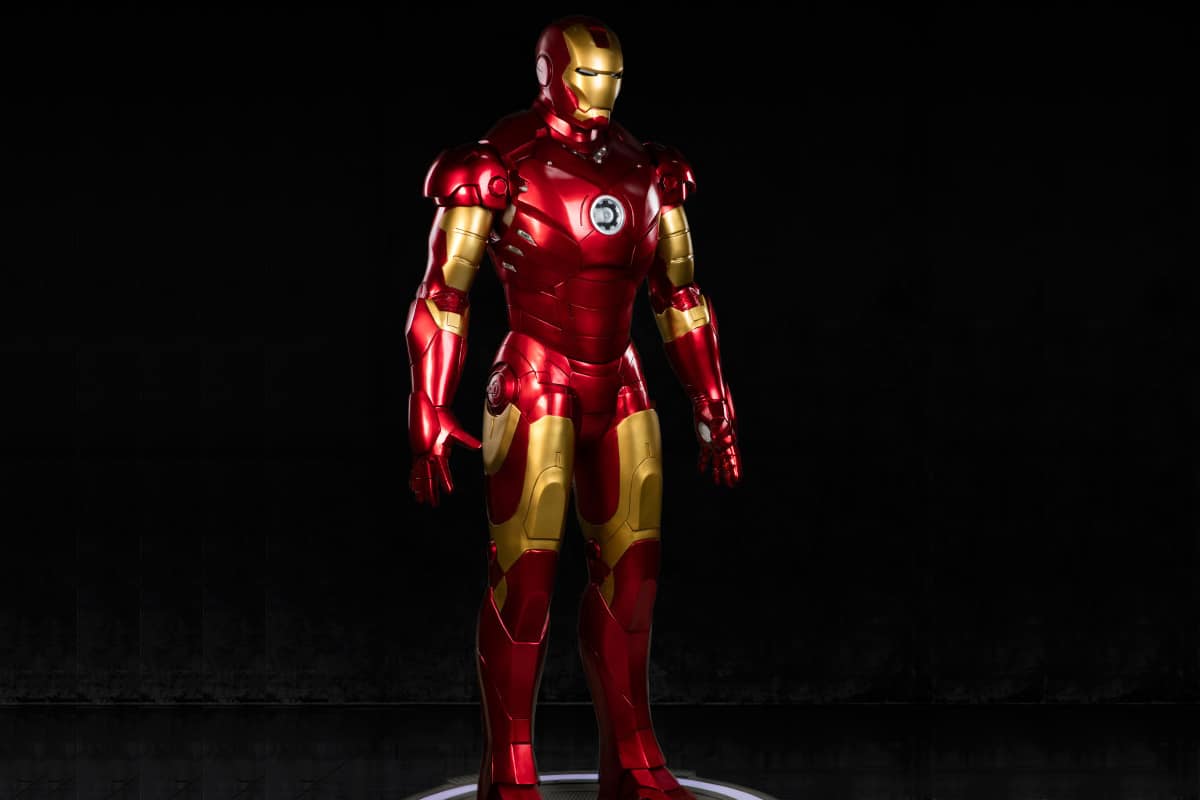 You'll also like:
'Sacrilege' – Mick Fanning's Ultimate Golf Sandal Has a Built-In Bottle Opener
The See-Through Sky Pool Suspended Between Two Skyscrapers
Top Gear's 'Mad Scientist' Builds a Real-Life Bond Car with Working Gadgets
---
Featured Video from Man of Many