Jake Gyllenhaal Thrills in Michael Bay's 'Ambulance' Trailer
"Ok, we start by making a big CGI building and then we have a meteor go CROSSHH! And it, and it's all like CRAAWW a-and motorcycles burst into flame while they jump over these helicopters, right?" Michael Bay has done it again. The Bad Boys and Transformers director famous for his love of explosions and fire has just unveiled the trailer for what might be his magnum opus – a fast-paced heist-thriller set in downtown Los Angeles entitled simply Ambulance. Get ready for flames, helicopter chases, SWAT teams and presumably some indulgent slow-motion running.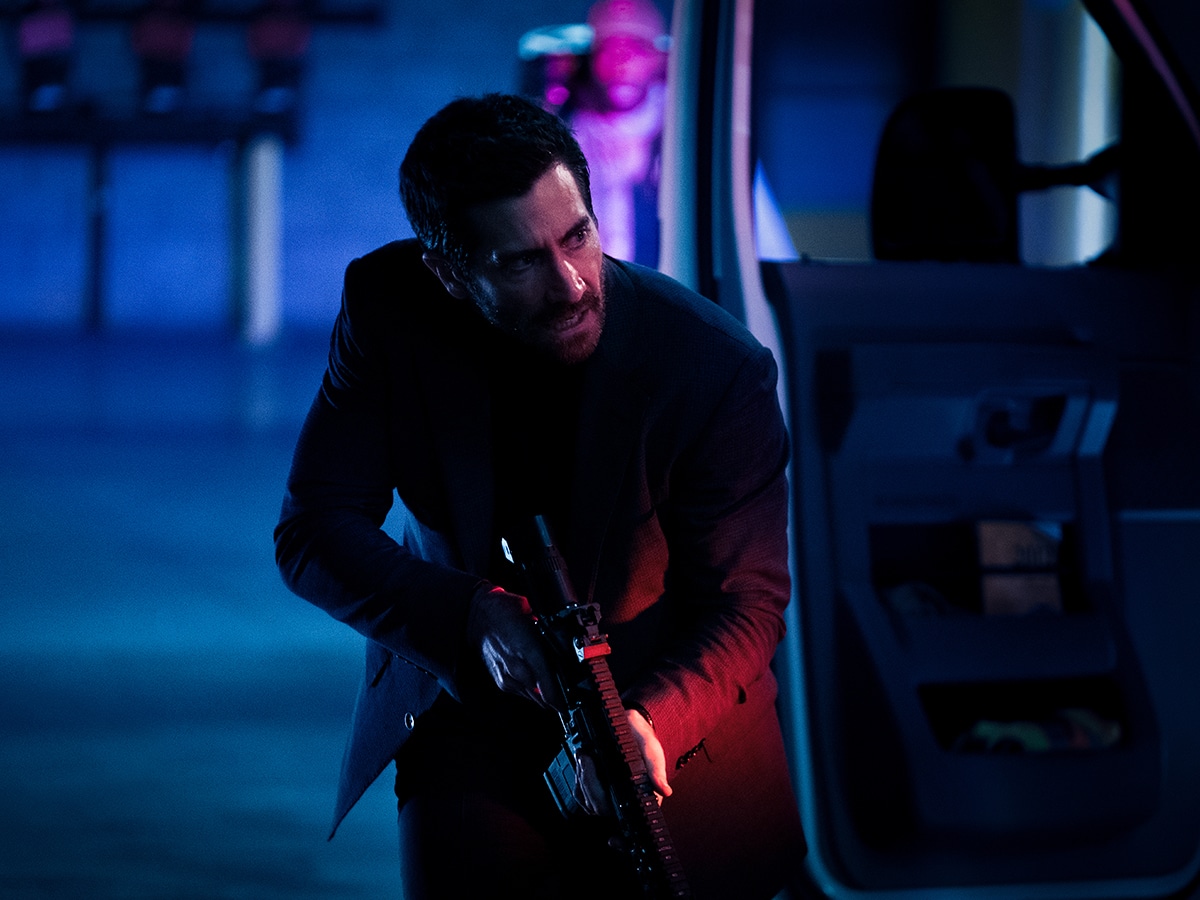 Written by Chris Fedak, Ambulance is based on the Danish thriller Ambulancen by Laurits Munch-Petersen and Lars Andreas Pedersen, but this one has a decidedly more American twist. Coming along for the ride is Emmy winner Yahya Abdul-Mateen II, who plays the role of Will Sharp, a decorated veteran desperate for money to cover his wife's medical bills.
With nowehere to turn he asks for help from the one person he knows he shouldn't—his adoptive brother Danny, played by the perennial Oscar nominee Jake Gyllenhaal. "A charismatic career criminal, Danny instead offers him a score: the biggest bank heist in Los Angeles history: $32 million. With his wife's survival on the line, Will can't say no."
But in typical Michael Bay fashion, things go haywire. Their getaway goes spectacularly wrong, forcing the desperate brothers to hijack an ambulance with a wounded cop clinging to life and ace EMT Cam Thompson onboard. In a high-speed pursuit that never stops, Will and Danny must evade a massive, city-wide law enforcement response, keep their hostages alive, and somehow try not to kill each other, all while executing the most insane escape L.A. has ever seen.
If that doesn't sound like a Michael Bay special, nothing does. Naturally, the two-minute Ambulance trailer is packed with more action than most feature films, but therein lies the beauty of this genre. The storylines don't always have to make sense, the action scenes are indulgent and the car chases are physically impossible, but it's all part of the show. Ambulance releases in Australian cinemas February 17, 2022.
You'll also like:
Tom Holland and Mark Wahlberg Finally Bring 'Uncharted' to Life in New Trailer
Netflix Drops New 'Ozark' Trailer and Season 4 Release Date
HBO's 'Peacemaker' Teases the Second Coming of Cena