Trailer for Anthony Bourdain Documentary 'Roadrunner'
This release is set to hit Anthony Bourdain fans right in the feels. The first trailer for Roadrunner: A Film About Anthony Bourdain, the documentary based on the incredible life of the late chef and cultural icon, has just dropped. His story is told from various perspectives, including close friends and family, plus contributions from celebrities including fellow chefs David Chang and Eric Ripert, longtime Parts Unknown director Tom Vitale, artist David Choe, and singer Alison Mosshart of The Kills.
You'll also like:
Anthony Bourdain's Watch Collection went up for Auction
14 Spots for the Best Banh Mi in Sydney
20 Scariest Horror Movies of All Time According to Science
Directed by the Academy Award-winning Morgan Neville, of Won't You Be My Neighbor? and 20 Feet from Stardom fame, the movie will explore the mind of Bourdain and all the things that drove him. The trailer comes three years after Bourdain lost his life to suicide, and by the looks of things will delve deep into his mental health struggles.
Additionally, the documentary also examines Bourdain's meteoric rise – from the publication of his groundbreaking memoir Kitchen Confidential to finding mainstream prominence with his hit CNN series Parts Unknown. "One minute I was standing next to a deep fryer, and the next, I was watching the sun set over the Sahara. What am I doing here?" Bourdain explains in one part of the trailer.
Whilst displaying incredible vulnerability on camera, Bourdain was admired for his novel approach to food, culture and travel. "It was almost never about food, it was about Tony learning to be a better person," celebrity chef David Chang reveals in the opening seconds. Then, the most chilling part of the trailer follows; a voice-over from Bourdain: "You're probably gonna find out about it anyway, so here's a little preemptive truth-telling: There's no happy ending."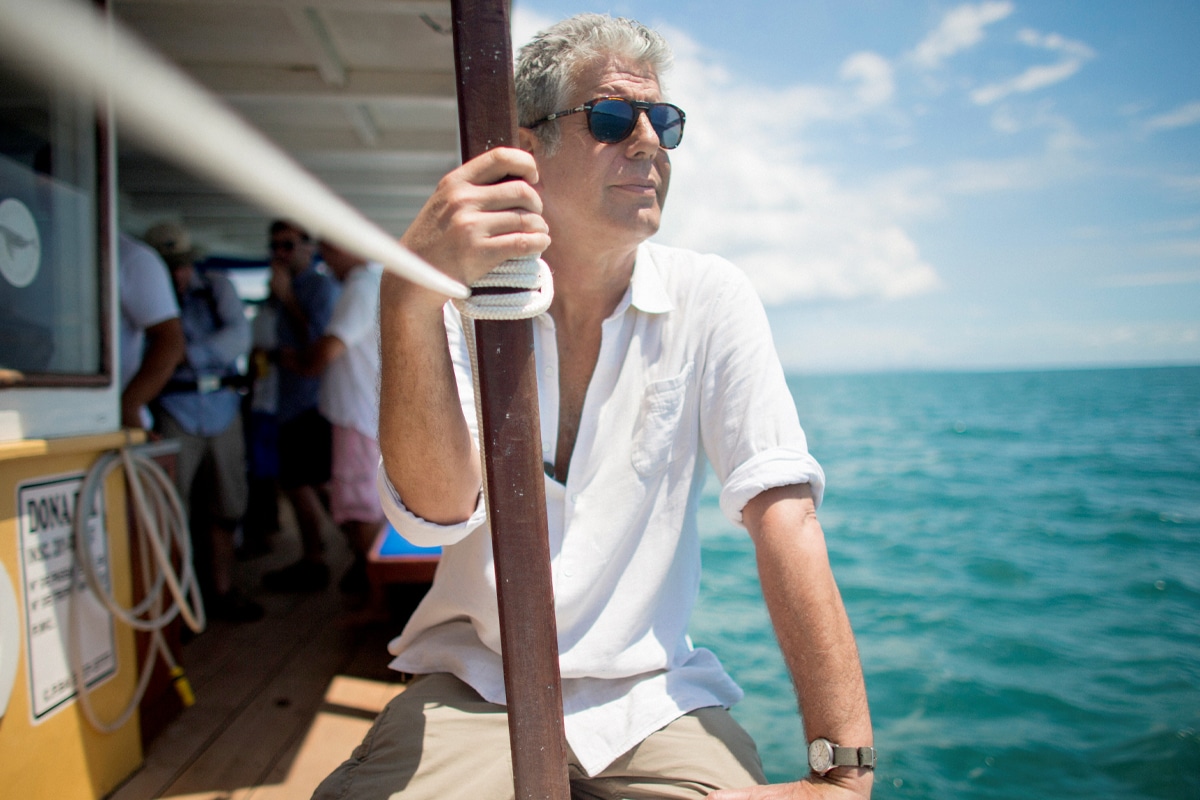 Throughout the preview, viewers see clips of Bourdain's family life, as well as snippets from various book signings, speaking gigs and scenes from his CNN series, Parts Unknown.
Bourdain was filming in France in June 2018, when his body was discovered in a hotel room by friend and fellow chef Eric Ripert. "Anthony was my best friend. An exceptional human being, so inspiring & generous. One of the great storytellers who connected w so many," Ripert later tweeted.
Roadrunner: A Film About Anthony Bourdain will premiere at the Tribeca Film Festival on June 11th before releasing widely on July 16th.
You'll also like:
Anthony Bourdain's Watch Collection went up for Auction
14 Spots for the Best Banh Mi in Sydney
Best New Movie Trailers – August 2020