The modern professional athlete is about as close as we come to witnessing real-life superheroes and action stars. Boasting incredible physical gifts and nerves of steel, they entertain and inspire us the same way our favourite fictional characters do. With that said, Foxtel is further merging the two worlds, with a recent announcement that the service will now include Prime Video. Offering audiences an even greater depth of programs on a single platform, users will be able to flick between their favourite sports and Prime Video programs like never before. To celebrate this beautiful union of content, we figured out which athletes are best suited to play your favourite Prime Video superhero or action star.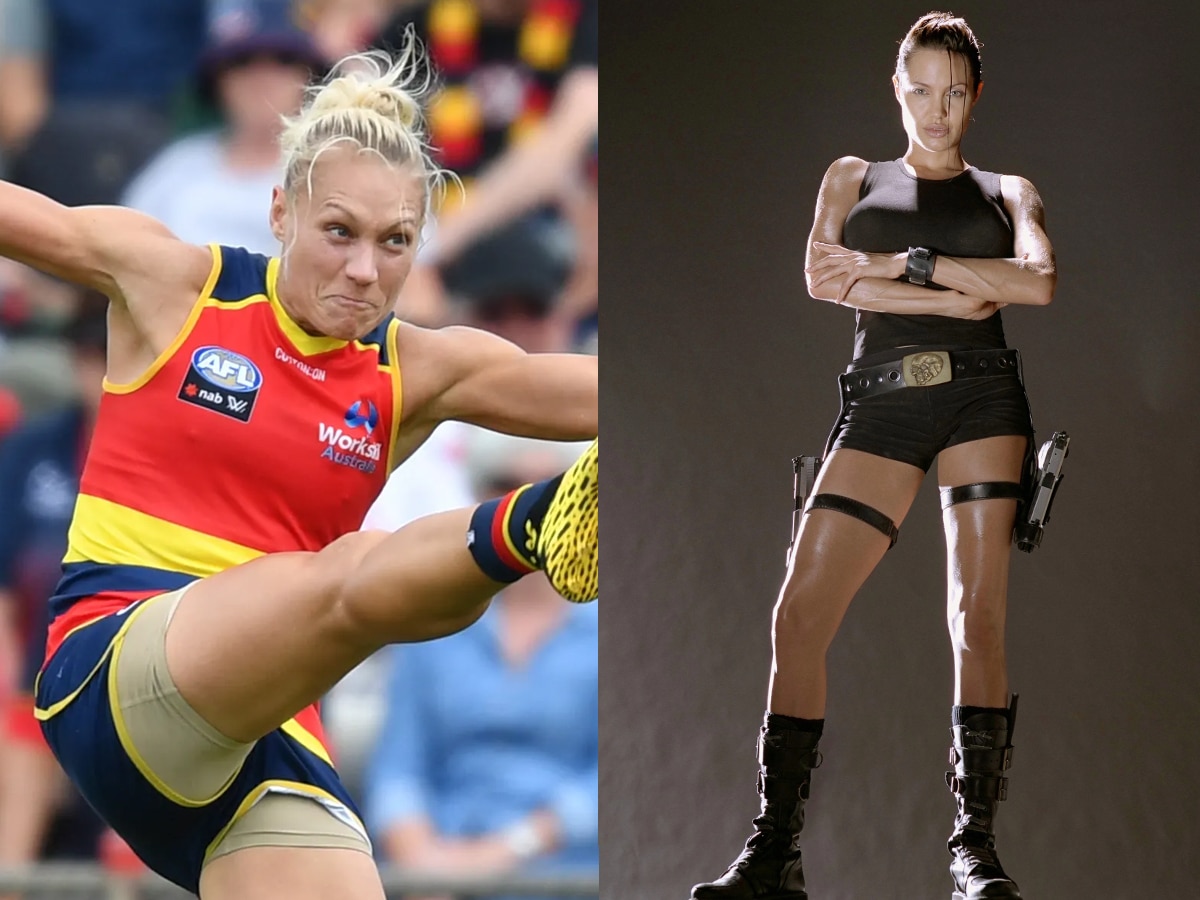 Erin Phillips / Lara Croft (Tomb Raider)
Having played basketball and now AFL, Erin Phillips is a dual-code superstar who'd be more than capable of handling herself in an ancient tomb or hazardous ruin. And like Lara Croft, Phillips' followed in the footsteps of her father – 1980 All-Australian Greg Phillips. With both ladies being tough-as-nails forces to be reckoned with, we'd happily watch Phillips wielding the Tomb Raider's signature pistols, or visit the MCG to see Croft boot a six-pointer.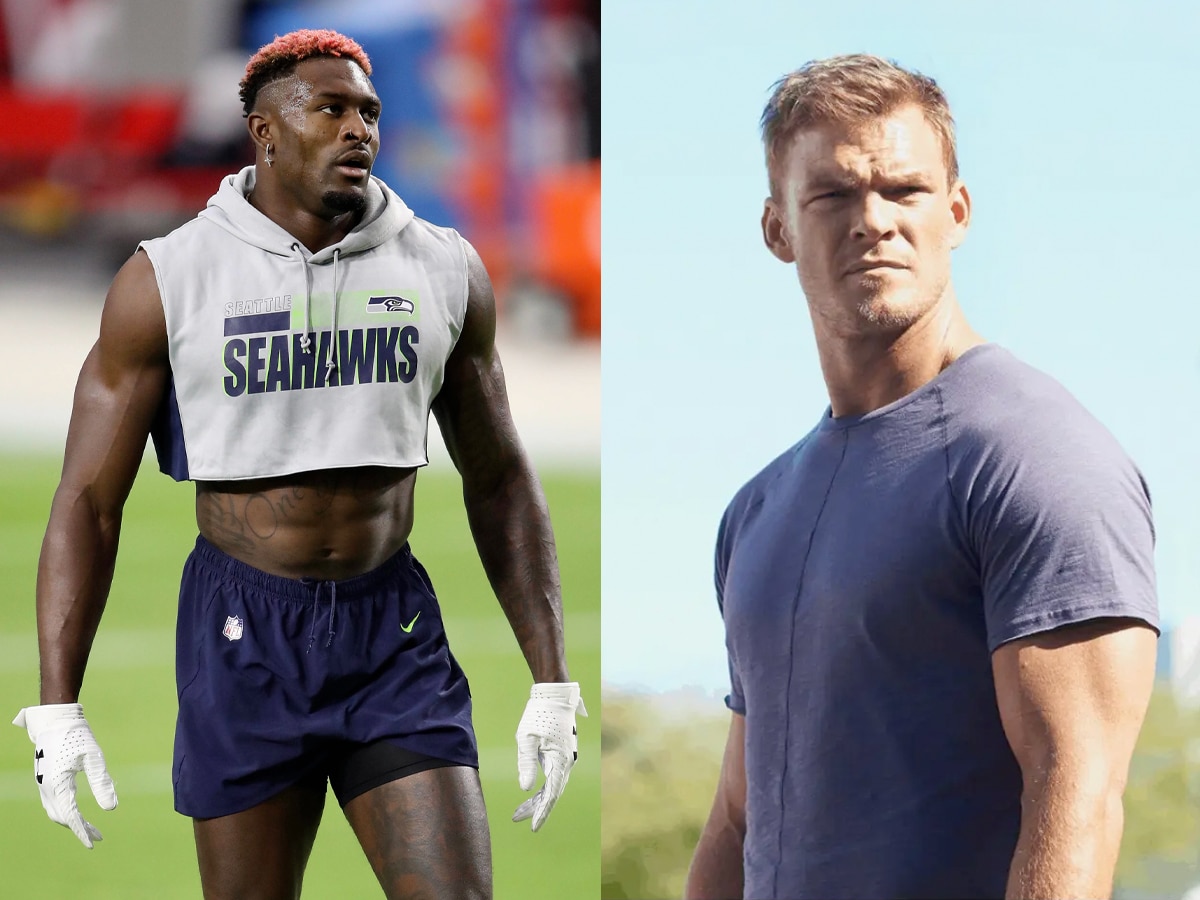 DK Metcalf / Jack Reacher (Jack Reacher)
Standing 6'3" and weighing in at 103kg, Seattle Seahawks wide receiver DK Metcalfe is about as close to Lee Child's muscle-bound former Military Police officer Jack Reacher as you can get. A beast of a man, the NFL star is famous for his robotic-like running stance and immaculate hand-eye coordination. Not to mention, the dude has straight cannons for arms. In Child's novels, Reacher is described as a 6'5", 250-pound weapon with a happy-go-lucky attitude. If you've ever seen DK's post-touchdown celebrations, you know why we've picked him. Still not really sure why they went with Tom Cruise for the first movie adaptation.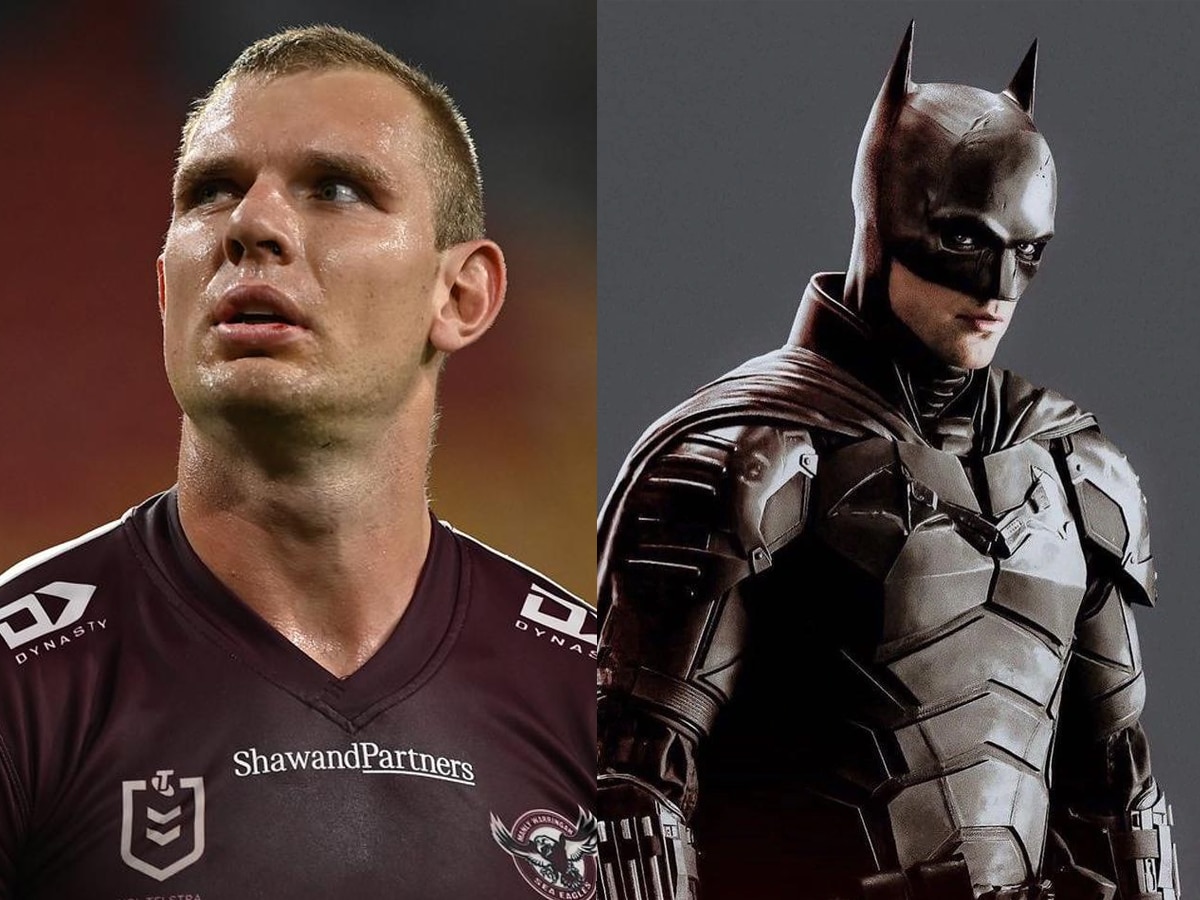 Tom Trbojevic / Batman (Batman)
Boasting one of the largest contracts in the NRL, Tommy Turbo almost has Batman-level cash. Humble and heroic, he's often called upon by the Manly Sea Eagles to save the day, in much the same way Gotham City relies on the Caped Crusader. Taking down Rugby League's biggest villains on the regular, he's an incredible athlete on the field but an even better bloke off it. Selfless and noble, we're still wondering how Robert Pattinson got the job over him. And in true Batman-esque style, Trbojevic was injured on the weekend – here's hoping he has his own Alfred to patch him up.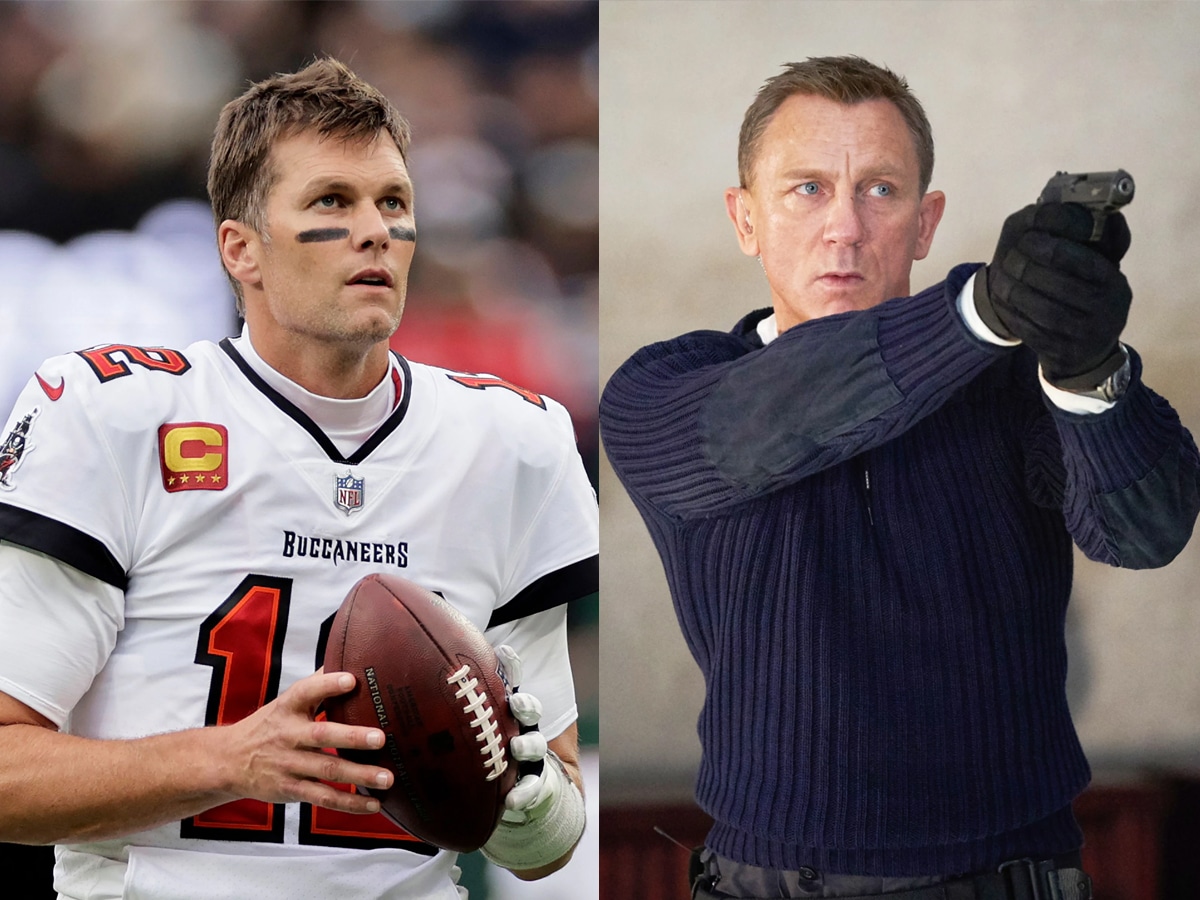 Tom Brady / James Bond (James Bond)
While people may question his ability to pull off a proper English accent, that's where the objections begin and end. Looking good as anyone in a tux and clearly comfortable around beautiful women, Tom Brady is ideally suited to play James Bond. Winning a total of seven championships, his record of downing opponents is second to none, and his comeback victory against the Atlanta Falcons during Super Bowl LI proves he can handle the pressure of an international super spy. We'd suggest he change his jersey number to 007, but the rules wouldn't allow it.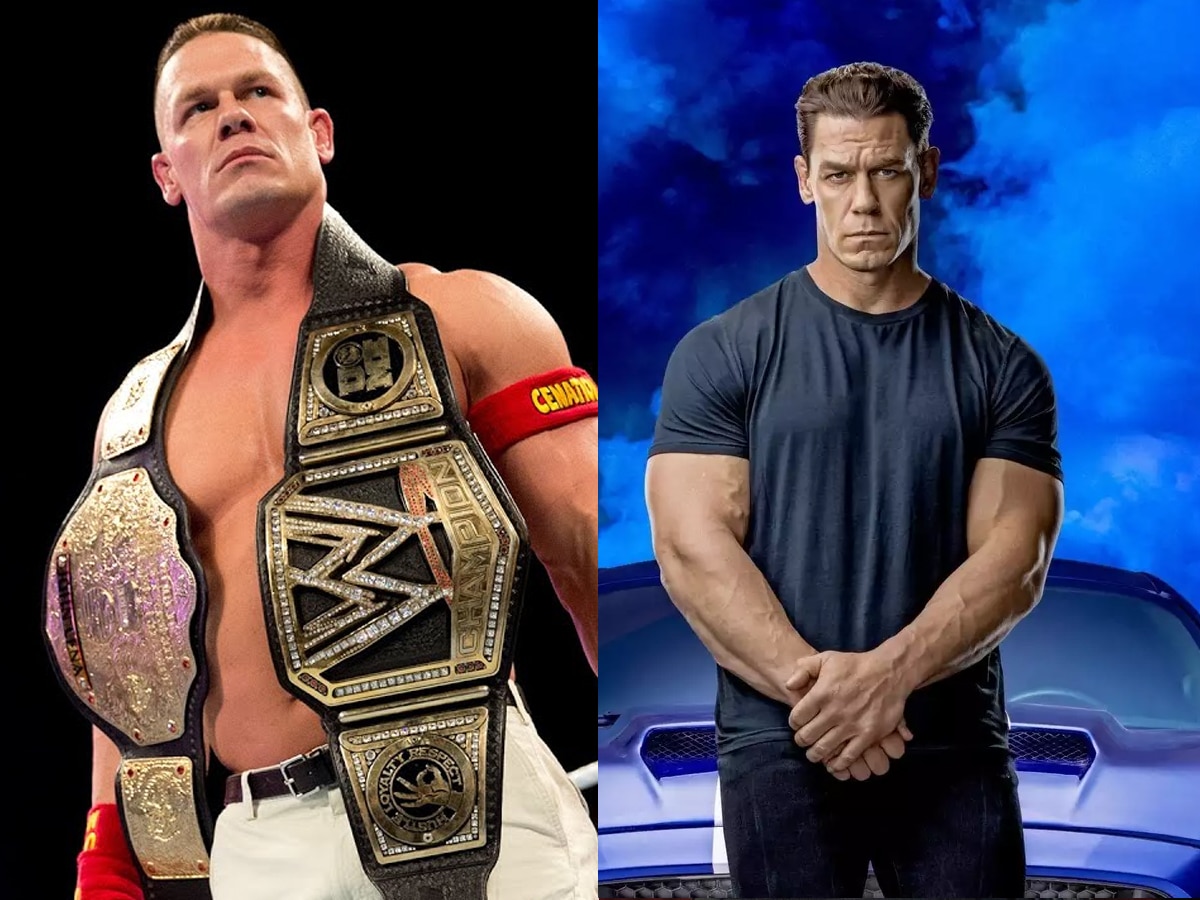 John Cena / John Cena (F9: The Fast Saga)
Ok, now we're being a little cheeky. John Cena is one of the rare, ultra-talented individuals who will feature on Foxtel's sports programming while also starring in the blockbuster films currently available on Prime Video. The WWE superstar is no stranger to the big screen and recently joined the Fast and Furious franchise as Vin Diesel's estranged brother. It's a role he was born to play and we're looking forward to watching more John Cena on a singular platform.
Integrating a range of services,  Foxtel continues to bolster its position as an aggregator of the world's best streaming content. The new partnership will enable all Foxtel customers with a Prime membership to access the vast collection of movies and TV shows available on Prime Video, all via the touch of a button.
Head over to the Foxtel website to explore the best plan to suit your content needs.