'Band of Brothers' TV Series Sequel Scores 'No Time To Die' Director
The series sequel to the highly successful HBO/ Apple TV+ production Band of Brothers has landed itself one talented director in the form of Cary Fukunaga, most known for the now twice-delayed 25th Bond flick, No Time To Die, and the critically acclaimed first season of True Detective.
You'll Also Like:
'No Time To Die' Has Been Delayed Until April 2021
Netflix is Launching an 8-Part Ayrton Senna Drama Series
Jake Gyllenhaal and 'Southpaw' Director Antoine Fuqua are Back for 'The Guilty'
Alongside mega Hollywood icons like Steven Spielberg and Tom Hanks as executive producers, fans of the HBO original series have much to look forward to when it finally arrives.
Revealed by The Hollywood Reporter, the sequel titled Masters of the Air brings the series focus onto the enlisted men of the Eighth Air Force. Taking to the skies with the men commonly known as the Mighty Eighth, viewers will journey with these Band of Brothers as they "bring the war to Hitler's doorstep."
As the third instalment in the epic World War II franchise, the production has reported a budget of between USD$200 million and $250 million divided across all ten episodes. Scheduled to start principal photography in March 2021, the London based shoot is still cloaked in secrecy as no further dates or casting details have been revealed. 
Marking the first time Apple will actually own a series in-house, Worldwide Video heads of the Cupertino based tech giant, Zack Van Amburg and Jamie Erlicht, are reportedly overseeing the unnamed studio. An important step in the fight for streaming supremacy, as Apple owns none of the 20-plus shows already greenlit and in the works.
With major broadcast networks teaming up with their affiliated studios, and without mention gargantuan opposition in the form of Netflix and the home of Mickey Mouse, Disney+, it appears as though the streaming wars are entering into their own version of World War II.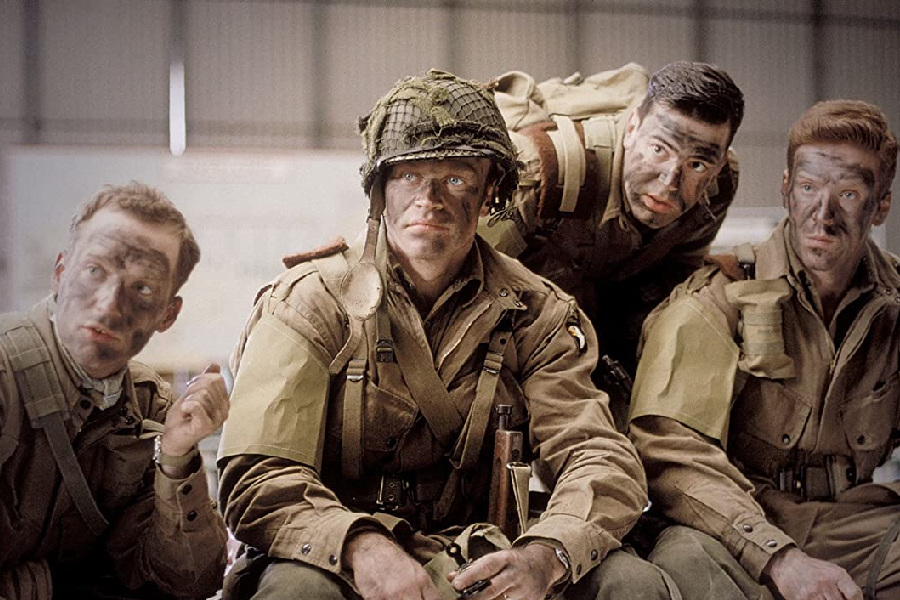 You'll Also Like:
'No Time To Die' Has Been Delayed Until April 2021
Netflix is Launching an 8-Part Ayrton Senna Drama Series
Jake Gyllenhaal and 'Southpaw' Director Antoine Fuqua are Back for 'The Guilty'