Borat 2 Has Officially Finished Filming, Very Nice!
High Five! Borat 2 has just finished filming and my lord, considering the skill and talent that Sacha Baron Cohen delivered in the first instalment, we cannot wait to see what Cultural Learnings of America he took to make benefit glorious nation of Kazakhstan!
Sources close to production reveal the sequel finds the Kazakh journalist "thinking he's a big movie star after the success of the original 2006 film made him famous, so he's trying to hide from the public by pretending to be someone else, and starts meeting and interviewing people incognito."
You'll also like:
Huge First 'Dune' Trailer Resurrects the Sci-Fi Epic
Explosive New 'No Time To Die' Trailer "Changes Everything"
The Joke that Cost The Office $60,000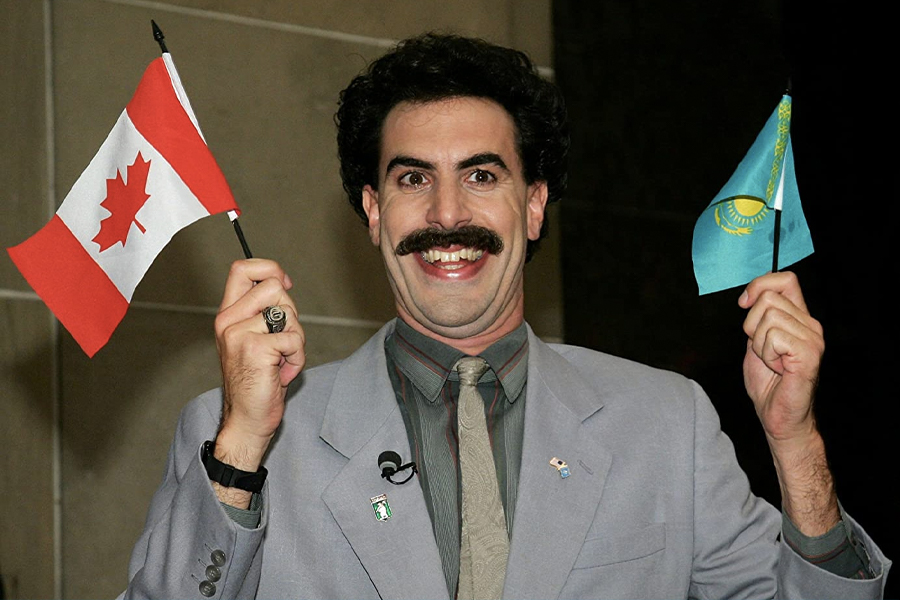 While plot details are vague, Collider said one source described the film as "Cohen playing Borat playing Cohen," however another refuted that description. Clearly, someone out there doesn't want us to know.
Grossing US$262 million worldwide, the film's success gave Cohen a platform to continue his undercover shenanigans. With humble beginnings as Ali G in 2000, Cohen has gone on to create comedy gold with movies like Bruno (USD$138 million) and The Dictator (USD$179 million). While neither has been able to match the box office success of Borat, perhaps it's sequel can.
Coming off the back of his Showtime series "Who Is America?", will Cohen again make headlines for holding a mirror up to the American people? Or is he just having fun crashing far-right rallies as he did in Olympia, Washington, where he convinced the crowd to sing a racist song with him?
A video recently emerged in August showing the actor filming in Los Angeles. Dressed in full Borat gear, Cohen can be seen driving past the Golden Arches of a McDonald's near Long Beach Boulevard. With two cameras inside a van pointed at the front of the vehicle we can only imagine what the Kazakhstanian is getting up to.
Whatever the comedy actor has in store for is up for speculation, but we here at Man of Many cannot wait to see what he comes up with. Perhaps he may finally make Pamella Anderson his wife. PAUSE NOT!
You'll also like:
Huge First 'Dune' Trailer Resurrects the Sci-Fi Epic
Explosive New 'No Time To Die' Trailer "Changes Everything"
The Joke that Cost The Office $60,000