Carole Baskin Has Just Won Total Control of Joe Exotic's Zoo
Just when you thought the Tiger King story couldn't get any stranger, old Carole Baskin has reared her head again, taking a swipe at Joe Exotic which has, unbelievably, paid off. Baskin is now reportedly the proud owner of the Oklahoma zoo that formerly belonged to her long-time rival and fellow big-cat owner, Joseph Allen Maldonado-Passage.
You'll also like:
Nicolas Cage to Play Joe Exotic in Scripted Tiger King Series
A New Tiger King Series is Coming and it's Already Cast its Carole Baskin
7 Best Joe Exotic Tiger King Music Videos Ranked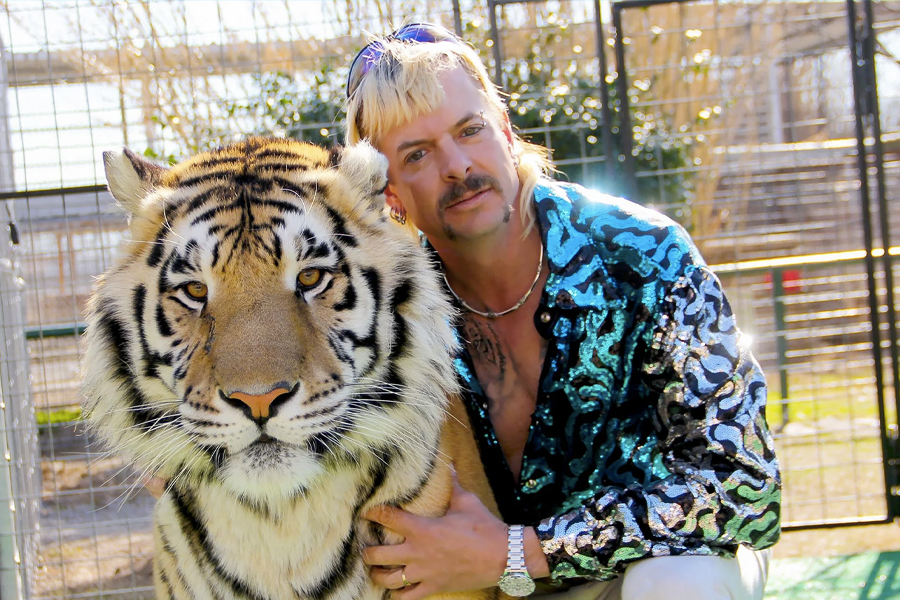 CNN is reporting that on Monday, a judge ruled in favour of Baskin's Big Cat Rescue Corporation in a lawsuit against the Greater Wynnewood Development Group, LLC; an organisation that was once owned by Exotic. The ruling comes in lieu of almost USD$1 million, dating back to 2013 for that trademark infringement we all got a laugh out of in the Netflix doco.
Baskin's Big Cat Rescue also managed to prove that Exotic fraudulently transferred the zoo to his mother, Shirley M. Schreibvogel in 2011, in an attempt to keep creditors at bay. "Schreibvogel later admitted under oath that the zoo land was transferred to her by Joe Maldonado to remove it from the reach of creditors, including BCR, should BCR win its Florida lawsuit," the complaint said.
The order gives Baskin total control of around 16 acres of land in Garvin County, which just happens to house an animal park with an assortment of exotic animals and wildlife. That means, for anyone who watched the show, our favourite durag-sporting, Affliction clothing-wearing villain, Jeff Lowe has precisely 120 days to vacate the premise, including all of the animals currently living there.
The latest ruling is another big hit for Exotic, who is currently serving a 22-year prison sentence for attempting to hire a hitman to take out Baskin, following years of bickering and legal disputes. The former zoo-owner was also found guilty of violating the Lacey Act for falsifying wildlife records, as well as violating the Endangered Species Act. With his zoo gone and his greatest nemesis taking the reins, 2020 is looking like a hard year for Joe Exotic.
For Baskin, on the other hand, things are going from good to great. A new zoo and 16 acres worth of land is a pretty sweet payout. Just think of all the dead husbands you could bury out there.
You'll also like:
Nicolas Cage to Play Joe Exotic in Scripted Tiger King Series
A New Tiger King Series is Coming and it's Already Cast its Carole Baskin
7 Best Joe Exotic Tiger King Music Videos Ranked