Daniel Craig's Emotional Farewell to 007
"I've loved every scene." That's the final message iconic British actor Daniel Craig left the cast and crew of No Time to Die, the final instalment in his 15-year run as 007. In a new Apple TV documentary entitled Being James Bond, Craig reflected on a lifetime of memories fuelled by the superspy character. And there wasn't a dry eye in the house.
You'll also like:
Land Rover Unveils 'No Time to Die' Bespoke Defender V8 Bond Edition
Final Trailer Confirms 'No Time to Die' is Hollywood's Best Kept Secret
Danner's 'No Time to Die' Tanicus Tactical Boots Hit the Slopes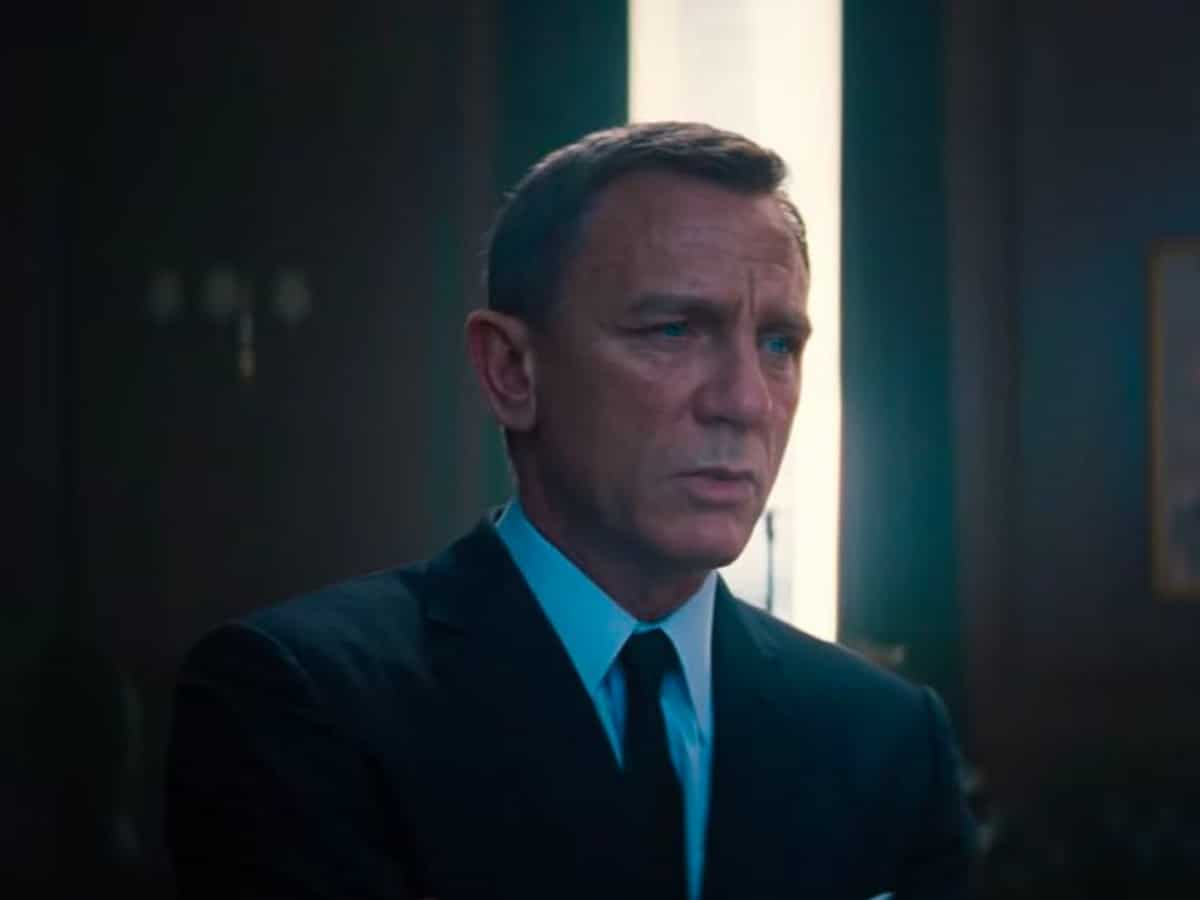 From his contentious arrival that left many Bond fans fearing the worst to his triumphant turn as 007 in Casino Royale and the subsequent Quantum of Solace, Skyfall, Spectre and upcoming No Time to Die, Craig has left an indelible mark on the action genre. Taking a far more aggressive and brutal approach to the suave superspy, Craig's 007 was an embattled, beat-down journeyman and No Time to Die marked his final bout.
In Being James Bond, the documentary takes viewers to Craig's final scene in the long-awaited film, which ends with Bond running down an alley out of frame. But it's not the glimpses and teasers that have got fans talking, it's the touching speech Craig gives after wrapping a late-night shoot. In trademark Bond style, Craig left no room for conjecture.
"A lot of people here worked on five pictures with me, and I know there's a lot of things said about what I think about these films…But I've loved every single second of these movies, and especially this one because I've got up every morning and I've had the chance to work with you guys. And that has been one of the greatest honours of my life," he said while holding back tears.
It's been a long journey for the arthouse actor turned mega-star. Craig was plucked from relative obscurity to replace Pierce Brosnan back in 2005 and his appointment wasn't exactly met with cheers. The actor revealed in Being James Bond that the initial backlash from his casting put serious strain on his psyche.
"My personal life was affected by being that famous all of a sudden. I used to lock myself in and close the curtains, I was in cloud cuckoo land. I was physically and mentally under siege," he said. "I didn't like the newfound level of fame. It was Hugh Jackman who helped me to come to terms with it and appreciate it."
In fact, Craig would go on to reveal that he initially did not want the role at all. Where the previous 007 actors had built up a portfolio of suave and charming action roles, he didn't believe his arthouse background held him in the same esteem. But alas, it was the script that reignited his flame. The rest, as they say, was history.
"As far as I was concerned I was already more ­successful than I would ever be as an actor — I did not have a cool persona," he said. "Pierce had done Remington Steele, Roger Moore had done The Saint — they had done these parts where ­people had gone, "That's James Bond". I had done weird arty movies. It was a harder sell. And I didn't really want to do it, because I thought I wouldn't know what to do with it. I was going to get the script, read it, and say, "Thanks but no". But little did I know, it was Casino Royale. The story was solid, the script was solid."
Being James Bond is free to rent on the Apple TV app through October 7, while No Time to Die is set to release in Australian cinema is on November 11. A franchise-first, the new release includes 40 minutes of footage shot with Imax's 15/70mm film cameras, while also making history as the first to be released in 3D and RealD formats.
You'll also like:
Land Rover Unveils 'No Time to Die' Bespoke Defender V8 Bond Edition
Final Trailer Confirms 'No Time to Die' is Hollywood's Best Kept Secret
Danner's 'No Time to Die' Tanicus Tactical Boots Hit the Slopes