Dave Chappelle Drops George Floyd-Inspired Special '8:46'
While many celebrities have taken to social media to speak out regarding the current race issues in America, Dave Chappelle is doing things his own way. The comedy legend has abruptly released a surprise Netflix special entitled 8:46. The title is a reference to the eight minutes and 46 seconds that Minnesota resident George Floyd was held on the ground under former police officer Derek Chauvin's knee, resulting in his death.
You'll also like:
12 Cool Products and Collectables to Celebrate Star Wars Day
Banksy Pays Tribute with Bold New Black Lives Matter Artwork
25 Powerful Black Anthems You Need to Listen to Right Now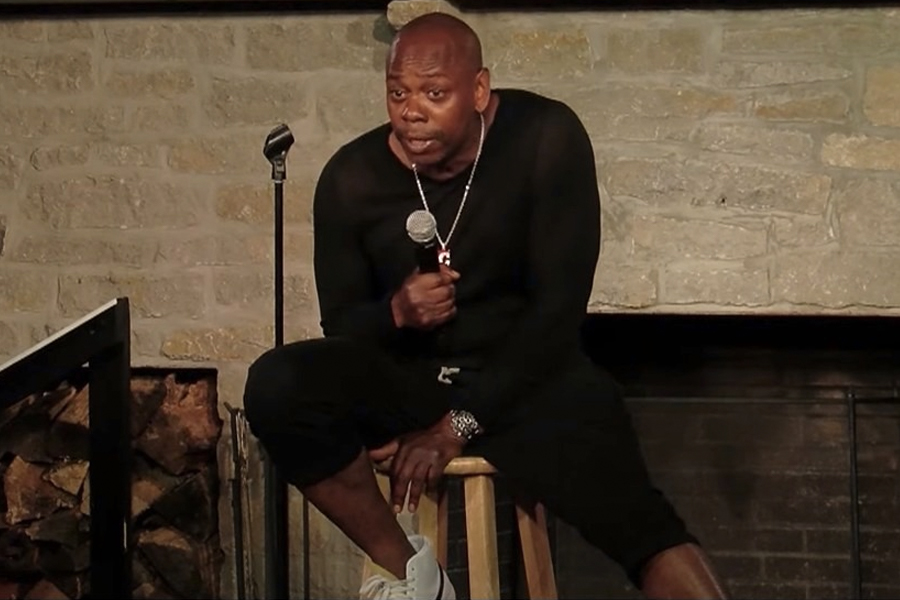 Chappelle's new routine was filmed on June 6 at Yellow Springs, Ohio at a socially distanced event. The crowd wore face masks, the seats were spaced accordingly and temperature checks were mandatory as fans piled in to see the comedy mastermind perform. But instead of the usual rapid-fire routine we've come to expect from Dave Chappelle, the audience got a stark reminder of the real issue at hand.
"When I watched that tape, I understood this man knew he was going to die," Chappelle told the audience. "People watched it. People filmed it. And for some reason that I still don't understand, all these fucking police had their hands in their pockets. Who are you talking to? What are you signifying? That you can kneel on a man's neck for eight minutes and 46 seconds and feel like you wouldn't get the wrath of God? That is what is happening right now. It's not for a single cop. It's for all of it. Fuck all of it. I don't mean to get heavy, but we gotta say something."
"I can't get that number out of my head because it was my time of birth on my birth certificate," Chappelle added. "I was born at 8:46 in the morning and they killed in eight minutes and 46 seconds."
The comedian goes in on a number of topics including the systemic racial undertones that are weaved through the American media. But despite the seeming despair, Chappelle remains hopeful, acknowledging those brave enough to protest. "I'm very proud of you," he said. "You kids are excellent drivers. I'm comfortable in the back seat of the car. So, carry on young ones."
8:46 has been uploaded in its entirety to the Netflix is a Joke YouTube channel. You can watch it below.
You'll also like:
Amazon Prime Reveals First-Look Trailer and Release Date for 'The Boys' Third Season
Banksy Pays Tribute with Bold New Black Lives Matter Artwork
25 Powerful Black Anthems You Need to Listen to Right Now