Sir David Attenborough Wants Melbourne Residents to Help Film Planet Earth III
If there is one saving grace of the past few months locked indoors, it's been the realisation of just how beautiful the country is. As Aussies stare out their windows in hopes of one day being reacquainted with the outside world, one iconic Brit is working to shine a light on the world around us, but he needs our help.
You'll also like:
What are Google 3D Animals? 
The First Trailer for Nicolas Cage's 'Wildest Movie Ever' Does Not Disappoint
Paramount Plus Australia Guide: Price, Content, Launch
In efforts to get Planet Earth III up and running, Sir David Attenborough is headed Down Under to document Australia's stunning population of Tawny Frogmouths. However, BBC producer Fredi Devas told the ABC that Sir Attenborough will require help from residents in Melbourne for his Australian production. Apparently, the world-renowned nature documentarian is looking to get into homes where the Tawny Frogmouths reside.
"We've got a film crew coming to Melbourne in November this year because we're so keen to film these Tawny Frogmouths. They're just such extraordinary birds," Devas said. "They're so charismatic, and so little globally has been seen about them, so we want to film the adults because their camouflage during the day is extraordinary. It's part of the reason they're so successful in cities because no one sees them in the day and then at night, when the street lights attract a lot of the insects, they do really well hunting there."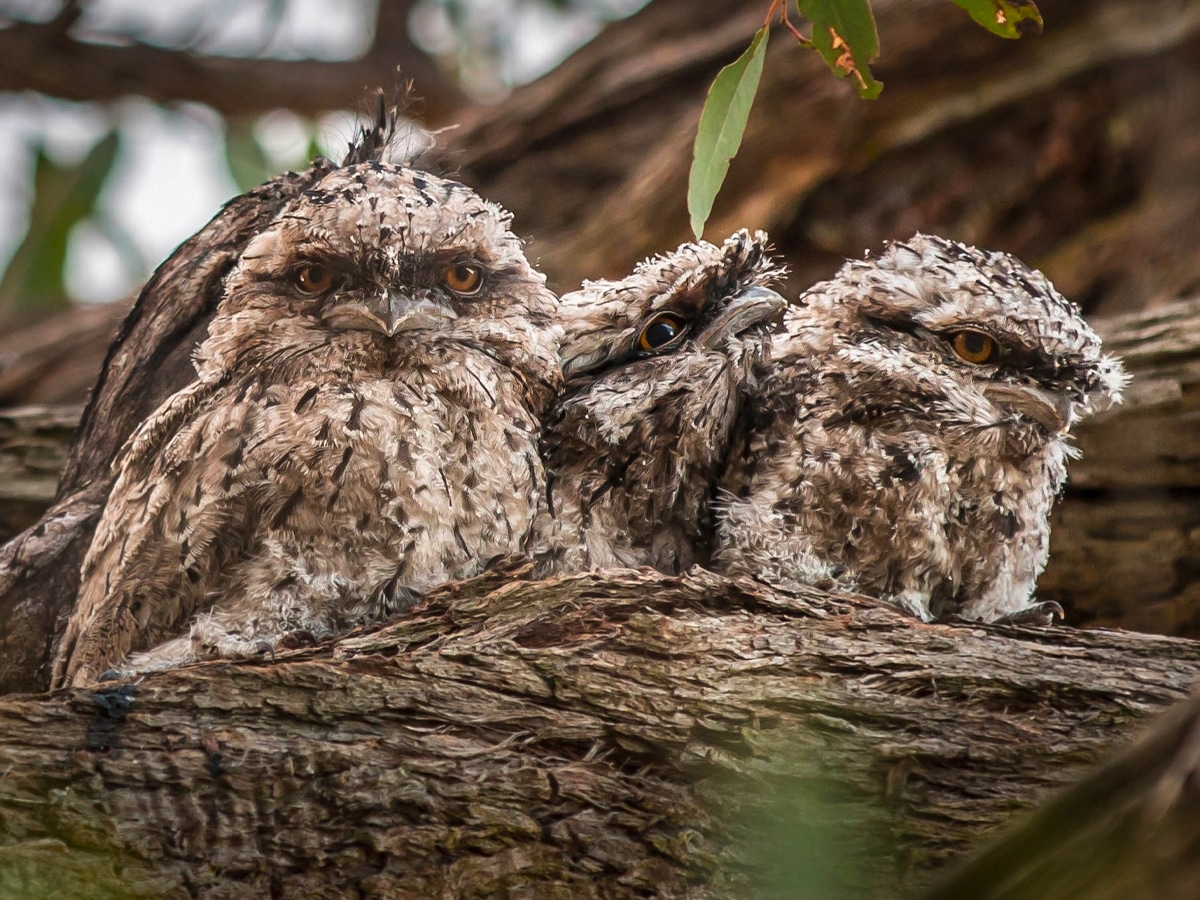 Part of the call for Melbourne residents involves helping film crews to actually identify the birds. As Ferdi rightly points out, the owls have an acute ability to blend in to their surroundings, making the task of documenting them on film, all the more difficult. In Melbourne specifically, the Tawny Frogmouth population is one of the most developed and culturally ingrained.
The unusual owls are unique animals. While owls use their powerful talons and claws, frogmouths eat up their prey insects, worms, snails, small animals, reptiles, frogs and even birds by catching them in their big, wide beaks. According to Sir Attenborough and Devas, it should make for interesting viewing.
"You've got a fantastic Tawny Frogmouth population in Melbourne and it's an incredible story, what happens in Melbourne. You've also got some fantastic scientists who have looked at these birds for many years, who we are collaborating with," Devas said. "It's about spreading the net out to find out if people know about Tawny Frogmouths nests in their garden and if those same people are the kind of people that might be okay with a BBC film crew coming into their gardens and filming those Tawny Frogmouths."
People who are eager to be a part of the new Planet Earth III filming can apply should email [email protected]
You'll also like:
What are Google 3D Animals? 
The First Trailer for Nicolas Cage's 'Wildest Movie Ever' Does Not Disappoint
Paramount Plus Australia Guide: Price, Content, Launch