Dwayne Johnson is Rebooting 'The Scorpion King' in All its Ridiculous Glory
It's official, Dwayne 'the Rock' Johnson and his buddy Dany Garcia over at Seven Bucks Production have announced their interest in reviving the Scorpion King franchise. With the help of Straight Outta Compton writer Jonathan Herman and Universal Pictures, finally, the Scorpion King has come back to the silver screen!
You'll Also Like:
The Rock Just Released His Own Under Armour Sportsmask
Dwayne 'The Rock' Johnson Just Bought His Own Football League
Jason Statham and The Rock Can't Lose a Fight in their Movie Contracts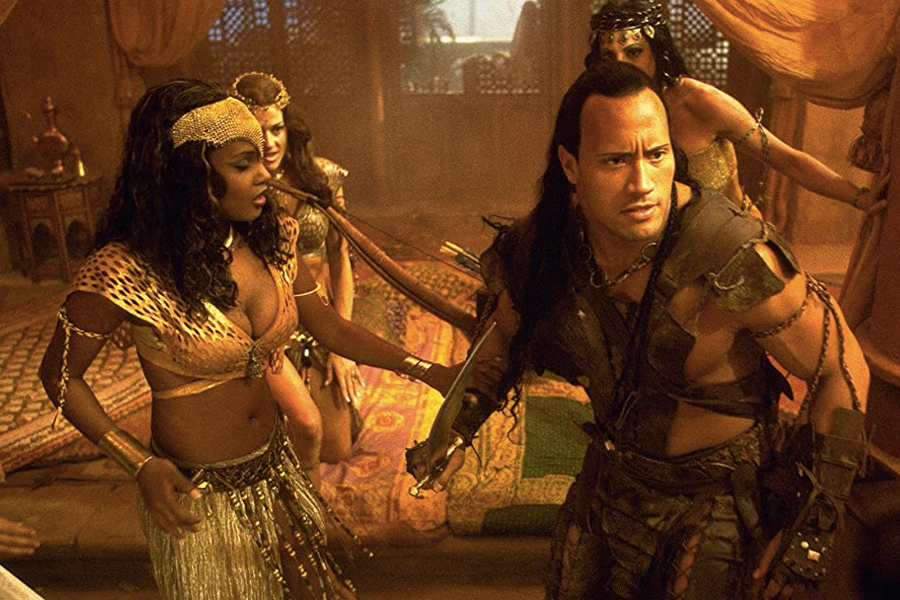 Back when he was the People's Champion, the Great One, the Brahama Bull, and the Most Electrifying Man in all of Sports Entertainment, Dwayne' The Rock' Johnson was only just breaking into Hollywood when he took on the role of the Scorpion King. First appearing in the 2001 action-adventure sequel The Mummy Returns, The Rock would return as the titular character just one year later. However, the film would be set 5,000 years before the Brendan Fraser-led films. Despite reasonable box office success, Dwayne would step away from the series for its direct to video sequels.
With two years passing since 2018's The Scorpion King: Book of Souls, it appears Dwayne Johnson is attempting a reboot of the series with Straight Outta Compton writer Jonathan Herman. According to reports from Deadline, the reboot will be a contemporary take set in modern times.
Reflecting on his first-ever role "on the silver screen," Johnson said he was "honoured and excited to reimagine and deliver this cool mythology to a whole new generation." Acknowledging just how fortunate he was to star in The Scorpion King, Dwayne said he is "thrilled that we at Seven Bucks Productions can help create those same opportunities for other hard working actors today. I believe Jonathan Herman will put in the hard work to deliver a fantastic script for our global audience."
"The original Scorpion King was a crucial catalyst helping to catapult us into the world of film," said Dany Garcia. "To be able to now produce the next iteration as part of our Seven Bucks Productions slate is a special, full-circle moment, a testament to what we have been fortunate enough to build for our audience and ultimately a humble reminder of the timeless value of authentic storytelling."
While details are slim on plot lines and characters, word on the street is Dwyane isn't returning as the lead character due to his already busy filming schedule. Booked out until 2022, it's anyone's guess whether or not Mathayus will return as The Scorpion King.
Oh, and be sure to check out the original Scorpion King trailer for some epic movie guy voice-over and an editing style not often seen in movie trailers these days.
You'll Also Like:
The Rock Just Released His Own Under Armour Sportsmask
Dwayne 'The Rock' Johnson Just Bought His Own Football League
Jason Statham and The Rock Can't Lose a Fight in their Movie Contracts