Eddie Murphy Confirms the Infamous 'Prince Basketball Game' Story is True
How many of you believed the late, great Charlie Murphy when he recounted the insanely infamous 'Prince Basketball Game' Story on Chappelle's Show all those years ago? Told as part of the hilarious segment True Hollywood Stories, Charlie's brother and teammate Eddie Murphy may have just confirmed the validity of that fateful game in '85.

You'll Also Like:
A Mike Tyson Limited-Series is Coming to Hulu, and Iron Mike is Pissed About It
A 'Workaholics' Movie is Coming to Paramount+
True Detective Season 4 is Set to Continue Without Series Creator
Far more surprising than the 2021 Golden Globes, Eddie Murphy has confirmed the infamous 'Prince Basketball Game' story is, in fact, true. As the tallish tale goes, the two brothers were in the club in 1985 during "all that androgenous sh*t." Dancing away with their Jheri curls, "shaking it up," they soon noticed the arrival of Prince. It was around the time of his hit song Purple Rain so according to Charlie, "Prince was the sh*t."
Rocking a "zorro like outfit with the ruffles down the front," Charlie described him as looking like a "figure-skater." After speaking with Charlie's brother Eddie, Prince requested them both to assemble their crew and join Prince at his home to "listen to some music." What followed was not a night of pop music and pumping records but instead an ass-whooping on the basketball court.
Announcing his boredom just moments into the party, Prince suggested a game of pick-up basketball, a challenge Charlie and Eddie both found utterly hilarious, but a mistake they would soon pay for. "How about you and your friends against me and the revolution," Prince said. Creative liberties aside, Eddie Murphy confirmed on The Tonight Show that the story his older brother retold was "totally and absolutely accurate."
"(They) had on club clothes and Prince had on that outfit that was in the 'Kiss' video, where he had the little short shirt and the leather jacket with the buttons. He had that outfit on and a little gold chain around his waist," Murphy said. "Prince and some dude named Micki Free that used to hang out. They used to all wear that kind of Prince's clothes so my brother was like, 'Alright it's going to be shirts against blouses.' And they teamed up and the blouses won. They beat the f*ck out of us."
So while there weren't many of us who doubted the great Prince's on-court ability, it's nice to have confirmation. In ya face, Charlie Murphy.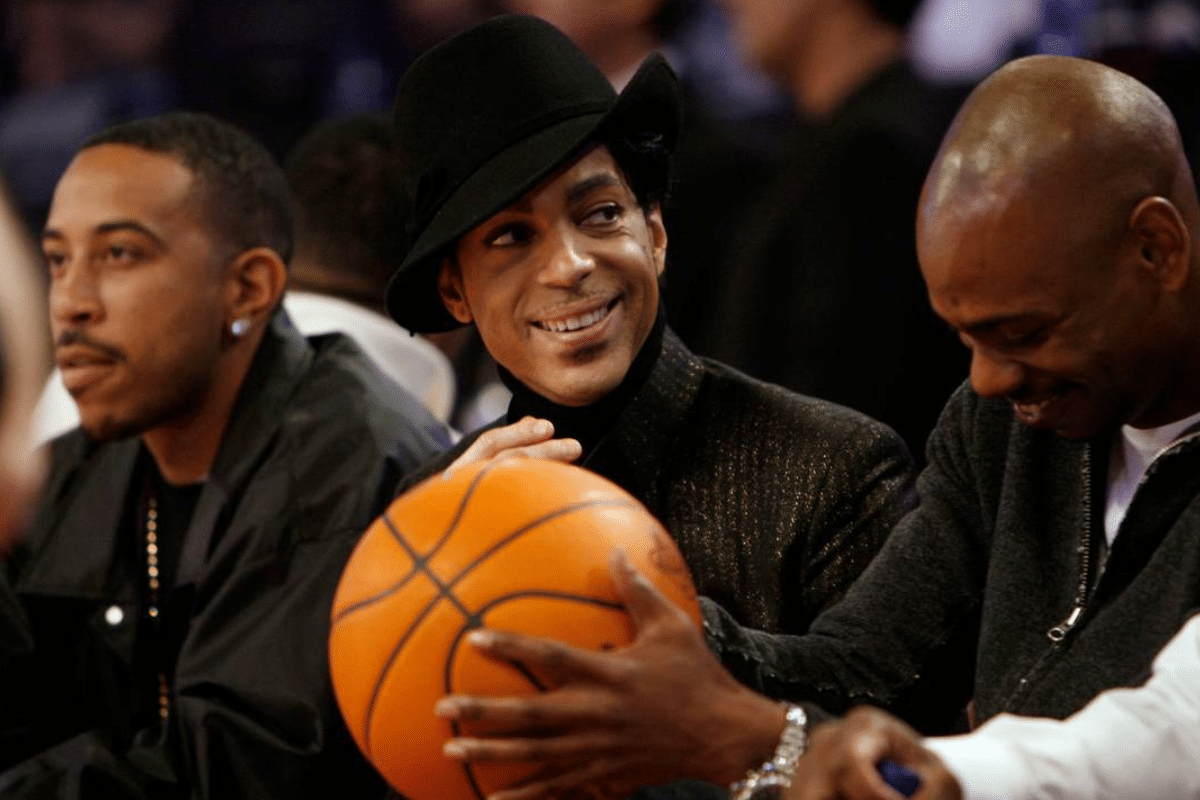 You'll Also Like:
A Mike Tyson Limited-Series is Coming to Hulu, and Iron Mike is Pissed About It
A 'Workaholics' Movie is Coming to Paramount+
True Detective Season 4 is Set to Continue Without Series Creator