Beau Ryan Chats to Man of Many About What to Watch on Stan
When Summer rolls around each year, Aussie streaming service Stan calls on of the nation's best loved footballers to take the reins for a few months, while the top brass go on holiday.
With the official title of "CSO" (that's Chief Summer Officer, for those of you playing at home), Beau Ryan has spent the best part of his last three summers coordinating the happenings at Stan's head office, keeping the troops in good spirits and makes sure that viewers are getting the most value out of their Stan subscription. He also expertly tarted up for Mardi Gras two weeks ago as "Stream Queen Stanabella", as part of RuPaul's Drag Race, another Stan Exclusive.
As Summer draws to a (still very sunny) close, we caught up with Beau to talk about his new life in TV, his favourite shows on Stan, and his bromance with The Rock.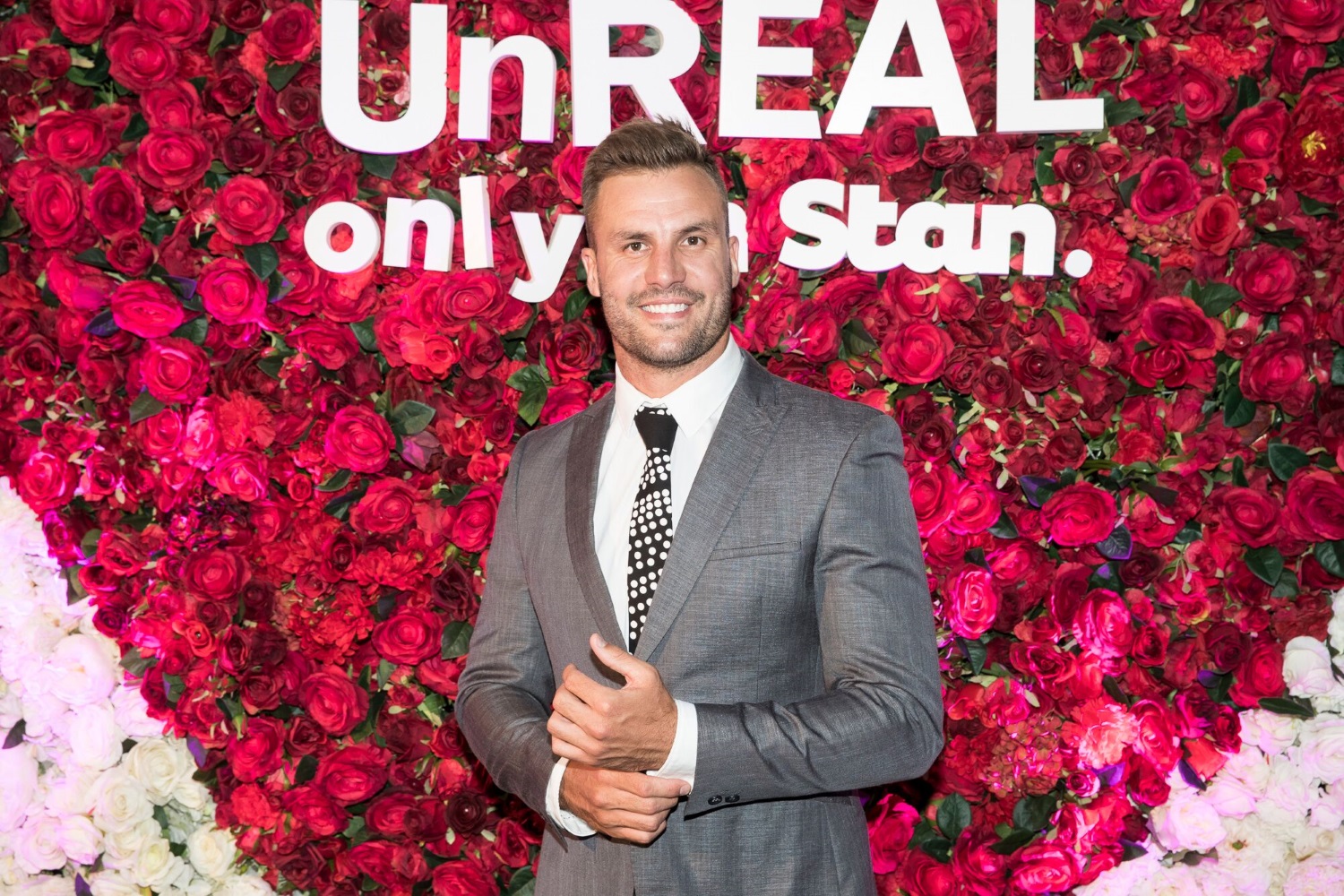 "I've been with the guys since Christmas time, the year before last, doing the same sort of thing, doing some stuff for them over summer", Beau says.
"The boss goes away, and summer is a good time for subscriptions at Stan, it's peak time and he usually goes on holiday early so he lets me run the joint for a bit. He makes me the Chief Summer Officer so I come in with all my new rules.
"My role is to make everyone a bit happier, or be a bit of a joker. I've influenced some little things, with a bit of comedy. I've made everyone wear Stan shirts, so I know who everyone is."
And as for his management style?
"I don't really know everyone's name, so I just call everyone Stan."
Summer is a huge time for the TV world. New shows get released, bored holidaymakers turn to the telly to keep the kids entertained, and hungover revelers binge-watch entire seasons, cuddling their menulog orders. This makes for a busy time at the Stan offices, as they take on more customers and keep the content fresh and exciting for existing subscribers.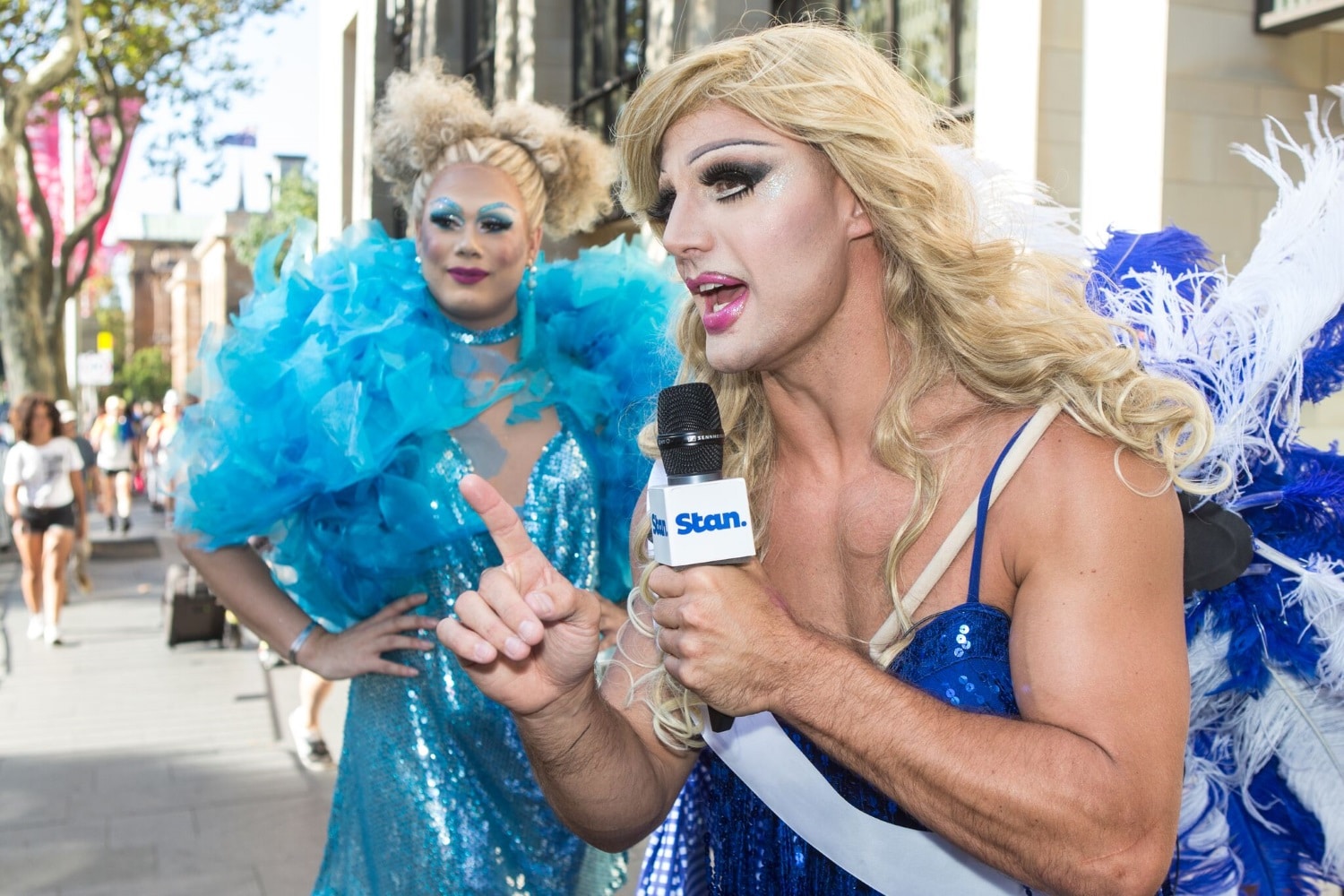 "Obviously some of the biggest shows of the year are coming out in the next month or so, like Billions and Unreal which are our favourite shows in our family. My wife loves Unreal. I love Unreal, but my wife loves it more. I'm a Billions man.
"The next season is launching in March, so that's all exciting. Usually it's all-hands-on-deck while Mike's gone and I pump up a few of the shows, but it's pretty easy when the product's selling itself. It's just about getting people to check out the shows. Once they've checked the shows out, they're pretty much hooked."
Beau's career may have started on the football field, but while other ex-footballers turn to media careers by way of becoming footy commentators, Beau's hobby was always comedy, and making people laugh.
"One of my favourite shows of all time is Seinfeld", he muses.
"And funnily enough we have it on Stan. It's the show about nothing, and I think it's sort of like my life. There's always something happening in my life even though people think it's about nothing.
"I've always got stuff happening around me, which I think is worthy of a story or worthy to retell, and in the big scheme of things I've been fortunate.
"Becoming a commentator's never really jumped out at me, or anything like that. I'm more, you know, I like the light-hearted side of life. I always try to see the bright side of a situation, and I've always tried to, whether it was at school, or when I was playing footy, or on TV, sort of…entertain.
"It's heaps better. Much better. A lot of people go to work or school all day, and they've got massive days, and they come home. My role on The Footy Show is to provide a little bit of light-hearted humour, same as I do at Stan, and I think that's what Stan does."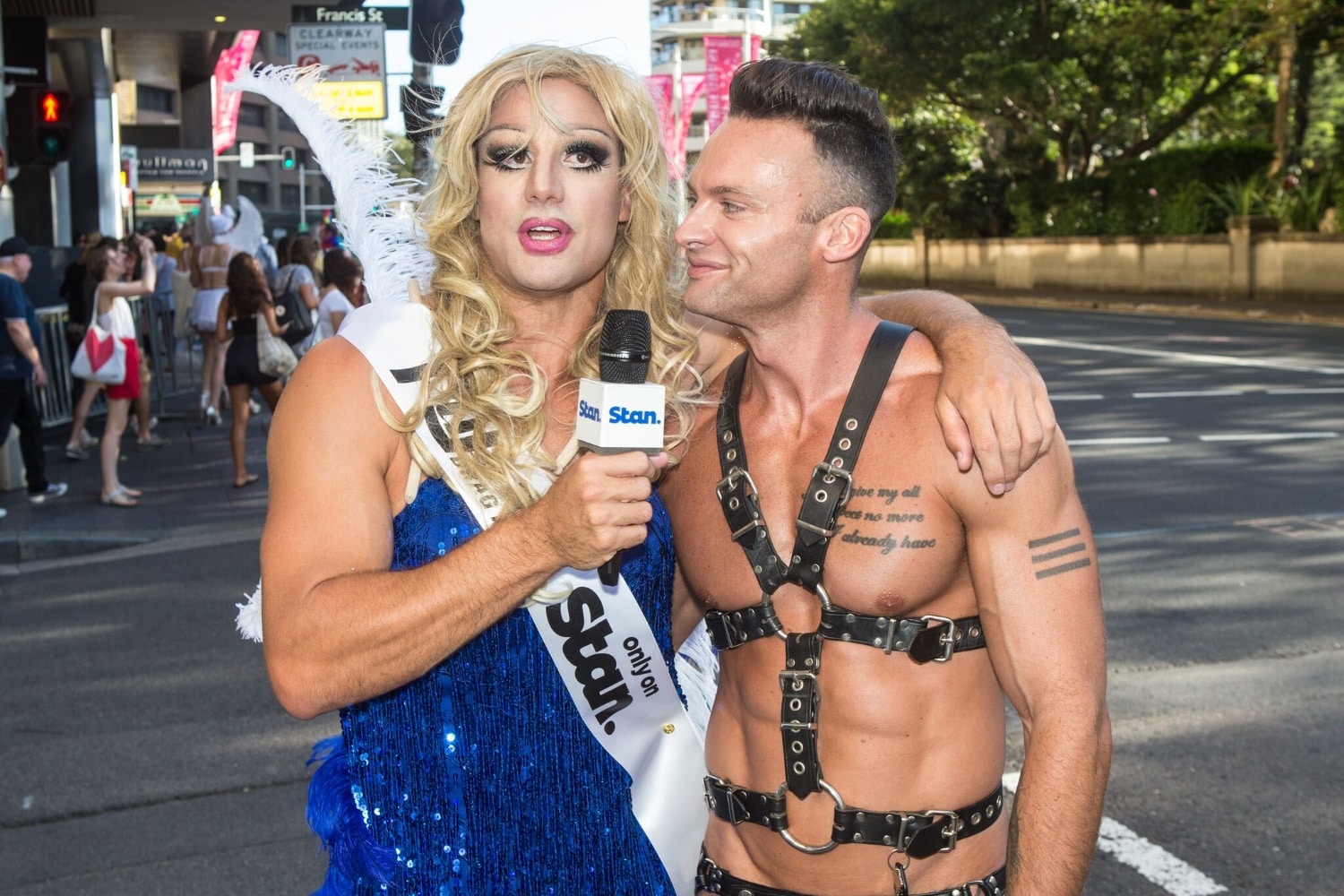 Beau's also quick to remind me about how family friendly Stan's content and format is.
"My daughter's just started school now. Big school, as we say. Kindergarten. She's allowed to watch–I don't know what other households are like, and I don't know if this is good or bad parenting–but we let her watch 15 minutes of Stan in the morning, which is good for us, because we can use it as a bribe.
"She's a whiz with the control, she'll just watch a little bit of something and then binge and then flick channels … She's … Well, she's like me. She's probably … She hasn't got a massive attention span."
And as for the prospect of getting his own TV show through Stan?
"I don't know about that. My dream would be to co-star with Will Ferrell, I mean he's in No Activity, which was, obviously originally from an Australian version which they picked up on his company over there in the states, Funny or Die. They've got a new season of  No Activity at the moment, sort of exclusively based around Will Ferrell.
"If they offered me something like that, you know, to star alongside Will Ferrell, that'll be the kicker–he's the best of the best."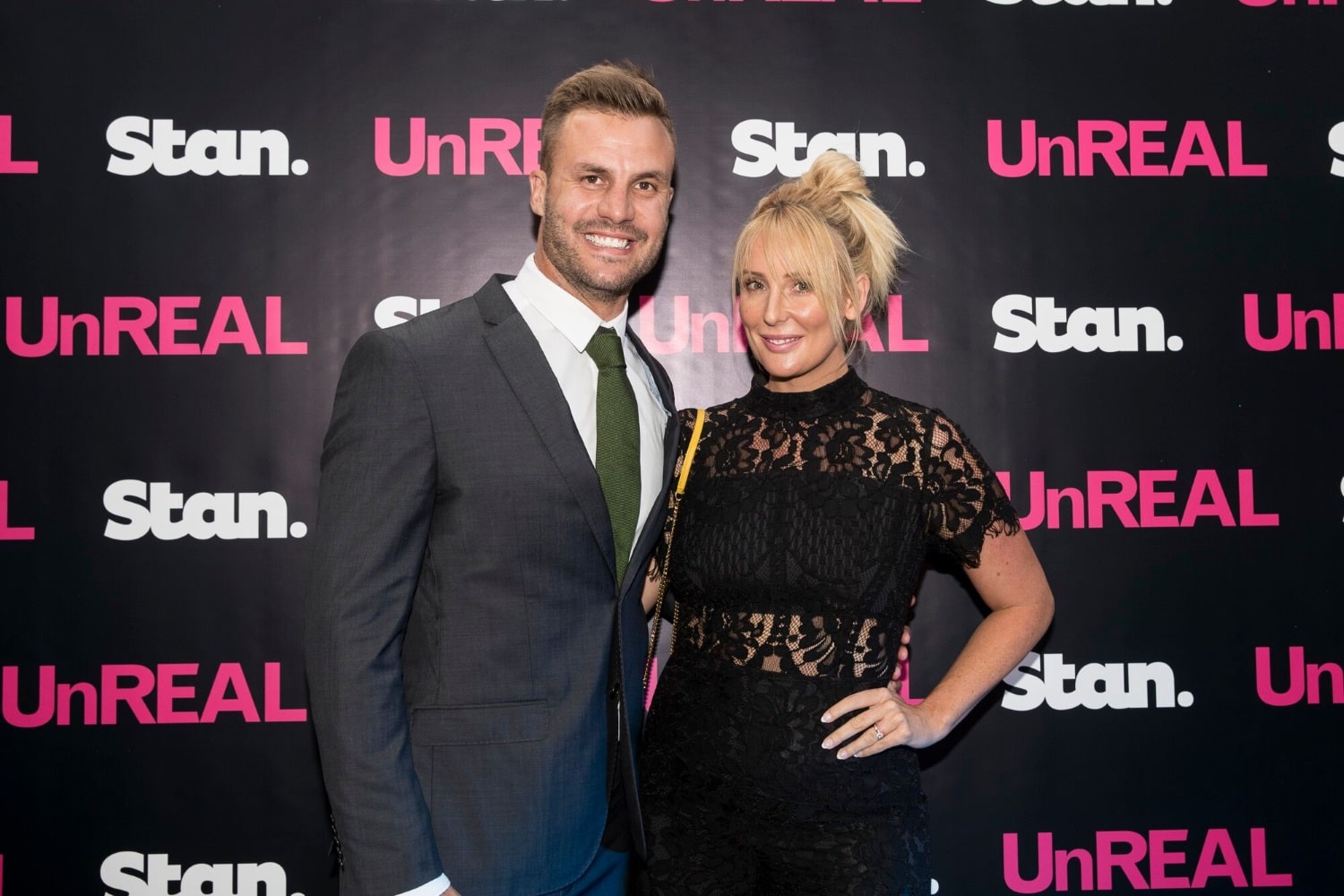 Something fans of Beau will already know is that he's one-half of a blossoming bromance with wrestler-turned-actor-turned-potential-presidential-candidate Dwayne "The Rock" Johnson, whom he met through an interview segment
"I met him about 2013…I think that was the first time I met him. I sort of just turned up to the junket to interview him for the G.I. Joe movie and about five minutes into the interview … I had all of my questions and then I had my own set of questions, which was what I wanted to know about him and then halfway through the interview he said, "Dude, this is boring." I said, "Yeah, I know, I want to ask my real questions." He said "Give me a look." So I showed him, and his words were "Fuck it, let's just go for this."
So, we got into that. Funny enough, we had a good time. Ever since then I've been both invited back by his crew in all different parts of the world for his movies, and we just, we have a good time.
"I don't know what it is about him, I think it's because I did tell him, the first time I met him, that I was half-samoan, which I'm not. But I'm going along with it … No one's really broken it to him that I'm not … So I'm just playing that card until he works out that I'm not Samoan.
"But yeah, for some reason he enjoys our company and gives us a lot of access, so it's wonderful."
Ryan's effervescent charm doesn't stop at federation-era WWE megastars, he's chocked up more than a few A-listers who'd hi-5 him on the street. Another such name is Kevin Hart, Johnson's on-screen sparring partner and real-life good mate.
"I've met him a couple of times with The Rock's movies and then another time with Get Hard. I think the beauty of Kevin Hart and even The Rock and Will Ferrell, these guys are all comedians. You sort of go into an interview with these guys and you're a bit more relaxed because you don't really need to have much preparation, to be honest.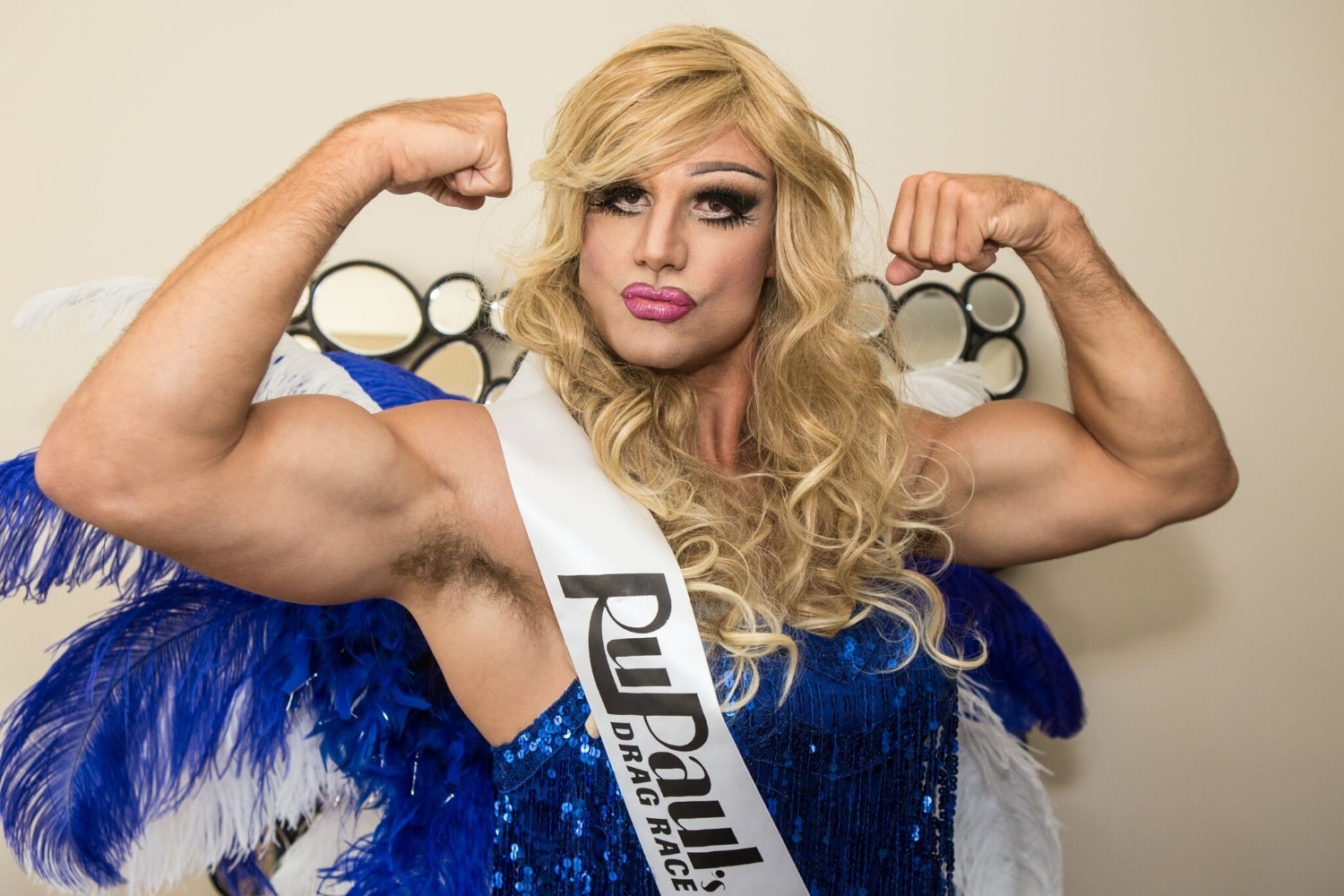 "I usually spin the interview one way or another and–you know–I love hanging out with those two… To see The Rock and Kevin Hart sitting next to each other is something that you've got to see to believe, it's really hard to explain.
"Kevin Hart is pretty much the same size as one of arms. It's good to have them together in the same room. They've got a love/hate relationship, they're into each other the entire interview. And usually, most of the time, I'm just sort of a vehicle for that, I just sort of … I'm a mediator between them."
And as for his music career?
"I'm waiting to hear back from Justin Bieber" he quickly jests. "I reached out to him about two years ago and he said, "Yeah man, we'll do a song together." I don't know if he was joking he sort of said, "Yeah, yeah we're gonna do it." I sort of took that as he would, and I've been telling everyone we're doing a song. He hasn't really got back to me, to be honest I'm not really sure what's going on, maybe he changed his mind, but I'd say I'd either collaborate with him, or maybe even Ricky Martin.
"He floats between LA and Bronte, he is more accessible, but I'm still keeping a bit of faith for Bieber."
With all this on the go, it's hard to believe that Beau Ryan finds the time to fill his role at Stan, and with summer drawing to an end, he now gets to hang up his CSO hat for a few more months until it rolls around again next year, when he's likely to return to the role.
"I've been with them for a couple years, and to see how much it's grown–it's unbelievable just to be a part of it."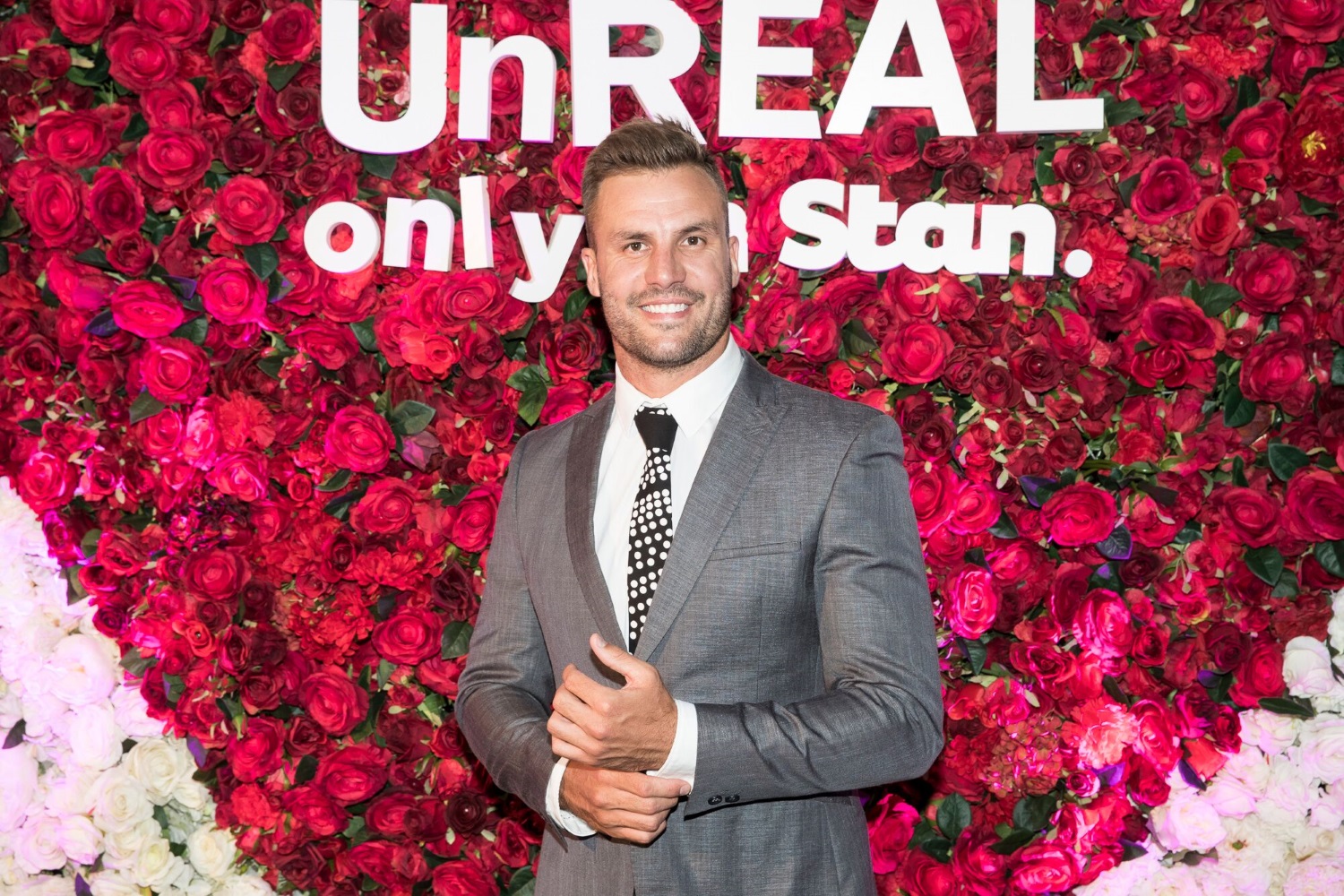 Have you subscribed to Man of Many? You can also follow us on Facebook, Twitter, and Instagram.