Former 007 Wants Margot Robbie to Play Bond
When No Time To Die finally gets released, it will mark the end of an era. The final film in the James Bond franchise to feature Daniel Craig, the 25th instalment is one of the most hyped releases in recent memory. But equal to the anticipation of its unveiling is what comes next, or more importantly, who. Bond fans have been speculating for months over who will take over the iconic 007 role, with Tom Hardy, Idris Elba and Cillian Murphy the apparent front-runners. However, in an interview with The Sun, former Bond leading man George Lazenby has thrown a spanner in the works, calling for Margot Robbie to take up the coveted position.
You'll also like:
James Bond's $135 Casino Royale Polo Shirt
Live Like Bond with Hotel Metropole's $19,000 Per Night GoldenEye Experience
Watch the Full Trailer For James Bond 'No Time to Die'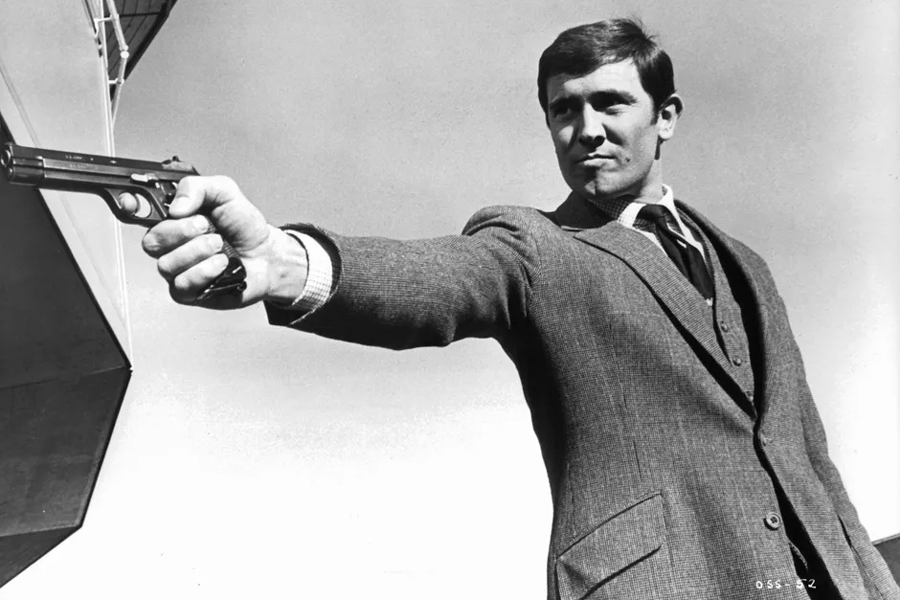 Australian-born Lazenby, now 80 was the second actor to play Bond on the silver screen, starring in the 1969 hit, On Her Majesty's Secret Service. "I would rather see a woman on screen than a man, so it might be a good idea having a woman play James Bond…Jane Bond. I think it's a good idea. I mean, why not?" he told The Sun. It's an interesting point, but a one contentious one nonetheless. As for the Margot Robbie call, Lazenby says she's got the right attitude to make it work.
"There's an Australian actress who's over here that I was just listening to on the television today, Margot Robbie," he said in the interview. "She would be good. She's ballsy. She comes across like she's very confident, if you can pull that off, people will believe you."
Aside from Robbie, Lazenby also said Bond producer Barbara Broccoli could turn to mixed martial arts to find a female 007. "Some UFC (Ultimate Fighting Championship) fighters are women. They're capable. I wouldn't like to meet one in a dark alley."
It's a stark contrast from the comments Lazenby made back in 2018, when he noted a female Bond "wouldn't work. If you hit a woman, you get arrested". That's entirely true, but you have to remember, the people who hit James Bond usually aren't the good guys. Fans will have to wait to find out who will play Bond beyond 2020, just like they'll have to wait until November for No Time to Die to hit cinemas.
You'll also like:
James Bond's $135 Casino Royale Polo Shirt
Live Like Bond with Hotel Metropole's $19,000 Per Night GoldenEye Experience
Watch the Full Trailer For James Bond 'No Time to Die'