Goodfellas Should Have Been a '90s Sitcom
Goodfellas is one of the best mafia movies ever made, but maybe they missed the mark on how the story was told. Perhaps instead of making it a movie, it should have been done as a sitcom in the 1990s. Little White Lies gives a vision of what the movie might have been as a sitcom, adding a laugh track to the funny how scene. Even with the laugh track, however, Joe Pesci is still as frightening as Martin Scorsese directed him to be in the iconic movie.
You'll also like:
Retro Shooter Ion Fury is a Pixelated Tribute to the 1990s
Netflix Australia Scores All 10 Seasons of Friends
The Last Blockbuster in the World is Available to Rent on Airbnb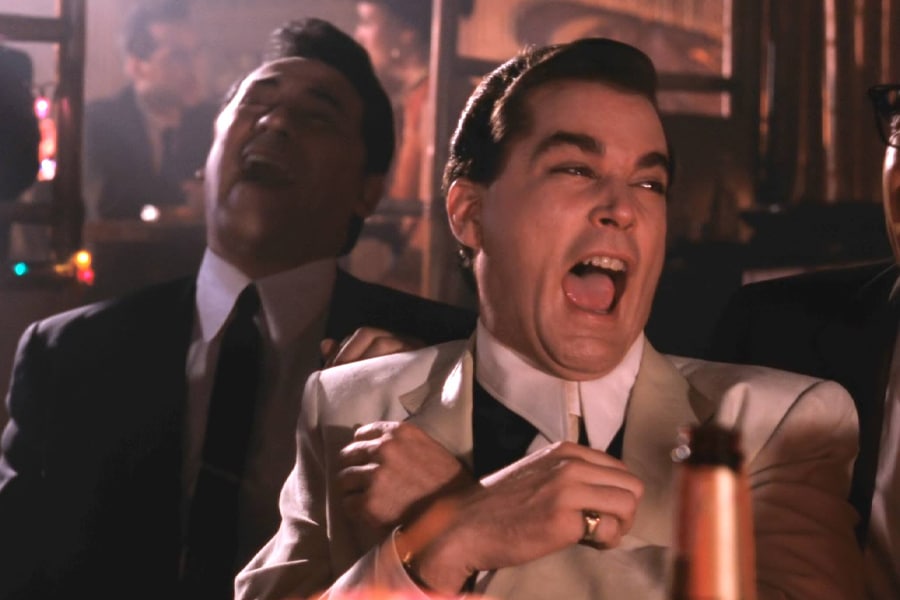 Scorsese directed Ray Liotta, Robert De Niro, Joe Pesci, Lorraine Bracco, and Paul Sorvino in the 1990 crime film. With just that cast alone, the film would make a star-studded version of Friends, which the re-edit uses as a template to portray the film as a sitcom. The original film was adapted from the non-fiction book Wiseguy, which was written by Nicholas Pileggi. (Pileggi also co-wrote the screenplay with Scorsese.) Widely regarded as one of the greatest films ever made, Goodfellas was shot on a budget of USD$25 million dollars, but brought in $46.8 million. It was nominated for six Academy Awards, including Best Picture and Best Director; Pesci claimed the Best Supporting Actor for his work in the film.
Both the book and the film tell the story of Henry Hill, who ends up working for a local caporegime, Paulie Cicero. The story follows Hill as he lives his life of crime. Hooked on cocaine, Hill begins to make a mess of things to the point that his associate, Jimmy Conway, played by De Niro, decides to have him killed. That's when Hill enters the witness protection program and rats out his former boss and friends. It's heavy stuff for a sitcom, but there are undeniably funny scenes in the movie. Imagining it as a sitcom is no doubt preposterous, but it does highlight just how powerful of a film it was—even without the laugh track.
You'll also like:
Retro Shooter Ion Fury is a Pixelated Tribute to the 1990s
Netflix Australia Scores All 10 Seasons of Friends
The Last Blockbuster in the World is Available to Rent on Airbnb