Guillermo del Toro's Pinocchio: Release Date, Trailer
Objectively speaking, Pinocchio is terrifying. Often touted as a fun-filled family adventure, the story of the wooden boy who came to life, only to be subjected to cruel musings, abuse, forced separation and whatever that donkey-ification sh*t was, is truly uncomfortable. Naturally, we could think of no one better to unfurl the horrific true notion of the Carlo Collodi classic than Guillermo del Toro. Famed for his work on Pan's Labyrinth and The Shape of Water, the Academy-Award winning director is now tackling the iconic tale in a no-holds-barred approach. Best of all, Netflix has released the first trailer for the acclaimed filmmaker's stop-motion musical take on Pinocchio, which is slated for release in December 2022.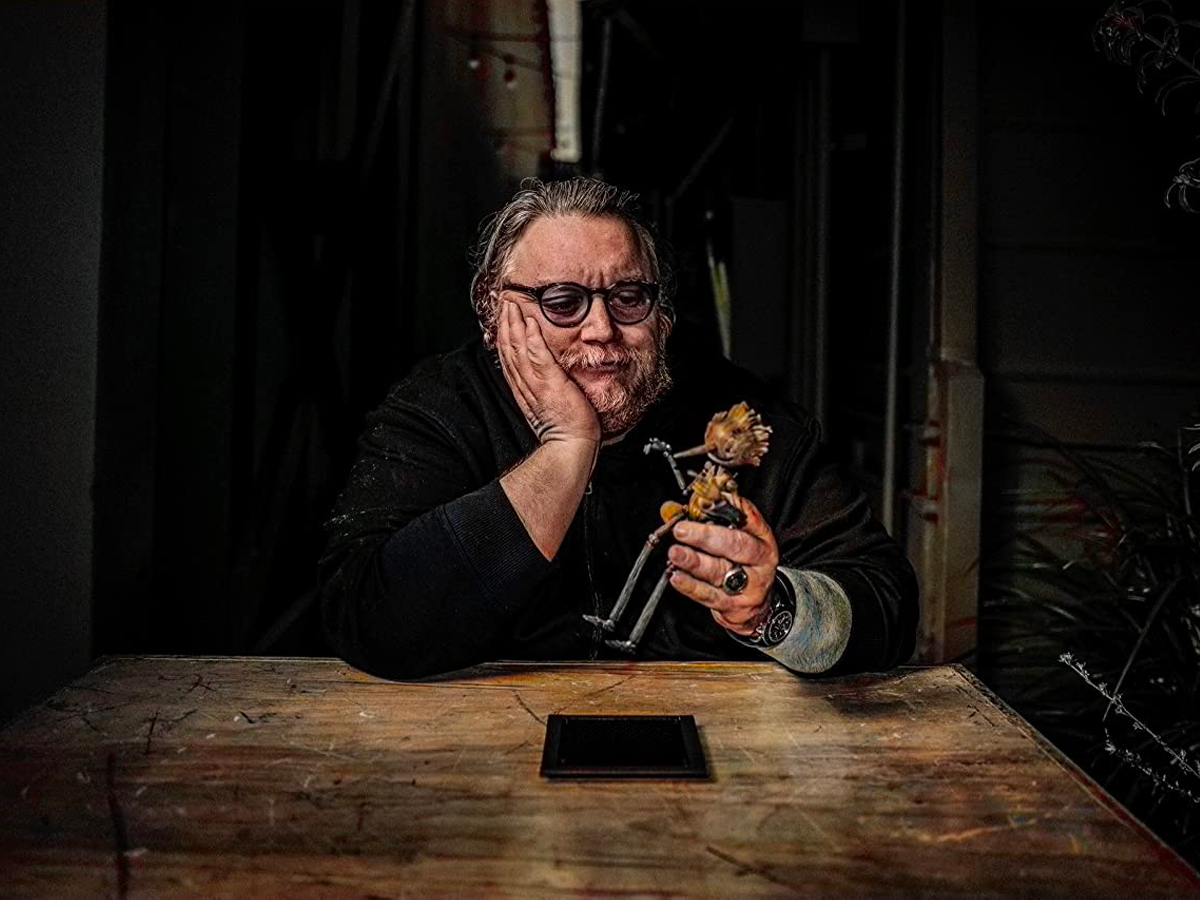 Starring Ewan McGregor in the role of Sebastian J. Cricket, the insect best remembered for living inside the wooden boy's heart, Pinocchio reimagines the story from a new visual perspective. The use of stop-motion only adds to the rigidness of the characters, creating a more bombastic world for del Toro to explore. But it's not just the aesthetic he's playing with.
"I want to tell you a story," Cricket says in the teaser. "It's a story you may think you know, but you don't. Not really."
According to the official synopsis, del Toro "reinvents Carlo Collodi's classic tale of the wooden marionette who is magically brought to life in order to mend the heart of a grieving woodcarver." Taking place during Benito Mussolini's 1930s fascist ruling over Italy, the film has a decidedly darker undertone than we're used to seeing and it makes for interesting viewing.
Newcomer Gregory Mann is set to play the lead role, while the remaining voice cast is something to behold. Christoph Waltz, David Bradley, Cate Blanchett, Tilda Swinton, Finn Wolfhard, John Turturro, Ron Perlman, Tim Blake Nelson and Burn Gorman all make appearances throughout the film, which is directed by del Toro and Mark Gustafso. Based on a script written by del Toro and Patrick McHale, the darker version of the classic children's fairy tale of a wooden puppet that transforms into a real living boy is scarily unsettling. As it was always meant to be.
Guillermo del Toro's stop-motion Pinocchio is set to premiere on Netflix in December 2022. You can watch the first teaser trailer for the new feature above.
You'll also like:
Sweet Jesus, the Leaked First Full Clip from 'The Batman' is Intense
Watch Netflix's Ultra-Violent First 'Vikings: Valhalla' Teaser 
Amazon Finally Lifts the Lid on its Insane 'Lord of the Rings' Series