WATCH: Michael Myers Gets Stabby in New 'Halloween Ends' Trailer
Michael Myers is back one last time in the new trailer for Halloween Ends, the final movie in the Halloween saga, which hits cinemas on October 14 and will definitely, certainly, absolutely end the franchise for good. Sure.
You'll also love:
20 Best Horror TV Shows of All Time
WATCH: Jamie Foxx and Snoop Dogg Ruthlessly Hunt Vampires in 'Day Shift' Trailer
24 Best Horror Movies on Netflix Right Now
Ignoring the fact that Hollywood studios never ever let any of their IP sit unmolested for more than a few years these days – meaning we'll probably get another Halloween reboot in time for October 2025 – at the very least, this is the final instalment in David Gordon Green's reboot/sequel trilogy. The third phase of the franchise's seemingly only purpose was to retcon all other sequels to the 1978 original and brought Jamie Lee Curtis back as Laurie Strode in full-on armed-to-the-teeth paranoid PTSD mode.
Green's new trilogy started promisingly enough with 2018's Halloween – the naming conventions of this franchise are nothing if not muddled – a solid chiller that injected some life back into Myers' corpse. But 2021's Halloween Kills was kind of a stinker, happy to tread water and let the story stall while it waited for this final chapter. Hopefully, Halloween Ends will feel more consequential.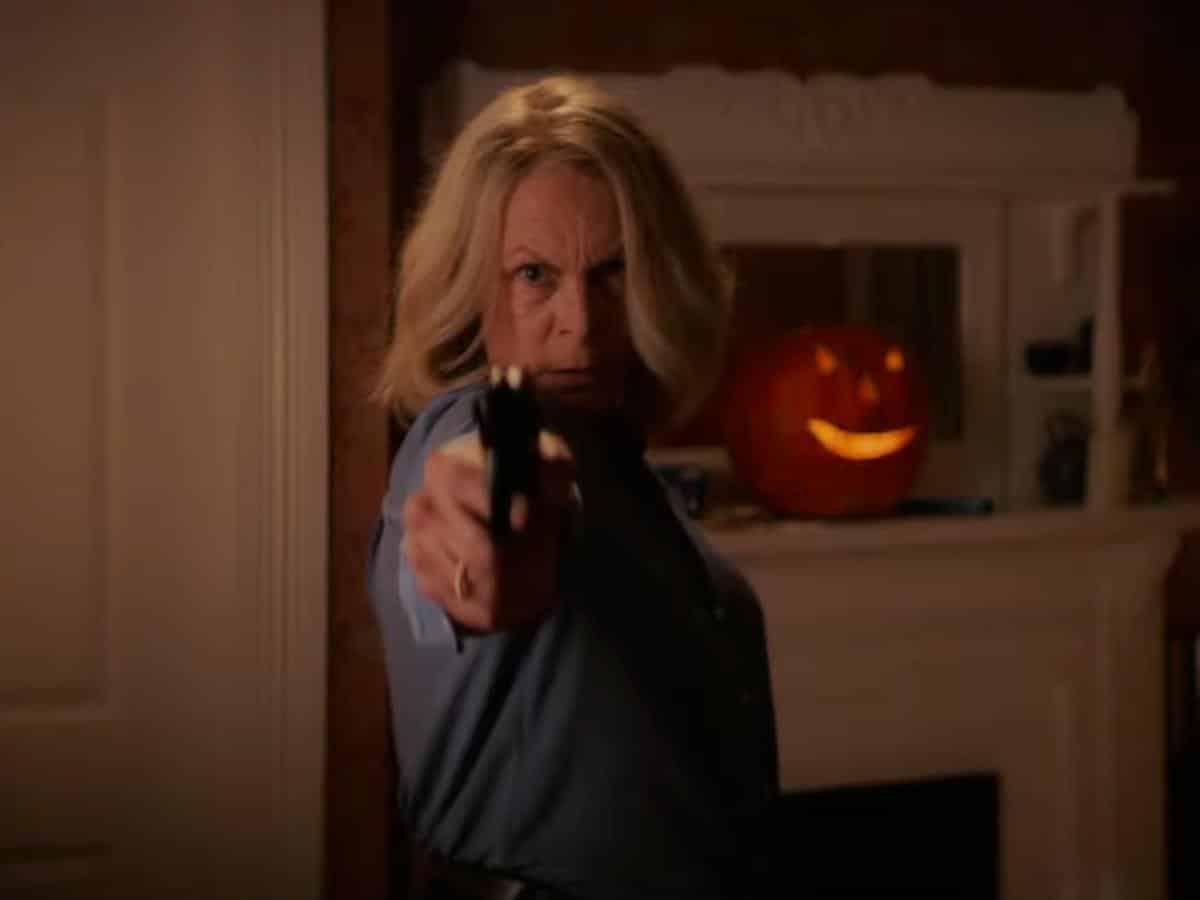 Judging by the trailer, it looks… well, it looks like a Halloween film. If you haven't figured out what to expect from this 44-year-old franchise by now, we don't really know what to tell you. Jamie Lee Curtis returns for what will likely be her final outing as Strode and we're willing to bet that by the film's climax she'll have defeated Myers, killing him with just enough ambiguity to enable him to return for the aforementioned 2025 outing without raising too many eyebrows.
Hopefully director Green is firing on all cylinders at this stage, because after this he's set to direct a sequel to The Exorcist called The Exorcist – there's that bizarre naming convention again – followed by a TV series adaptation of Hellraiser. If it turns out he hasn't found his footing, he'll have some pretty annoyed horror fans to answer to.
Halloween Ends releases on October 14. While we wait, check out the 20 Scariest Horror Movies of All Time According to Science.