Harrison Ford is Returning For Indiana Jones 5
It's official, Indy is back and Harrison Ford will be strapping on the whip and hat for the fifth film in the historic action movie series. Ford returns after a small decade and a half break and a mere 41 years after the original film hit cinemas. Disney has confirmed that its production arm Lucasfilm will be handling the production side of things. On the director's side, James Mangold will be the man behind the scenes, famous for the recent Academy and Oscar award-nominated film Ford v Ferrari.
You'll also like:
11 Best Rides for Adults at Walt Disney World Resort
Buy the World's Largest Disney Jigsaw Puzzle for $999
Disney's Insane New Star Wars Rise of the Resistance Ride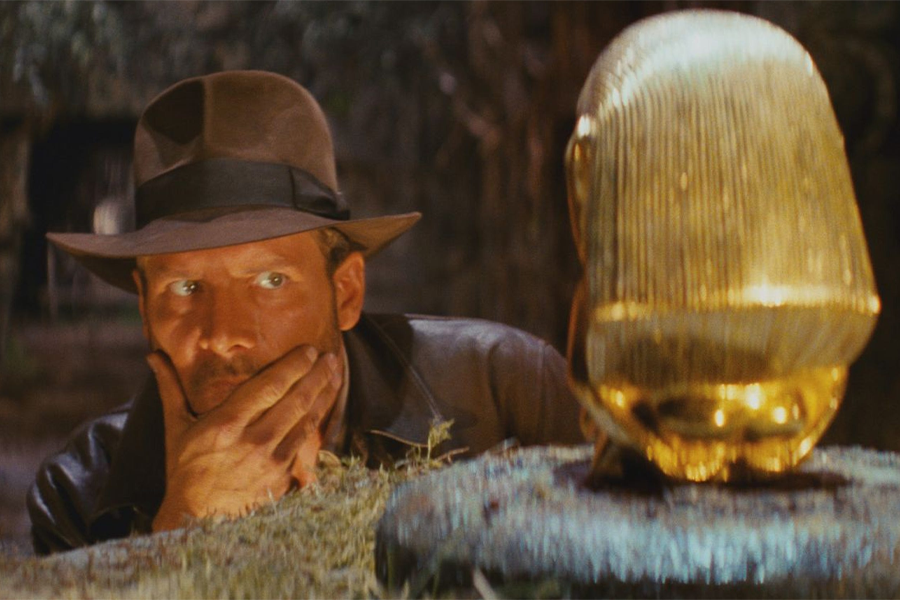 The leather jacket legend is back. Speculation around the fifth instalment of the infamous action series had been raising eyebrows since February. In an interview on the Ellen DeGeneres show, Harrison Ford told Ellen that production on a new Indiana Jones movie would begin this year.
"It's going to be fun. I am excited," he said on the show. "They're great fun to make."
This marks the first Indiana Jones film since the fourth instalment back in 2008 with 'Indiana Jones and the Kingdom of the Crystal Skull'. Even after Ford confirmed the movie back in February, fans were concerned that the global pandemic would cause a lengthy pause and maybe even a cancelling of the movie entirely. Thankfully, we can confirm that Indiana Jones is back and the movie is set to hit the big screen in July 2022.
Lucasfilm is in pre-production on the next installment of Indiana Jones. At the helm is James @Mang0ld, director of Ford v Ferrari, and Indy himself, Harrison Ford, will be back to continue his iconic character's journey. Adventure arrives July 2022.

— Star Wars (@starwars) December 10, 2020
While the wait for the next Indiana Jones instalment might be a lengthy one, 78-year-old Ford won't have much rust to brush off. His recent appearances as Han Solo in Star Wars were outstanding and he wants people to know that he's more than ready to resume his famous archaeological adventurer role. In an interview with CBS, Ford said he feels a sense of responsibility any time he returns to an iconic role.
"I feel obliged to make sure that our efforts are as ambitious as they were when we started," he said.
You'll also like:
11 Best Rides for Adults at Walt Disney World Resort
Buy the World's Largest Disney Jigsaw Puzzle for $999
Disney's Insane New Star Wars Rise of the Resistance Ride