Tom Hardy is Teaming Up with 'The Raid' Director For a Netflix Action Blockbuster
If you've never seen The Raid, then you're in for a treat. The 2011 Indonesian action smash is one of the most heart-racing, blood-pumping films ever made, spawning a high-octane sequel and thrusting director Gareth Evans into the spotlight. Now, the famed filmmaker is teaming up with Hollywood royalty Tom Hardy for a massive Netflix blockbuster.
You'll also like:
Style Guide: How to Dress Like Tom Hardy
21 Most Insane Actor Fitness Transformations in History
50 Best Action Movies Of All Time, Ranked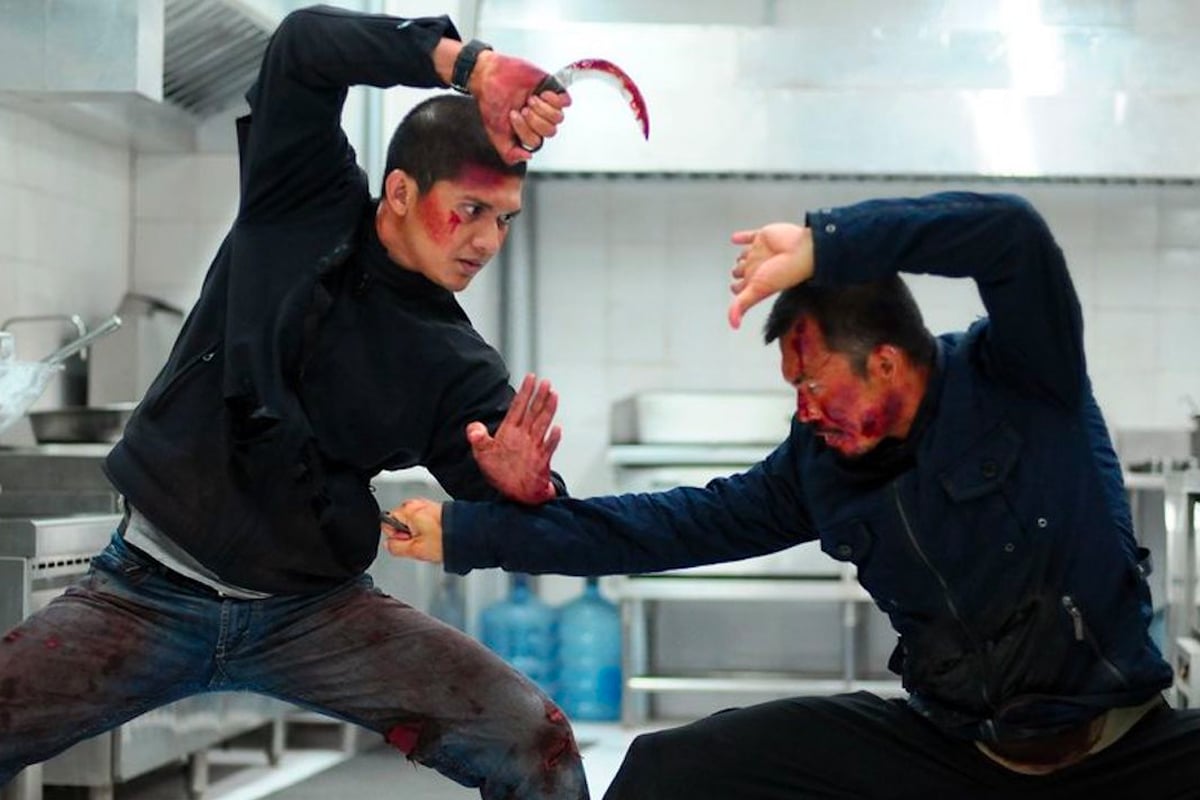 According to EW, Hardy will lead the cast of Havoc, a new action/thriller that promises to deliver some major hits. Hardy will play "a detective rescuing a politician's son while unravelling a web of corruption in his city" after a drug deal goes wrong. Alongside the Venom and Mad Max: Fury Star will be Justified's Timothy Olyphant who joins a growing list of stars set to appear. Forest Whitaker, Justin Cornwell, Jessie Mei Li and Malaysian actress Yeo Yann Yann, Quelin Sepulveda, Luis Guzmán, Sunny Pang, and UFC fighter Michelle Waterson are all listed as cast members, making Havoc a proverbial buffet of acting talent.
Hardy is set to produce the film with Evans, who will write and direct. While his films have yet to fully break into the mainstream, Evan's resume is worthy of merit. His blend of martial arts and action has drawn comparisons to the great Eastern Eye films of old, albeit on a whole new level. With John Wick-style choreography and a penchant for flowing storylines, Havoc could be the film that sees Evans launched into the A-lister circle.
Havoc, and Evans' overall deal, marks a further step by Netflix in its effort to build up a library of original action movies. it follows the enormous success of the Chris Hemsworth-led Extraction, 6 Underground with Ryan Reynolds, The Old Guard starring Charlize Theron and the upcoming Chris Evans/Ryan Gosling action film The Gray Man.
You'll also like:
Style Guide: How to Dress Like Tom Hardy
21 Most Insane Actor Fitness Transformations in History
50 Best Action Movies Of All Time, Ranked