How 'Bodyguard' and 'Line of Duty' Creator Jed Mercurio Crafted the Essential Cop Series
Crooked cops, corruption and counter-intelligence. It sounds like a broadcast of the evening news, but these three elements are the hallmarks that Jed Mercurio has built a career out of. The British writer and showrunner is behind some of the biggest series in television history, including the runaway BBC smash, Bodyguard. Starring Game of Thrones' Richard Madden, the tense drama sees a former war veteran put in charge of protecting a political animal, placing his morals in question. When the tense, political drama hit screens in 2018, it was an instant success, achieving the highest viewing figures for a new BBC drama in the multichannel era. But before there was Bodyguard, there was Line of Duty.
You'll also like:
Bodyguard Season 2 Confirmed
Scarface is Getting a Reboot Written by the Coen Brothers
Money Heist Season 5 Confirmed – What We Know Already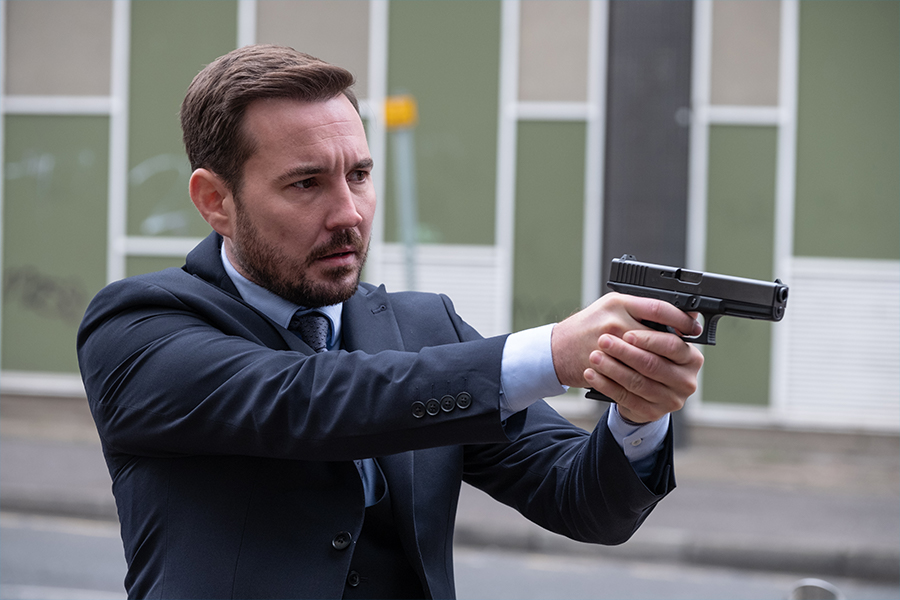 Line of Duty
Mercurio's original drama details the journey of Anti-Corruption unit AC-12, a division of police officers tasked with investigating officers accused of wrong-doing. It isn't a far stretch to say Line of Duty is among the best cop series ever created, but sadly in a world where police corruption has been thrust into the spotlight, it's more relevant than ever. "I've always thought that if I was portraying a workplace or institution, I would like to stick as closely to what they're like in real life," Mercurio tells Man of Many.
Over five seasons, Mercurio has expertly crafted the police drama to mirror true-to-life circumstances and investigation procedures. The result is a gritty rawness that few other filmmakers or showrunners have been able to emulate. But it hasn't been without effort.
"A big part of how we portray policing is that it's based on the real-life procedure. We advised on the specifics by our technical advisors, which are currently serving or recently retired officers," Mercurio explains. "What that experience does is create more of a sense that these things could be happening in real-life. The more the viewer is invested in the outcome, the stronger the response will be."
Strong is an understatement. When it first hit screens, Line of Duty exploded in popularity, becoming BBC Two's best-performing drama series in a decade with over 4.1 million viewers. The momentum has continued, and Mercurio star has risen, but like many things in 2020, COVID-19 slammed the brakes on production.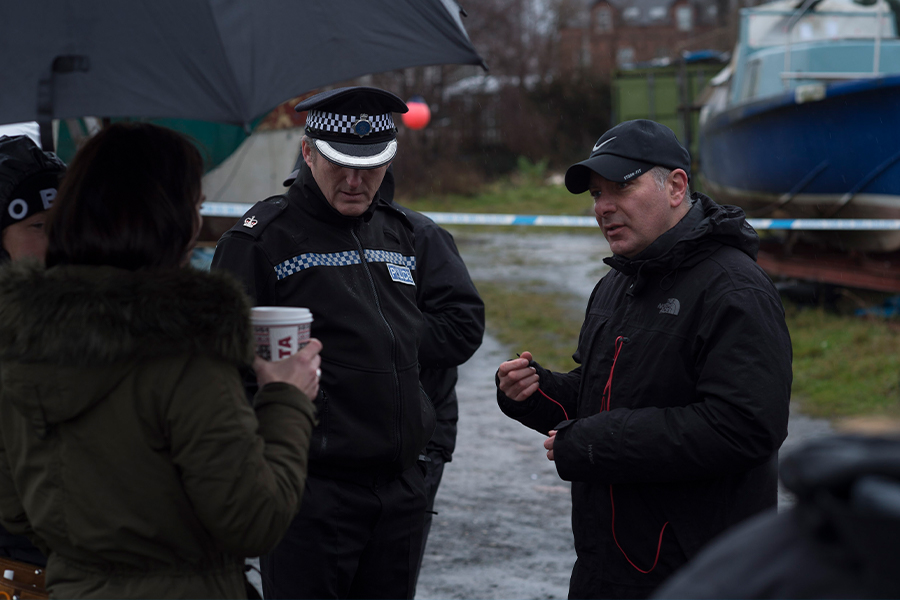 Disruption
Just part-way through the filming of Line of Duty Season Six, production was forced to shut up shop due to the ongoing coronavirus complications. Months later, Mercurio and the Line of Duty cast and crew are still in the dark.
"It's been quite an odd situation with our production. With everything that is going on, it was quite an upheaval," he says. "We were a few weeks into shooting Season 6 of Line of Duty, and it became apparent that the lockdown was going to be quite a blow. But when you see what's going on across the country and over the world, with people experiencing bereavement and economic hardship, it's quite sobering. We really are fortunate to be in the position we are."
In the midst of the upheaval, however, fans have been hit with a treat. Season Five of the acclaimed series has just landed on Acorn TV, joining the first four. We caught up with Jed as the new season made its platform debut to talk Line of Duty, the future of film and TV and what plans he's got in-store for Bodyguard.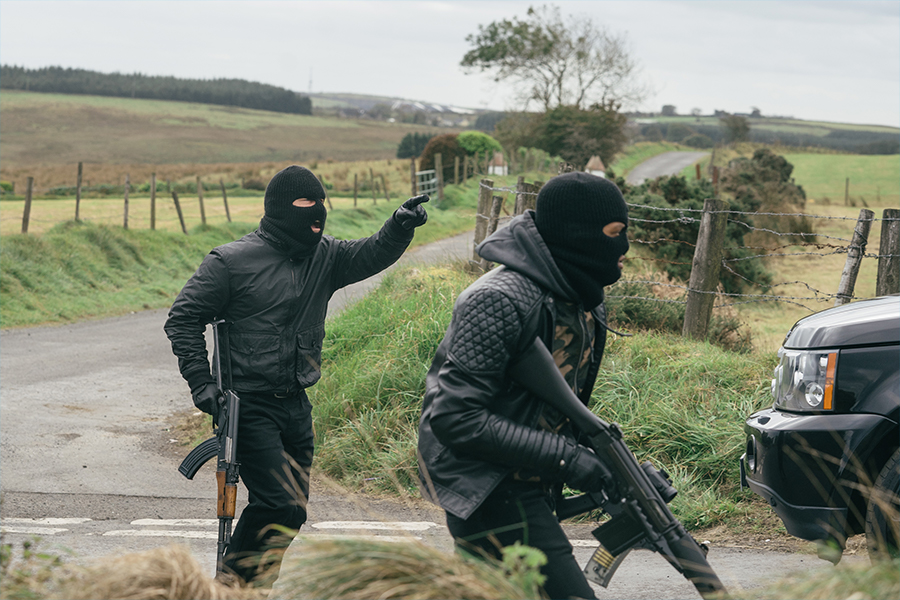 Q: For those who haven't seen Line of Duty, tell us a little about how the series has evolved over time.
JM: Originally, the series was developed around the concept of 'cops vs cops', as an exploration of the institution of policing. The way each season works is that the investigation takes places as a self-contained serial. Each season usually features a major guest star and they generally play the police officer under investigation. Over the season, as well as the self-contained story, is this overarching story of higher-level institutional corruption that involves alleged collusion between organised criminal gangs and the police.
Q: Since its inception, the series has been praised for its gritty realism. How difficult was it to maintain that level raw, believability, while still keeping things interesting?
JM: I don't necessarily see those two things in opposition. If the audience believes what they're watching and they believe in the jeopardy that you are creating, then that ultimately becomes more exciting to watch. We do endeavour to create twists and turns that the audience doesn't see coming, that's an important element to any thriller, but how the series works, being set in the institution of policing, there is an extraordinary number of unique procedures that dictate how they work.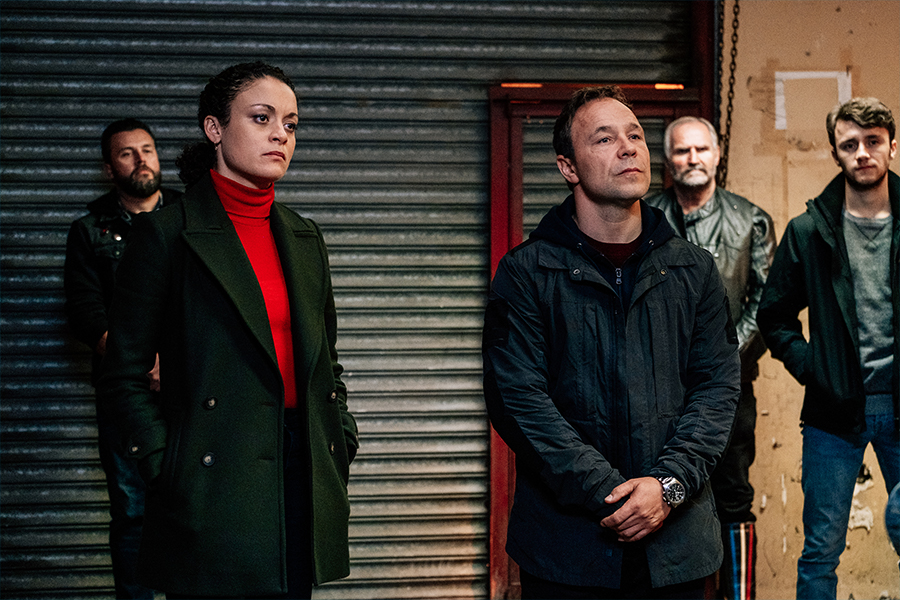 Q: Now US viewers will probably recognise a few of the cast members, Stephen Graham of course from Boardwalk Empire. What was like working with him and the rest of cast?
JM: He was great. Stephen was someone that was always on the radar, mainly because most of the main cast had worked with him previously. In particularly, Vicky McClure who worked with Stephen on This is England. So, when we started working on the scripts and on the character, his was a name that came up very early on. We were fortunate enough that Stephen was open to the idea and willing to take on the role.
Q: In Season 5, we get to peer inside a criminal gang for the first time in Line of Duty. Why did you choose to go down that story-telling path?
JM: It was really built around who might be an interesting protagonist for the series. I felt that we had touched on the world of undercover policing before, but we'd never had a major character go deep into the criminal world. The closest we had come was with Kate Fleming as a police officer embedded in a team, which showed a level of jeopardy and involved her having to blend in, to an extent and adopt a new personality. But I felt like we always had this barrier that prevented us from getting into how organised criminal gangs work and their relationship with the police.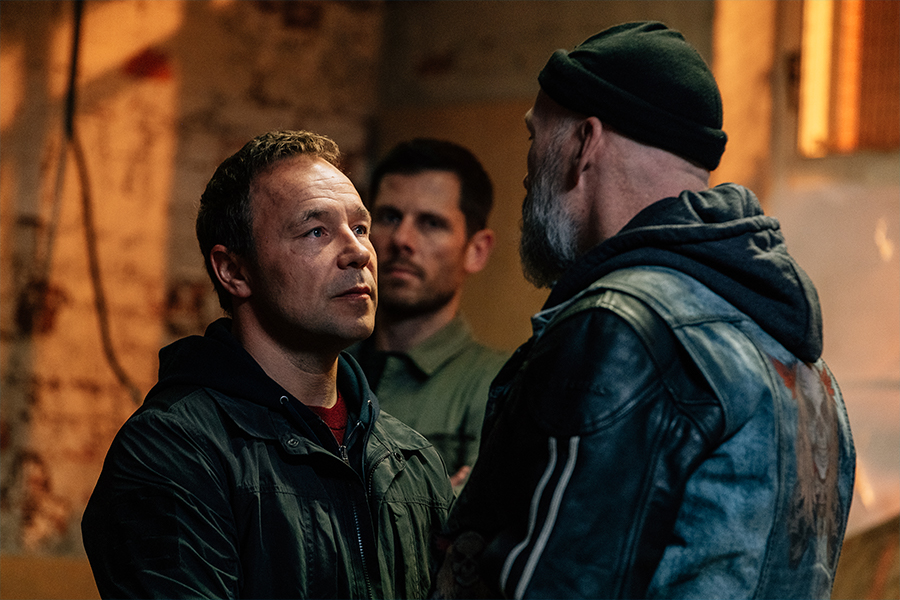 Q: What can you tell me about Season 6 of Line of Duty?
JM: What we've already announced is that Kelly Macdonald will be playing Detective Chief Inspector Joanna Davidson, who is the senior detective in charge of a murder. We only really got a few weeks into filming, just four weeks before the shutdown. The broad strokes are figured out. When we start shooting, the first four shooting scripts are finalised and we're quite advanced on the last two scripts. Those two are now complete, everything is in place and were just waiting for for the restrictions to lift.
Q: We've got to talk about Bodyguard. Any insights on what we can expect from season 2 or are we being a bit cheeky in asking?
JM: No, you're not being cheeky at all, it's just that there's nothing to say at this stage, we're still exploring the issues!
Q: Like Line of Duty, it's become a bit of a cultural phenomenon. Did you think the series would have the response it has?
JM: Not at all. I don't think you can count on success or imagine the work you do will be perceived positively bu everybody who experiences it. As a writer and as a production team, we always try to do our best work. It speaks to the quality of the production and editorial team of both shows, but also to the brilliant, unstinting support from the BBC, who got behind us from the beginning.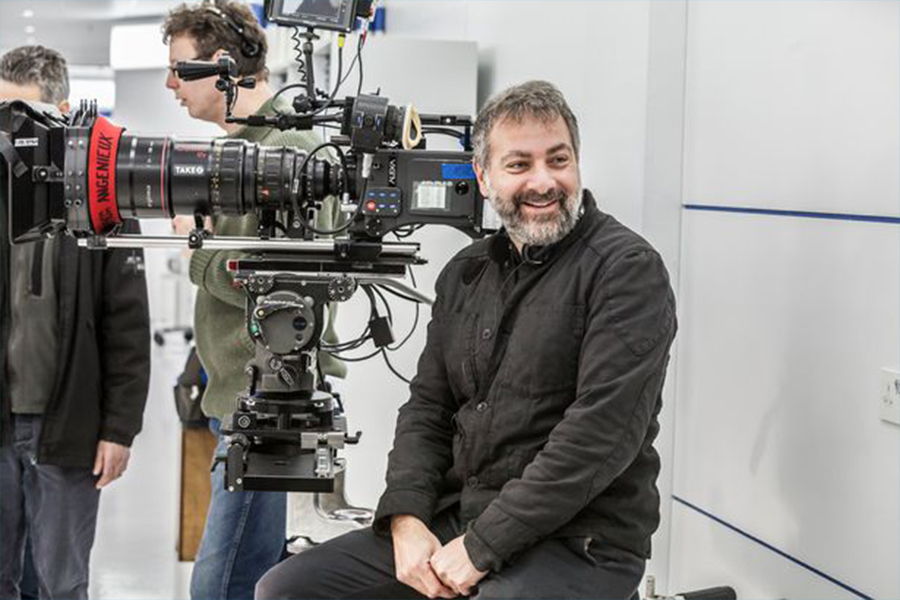 Q: What can we expect from you in the next few months? What else have you got on the cards?
JM: I'm developing some new ideas, they're in the very early stages, so there's nothing I can announce just yet. Because productions are on-hold, a lot of people who work in the television industry have gone back into development. It will be interesting to see the kinds of work that emerge. I think we'll certainly see some writing inspired by or that explores the COVID pandemic, but also I imagine there will be a real hunger for escapism as well. Certainly, in the early days of the lockdown, the experience of watching drama was quite odd. Watching people go about life in normal ways, while everybody was locked down and subscribing to social distancing felt very weird. That will be one of the most interesting things to explore in drama; whether social distancing will remain in the social verbatim is very difficult to predict. If we do go back into production and we see a second wave, it's going to be a real challenge how much of the COVID reality we bring to the screen. Some will choose to ignore it, others will include. In terms of the next few months, I think it will be very hard.
Season One to Five of Line of Duty is available now on Acorn TV. You can check it out via the link below.
You'll also like:
Bodyguard Season 2 Confirmed
Scarface is Getting a Reboot Written by the Coen Brothers
Money Heist Season 5 Confirmed – What We Know Already