First 'Jackass Forever' Images Show Nothing has Changed
It's been teased since mid-2018, but the fourth instalment in the Jackass franchise is finally coming to screens. In an announcement via Instagram, Johnny Knoxville and the gang confirmed that Jackass Forever will be premiering on 22 October 2021. Judging by the first images of the set, the new film looks to be more of the same – ridiculous stunts, life-threatening injuries and a whole lot of stupid.
You'll also like:
Netflix Confirms 'The Witcher' Season 2 Release Date
Yellowstone Season 4 Trailer Proves Revenge is Worth the Wait
Jordan Peele's 'Candyman' Reboot Gets a Terrifying New Trailer
Taking to social media, the team behind such stunts as Bungee Porta-Potty and Toy Car X-Ray confirmed the long wait was nearing an end. "We're back! A bit older and a lot grayer, but definitely not the wiser," a post on the official Twitter account read. For fans of the series, Jackass Forever sees a number of the original cast members return, with Knoxville, Steve-O, Wee-Man, Chris Pontius, Dave England and Preston Lacy all returning to the mix. One stark omission is that of Bam Margera, but it doesn't come as a surprise.
A long-running feud between Margera and director Jeff Tremaine saw the filmmaker file a restraining order against Margera late last year, with the court granting that Margera must stay a "minimum of 100 yards away from Jeff, his wife, and children." Prior to that, Margera had taken to Instagram to state that the Jackass members had mistreated him, amid struggling with bipolar disorder, claiming "My family – Jackass, has betrayed me, rejected me, abandoned me. Not all of them. I love all of them and they love me back".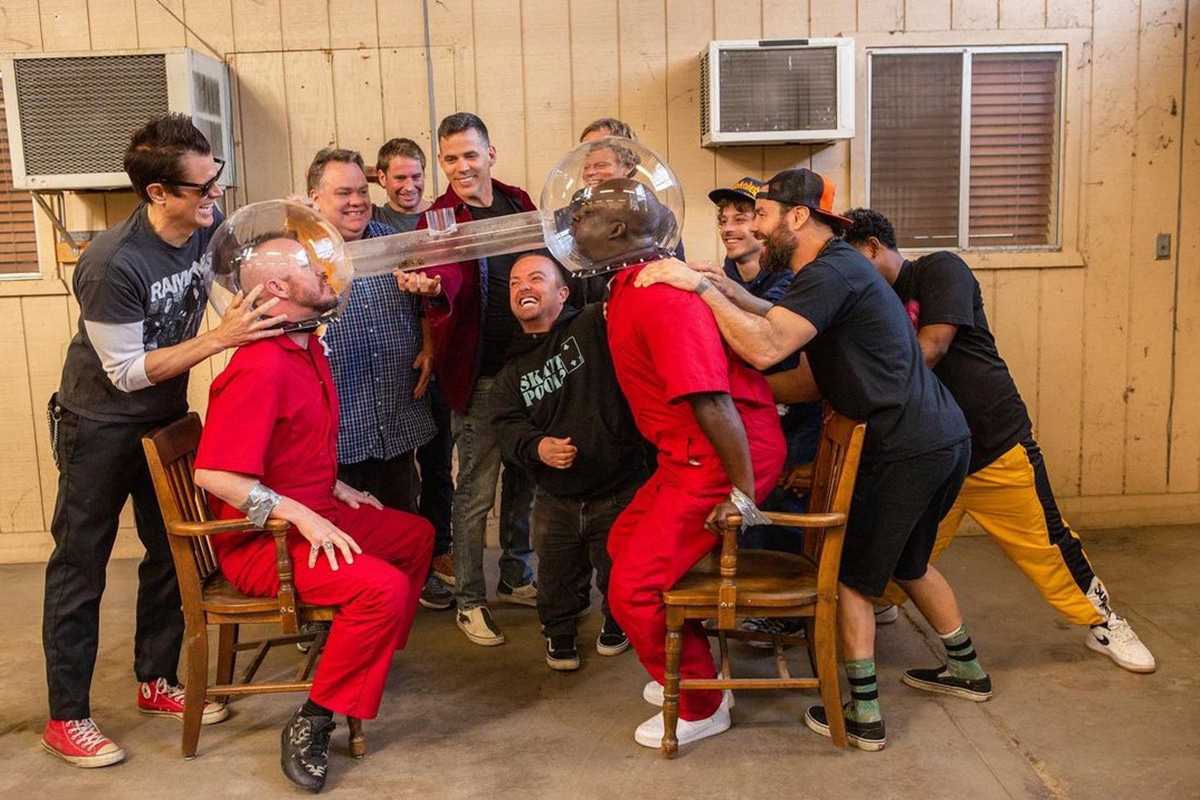 All that matters less now as we have the first images of the new stunts, and they look insane. The first official photo shows Johnny Knoxville facing off against a bull and coming off second best. "When you mess with the bull, you not only get the horns but a concussion, a broken wrist, and a broken rib too," the crew wrote on Instagram. From there, we see a giant cannon, a glass box filled with water and plastic chair submerged in it and some kind of glass helmet contraption that pits two people against one another.
Along with the title announcement, the Jackass gang revealed that the first trailer for Jackass Forever will be dropping on Tuesday, July 20th. In the meantime, enjoy the five ridiculous action shots Paramount teased the public with today.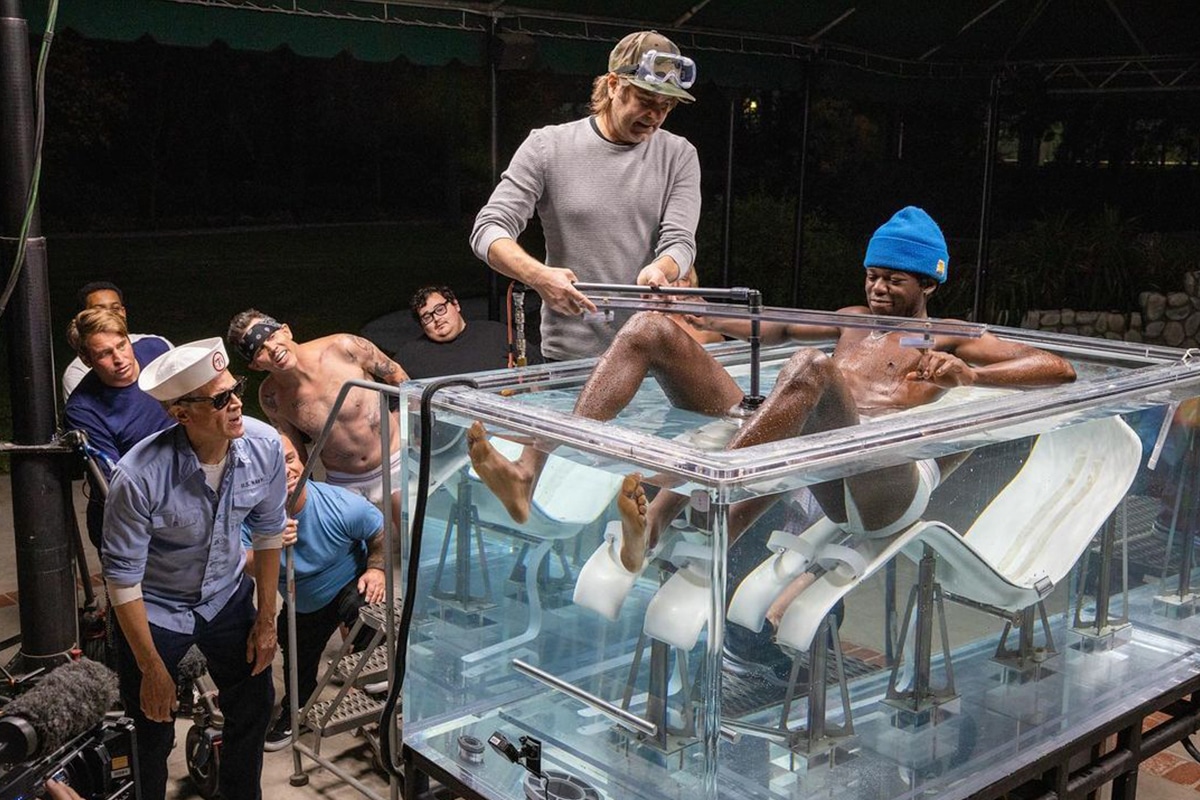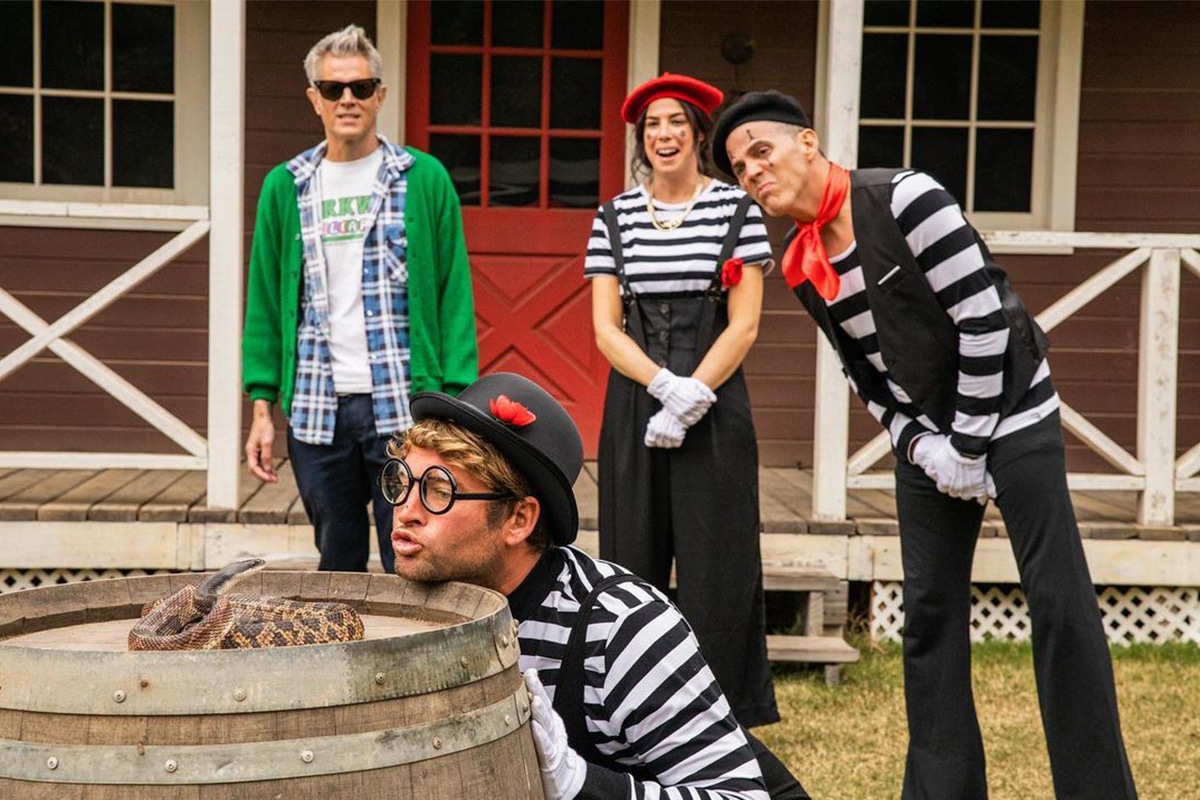 You'll also like:
Netflix Confirms 'The Witcher' Season 2 Release Date
Yellowstone Season 4 Trailer Proves Revenge is Worth the Wait
Jordan Peele's 'Candyman' Reboot Gets a Terrifying New Trailer