Man of Character – Tony Soprano
In this Man of Character column, Man of Many takes a look at some of popular culture's most notable male protagonists. We discuss the origin of the character and why they have had such an enduring influence on the popular consciousness.
---
You'll also like:
Man of Character – Tyler Durden
Man of Character – Don Draper
Man of Character – Rust Cohle
---
"All due respect, you got no fuckin' idea what it's like to be Number One. Every decision you make affects every facet of every other fuckin' thing. It's too much to deal with almost. And in the end you're completely alone with it all." – Tony Soprano
The brainchild of 'Sopranos' creator David Chase and based on the real-life Jersey mob boss Vincent Palermo, Tony Soprano set a new gold standard for television leads when he first appeared on HBO in 1999.
A psychopathic mobster who found himself overwhelmed by panic attacks and family issues, Soprano was an unprecedented blend of heady escapism and everyday relatability. For audiences expecting one or the other, 'The Sopranos' redefined the television medium by asking viewers to empathize, idolize and demonize its lead character in equal measure.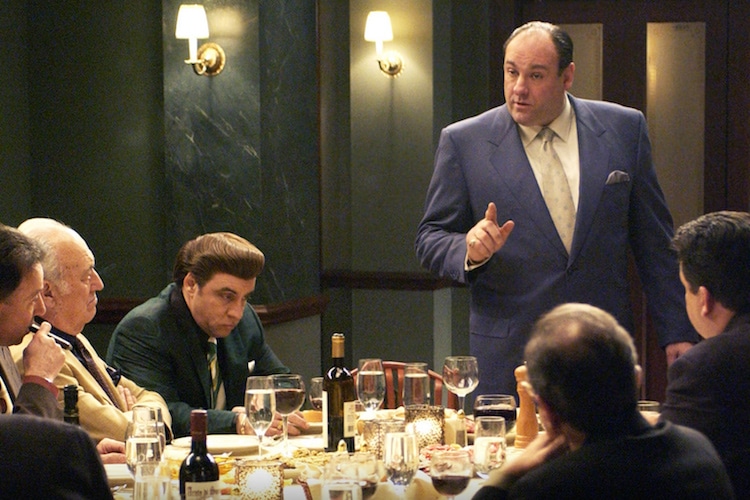 The breakout role for the late James Gandolfini, Tony Soprano is a triumph of storytelling and testament to the inherent virtues of television fiction. Violent, caring, repulsive, protective, Soprano was more than the sum of his formidable and contradictory parts. A new breed of troubled protagonist, he defied characterization and emerged as an unlikely cultural icon.
Yet, the genius of The Sopranos was in the juxtaposition and conflict between Tony's criminal and family worlds. Nowhere is this more apparent than in the much-celebrated fifth episode of the first season, "College", in which Tony takes his daughter Meadow on a tour of college campuses whilst tracking a former associate who has turned criminal informant.
By framing the show around Soprano's anxiety and ongoing sessions with therapist Jennifer Melfi, Chase and Gandolfini were able to effectively ground a larger-than-life antihero in the mundanity of the real world, as well as allow audience members to relate to him on a human level. Plagued by a case of instantly-relatable suburban ennui, Soprano's sociopathy and narcissism became somewhat normalized without losing any of their dramatic edge.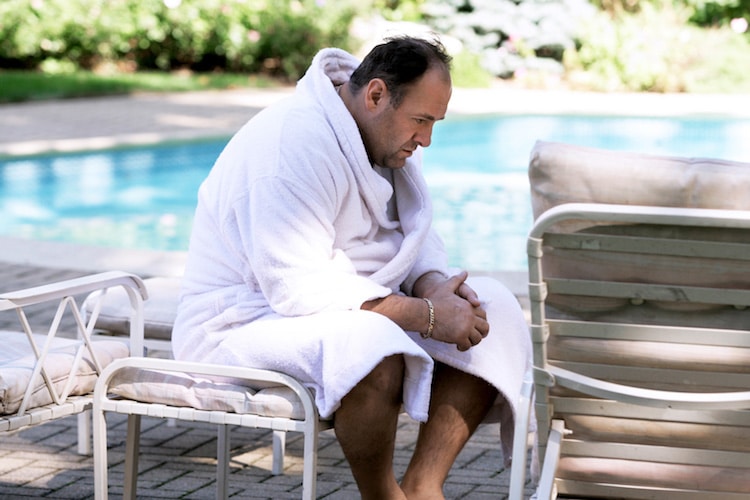 In fact, the role took a heavy toll on Gandolfini, whose commitment to plumbing the depths of Soprano's ugly psyche often meant it bled into his own. In 2002, his first wife cited outbursts of substance-abuse, personal rage and self-harm in their divorce proceedings and this behaviour often extended onto the 'Sopranos' set.
Gandolfini garnered overwhelming critical acclaim for his portrayal of Tony Soprano, winning three Emmy Awards for Best Lead Actor, three Screen Actors Guild Awards and one Golden Globe for Best Actor. Yet, the influence of the character extended far beyond the Sopranos' lifespan and served as inspiration for a slew of similarly iconic antiheroes, including Don Draper and Walter White.
In an era that was becoming increasingly cognizant of mental health issues and personal identity, Tony Soprano became a poster-boy for the struggles of modern life. He singlehandedly rewrote the conventional wisdom on television protagonists and remains an enduring figure to this day.
You'll also like:
Man of Character – Tyler Durden
Man of Character – Don Draper
Man of Character – Rust Cohle