Marvel Studio's First 'Hawkeye' Trailer Revealed
The most under-appreciated Avenger is finally getting his due. Marvel Studios and Disney+ have unveiled the first trailer for Hawkeye, the all-new original series that explores Jeremy Renner's bow-slinging crime fighter. In trademark Marvel style, it kicks off with a bang.
You'll also like:
Simu Liu's 'Shang-Chi' Workout & Diet Plan
The Rock Hunts Down Ryan Reynolds and Gal Gadot in 'Red Notice'
'Spider-Man: No Way Home' Trailer Confirms the Return of Green Goblin and Doc Ock
The first Hawkeye trailer reveals a little more about the long-awaited new series, revealing there's more to Hawkeye than just action. In a strange turn, Marvel has seriously leaned into the Christmas-comedy genre, landing somewhere between Die Hard and Planes, Trains and Automobiles.
Set in post-blip New York City, the Disney+ original series sees former Avenger Clint Barton on a mission to get back to his family for Christmas. Teaming up with Kate Bishop, a 22-year-old archer with dreams of becoming a Super Hero, the two are forced to work together to defeat a presence from Barton's past that threatens to derail the festive fun.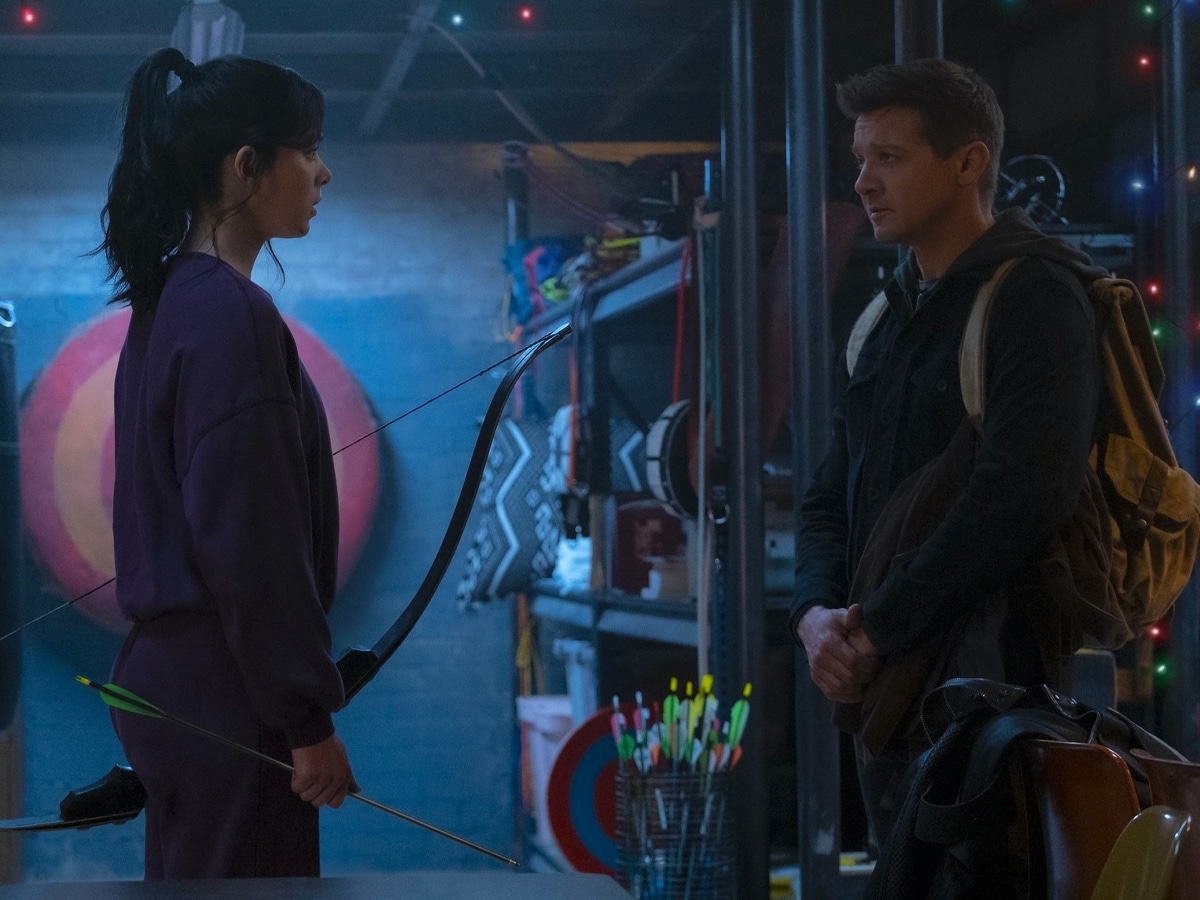 It's an interesting premise and a fun one at that, but the major win comes in the form of the cast. Jeremy Renner reprises his role as Barton/Hawkeye, with Marvel newcomer Hailee Steinfeld singing on as Kate Bishop. You'll also spy Vera Farmiga, Fra Fee, Tony Dalton, Zahn McClarnon, Brian d'Arcy James and Alaqua Cox as Maya Lopez in the final production. Florence Pugh is also set to reprise her character Yelena Belova from Black Widow.
Helmed by Rhys Thomas and directing duo Bert and Bertie, the latest Disney+ superhero adventure might not have the backstory we've come to expect from Marvel, but it does put a sense of adventure back on the menu. Hawkeye debuts exclusively on Disney+ on November 24, 2021 and will run for an eight episode series.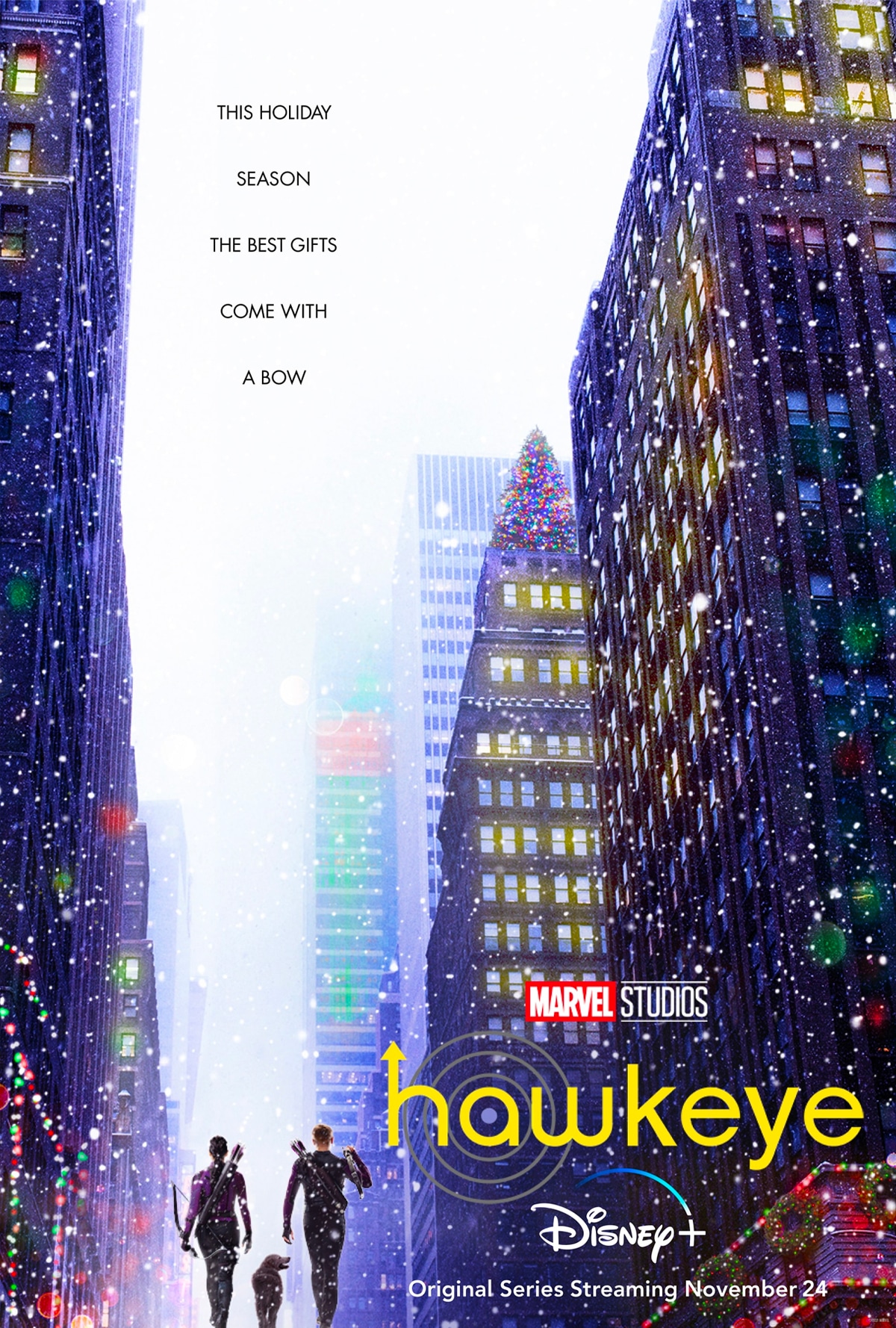 You'll also like:
Simu Liu's 'Shang-Chi' Workout & Diet Plan
The Rock Hunts Down Ryan Reynolds and Gal Gadot in 'Red Notice'
'Spider-Man: No Way Home' Trailer Confirms the Return of Green Goblin and Doc Ock