Marvel's 'Eternals' First Trailer Brings Angelina Jolie into the MCU in the Best Possible Way
Fresh off an Academy-Award win for Nomadland, director Chloe Zhao's first foray into MCU territory has been teased. The first trailer for the filmmaker's long-awaited Marvel's Eternals has finally been released, bringing superstar actress Angelina Jolie into the famed superhero world alongside a massive ensemble cast of A-listers. Better yet, Eternals looks to be more than just your run-of-the-mill spinoff, with fans already labelling it 'Oscar-worthy. Premature? Totally, but still, this trailer is pretty badass.
You'll also like:
A Never-Before-Seen 'Borat' Special is Coming to Amazon Prime Video Next Week
Watch: First Trailer for Steven Soderbergh's Stacked Gangster Flick 'No Sudden Move'
Lily James Looks More Like Pamela Anderson than Pamela Anderson Does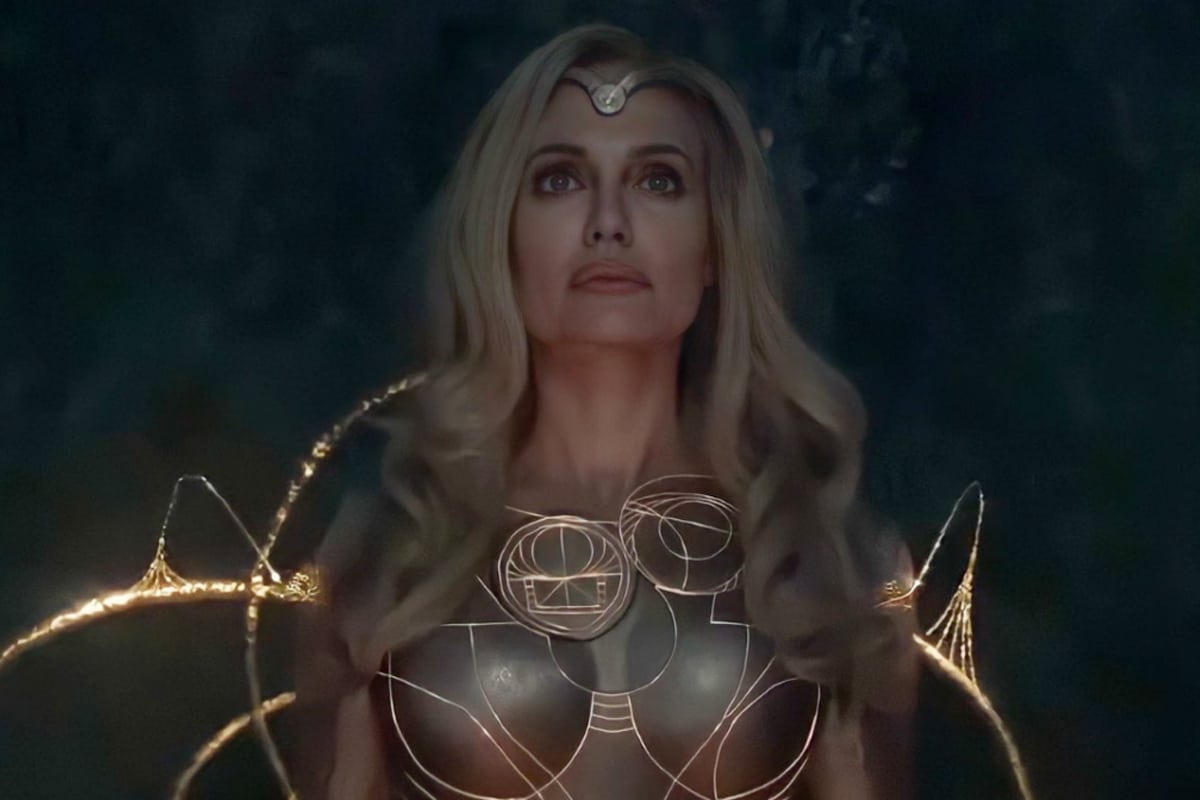 Leading the new Marvel film is former Game of Thrones favourite turned Bodyguard star Richard Madden as Ikaris, the all-powerful leader. Taking aim at a lesser-known Marvel storyline, Eternals follows a diverse crew of immortal aliens created by the Celestials that have been secretly residing on Earth for thousands of years.
It follows the all-deflating events that closed out 2019's Avengers: Endgame and sees the extraterrestrial Eternals team up to protect humanity from their evil counterparts, the Deviants. Keen-eyed Marvel fans might remember that Thanos's parents were Eternals, and he had the Deviant gene, explaining his less than Angelina-Jolie appearance.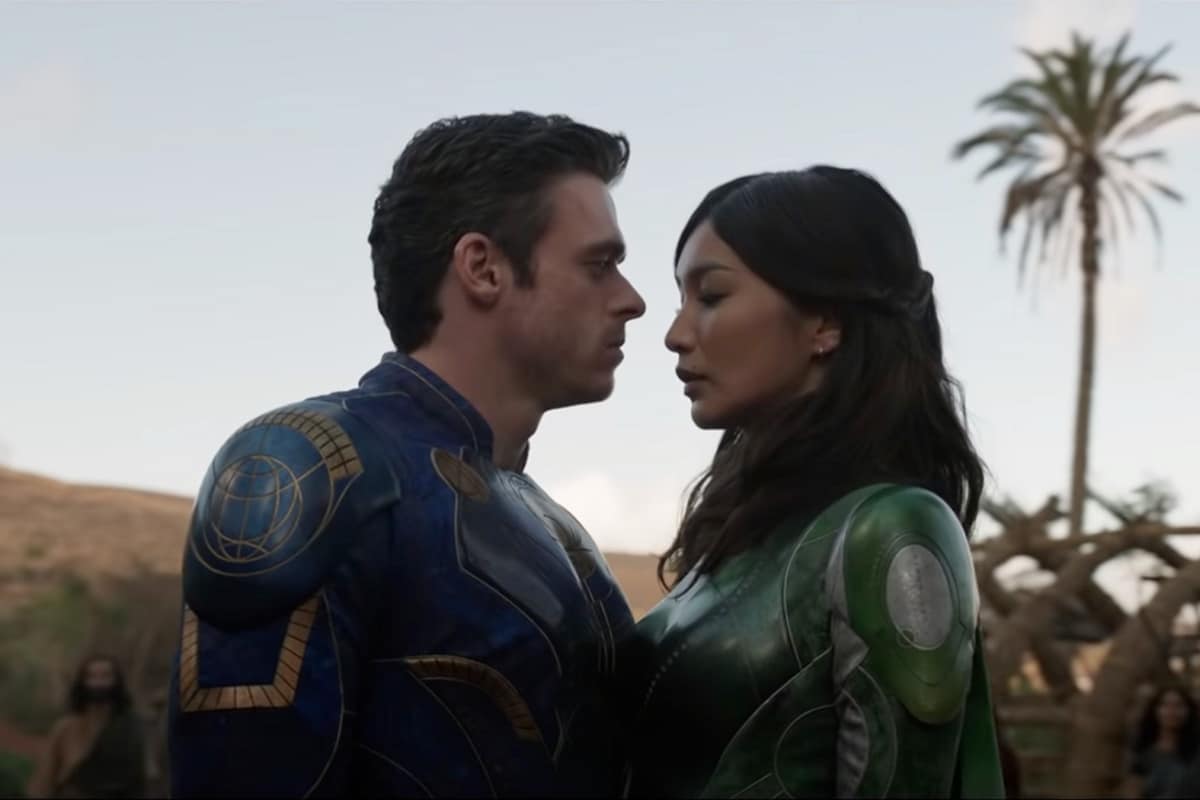 In the Marvel's Eternals trailer, we see the film's high-profile cast arriving in a spacecraft to Earth, where humans are suffering in turmoil. "We have watched and guided. We have helped them progress and seen them accomplish wonders," narrates Salma Hayek's Ajak. "Throughout the years, we have never interfered, until now."
Jolie steals the show, however, as the battle-hardened Thena, an immortal that has spent centuries exiled from her fellow Eternals along with Gilgamesh. With flowing blonde hair, the 45-year-old Oscar winner's entrance to the MCU is visually different than first expected, but wildly entertaining. Alongside Hayek, Jolie and Madden are Eternal Sersi (Gemma Chan), Kingo (Kumail Nanjiani), Sprite (Lia McHugh), Phastos (Brian Tyree Henry) and Makkari (Lauren Ridloff) and Gilgamesh (Don Lee).
While the trailer does dispel some myths surrounding the new Marvel film, there are a number of questions left unanswered. Luckily enough, the biggest of them all has been quashed, with Marvel revealing that Eternals will release on November 5, 2021.
You'll also like:
A Never-Before-Seen 'Borat' Special is Coming to Amazon Prime Video Next Week
Watch: First Trailer for Steven Soderbergh's Stacked Gangster Flick 'No Sudden Move'
Lily James Looks More Like Pamela Anderson than Pamela Anderson Does