No Shit, Mike Tyson's New Movie with The Mountain From 'Game of Thrones' Looks Awesomely Terrible
In war, no one is innocent. There are victors and losers, killers and casualties and this movie is your saviour. How do we know that? Just watch this bombastic and incoherent movie trailer starring Iron Mike Tyson and Game of Thrones star, The Mountain, Hafthor Bjornsson, and you'll find out its ridiculous origins.
You'll Also Like:
Mario Lopez Plays a Stupidly Sexy Colonel Sanders in New KFC Movie 'A Recipe For Seduction'
Dwayne Johnson is Rebooting 'The Scorpion King' in All its Ridiculous Glory
Watch Nicolas Cage Fight Aliens with a Samurai Sword in the Batsh*t Insane 'Jiu Jitsu' Trailer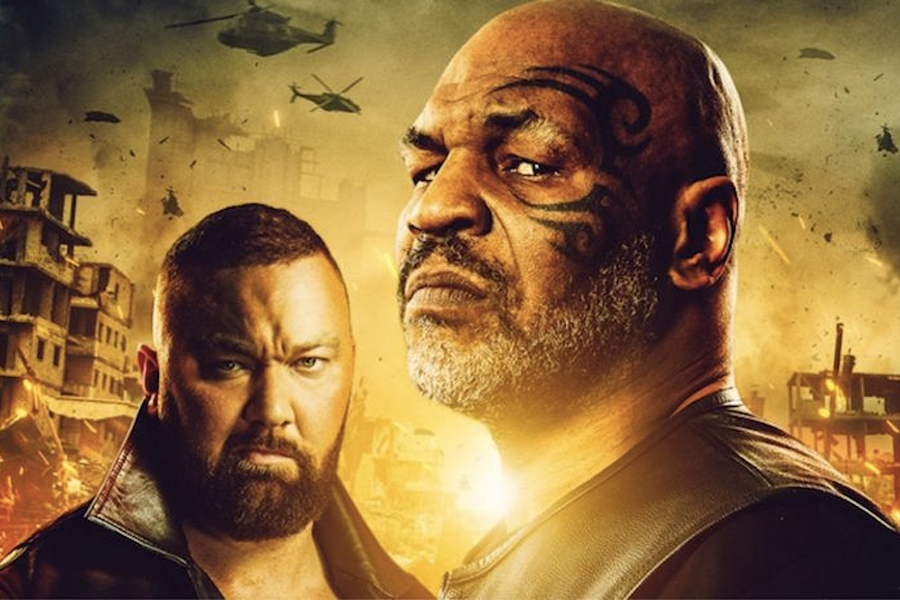 Okay now tell us what you think the movie is about. Because until we read the synopsis of Desert Strike, we had no idea either. Directed by Egyptian filmmaker Raouf Abd El Aziz, the film stars the 54-year-old semi-retired boxer, Mike Tyson, as an ex-military man going up against The Mountain from Game of Thrones. His mission? To protect a group of Egyptian refugees in a war-torn city.
First released to Egyptian audiences in 2019, the film has yet to make its appearance on western shores until now. Slated for release this year, only Nicolas Cage and his crazy Jiu Jitsu movie can stand up to the ridiculous nature of Desert Strike. What's most interesting is how the title of the movie has changed since its first release. Originally titled Pharoah's War, we have to question why they gave up such an epic name.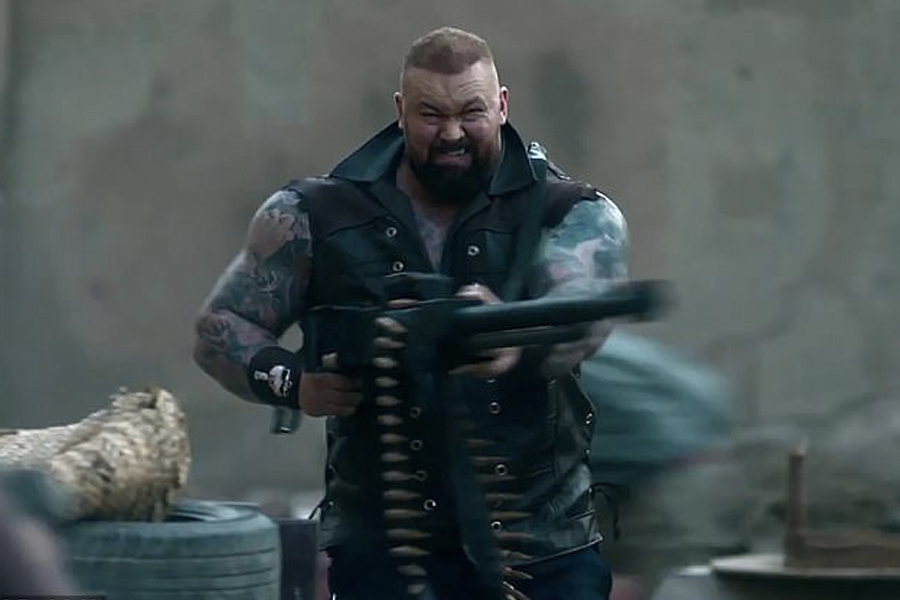 Marking his first appearance as a leading man, don't expect Tyson to take home the Academy Award anytime soon. While the action scenes look just as wild and fun as anything else in the B-grade genre, the amount of straight to camera monologues and bad acting is alarming, if not downright hilarious. And Hafthor is no better. Bordering on painful to watch, we finally understand why The Mountain was so silent all those years. That being said, seeing him wield what looks like a mounted machine gun is pretty damn impressive.
While no release date has been revealed just yet, maybe don't waste your time with this one. It's likely to be about as exciting as watching Mike Tyson box at age 54… oh wait.
You'll Also Like:
Mario Lopez Plays a Stupidly Sexy Colonel Sanders in New KFC Movie 'A Recipe For Seduction'
Dwayne Johnson is Rebooting 'The Scorpion King' in All its Ridiculous Glory
Watch Nicolas Cage Fight Aliens with a Samurai Sword in the Batsh*t Insane 'Jiu Jitsu' Trailer