Marvel's Moon Knight: Release Date, Trailer, Cast
There's only so much superhero content you can handle in one go, and for the past five years, we've really been pushing the limits. From ambitious Marvel cross-overs to whatever Suicide Squad was attempting to be, the hero hangover is in full swing, so you'd be forgiven for thinking Moon Knight is just another cash grab. You would be wrong. The new six-episode Disney+ series is a gritty, bold anti-hero tale that takes more cues from Taxi Driver than it does from Avengers. Sign us up.
Starring Dune's Oscar Isaac as Marc Spector, the brash leading man at the centre of the series, Moon Knight also features perennial favourite and Training Day icon, Ethan Hawke as his nemesis. But the story is far more complex than we're used to seeing from Marvel.
Drawing heavily from the source material, the series focuses on Spector, a former CIA agent and Marine who suffers from multiple personalities. Struggling to determine reality from illusion, Spector takes on a brutal mercenary mission, only to be killed in the line of fire, and it's here that his story really begins.
The soldier is brought to an Egyptian tomb adorned by a statue of the Moon God Khonshu, who seemingly bestows Spector with mystical superpowers, raising him from the dead and creating the Moon Knight. While it seems like the ultimate supernatural plot, the lingering question of whether this is the perfect origin story for an embattled hero or just the workings of a crazed madman run throughout the trailer.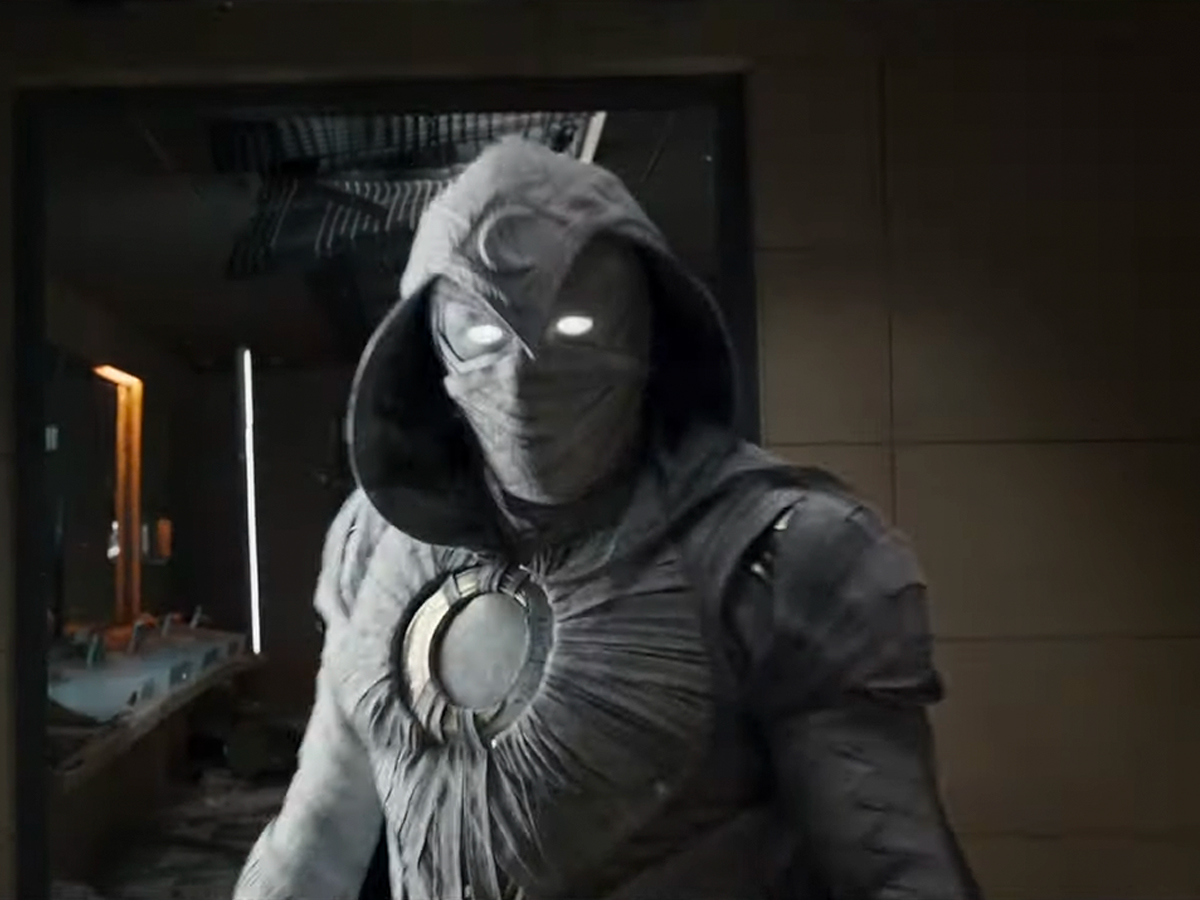 Landing far from its light and airy Marvel counterparts, Moon Knight looks to be far rawer as a production. With Isaac's titular anti-hero dishing out vigilante justice, not unlike DC's upcoming The Batman, the new series proves Marvel is willing to go down a darker path, and Moon Knight is all the better for it. Moon Knight is set to premiere on Disney+ on 30 March 2022. You can watch the first official trailer above.
You'll also like
2022 Marvel Cinematic Universe Phase 4 Release Schedule Unveiled
First-Look Trailer and Release Date for 'The Boys' Third Season
Our 13 Most Anticipated Movies of 2022