Netflix Buys Kanye West Documentary for $30 Million
A Kanye West documentary more than 20 years in the making is reportedly coming to Netflix in a blockbuster deal worth over USD$30 million. Reports from Billboard suggest the streaming service has acquired the rights to the project, which features never-before-seen archival footage of the rapper and his incredible story.
You'll also like:
Netflix's Notorious B.I.G. Documentary – 'Biggie: I Got A Story to Tell'
HBO Max's 'Wahl Street' Trailer Shows Mark Wahlberg in His Element
Jason Statham is Back to Street Crime in Guy Ritchie's 'Wrath of Man'
Netflix's new Kanye West documentary comes by way of Clarence "Coodie" Simmons and Chike Ozah, the duo known as Coodie and Chike. It's not the first time the pair have worked alongside Kanye either. The filmmakers co-directed the rapper's 2003 "Through the Wire" video and the third version of "Jesus Walks". On the documentary side of things, Coodie and Chike previously directed ESPN's 2012 30-for-30 film, Benji, and Netflix's 2019 documentary on Stephon Marbury, A Kid From Coney Island.
The as-yet-untitled project is set to debut on Netflix later this year and promises to be a no-holds-barred look at the iconic rapper's life. Billboard is reporting that Simmons has been filming Kanye since his early days in Chicago back in the late '90s, establishing a strong relationship that has lasted the test of time. It's essentially that friendship that will drive the series, with the filmmakers touching on Ye's early rise, the death of his mother, his fashion work, and even his bizarre 2020 presidential run.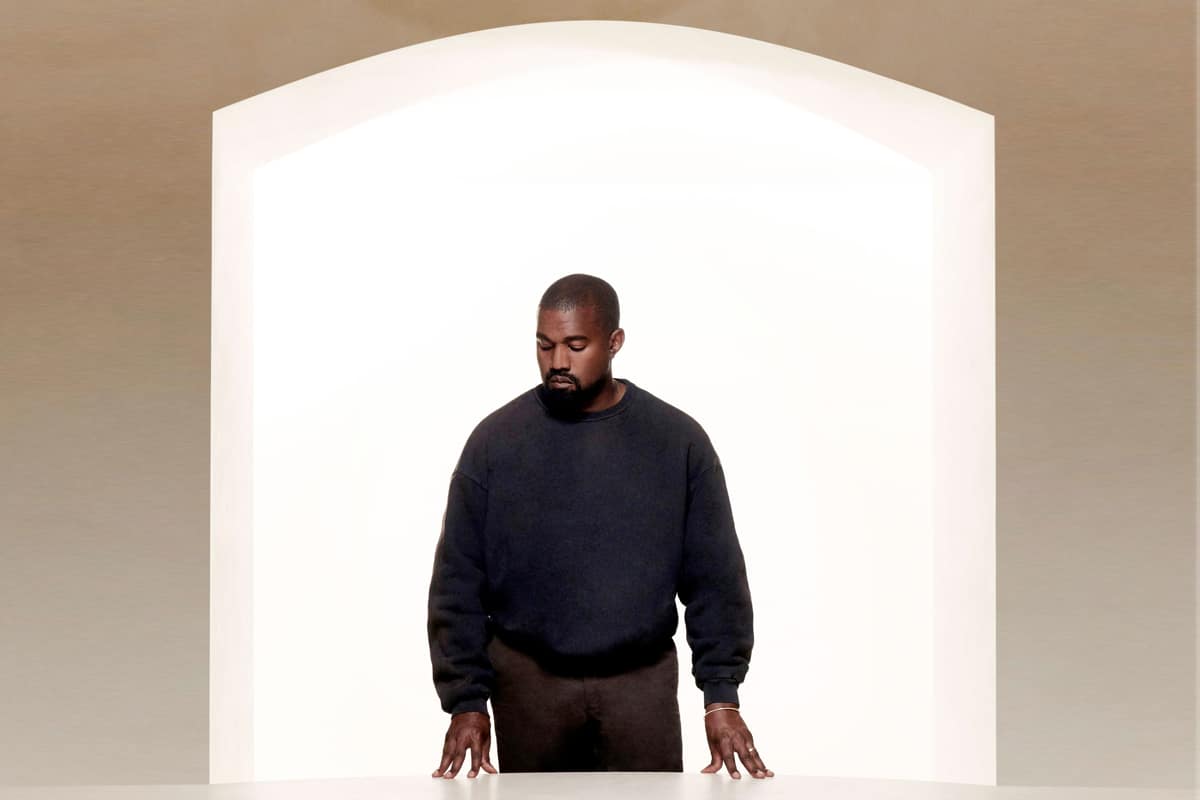 But while the reports suggest we could be seeing a Kanye West documentary hit the streaming platform in the coming months, it's not the only Ye series on offer. Billboard also reported that an additional doco by Kanye's former bodyguard Steve Stanulis has been pitched. By all accounts the film is currently "still in discussions with multiple platforms". Whatever the case, there could be a lot more Ye coming our way in 2021.
You'll also like:
Netflix's Notorious B.I.G. Documentary – 'Biggie: I Got A Story to Tell'
HBO Max's 'Wahl Street' Trailer Shows Mark Wahlberg in His Element
Jason Statham is Back to Street Crime in Guy Ritchie's 'Wrath of Man'