Netflix Hired Hans Zimmer to Fix its 'Ta-Dum' Sound
When you think Hans Zimmer, you hear a massive 'BWONG!' echoing throughout his epic catalogue of films. When you're thinking about watching some Netflix, you can hear that solid, but timid 'Ta-Dum' sound. To say it stands up with the crescendos and swells of a true composer, well its no wonder they hired him to fix it. Synonymous with streaming movies and TV, Netflix is a must-have for any household, and it's still the number one platform out there. However, with that global-ubiquity comes the need for something bigger, bolder and better for the big screen.
You'll also like:
Is Micrashell the Future of COVID-Safe Clubbing?
The World's Fastest Stretch Limo is Up For Grabs in Victoria
Elon Stans, There's a New Dating App Exclusively For Tesla Owners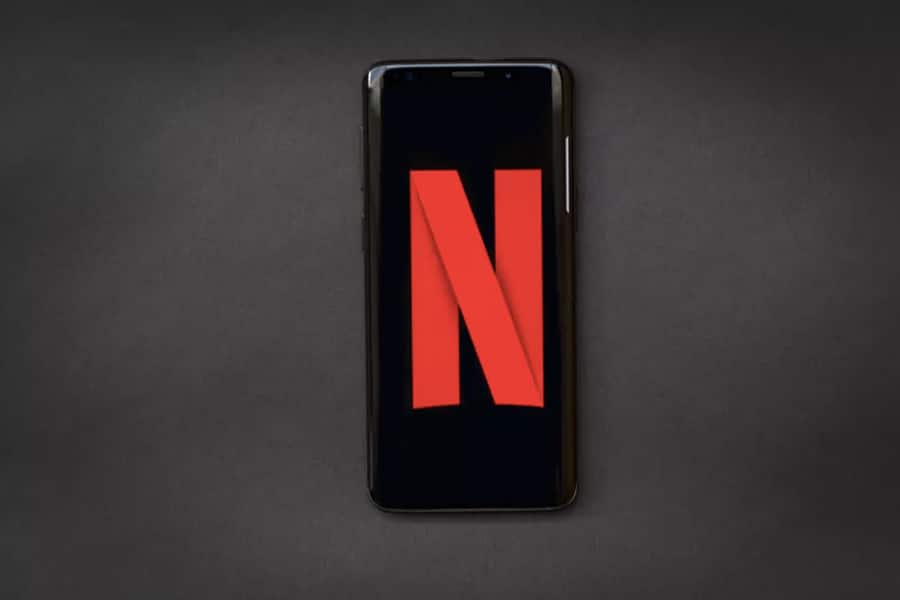 Over the past five years, or so since its launch viewers have been greeted to Netflix's sonic-logo prior to settling in for a night of streaming entertainment. A sound that can be heard across the internal monologues of millions of subscribers, much like jingles and theme songs for your favourite brands and shows. And while it doesn't have the same oomph as say the THX Deep Note had in its theatrical hey-day, it isn't going to stop Netflix from turning things up to 11.
With a little help from the legendary composer Hans Zimmer, both parties embarked on a mission to create a stunning, rousing display of musical indulgence orchestrated exclusively for cinema. Unlike its much shorter predecessor, this new theme immediately establishes a more immersive tone.
Speaking to the Twenty Thousand Hertz podcast Tanya Kumar, brand design lead at Netflix, explained that the original 'ta-dum' sound "would feel so short and so abrupt that you really didn't quite understand what you saw before you dove right into the film." During that same podcast, Netflix VP of Product Todd Yellin revealed the sound is actually called 'Ta-Dum' internally. Enlisting Academy Award-winning sound designer Lon Bender for what would eventually become the 'Ta-Dum'. Netflix requested a concept that incorporated sounds of tension, release, and quirkiness, Bender came up with 20-30 sound effects in several different styles, before eventually making the decision based on its feeling.
The Netflix "ta-dum" soundmark is one of the all time greats, but doesn't work as well in a theater because it's only 3 seconds long.

So Netflix commissioned Hans Zimmer to extend it for theaters and … it's … so … good.pic.twitter.com/RGw26vCAGY

— Siqi Chen (@blader) August 9, 2020
Played to several focus groups, the early version of the 'Ta-Dum' invoked descriptions like "dramatic"; "interesting"; "beginning" and even "movie", despite no one knowing the purpose of the sound. However it was not the focus groups that influenced the decision. Instead, Yellin's 10-year-old daughter made the final decision on the 'Ta-Dum'. Then torn between the top five contenders, a winner was picked, and the finished logo was touched up with an added "blossom" sound effect at the end. For the brand new Hans-Zimmer cinema version, Netflix received six concept designs, according to Kumar, before eventually narrowing down to a top three for the final decision. For fans of the original sonic-tag, do not fret, the 'ta-dum' will remain on the platform, though I'm sure, your internal-monologue can make room for its 16-second long bigger brother.
It comes as the Academy begins to recognise streaming-only movies for the 2021 Oscars, due to the coronavirus pandemic. With theatres still shut in most countries around the world, this brand new Hans Zimmer theme is sure to start echoing globally throughout livingrooms.
You'll also like:
Is Micrashell the Future of COVID-Safe Clubbing?
The World's Fastest Stretch Limo is Up For Grabs in Victoria
Elon Stans, There's a New Dating App Exclusively For Tesla Owners