New On Netflix in August 2020
As we clench at the thought of another lockdown, it's pretty clear this whole COVID thing isn't over. Far from it. It's affected every square inch of our lives – but thankfully we've still had a good, steady raft of A-grade content coming our way, thanks to our benevolent overlords at Netflix.
Until August 2020. For the first time since this whole pandemic happened, Netflix is starting to dig through the back of the freezer, so to speak. This writer had to sift through synopsis that would have you 'noping' out of this article pronto, had they been published as per the will of the vampiric, grey-suited, faceless execs at Netflix.
But that's what we're here for – to sort the 'good' from the bad and the ugly. So without further delay, here's the best of what's New on Netflix in August 2020.
You'll also like:
New on Netflix in July 2020
New on Netflix in June 2020
New on Netflix in May 2020
Best New Netflix Series
3%: Season 4
The dystopian Portuguese thriller everybody needs to see is back for another season. Caught between the elitist, humiliating Process to obtain a place in the Offshore and the endless scarcity of resources on the Continent, some of the ex-candidates have decided to come up with a third way to do things. But freedom has a price.
Release date: 14th August 2020
Dirty John: The Betty Broderick Story
Somehow still called 'Dirty John' without Eric Bana's character in sight, Dirty John: The Betty Broderick Story follows a socialite of the same name as she hits a homicidal boiling point during a bitter divorce from her unfaithful husband. Based on the headline-making crime, and likely to be less impressive than its season 1 counterpart (but hopefully just as trashy).
Release date: 14th August 2020
Lucifer: Season 5
The shit little show 'that could' Lucifer has survived cancellation and resurrection via Netflix – but now it's finally coming to a close. And with it, the endless stream of awful devil puns. In his last season, Lucifer will return in the form of his shittier twin brother, Chloe will rethink her feelings, Ella finally finds a nice guy, and Amenadiel adjusts to the whole fatherhood thing.
Release date: 21st August 2020
Cobra Kai: Seasons 1-2
Transported from the dusty shelves of Youtube's original series lineup, Cobra Kai is set thirty years after the 1984 All Valley Karate Tournament as Johnny's rivalry with Daniel reignites. Ralph Macchio and William Zabka have reprised their roles, and whilst you'd be forgiven for thinking 'just hang up the Karategi already, fella's' – the show boasts a 94% 'Fresh' rating on Rotten Tomatoes.
Release date: 28th August 2020
The Rain Season 3
The icy apocalyptic thriller series that's been quietly achieving for a few years now, is back for its final season. The battle between Rasmus and Simone will re-commence: one wants to save the world, the other wants to create a new one. Either way, the virus can be stopped.
Release date: 6th August 2020
Tiny Creatures
Tiny Creatures zooms-in on some of the world's smallest (and most adorable) wildlife, finding that bigger isn't always better. Narrated by Mike Colter and directed by Emmy-winning cinematographer Jonathan Jones (Planet Earth II), each episode will cover off a different ecosystem and magnify the drama that unfolds right at our very feet without our knowing.
Release date: 7th August 2020
Best New Film on Netflix
Work It
Proving again that Netflix doesn't shy away from making trash films to appeal to the masses, Work It is Pitch Perfect for dance nuts. Following Quinn Ackermann's admission to the college of her dreams – and her realisation that it depends on her performance at a dance competition –  she forms a ragtag group of dancers to take on the best squad in school (urgh). The twist? She can't dance. And possibly, act.
Release date: 7th August 2020
Project Power
There's a pill that gives you superpowers. The catch: you don't know what will happen until you take it and it'll only last for five minutes. Project Power zooms in on a city that's experiencing a huge uptick in the pill; cue local cop (Joseph Gordon-Levitt), a teenage dealer (Dominique Fishback) and a former soldier fueled by a secret vendetta (Jamie Foxx), teaming up to fight crime.
Release date: 14th August 2020
Orígenes Secretos
A refreshing take on a genre that's cluttered to buggery, Origenes Secretos is the story of two cops (Javier Rey, Antonio Resines) as they join forces with comic book and cosplay geeks (Brays Efe, Verónica Echegui) to nab a killer re-creating superhero origin stories.
Release date: 28th August 2020
Best New Comedy on Netflix
Sam Jay: 3 In The Morning
Netflix is a bit light-on in the comedy section this month: presumably because of our dear friend COVID. But there's at least one comedian and "Saturday Night Live" writer that's still on the frontline making people laugh. Be sure to check out Sam Jay performing her stand-up special filmed live in Atlanta – we could all use a laugh right now.
Release date: 4th August 2020
Best New Documentary on Netflix
World's Most Wanted
Netflix has indulgently explored the American criminal portrait for long enough – now they're finally taking a look at the world's heinous criminals that have avoided capture despite massive rewards and global investigations. This docuseries profiles some of the world's most wanted, caught and still at large.
Release date: 5th August 2020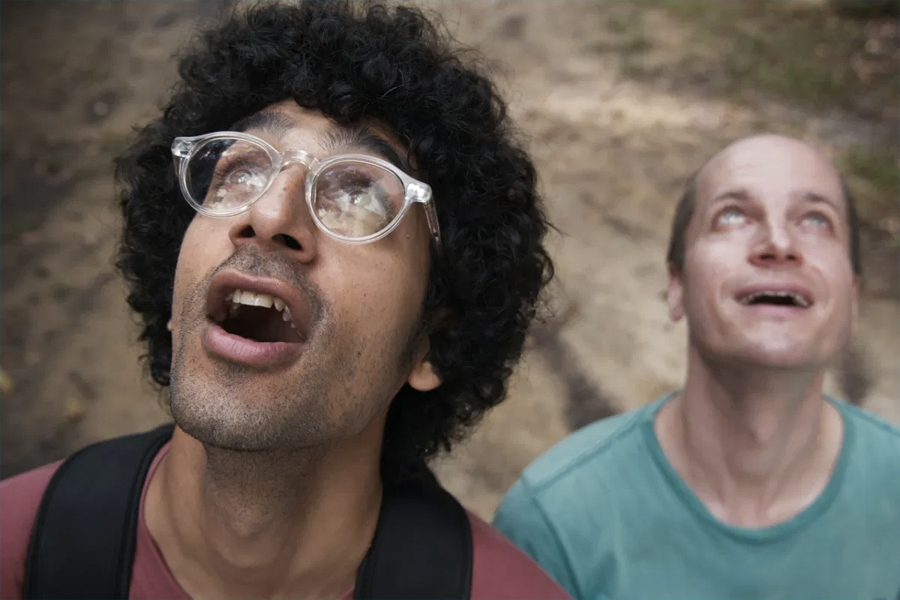 Connected
A reminder that despite the chaos, our world is pretty spectacular – Connected stars Science journalist Latif Nasser as he investigates the fascinating and intricate ways that we are connected to each other, the world and the universe at large.
Release date: 2nd August 2020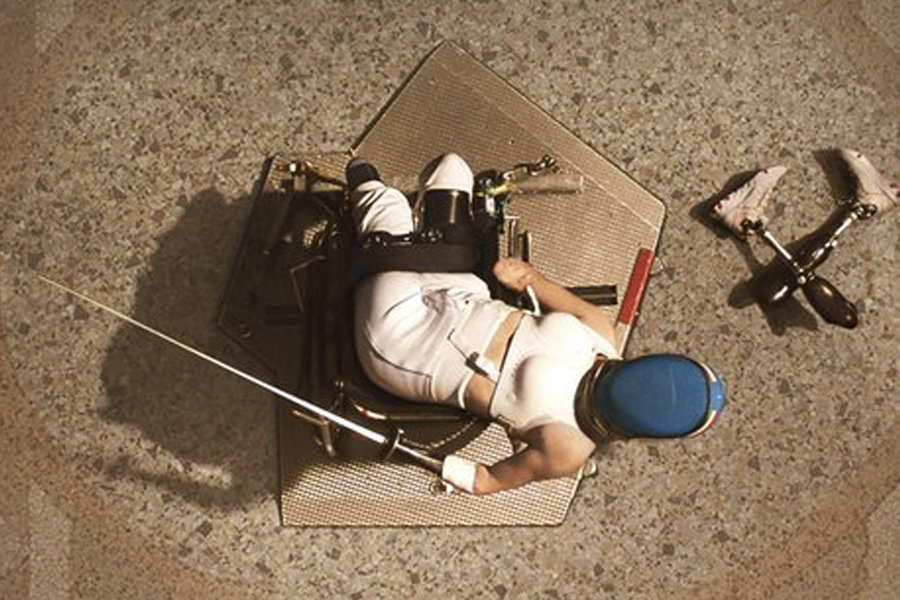 Rising Phoenix
An important film to be sure, Rising Phoenix tells the extraordinary story of the Paralympics and may change the way the world thinks about disability, diversity and human potential.
Release date: 26th August 2020
Best New Anime on Netflix
The Seven Deadly Sins: Imperial Wrath of The Gods
For those with an appetite for the biblically epic, this anime from Netflix is sure to delight. A 'take' on the tales of King Arthur, The Imperial Wrath of The God's hones in on Camelot: now the stronghold of the Ten Commandments. As the namesake suggests, the Seven Deadly Sins will assemble once more to liberate all of Britannia from the Demon Clan.
Release date: 6th August 2020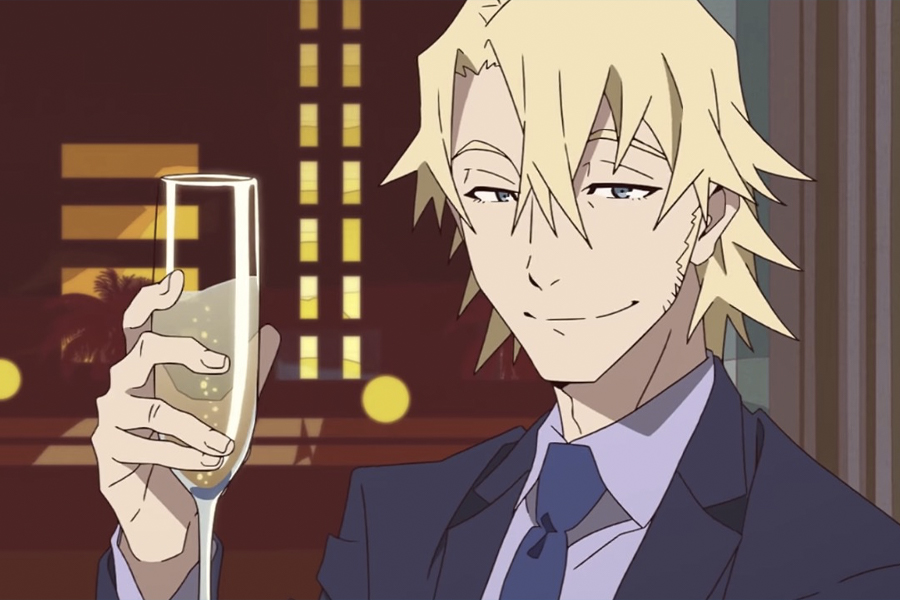 Great Pretender
Supposedly Japan's greatest swindler, Makoto Edamura gets more than he bargained for when he tries to con Laurent Thierry, a real world-class crook.
Release date: 20th August 2020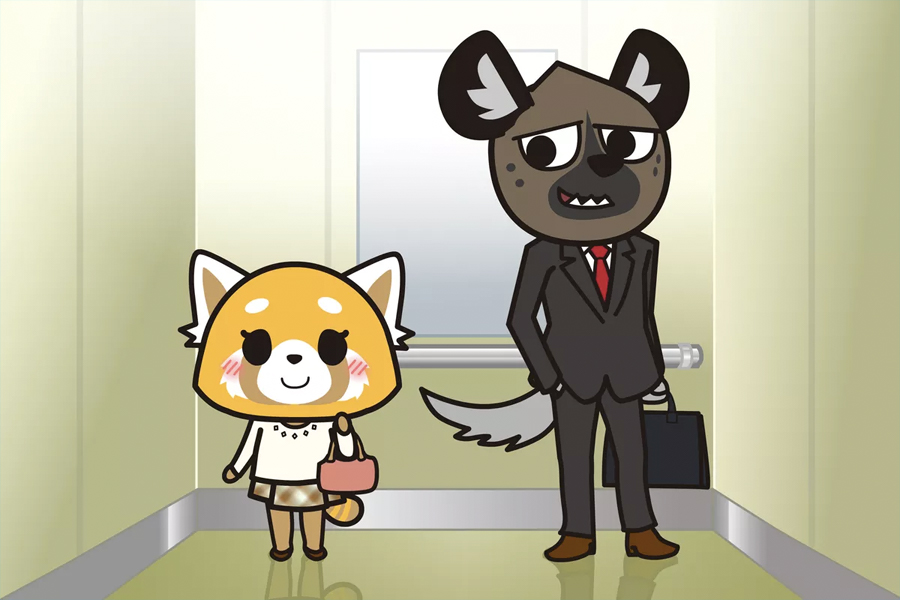 Aggretsuko: Season 3
Retsuko the Red Panda and her death metal karaoke return for another season, headbangers.
Release date: 27th August 2020
You'll also like:
New on Netflix in July 2020
New on Netflix in June 2020
New on Netflix in May 2020