New On Netflix in June 2021
Hello, square-eyed people. This month, it appears that Netflix has been facing some issues. We can only imagine the giant Kraken that's in charge of new programming (who lives off the writers of shows that don't get picked up by Netflix, so naturally, he's always hungry) is under a lot of pressure.
"Bring me more teen dramas!" he probably roared from his huge aquarium in the bowels of Netflix HQ. The guy thats cleans his tank, wiping away a fearful tear as a tentacle slimes over his arm.
"And someone get me Martin Scorsese; tell him he can have the 10 hour sequel to 'The Irishmen' if he mentions me at the Golden Globes this time!" his fishy lips bubbling like a hot tub.
Long story short, we had to dig harder than normal to find you the good stuff this month. But that's why we're here, to make your binge-habits as frictionless as possible. So from us to you, please enjoy the very, very best (from a roster of predominantly extremely odd and unimpressive new shows & films), of what's New on Netflix in June 2021 according to Man of Many.
You'll also like:
New On Netflix in April 2021
New On Netflix in March 2021
New On Netflix in February 2021
Sweet Tooth
Produced by Robert Downey Jr, Sweet Tooth is like a Marvel movie having a nightmare. On a perilous adventure across a post-apocalyptic world, a 'loveable' boy who's half-human and half-deer searches for a new beginning with a gruff protector who is presumably a three-quarter ferret.
Release date: 4th June 2021
Elite: Season 4
How are these kids still in school? A strict principal and four new students arrive at Las Encinas, bringing an onslaught of romantic entanglements, intense rumours and a fresh mystery. As we've mentioned before, this is Spanish Gossip girl with R18+ sex scenes (so in advance, bonk, go to horny jail).
Release date: 18th June 2021
Too Hot to Handle: Season 2
For those who missed the first season, Too Hot to Handle brings ridiculously good looking singles together in paradise to see who can give up sex to win the $100,000 grand prize. Season 2 however, is a massive development. This year, they'll be bringing super good looking singles together to see who can – oh wait, shit, it's the exact same.
Release date: 23rd June 2021
Black Lightning: Season 4
If you're having superhero content withdrawals while we wait for Thor: Love & Thunder to come out, we highly recommend this show. In S4 of Black Lightning, a guilt-ridden Jefferson vows to leave his hero days behind. But new threats to Freeland – and metas – draw all the Pierces back into the fray.
Release date: 29th June 2021
Fresh, Fried & Crispy
Passionate about food and ready for fun, critic 'Daym Drops' drops in on America's smokin' hot spots for the best, freshest takes on fried food. R.I.P abs.
Release date: 9th June 2021
Best New Netflix Film
Xtreme
In this fast-paced and action-packed thriller, a retired hitman – along with his sister and a
troubled teen – takes revenge on his lethal stepbrother. Keep an eye out for a weird hybrid version of Guy Pierce and Clive Owen. 'Shivers'.
Release date: 4th June 2021
Awake
Nice one, Netflix! This looks pretty darn watchable. After a global event wipes out humanity's ability to sleep, a troubled ex-soldier will fight to save her family as society and her mind spiral into chaos.
Release date: June 2021
Skater Girl
She said see you later boy, he wasn't good enough for her. Now I'm a superstar, slammin' on my guitar, he needs to come back down to ea-her-i-erthhhhh'. In this inspiring feature film, a teen in rural India must fight against all odds to follow her dreams of becoming a skater and competing in the national championship.
Release date: 11th of June 2021
America: The Motion Picture
A chainsaw-wielding George Washington (Channing Tatum) teams with beer-loving bro Sam Adams to take down the Brits in a tongue-in-cheek riff on the American Revolution – brought to you by the founders of Spiderman: Into The Spiderverse and Archer. 'Adds to watchlist'
Release date: 30th June 2021
Best New Netflix Comedy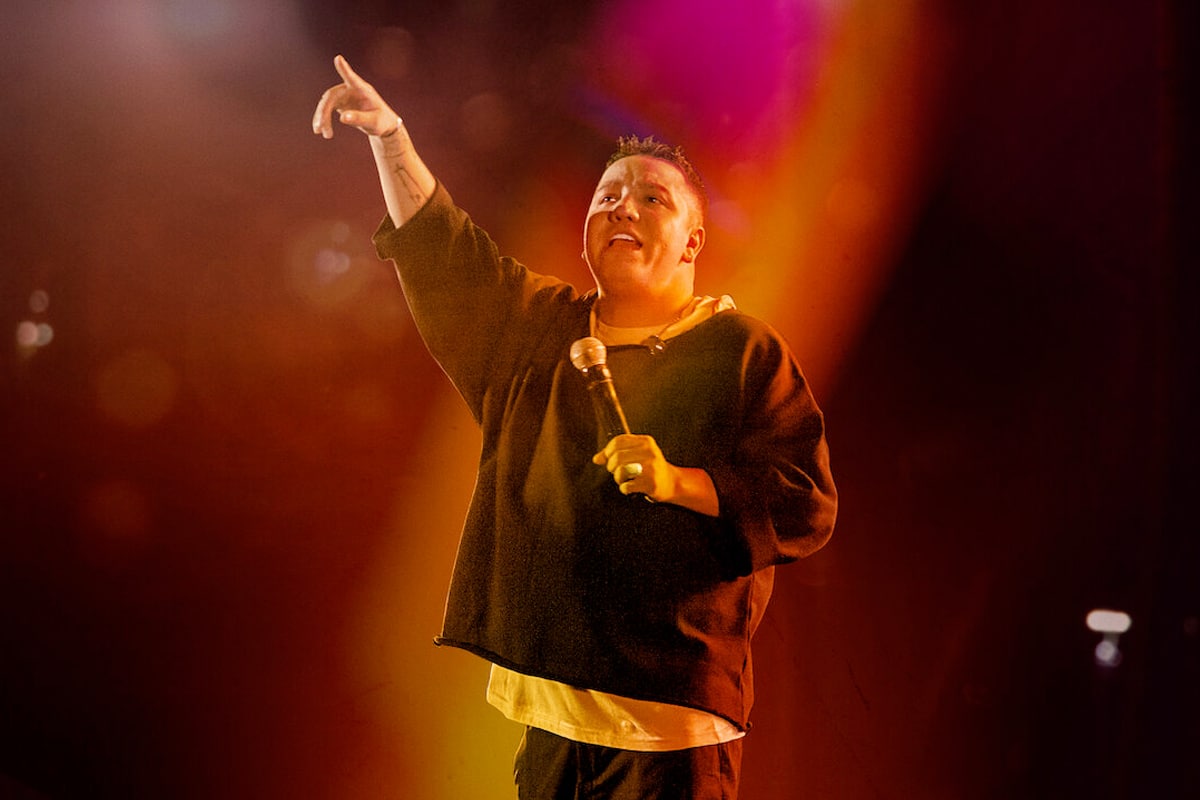 Alan Saldaña: Locked Up
Mexican comedian Alan Saldaña is back, poking gentle fun at himself and parceling advice, especially about how to stay married and how to be parents.
Release date: 3rd June 2021
Best New Netflix Documentary
Breaking Boundaries: The Science of Our Planet
Breaking Boundaries follows the scientific journey of world-renowned scientist Professor Johan Rockström. It tells the story of the most important scientific discovery of our time – that humanity has pushed Earth beyond the boundaries that have kept our planet stable for 10,000 years, since the dawn of civilisation – this is a legitimately fresh way to get the point across, and tonally, we applaud the 'enough's' enough' attitude that they've taken.
Release date: 4th June 2021
This Is Pop
For all audiophiles and music lovers alike, This Is Pop will see unfamiliar histories take center stage as hitmakers themselves – from ABBA to T-Pain – explore dimensions of pop music you never knew existed.
Release date: 22nd June 2021
Murder by the Coast
In 1999, teen Rocío Wanninkhof was murdered. Her mother's ex-partner, Dolores Vázquez, is suspected. Did she do it? A second victim reveals the truth. Was it by the coast? We think so.
Release date: 23rd June 2021
Sisters on Track
Three young homeless sisters in Brooklyn fight against the odds and their circumstances to find hope, belonging and a brighter future. That's inspiring but maybe Netflix you could pay them enough at the end of this to reverse this situation (and maybe they do, if so, nice job! If not, maybe cut an episode of 13 Reasons Why-are-we-still-making-this-show?).
Release date: 24th June 2021
Best New Netflix Anime
Godzilla Singular Point
Brought together by a mysterious song, a grad student and an engineer lead the fight against an unimaginable force that may spell doom for the world. Oh and, Godzilla king of the monsters baby!!!!!! Shoot some mouth lightning!
Release date: 24th June 2021
The Seven Deadly Sins: Dragon's Judgement
While Meliodas absorbs the Commandments so he can become the Demon King and save Elizabeth, Ban roams through purgatory to save his captain's soul. If this is making sense to you, high-five and please help.
Release date: 28th June 2021
Record of Ragnarok
As the gods weigh the fate of humanity, a lone valkyrie proposes a final battle pitting 13 gods against 13 mortal champions. Based on the much-loved manga.
Release date: (Coming soon)
You'll also like:
New On Netflix in April 2021
New On Netflix in March 2021
New On Netflix in February 2021