New On Netflix in March 2021
As we continue to preference microwave popcorn over the luke-warm fluff served at cinemas – and relishing not having to shuffle awkwardly past couples and families every single time we need to take a wiz – Netflix continues to capitalise on at-home entertainment.
Boasting the widest array of international content of all the web streaming platforms, and a formidable lineup of movie stars in need of a paycheque, Netflix is showing no signs of slowing even amidst the pandemic.
That said, how long can this golden age of television really last? Will we soon begin to fatigue at the sheer volume of choice available to us? Perhaps we already are. Soon enough we'll catch up to the present day in The Crown and then what are we gonna do? Profile the extended British royal family, from third cousins twice-removed to and low-level Dukes?
For now, though, we can sleep soundly knowing that there's more than enough juice left in the streaming tank. Here's the best of what's New On Netflix in March 2021, according to Man of Many.
You'll also like:
New On Netflix in February 2021
New On Netflix in January 2021
New On Netflix in December 2020
Best New Netflix Series
Dealer
A fresh instalment in the 'found footage' genre, Dealer follows Franck, a music video director, as he infiltrates a rough neighbourhood in the south of France to film Tony, a charismatic but unpredictable drug gang leader wanting to break into the rap music scene. Using his camera to reveal the hidden, true face of drug dealing, Franck will get caught in a bloody gang war. If you're experiencing any level of anxiety, this style of filming may set you off, so be warned.
Release date: 10th March 2021
The One
Similar to Amazon Prime's Soulmates, this show is built on themes of love – and the lies we tell ourselves and others in order to find and keep it. Things will begin to spiral when a DNA researcher helps discover a way to find the perfect partner and creates a bold new matchmaking service with a dystopian destiny at its core.
Release date: 12th March 2021
Paradise PD: Part 3
Starring the rag-tag crew of not-so-honourable police officers of Paradise, this season promises dog blackmail, sperm theft, doughnut shop intimidation and many more utterly unspeakable crimes.
Release date: 12th March 2021
Love Alarm: Season 2
Whilst we were conflicted on whether or not to include this show in the March Netflix roundup, the hype surrounding this web series is undeniable. Centred around the Love Alarm app v2.0 – which now shows you who possibly likes you (possibly?) – and Jojo thinks she's finally ready to face her feelings for Hye-young and Sun-oh and tell them what's truly in her heart. 'Vomit sound'.
Release date: 12th March 2021
The Lost Pirate Kingdom
"Yeh best start believing in rip-off's Miss Turner – yer in one"
A Netflix depiction of the real-life pirates of the Caribbean, prepare for a tale of violence, plunder and the formation of a surprisingly egalitarian republic in this documentary series that alas, does not star Johnny Depp. Fingers crossed for a surprise voice-over cameo.
Release date: 15th March 2021
The Irregulars
A perfect demonstration in flogging the dead horse of a well-known character, The Irregulars follows a bad of misfits working to solve supernatural crimes at the behest of Dr. Watson and his elusive partner, Sherlock Holmes.
Release date: 26th March 2021
Best New Netflix Film
Moxie
A film that's refreshing, timely and directed by the fabulous Amy Poehler, Moxie is a cinematic uprising – in the best possible way. Fed up with the sexist and toxic status quo at her high school, a shy 16-year-old finds inspiration from her mother's rebellious past and anonymously publishes a zine that sparks a school-wide, "coming-of-rage" revolution. Yes, there might be a few 'woke' moments that make you cringe, but overall, this film isn't about making you feel comfortable. Nor should it have to.
Release date: 3rd March 2021
YES DAY
A family-fun take on Yes Man, this Netflix film is about as uplifting as it gets. The gist is simple enough: two parents who always NO to their kids and co-workers, decide to give their three kids a YES DAY – where for 24 hours the kids make the rules. They'll go on a whirlwind adventure around Los Angeles, and learn to love each other even more than before. This gushy affair stars Jennifer Garner, Edgar Ramírez, Jenna Ortega, Julian Lerner and Everly Carganilla, and every single song in the trailer is the rot-your-teeth kind of pop that's almost too sweet.
Release date: 12th March 2021
A Week Away
In the aftermath of a troubled teen's run-in with the law, our main character faces an important crossroad: go to juvenile detention or attend a Christian summer camp. At first glance, this musical is about as preachy as a film can get, but we're all for movies that remind people that finding a strong sense of belonging is very possible, even in our darkest moments.
Release date: 26th March 2021
Bad Trip
In a hidden-camera comedy from the producer of "Bad Grandpa", two pals embark on a road trip full of pranks that pull real people into the mayhem, without mercy.
Release date: 26th March 2021
Best New Netflix Comedy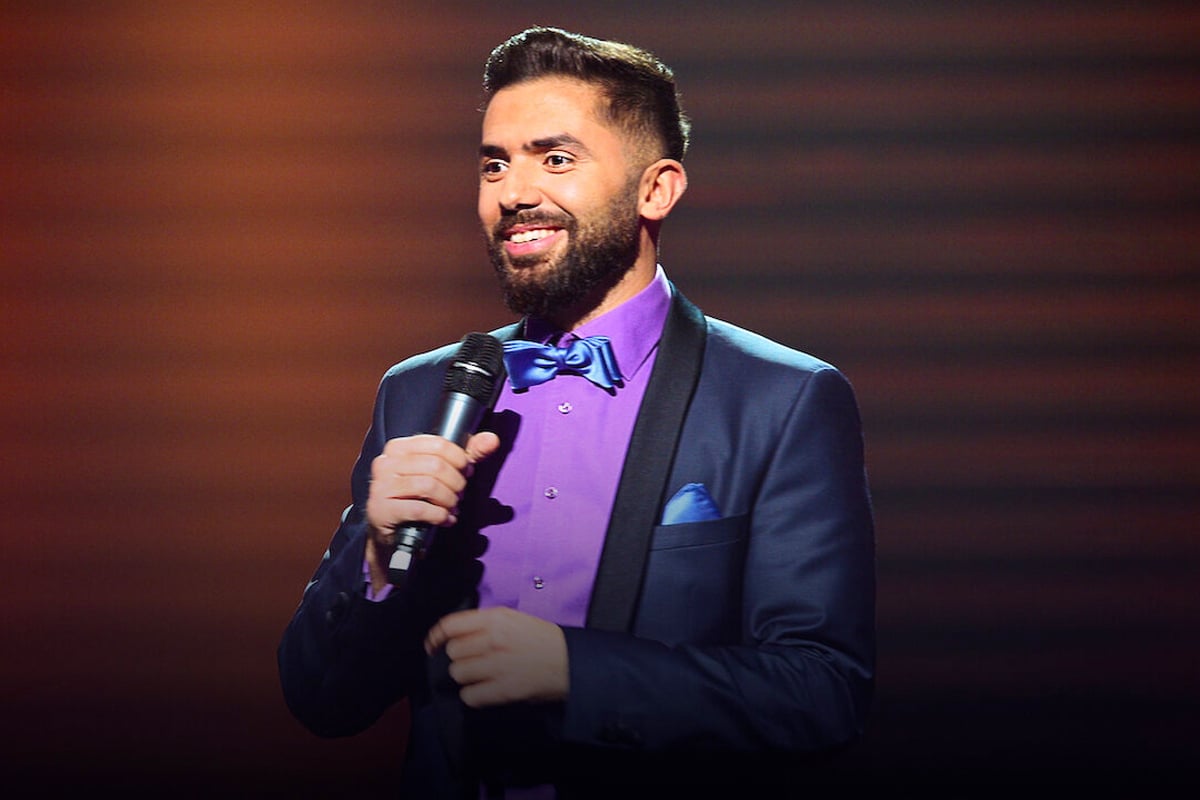 RebellComedy: Straight Outta the Zoo
The comics of RebellComedy take the stage and tackle topics including mistaken identities, being the "funny" kid and anatomically interesting starfish.
Release date: 16th March 2021
Nate Bargatze: The Greatest Average American
Tennessean-born comedian, actor, and podcast host Nate Bargatze is back with his second hour-long Netflix original comedy special. Throughout, Nate will reflect on the Oregon Trail generation, meeting his wife while working at Applebee's and the rarely trodden ground of being a father and husband.
Release date: 18th March 2021
Loyiso Gola: Unlearning
South African comedian Loyiso Gola serves up practical philosophy and filter-free humour as he tackles topics like race, identity and world politics.
Release date: 23rd March 2021
Best New Netflix Documentary
Biggie: I Got a Story to Tell
Featuring rare footage and in-depth interviews, this Netflix documentary celebrates the life of The Notorious B.I.G. on his journey from hustler to rap king. As one of the most influential rappers of all time, we feel this doco is long overdue and well worth the time of anyone who's ever done a shot of tequila while listening to 'Hypnotize'.
Release date: 1st March 2021
Murder Among the Mormons
High-stakes exploits turn deadly – and shake a global church to its core – in this extraordinary true crime story. Perhaps it was farmer joe in the barn with a pitchfork?
Release date: 3rd March 2021
Seaspiracy
Passionate about ocean life, a filmmaker sets out to document the harm that humans do to marine species – and uncovers a sinister global conspiracy that we hope involves a secret uprising of hyper-intelligent dolphins, hellbent on our demise.
Release date: 24th March 2021
Best New Netflix Anime
Pacific Rim: The Black
Yes. A million times 'yes'. This massively hyped Anime based on the exquisite blockbuster film, Pacific Rim: The Black hones in on the aftermath of a Kaiju attack in Australia.
Release date: 4th March 2021
DOTA: Dragon's Blood
Presumedly based on the competitive video game, DOTA: Dragons blood stars a dragon and a princess on her own mission, along with a Dragon Knight and some kind of dragon labrador, probably.
Release date: 25th March 2021
You'll also like:
New On Netflix in February 2021
New On Netflix in January 2021
New On Netflix in December 2020