New on Netflix in September 2020
A warm 'hello' from the ninth month of the Coronavirus show. If you're reading this in the future, please send help. It's pretty f*cked . If you're stuck in the 'now' we hope you're faring well and aren't overrun with existential dread at the thought of the incoming asteroid, more summer fires, the recession – or a surprise extra season of '13 Reasons Why'.
This month, Netflix continues to trudge on and bring us sweet, sweet content and we're pleased to report that September is a much better month for it than August – forever to be remembered as the time Netflix called in sick, globally. So without further delay, here is the absolute best of what's New On Netflix in September 2020
You'll also like:
New On Netflix in August 2020
New on Netflix in July 2020
New on Netflix in June 2020
Best New Series on Netflix
Away
Starring the eternally classy Hilary Swank, 'Away' gives off serious 'Interstellar' vibes. Which is undoubtedly a good thing. But it also gives off some 'Greys Anatomy' vibes. Which this writer is sceptical of. Swank plays Emma Green: an astronaut about to embark on a treacherous mission to Mars commanding an international crew. Perhaps even more challenging, she must leave her husband and teen daughter behind. Prepare thine tear ducts.
Release date: 4th September 2020
Young Wallender
Kurt Wallander (played by Adam Pålsson) is a cop fresh out of police academy who witnesses a brutal crime in the projects of his home city. The twist? He's been living there. For those who relish a good crime yarn, YW appears moody but not in a contrived way, and the added intrigue of a backdrop of political unrest makes for a fresh take on a battered genre.
Release date: 3rd September 2020
The Gift: Season 2
A mystery in the vein of 'The OA' and 'Midsommar', The Gift follows Atiye as she reckons with a different world and her race against time to realise her destiny. But not if the mysterious syndicate behind Serdar threatens the future. If none of this is making sense, don't worry, even those who've seen the first season might still be struggling.
Release date: 10th September 2020
Close Enough
From JG Quintel, creator of Regular Show comes 'Close Enough', a surreal animated comedy about a married couple, their five-year-old daughter, and their two divorced roommates all living together in LA. The gist of the show's arc is in the characters navigating that transitional time in your 30s when life is about growing up, but not growing old. Expect narrative around juggling work, kids, and pursuing your dreams. Oh, as well as stripper clowns and murderous mannequins of course.
Release date: 14th September 2020
Taco Chronicles: Volume 2
Wait, we're onto volume 2 of this absolute gem already? We don't recall ever having seen the first season of this show solely dedicated to the magnificent taco. Either way, from what we can gather, the Taco Chronicles unpack the long, rich, little-known histories of the mouth-watering meat pocket that we all know and love.
Meat pocket.
Release date: 15th September 2020
Ratched
From the creator of American Horror Story, witness the origin of one of the world's most iconic characters, Nurse Ratched. For those unfamiliar, she sucks as a human being and was the precursor to the 'nurse battleaxe' stereotype. Expect to be frustrated by her, constantly, and delighted by the show's art direction which looks both eerie and extremely cool.
Release date: 18th September 2020
Jack Whitehall: Travels with My Father: Season 4
Larrikin comic Jack Whitehall and his stuffy and absurd father, Michael, chronicle more travel misadventures in another season of this (mostly) unscripted comedy.
Release date: 22nd September 2020
Best New Film on Netflix
Freaks – You're One of Us
ANOTHER SUPERHERO MOVIE is here. We're wondering when our collective appetite for this genre will pass. Maybe never. For those who've still got the hunger, Freaks – You're One of Us is the story of a working mom who discovers she has superhero powers. After years of suppression thanks to her medication, she's donning her cape so-to-speak joining forces with two others like her to better the world.
Release date: 2nd September 2020
I'm Thinking of Ending Things
The embodiment of everyone's mood right now, ITOET is from the visionary mind of Charlie Kaufment (Eternal Sunshine of the Spotless Mind). Based on Iain Reid's acclaimed novel, the film follows a young woman (Jessie Buckley) on a road trip with her new boyfriend (Jesse Plemons AKA that bloke who shoots the kid in Breaking Bad) to his family farm. Trapped at the farm during a snowstorm with Jake's mother (Toni Collette) and father (David Thewlis), the young woman begins to question the nature of everything she knew or understood about her boyfriend, herself, and the world. Brace for the surreal.
Release date: 4th September 2020
The Devil All The Time
Starring Tom Holland just outside of puberty and Robert Pattinson who, quite frankly, is on a bloody roll at the moment (Tenant, The Batman): The Devil All The Time is your next thriller mystery. It's easy to see why. You've got an unholy preacher (Pattinson), a twisted couple (Jason Clarke and Riley Keough), and the crooked sheriff (Sebastian Stan) all converging around young Arvin Russell (Spiderman) as he fights the evil forces that threaten him and his family. Spanning the time between World War II and the Vietnam war, director Antonio Campos renders a seductive and horrific landscape that pits the just against the corrupted.
Release date: 16th September 2020
Enola Holmes
Starring Millie Bobby Brown as Sherlock Holmes' sister and  Henry Cavill as the detective himself, Enola Holmes appears to traverse Enola's journey to becoming a super-sleuth in her own right. From what we can gather she spends the film playfully outwitting her famous brother and unravelling a dangerous conspiracy around a mysterious young Lord. You'll like the pace on this one.
Release date: September 2020
Love, Guaranteed
Not the sequel to 'Love Actually' we all really need in our lives right now, Love Guaranteed follows an earnest lawyer (Rachael Leigh Cook) taking on Damon Wayans Jr. as a client to sue his dating website for false advertising. But as the case heats up, so do Susan and Nick's feelings for each other. Cool.
Release date: 3rd September 2020
Best New Comedy on Netflix
Felipe Esparza: Bad Decisions
Filmed in Santa Ana, California as two separate performances – one in English and one in Spanish – the specials showcase Esparza's edgy style of humour as he weaves through difficult anecdotes of his childhood and mistakes in his adult life.
Release date: 1st September 2020
Afonso Padilha: Alma de Pobre
Brazilian comedian Afonso Padilha dives into his humble beginnings and digs out funny stories about his childhood in this very personal set.
Release date: 3rd September 2020
Michael McIntyre: Showman
Michael McIntyre makes his Netflix Original Stand-up comedy special debut with Michael McIntyre: Showman. Fresh off his 'Big World Tour,' recalling international encounters like avoiding shark attacks in Australia, New Zealanders' strange relationship with vowels, and the difference between performing for a US audience vs. a British audience.
Release date: 15th September 2020
Michelle Buteau: Welcome to Buteaupia
Letting loose with a goblet of frosé (not a typo, it's a frozen rosé) in hand, Michelle will deliver a dynamic hour of comedy that delves into parenthood, cultural difference, and the overlooked value of short men.
Release date: 29th September 2020
Best New Documentary on Netflix
Chef's Table: BBQ
The season that'll have you in the car on the way to your butcher after (or during) the first episode will delve into the smoky, juicy world of barbecue. Finally. Some of the featured chefs and pitmasters include Tootsie Tomantez, an 85-year-old grandmother who still shovels the coals at her Texas restaurant; Lennox Hastie, a remarkable Australian chef who sources all of his ingredients from the Outback; Rodney Scott of South Carolina, who is known for his whole hog barbecue; and Rosalia Chay Chuc, a traditional Mayan chef who serves Cochinita Pibil out of her Mexico home. Sign us up.
Release date: 2nd September 2020
My Octopus Teacher
An unusual friendship – and it had better just be plutonic – develops between a filmmaker and an octopus living in a South African kelp forest that shares the mysteries of its world. Despite this writer having a morbid fear of Octopi, it's too weird and wonderful to ignore. One for the watchlist.
Release date: 7th September 2020
Bad Boy Billionaires: India
This investigative docuseries explores the greed, fraud and corruption that built up – and ultimately brought down – India's most infamous tycoons. Considering we in the West, and our media, tend to ignore most of what's going on outside of our own drama, we imagine there'll be more than a few surprises in store.
Release date: 2nd September 2020
The Social Dilemma
A doco that explores the consequences of our growing dependence on social media (about bloody time), The Social Dilemma made it into Sundance. So you know it's at least going to have something to say. As digital platforms increasingly become a lifeline to stay connected, Silicon Valley insiders will reveal how social media is reprogramming civilisation by exposing what's hiding on the other side of your screen. Spooky.
Release date: 9th September 2020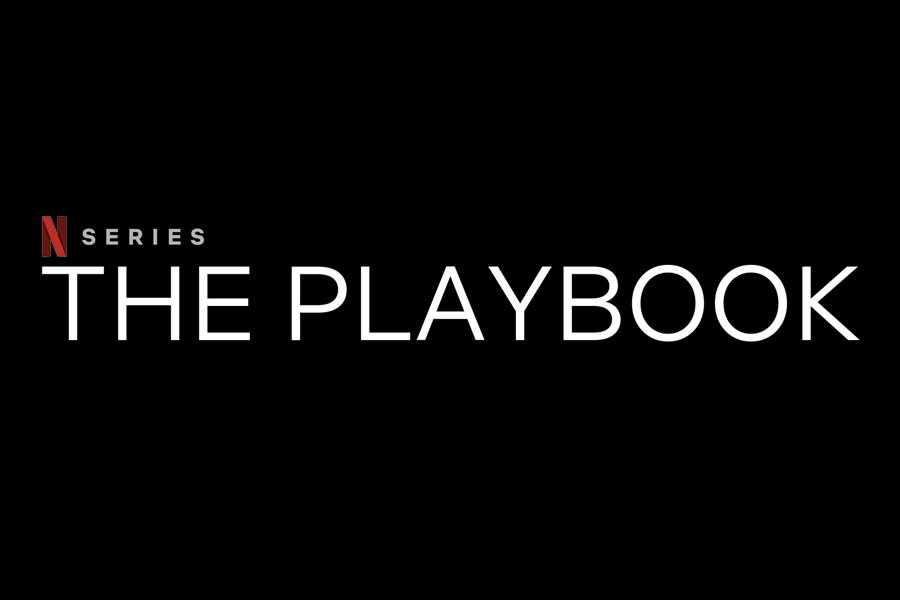 The Playbook
Profiling legendary coaches as they share the rules they live by to achieve success in sports and in life, The Playbook is full of emotional and in-depth interviews. As each coach reveals the critical moments in their personal lives and careers, we learn what ultimately helped form their coaching philosophies.
Release date: 22nd September 2020
The Chef Show: Season 2
In another season with Jon Favreau and Roy Choi mixing with accomplished chefs and celebrity friends, expect good conversation and delicious food. If that's your thing.
Release date: 24th September 2020
Best New Netflix Anime
The Idhun Chronicles
After a necromancer takes over the magical world of Idhun, two adolescent earthlings help fight an assassin sent to kill all Idhunese refugees on Earth. What a dick.
Release date: 10th September 2020
Dragon's Dogma
Resurrected as an 'Arisen', a bloke called Ethan sets out to vanquish the Dragon that took his heart. But with every demon he battles, the more he loses his humanity.
Release date: 17th September 2020
You'll also like:
New On Netflix in August 2020
New on Netflix in July 2020
New on Netflix in June 2020