New On Netflix in April 2019
Despite having a solid track record this past year, April 2019 could just be Netflix's magnum opus. From the new Chilling Adventures of Sabrina to the oddball 'Unicorn Store' starring Brie Larson and Samuel L. Jackson, more international content and a zombie drama to boot, the original content coming from US Streaming goliath is bigger and better than ever in this New To Netflix In April 2019.
ORIGINAL SERIES
Chilling Adventures of Sabrina: Part 2
If we're remembering correctly, Sabrina is now a tad darker than her season 1 self. The Chilling Adventures of Sabrina Part 2 will see the teenage witch "struggling to maintain her friendships in the mortal world", setting her old school on fire, getting a bit thirsty on the d-floor, and being OK with straight-up murdering people (nice). We also get a glimpse at what the Devil looks like, and yep, you guessed it, he's a handsome rooster. Check it out on the 5th.
Tijuana
Set in Mexico (of course) Tijuana is has everything you're looking for in a crime drama. As a few key journalists try to uncover a major conspiracy, there is the murder of a prominent politician to solve. On top of this, it looks to be exquisitely shot; think the starkness of 'No Country For Old Men' mixed in with a bit of 'Spotlight'. If you're a fan of the 'trail of breadcrumbs' show as much as we are, check out Tijuana on the 5th of April.
Persona: Collection
It's at this moment we'll tip our hat to Netflix for opening up a slew of opportunity for international TV and Filmmakers and giving us Westerners the opportunity to ingest content we'd otherwise never have access to. With this in mind, Persona: Collection is said to be an eclectic exploration of different personas, packaged as a collection of four short films directed by critically acclaimed Korean directors. From what we can gather it's a: tennis match, forbidden love, coming of age and something out of this world. This one is out on the 5th.
You vs. Wild
Off the back off the wildly successful 'Bandersnatch, You vs. Wild is a new interactive adventure series from Netflix. In it, you'll make key decisions to help the Bear Grylls survive, thrive and complete missions in the harshest environments on Earth. Personally, we can't wait to see this one, and to perhaps instruct Mr Grylls to sleep inside of a moose carcase, so be sure to check it out on the 10th of April.
Black Summer
We were wondering when Netflix would take a shot at The Walking Dead… Black Summer, an original prequel set in the Z Nation universe, follows Rose (Jaime King) as she searches for her lost daughter. As you can imagine, sometimes the Zombies are the least of their problems, with mistrust and betrayal running rampant in a world devoid of humanity. Black Summer drops on the 11th.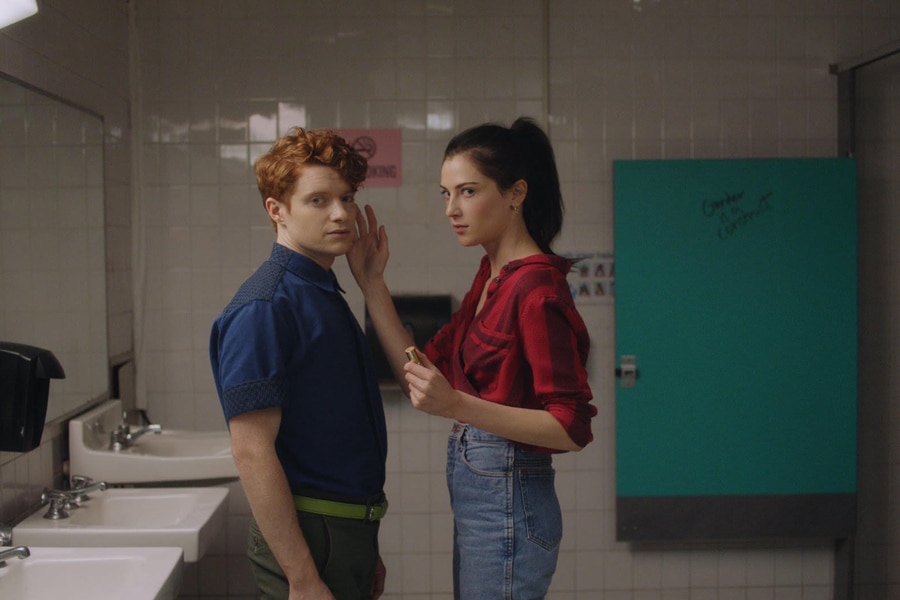 Bonding
Bonding, brought to you by the people who did True Detective & Mr Robot, is clearly backed by some of TV's heaviest hitters. And it looks like it could be bloody brilliant. From the trailer, we can see that the story will follow a New York City grad student who enlists her gay best friend from high school to be her assistant Dom. An exploration of the weird and wonderful world of fetishism, Bonding has oodles of promise and is available to stream on the 24th of April.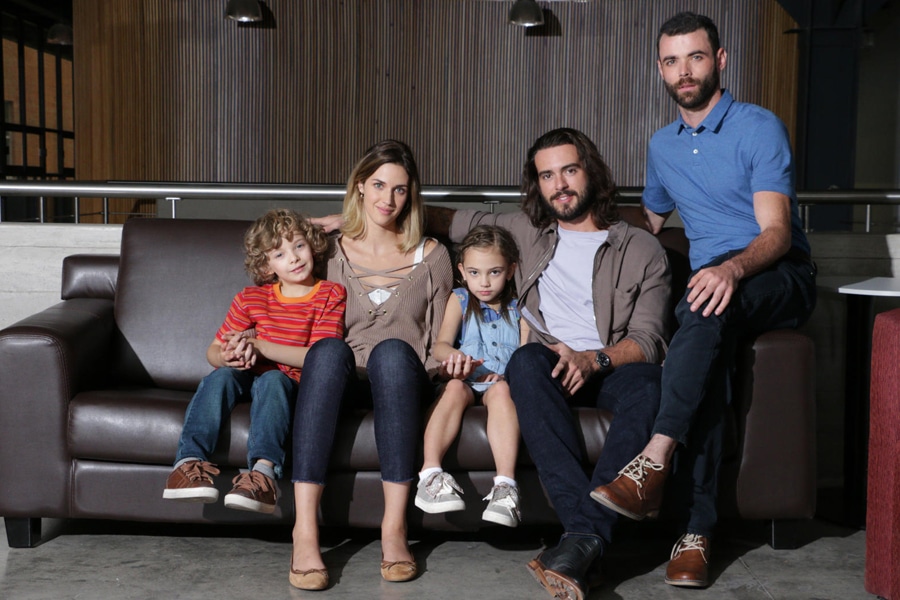 Yankee
Yankee is the story of Edgar Valdez, a young man from Texas who, instead of heading off to University with his friends, decided to cross the Rio Grande to become one of the most bloodthirsty assassins in the history of Mexican drug trafficking. Check it out on the 26th.
Chambers
A young heart attack survivor (oh, chambers of the heart. Very clever Netflix) becomes consumed by the mystery surrounding the heart that saved her life. However, the closer she gets to uncovering the truth about her donor's sudden death, the more she starts taking on the characteristics of the deceased—not all of which are positive. Chambers is coming to a smart device near you, in April.
NETFLIX FILM
Unicorn Store
Kit (Brie Larson aka Captain Marvel), is a twenty-something 'dreamer', painter and all-around space cadet. Kicked out of art school she takes a boring day-job and hates her life. That is until she receives an invitation that would fulfil her childhood dreams. Turns out that invitation is from Samuel L. Jackson. Whether she's having a nervous breakdown and imagining the whole thing, or if a brightly coloured, optimistic Jules Winnfield actually does own a shop called the 'Unicorn Store', it's up to you. Check it out on the 5th.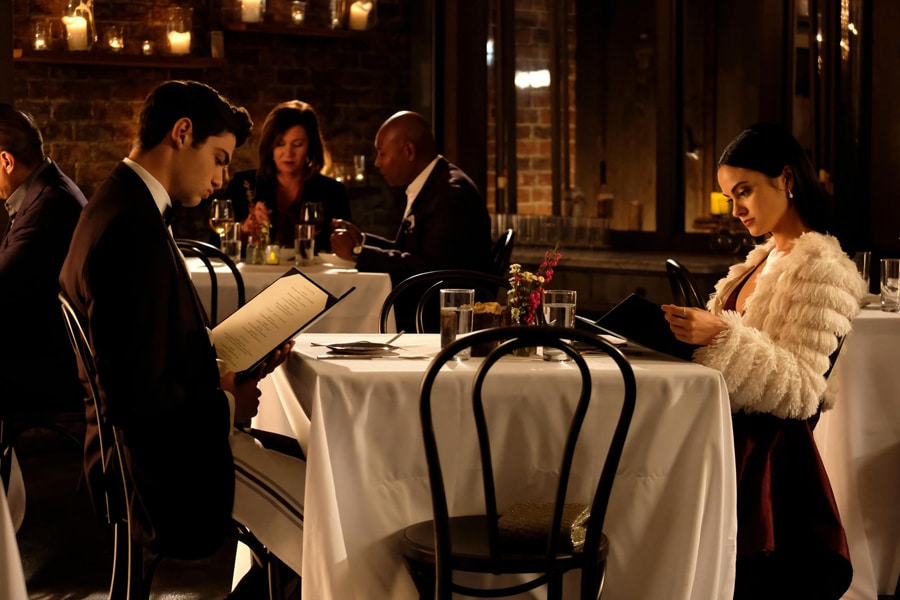 The Perfect Date
To save up for college, Brooks Rattigan creates an app where anyone can pay him to play the perfect stand-in boyfriend for any occasion. Someone get his guy a series B round of funding! No, but seriously, this one looks to be a lot more 'gooey' than it should be. Think along the lines of 'The Kissing Booth. But if that's your thing, check it out on the 12th.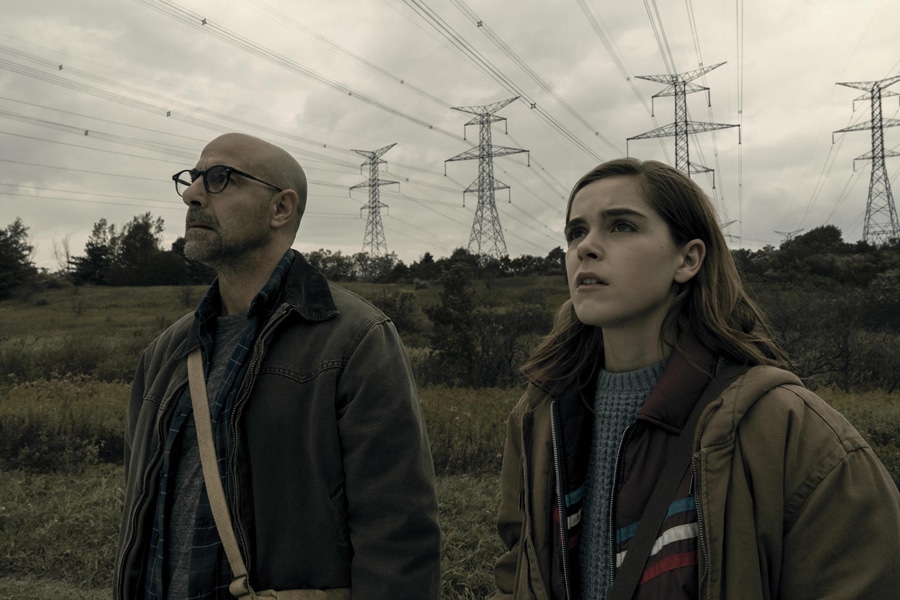 The Silence
We're hoping that John Krasinski hasn't gotten wind of this one, because it sounds a lot like a little film called 'The Quiet Place'. Nonetheless, the Silence reveals a world plagued by terrifying creatures who hunt their human prey by sound, and so 16-year old Ally Andrews (Kiernan Shipka), who lost her hearing at 13, and her family seek refuge in a remote haven. Throw in a cult who believe Ally's heightened senses are the key to fixing their problems, and you've twisted the plot just enough to get away it. It does look good though so check this original film out on the 12th of April.
Someone Great
On the heels of a blindsiding breakup, music journalist Jenny (or Jane the Virgin as you may know her best for) prepares for a new beginning, calling on her gal-pals for support. To be completely honest, the trailer doesn't give much away by way of plot, it's mostly a series of one-liners and uplifting music, but it looks pretty good nonetheless. Brought to us by the producers of Bridesmaids, Someone Great is out on the 19th.
ORIGINAL COMEDY
Kevin Hart: Irresponsible
Kevin Hart brings his current comedy tour, to the smart-screen for his first original Netflix standup special. Live at the O2 Arena in London, England, Hart touches on his friends, family, travel, and a year filled with Irresponsible behaviour. Love him or hate him, the dude is funny so be sure to stream to your heart's content on the 2nd.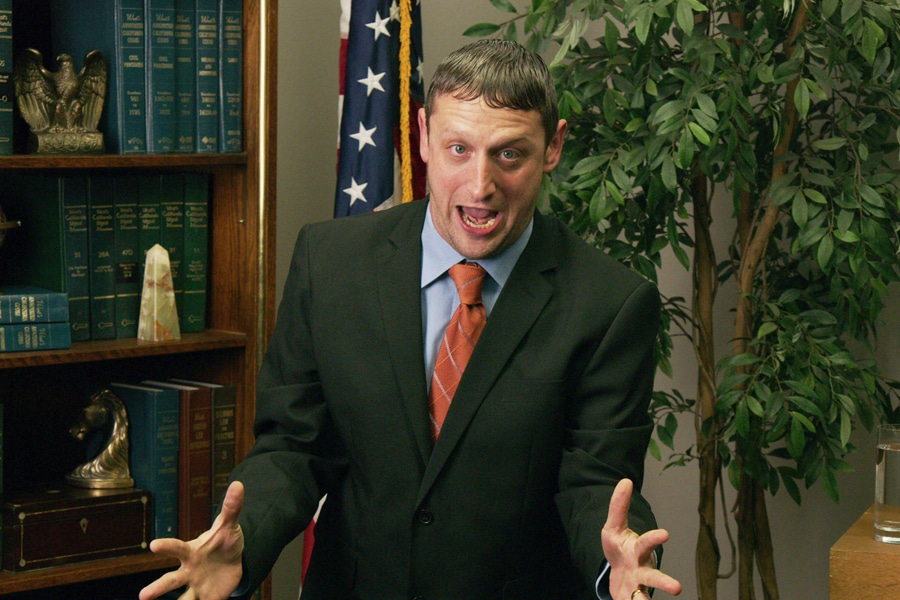 I Think You Should Leave with Tim Robinson
In this new sketch show (think along the lines of 'Inside Amy Schumer') Tim Robinson and 'guests' spend each segment driving someone to the point of needing – or desperately wanting – to leave. A fresh approach to comedy in our opinion, we look forward to seeing this one on the 23rd.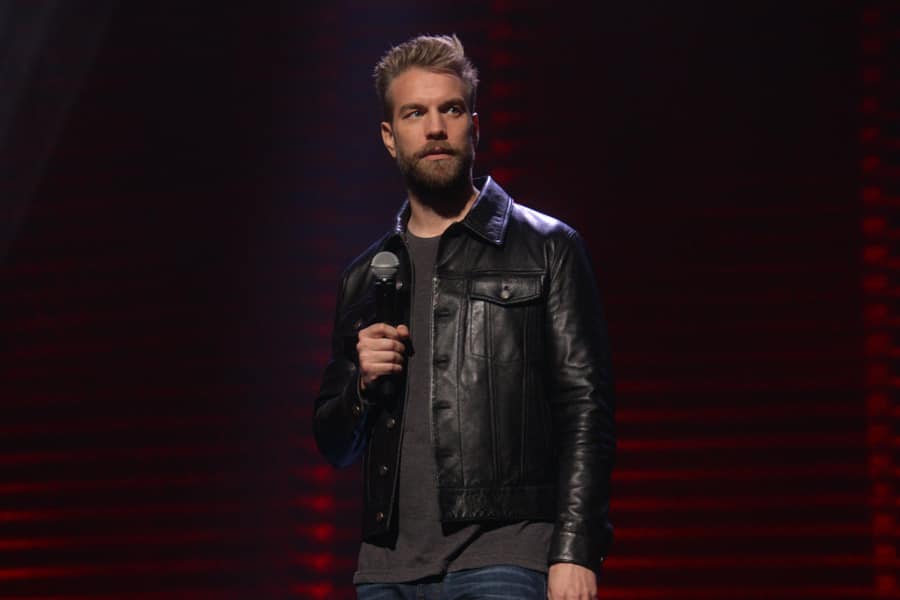 Anthony Jeselnik: Fire in the Maternity Ward
"Everyone knows there is no topic Anthony Jeselnik can't conquer" – is Netflix's nice way of saying that Anthony J is a total asshole. Well played Netflix PR robot, well played. Fire in the Maternity Ward is a follow up to the 'Thoughts and Prayers' special, and we're not expecting it to be a whole lot different. Mostly just A.J telling us how offensive he is, over and over. It's out on the 30th though, so prepare to be 'offended' soon.
ORIGINAL DOCUMENTARY
Our Planet
If you're a fan of David Attenborough, then Our Planet is for you. Especially since he's narrating it. The trailer boasts exhilarating visuals and stunning footage of rarely-seen animals, cut with the uplifting sounds of Mumford & Sons. Mix in some sombre truths about humanity's impact on the planet's habitats and species and hey presto, you've got an unmissable new original Doco from Netflix. You don't have long to wait thankfully, as Our Planet is out on the 5th.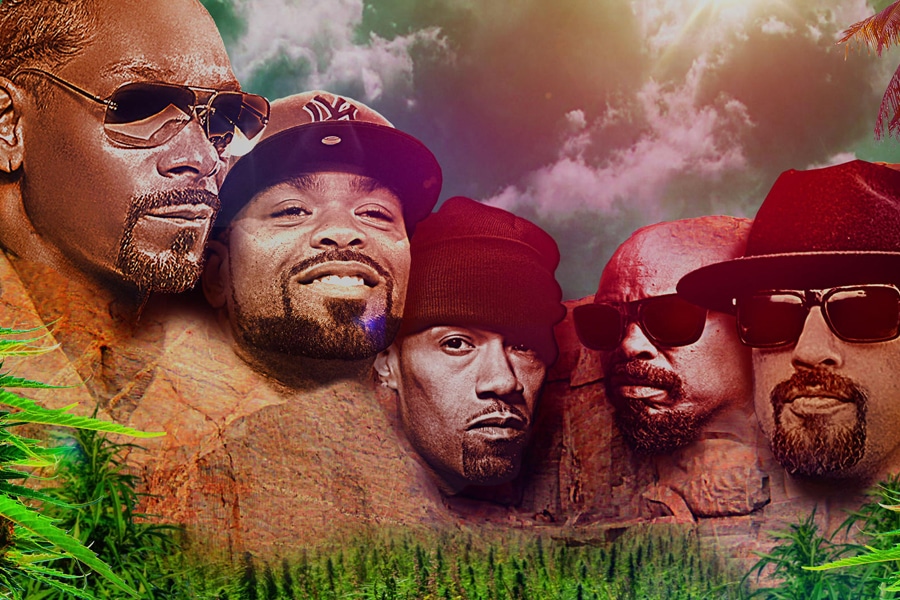 The Grass is Greener
It 'lit up' jazz and hip-hop (bravo again Netflix PR robot, we are loving the wordplay) and 'ignited' a war on drugs steeped in racial injustice – from what we can gather, in amongst the slew of double entendres Netflix is releasing a doco on the USA's complicated relationship with weed. And YES we noticed you're releasing it on the 20th of the 4th Netflix, you are freakin' cool, we get it, #blazeit and all of that.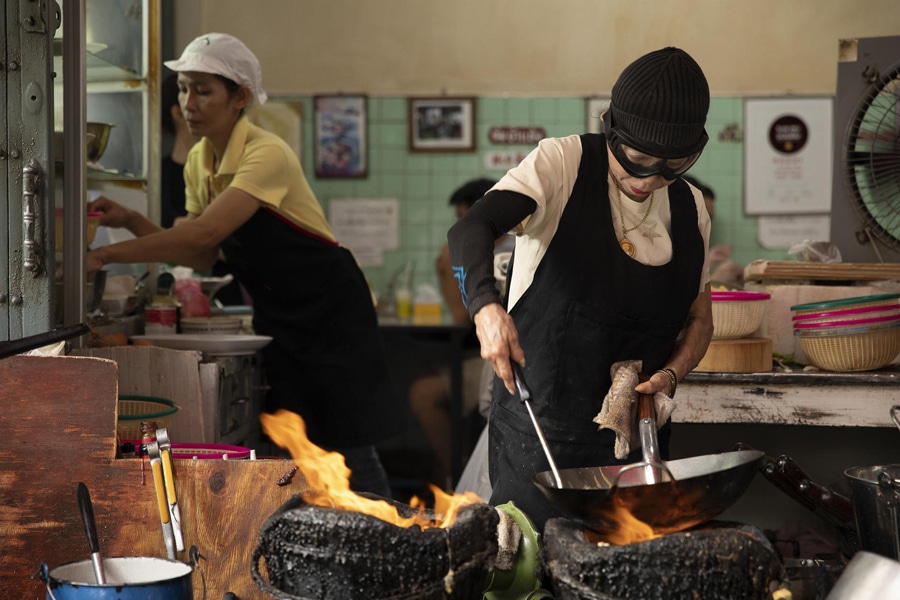 Street Food
From the creators of Chef's Table, Netflix original 'Street Food' takes viewers to some of the world's most vibrant cities to explore the rich culture of street food all over the globe. Season one explores nine countries across Asia, from the hawker stalls of Singapore to the food carts of India. Each episode is said to highlight the stories of perseverance and culture that bring life to each country's cuisine. Check it out on the 26th.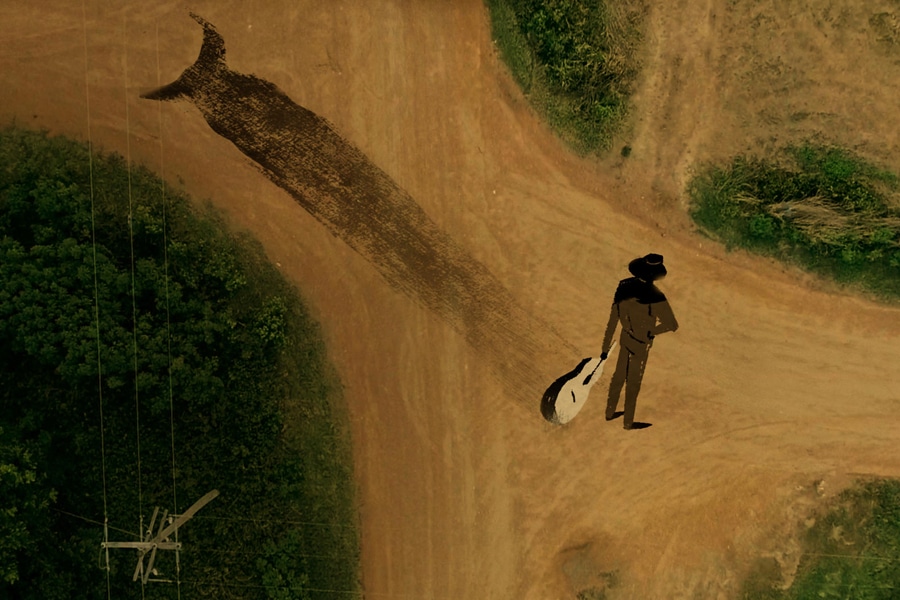 ReMastered: Devil at the Crossroads
Robert Johnson was one of the most influential blues guitarists ever, period. Even before his early death, fans wondered if he'd made a pact with the Devil, and considering that he birthed the blues as we know it, it just might be true. Find out about the man behind the guitar on the 26th.