New On Netflix in May 2019
It's getting chillier – which makes 'now' the beginning of Netflix season, people. Perhaps you've already begun to dodge a few texts inviting you to somewhere less warm and inviting than your apartment, in favour of your favourite show? Or traded in your stomping boots for warm uggs and cosying up to your SO on the couch? Regardless, that 'night in' is made a shit-load better with that special something we all want, nay need: more content (especially since GOT only really takes up an hour of your week) Here to help you navigate the algorithm, and those colder Autumn nights, is the very best of what's New To Netflix In May 2019.
ORIGINAL SERIES
Flinch
Flinch takes people with nothing better to do and puts their nerves to the test. Not quite as full-on as X-factor, these contestants will face situations designed to make them 'flinch'. This includes some of the more subtle methods, like shooting a paintball gun straight at your face, as is depicted in the trailer. On top of the shame of being known as a 'flincher', failed contestants will not only lose the game but suffer painful consequences. Sounds ominous! We like it. Check it out on the 3rd of May.
Dead to Me
Dead to Me is a dark single-camera comedy about a powerful friendship that blossoms between a tightly wound widow and a free spirit with a shocking secret. Starring Christina Applegate as the widow, we're all for comedic efforts that stare down death itself, which means that Dead to Me could very well be a strong follow-up to Gervais' epic ' 'After Life'. Mark it in the calendar, Dead to Me is out on the 3rd.
Tuca & Bertie
Tuca & Bertie is the story of two bird women – or bird-ladies – who are flatmates, sharing not only common areas in the house but their lives as well. One is a carefree toucan (Tiffany Hadish) and the other an anxious songbird (Ali Wong), which sounds suspiciously like the format for the 'odd couple', providing that the songbird is very clean and doesn't crap on the floor constantly. If you're a fan of Bojack horsemen, well you're in luck cos' it's from the same creative team – Tuca & Bertie is out on the 3rd.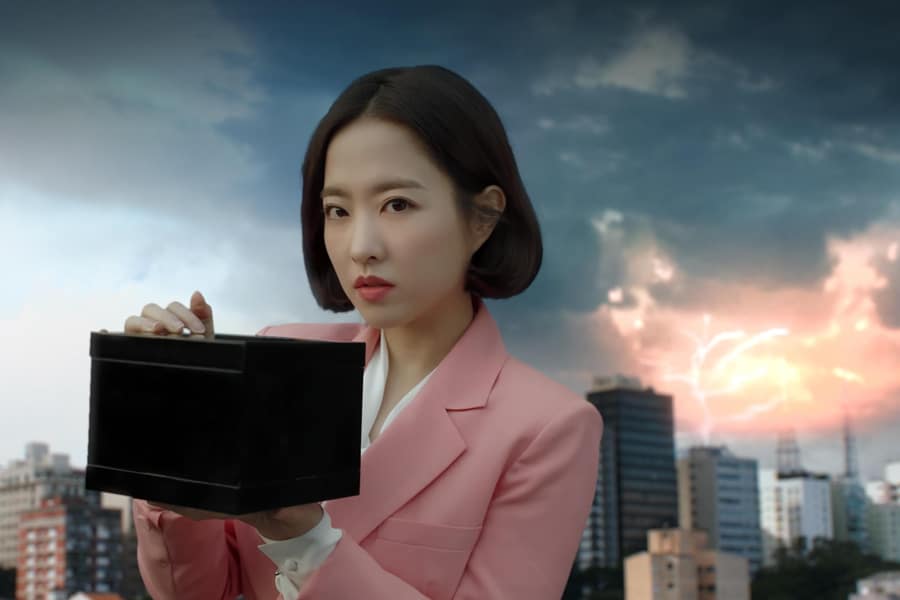 Abyss
Thanks to a magic marble, a prosecutor discovers that she's been reincarnated into a different person after getting into an accident. She's not the only one of course, and so the story of two very attractive people – a selling point that is dropped surreptitiously in the trailer about 6 times – figuring out why they're so attractive begins. If this sounds like riveting web-content to you, be sure to tune in on the 6th.
Lucifer: Season 4
As Hell's douchiest continues his spell on earth for season 4 of Lucifer, Chloe struggles to come to terms with the devil's disturbing revelation, while a rogue priest sets out to stop a long-rumoured prophecy. Lucifer: Season 4 is out on the 8th.
Easy: Season 3
One of the better shows that tout 'comedy-realism' on the market today, Easy: Season 3 looks to be in fine form. From Director Joe Swanberg, Easy follows a nicely diverse set of characters as they fumble through the modern maze of love, sex, technology and culture in the city of Chicago. Check it out on the 10th.
https://www.youtube.com/watch?v=lyZezqU0DOI
The Society
Set to the melancholic croon of Billie Eilish, The Society trailer appears to follow a group of rebellious teenagers who are mysteriously transported to a facsimile of their wealthy New England town without any trace of their parents. Whilst fun at first, things go dark quickly, making for an extremely promising take on 'Lord of the Flies' that we expect will be a fan favourite in no time. The Society premiers on the 10th.
She's Gotta Have It: Season 2
From Academy Award winner Spike Lee, She's Gotta Have It S1 thundered into the hearts and eyeballs of people across the globe, thanks to the shows striking art direction and brilliant pacing. Season 2 is here and promises even more romantic turmoil, artistic challenges and an eye-opening trip to Puerto Rico which will set Nola Darling on a new course. Unfortunately, you'll have to wait as this one doesn't drop until the 24th.
WHAT/IF
Boasting a stylish but annoyingly vague trailer, WHAT/IF is said to be a raw, voyeuristic examination of acceptable people doing unacceptable things. Starring Renée Zellweger (she's back bby) the first season narrative will focus on two struggling newlyweds who accept a powerful woman's ethically perilous proposition to secure a badly needed financial windfall. Sounds positively titillating. WHAT/IF is out on the 24th.
How to Sell Drugs Online (Fast)
File this under entrepreneurial education if you will, because How To Sell Drugs Online (Fast) is here and it's not just a click-bait article designed to get you onto a police watch-list. Inspired by real events, this show will ask the question: what if a teenager built up a drugs empire from his bedroom in Leipzig? To find out the answer, tune into Netflix on the 31st.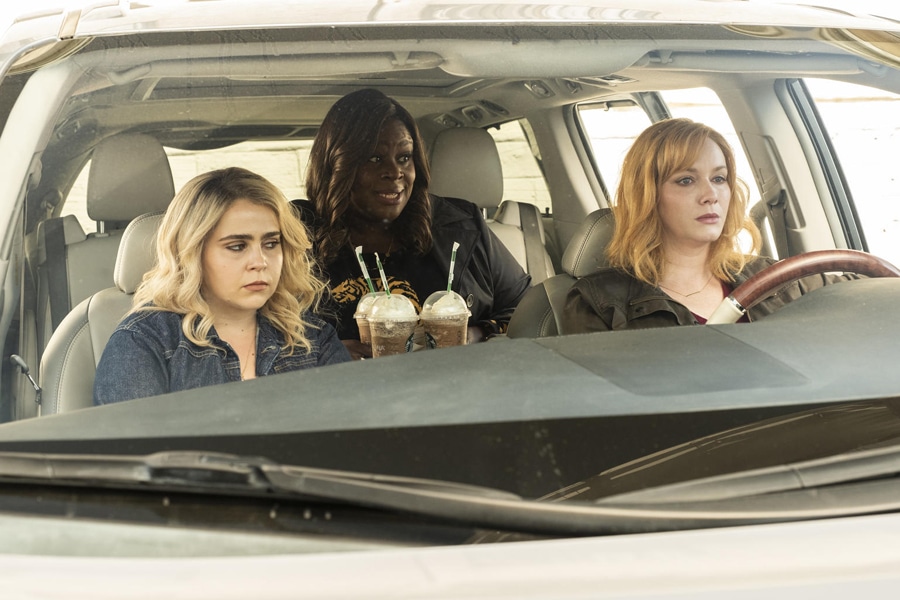 Good Girls: Season 2
Starring Christina Hendricks, Mai Whitman and Ruby Hill in their second season of Good Girls, the women of the show come face-to-face with the consequences of their criminal behaviour – and a fat stack of cash to match it. Check it out on the 31st of May.
The Mechanism: Season 2
Hard, gritty, sexy and violent, the Mechanism is perfect for the hyper-realist criminal versus cop drama fan. In Season 2, despite some tough changes at home and work, Ruffo resumes his fight, following a corrupt new target and a trail of kickbacks into the upper reaches of politics. This one is a must see and comes out in May.
NETFLIX FILM
Extremely Wicked, Shockingly Evil and Vile
A Netflix film that copped some severe flack for its heavily stylised trailer and seemingly tasteless effort to make Ted Bundy 'sexy', Extremely Wicked, Shockingly Evil and Vile will no doubt garner massive attention (and eyeballs) this month. A chronicle of the crimes of Ted Bundy from the perspective of Liz, his longtime girlfriend, who refused to believe the truth about him for years, this flick will either sink or swim with audiences. Check it out on the 3rd.
The Last Summer
Cashing in on the heartthrob success that is our very own KJ Apa (Riverdale's Archie), the Last Summer is without question a chick-flick to end all chick-flicks. Question is, does it have a broader appeal like a good rom-com should or did the Netflix execs know exactly who they were targeting and damn the rest of us? You be the judge, The Last Summer is out on the 3rd.
Wine Country
Starring and Directed by the exceptional Amy Poehler, along with some of her SNL co-stars, Wine Country is the story of a group of old friends uniting for a vacay in the lovely Napa Valley. Naturally, there will be pithy conflict amidst the heartfelt comedy, but when it comes to the genius Poehler, we doll out the free-passes gladly. Wine Country is out on the 10th.
See You Yesterday
See You Yesterday is the tale of two Brooklyn teenage prodigies, C.J. Walker and Sebastian Thomas, who build makeshift time machines to save C.J.'s brother, Calvin, from being wrongfully killed by a police officer. Racially charged and stylishly shot, See You Yesterday won't be winning any Oscars but should definitely make its way onto the watch later list.
The Perfection
Following a troubled musical prodigy (Allison Williams) who seeks out the new star pupil (Logan Browning) of her former school, Perfection is a must-see for May. Gripping hard from the first frame of the trailer, this seemingly elegant and terrifying suspense ride may just show that Netflix can do proper cinema across multiple genres. Check it out on the 24th.
ORIGINAL COMEDY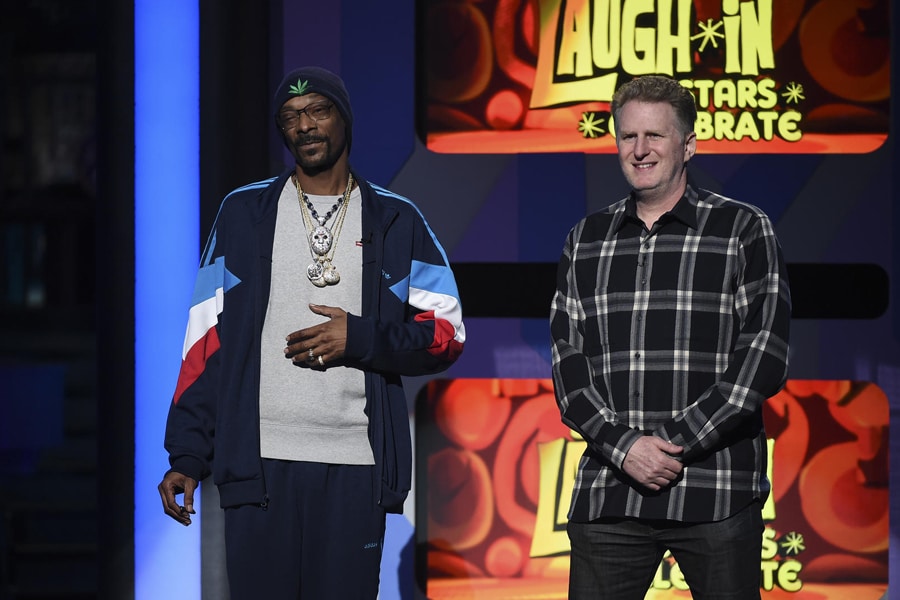 Still LAUGH-IN: The Stars Celebrate
Text your mum and dad, because there's a comedy special for Boomers in town. A special honouring "Laugh-In" to be hosted by Goldie Hawn and Lily Tomlin, Still Laugh-In: The Stars Celebrate is out on the 14th.
Wanda Sykes: Not Normal
A 30-year comedy veteran, Wanda Sykes, is here to deliver a sharp-witted critique on the state of the world in her first Netflix comedy special. The one-hour show hits Australian shores on the 21st of May and according to the Netflix PR team, is really, really funny.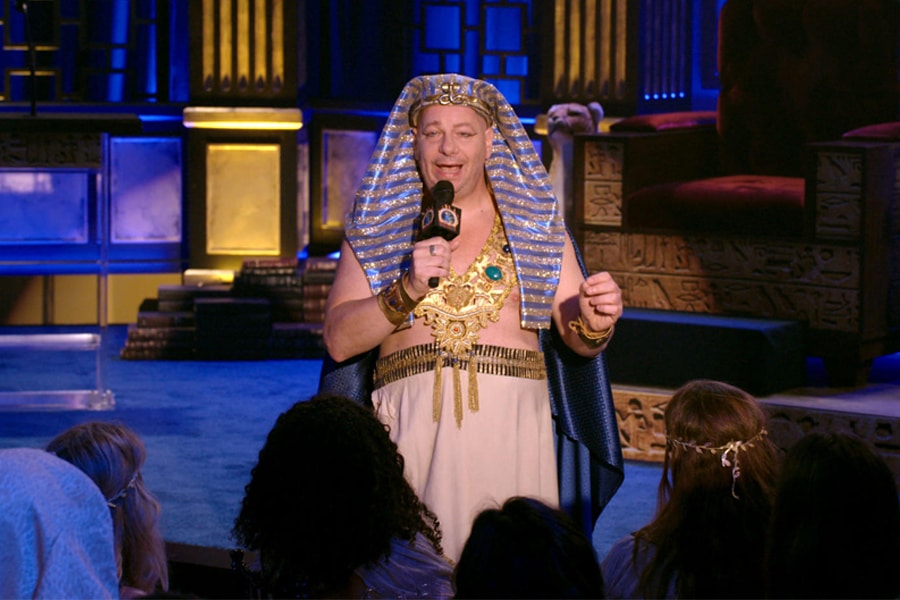 Historical Roasts
Apparent "Roastmaster General" Jeff Ross's new comedy series 'Historical Roasts' brings together A-list comedians in period-appropriate garb to celebrate prominent historical figures of the past, from Presidents (Abe Lincoln) to Rockstars (Freddie Mercury) and everything in between. Be sure to check it out on the 27th.
ORIGINAL DOCUMENTARY
Knock Down The House
This rousing documentary follows four extraordinary women—Alexandria Ocasio-Cortez, Amy Vilela, Cori Bush, and Paula Jean Swearengin—who take on the congressional establishment by mounting grassroots campaigns and building a movement during a time of historic volatility in American politics. If you enjoy the complex nature of the corrupt American political landscape, be sure to check this one out on the 1st.
All In My Family
From documentarian Hao Wu comes a heartfelt portrait of how he created a thoroughly modern family in America, only to face the dilemma of introducing his same-sex partner and their children to his deeply traditional parents and relatives in China. While homosexuality is becoming more accepted in Western society, in traditional ethnic groups (and many other places in the world), it is still considered a taboo – so give this one a crack on the 3rd.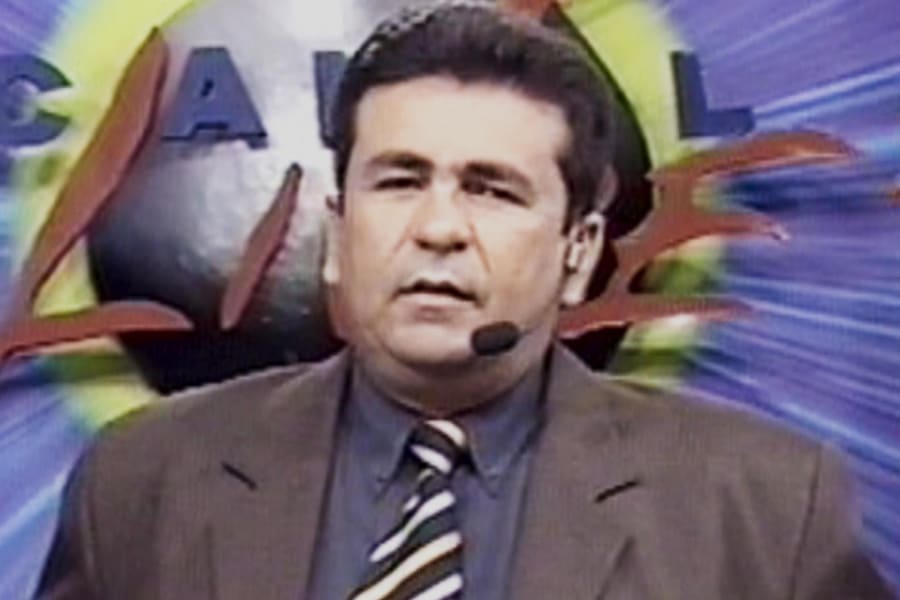 Killer Ratings
The crazy-but-true-life story of a Brazilian TV host who literally killed for ratings – and used his crime TV show to cover up the grizzly truth. One of those 'how did I not hear about this?' stories, Killer Ratings is out on the 31st to satiate your curiosity.
ORIGINAL ANIME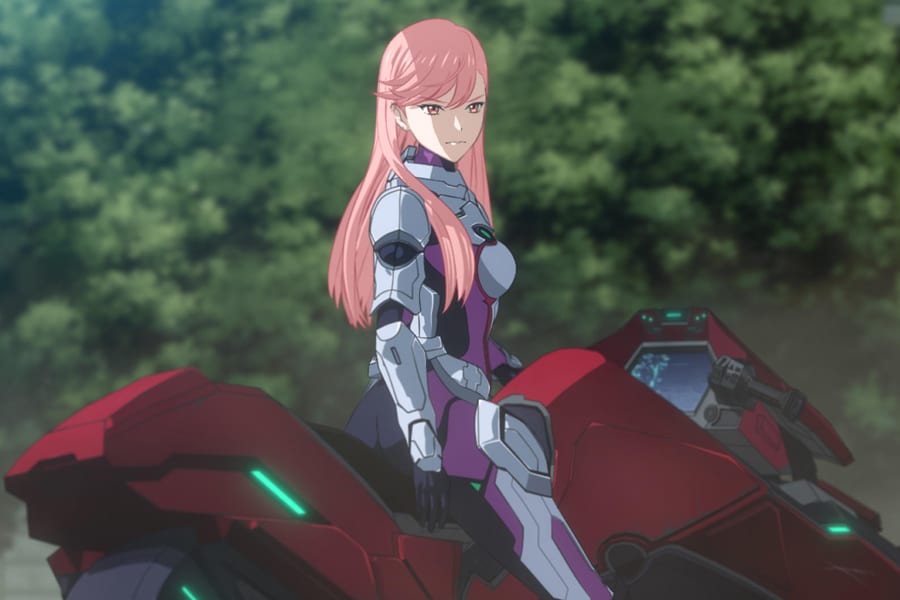 Revisions
From what we can gather, without an English subs trailer available, Revisions tells the story of Shibuya who from the year 2017, time-warps to 2388. Along with high schooler Daisuke and his friends, they are conscripted by AHRV agent Milo to fight a hostile cyborg race. If you're a fan of action-packed science-fiction, be sure to check this one out on the 14th.