New On Netflix in May 2020
Happy isolation, everybody. Hope you're faring well.
Whether you are 'working' from home while you read this – perhaps in an old robe eating leftover takeout from three nights ago like a goblin – or simply enjoying the splendour of your own home for the 42nd day straight, there's one thing we all have in common…
We're watching a shitload more TV aka Netflix. And in some small way, that brings us closer together. So just stopping here for a quick sec' to say: thanks, Netflix-daddy. You're alright.
You'll also like:
New To Netflix In April 2020
New To Netflix In March 2020
New To Netflix in February 2020
Despite major halts in film & TV production, Netflix still has the goods this month. From the release of 'Space Force' (a brainchild of the collective mind of Greg Daniels & Steve Carrell) to the second half of 'Rick and Morty' (fkn, finally), May's line-up is here to ease your iso-frustration, one piece of content at a time.
So here it is, Man of Many's essential list of what's New on Netflix in May 2020
Best New Series on Netflix
Dynasty: Season 3
If you're a fan of unreasonably good-looking people and drama, then the return of Dynasty – a modern-day reboot of the iconic soap that follows two of America's wealthiest families – will be music to your ears. Promising some significant back-stabbing with a bit of sex thrown in, there's a compelling reason to check out this show – even if it is junk food.
Release date: 23rd May 2020
Into the Night
Boasting a pretty cool base concept, Into The Night is a French thriller that definitely deserves your attention one upcoming Friday night-in. When the sun suddenly starts killing everything in its path, passengers on an overnight flight from Brussels attempt to survive by any means necessary – cool, right?!
Release date: 1st May 22020
Dead to Me: Season 2
Dead to Me, whilst very much a mess of a show, is one of the higher-profile releases this month. Picking up in the aftermath of that bloody backyard reveal, Jen and Judy will struggle to hide a dark secret (man, really going for broke this time guys, nice one). With a surprising new visitor (yawn) in town and Detective Perez hot on their heels, "the stakes have never been higher" – apparently.
Release date: 8th May 2020
Hollywood: Limited Series
Featuring some very questionable cougar activity and more than a few horny seniors, Hollywood follows a group of aspiring actors and filmmakers in post-World War II Hollywood as they try to make it in Tinseltown – pretty specific, huh? Almost like it's a story no one wanted to hear. Apparently, each character offers a unique glimpse behind the gilded curtain of Hollywood's Golden Age, spotlighting the unfair systems and biases across race, gender and sexuality that continue to this day. Sure thing, Netflix.
Release date: 8th May 2020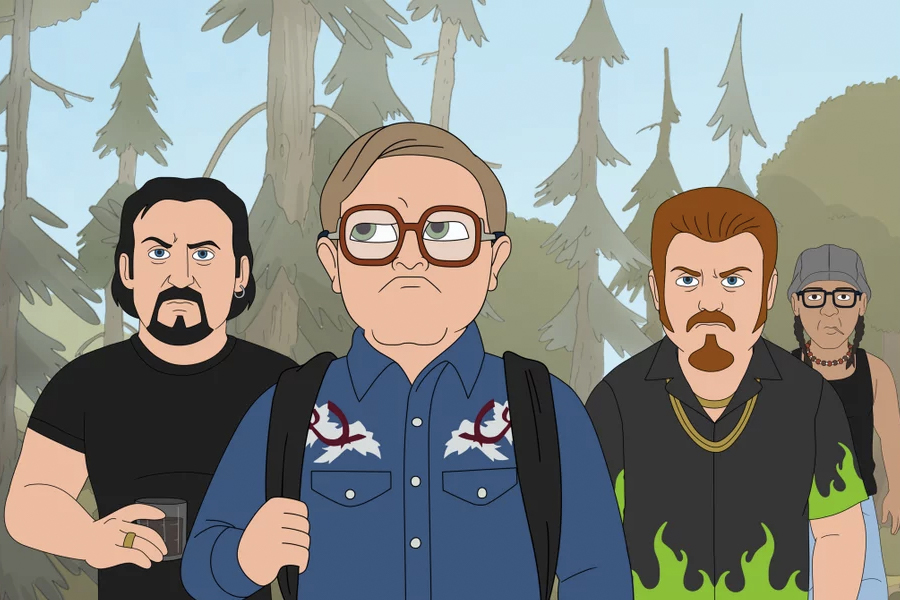 Trailer Park Boys: The Animated Series/Season 2
The animated series returns for Season 2, with the entire gang transformed into cartoons – artistic decision or COVID-19 related? Eh, who cares, it'll probs be pretty funny.
Release date: 22nd May 2020
Rick & Morty Season 4 'The Other Five'
For the entire month of May & June, fresh, delicious, schwifty weekly new episodes of Rick & Morty will drop – making life just that bit more hopeful during these somewhat bleak times. Confirming that we can expect more violence, self-referential meta-humour – we're hoping Mr. Poopybutthole's is brought back into the fold, too.
Release date: May/June
Snowpiercer
For those who enjoyed the movie this show is based on – this announcement is a big deal. For those unfamiliar, the Snowpiercer world/planet earth has become a frozen wasteland, and the remaining humans inhabit a giant train that perpetually circles the globe. Starring Jennifer Connely (good sign!), we're hoping this isn't just a carbon copy and that Netflix have attempted to develop the universe and the story. Fingers crossed, ay?
Release date: May
New Movies on Netflix
The Half Of It
Cue the adolescent feels. The Half of It is nearly exactly what you'd expect – shy-girl is enlisted jock to help him be more eloquent. But instead of ultimately noticing her (maybe she takes her glasses off if the '90s are anything to go by) and falling in love, having babeh's etc, etc, the shy-girl falls for the same girl. Because it's 2020 people, get with the times! Shame on you for thinking it would go any other way. The redeeming qualities of this presumably cliched piece of
garbage, is self-isolation isn't the most communal situation and godammit, maybe a bit of corny, free-range love is exactly what we all need right now. We approve – be sure to check it out on Netflix.
Release date: 1st May 2020
Unbreakable Kimmy Schmidt: Kimmy Vs. the Reverend – NETFLIX INTERACTIVE SPECIAL
The anti-bandersnatch, if you will, this new interactive special better be a bloody improvement on the Bear Grylls atrocity. If you are a fan of the show though, you'll likely get a kick out of this one.
Release date: 12th May 2020
Mrs. Serial Killer
As B-grade as they come, Mrs. Serial Killer (nice title guys) looks like 'Saw' had a baby with 'The Bold & The Beautiful'. Which, when you really think about it, could be fkn great. Not just a regular psycho, Mrs. Serial Killer is a doctors loyal wife. So when he gets jailed for a string of shocking murders, she naturally sets out to commit a copycat crime to prove his innocence.
Release date: 1st May 2020
Best New Comedy on Netflix
Jerry Seinfeld: 23 Hours To Kill
Jerry Seinfeld is back with a new hour-long special. Live at the Beacon Theatre in New York City, we can only salivate in anticipation of the man's take on everyday life and just what is the deal with airline food?
Release date: 5th May 2020
Hannah Gadsby: Douglas
Emmy and Peabody award-winning comedian, and all-round fantastic human being, Hannah Gadsby stopped the comedy world in its tracks with her genre-bending show, Nanette. Having given herself her very own tough act to follow, she named her difficult second album after her eldest dog and took it for a walk across the planet, finishing up in Los Angeles and recording her second Netflix comedy special, Hannah Gadbsy: Douglas.
Release date: 5th May 2020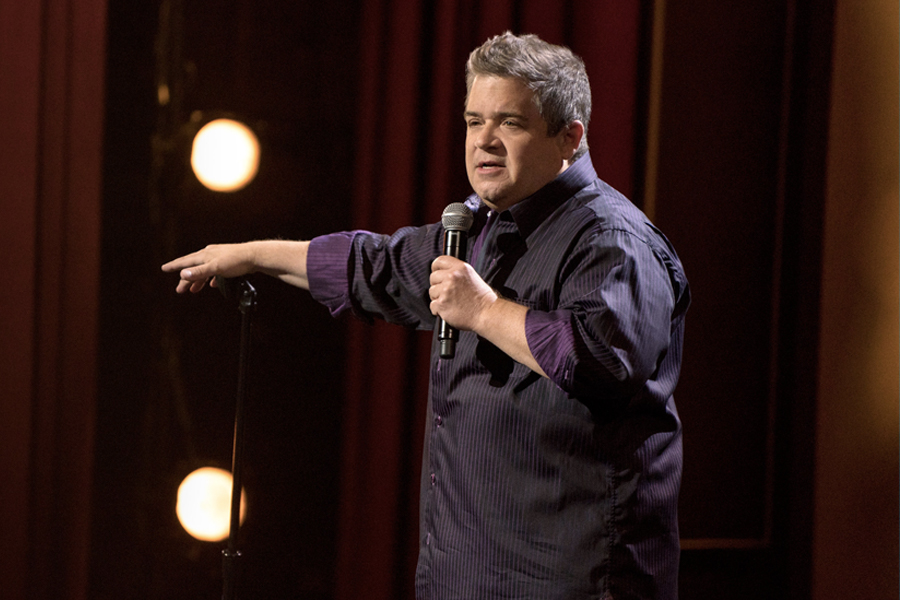 Patton Oswalt: I Love Everything
The Emmy and Grammy-winning comedian who you know very well, but never seek out has teamed up with Netflix to discuss all things ageing; which includes attending his daughter's second-grade art show that cost him the chance to board a full-scale Millennium Falcon or how buying a house is like hiring a suicide squad of superhuman subcontractors.
Release date: 5th May 2020
Best New Documentaries on Netflix
Somebody Feed Phil: Season 3
"Everybody Loves Raymond" creator Phil Rosenthal continues to travel the globe, sampling different cuisines and cultures. Well-meaning, and surprisingly bingeable, this show will either fuel your travel FOMO or quench it.
Release date: 29th May 2020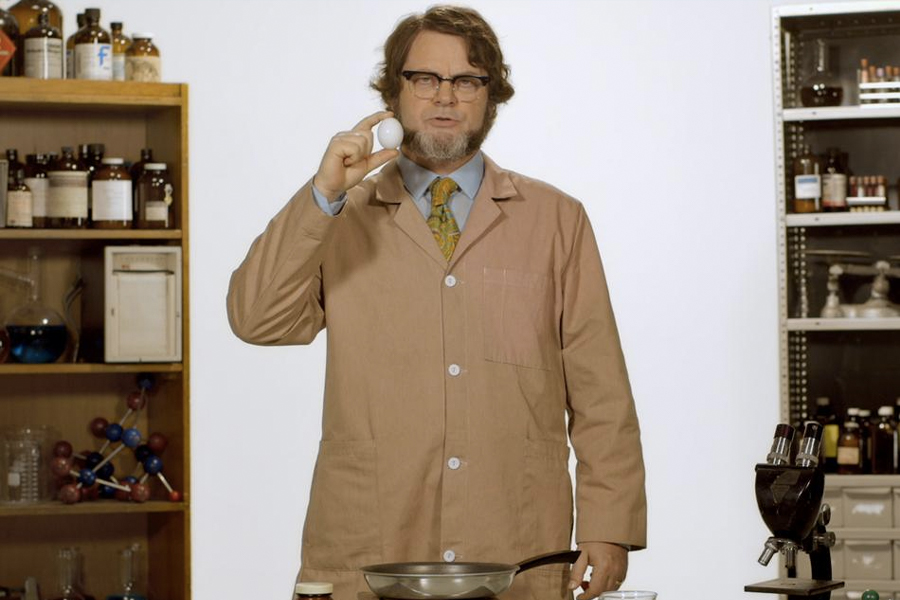 Have a Good Trip: Adventures in Psychedelics
Similar to 'Drunk History' in format, Have a Good Trip: Adventures in Psychedelics will have celebrities recall their most mind-bending trips via animations, reenactments and more in this comedic documentary exploring the story of psychedelics.
Release date: 11th May 2020
Best New Anime on Netflix

Scissor Seven: Season 2
Hairdresser by day, freelance hitman by night (because, of course?), the series about an underpaid, scissor-wielding assassin who's not quite "cut out" for the job is back for Season 2.
Release date: 7th May 2020
You'll also like:
New To Netflix In April 2020
50 Best Action Movies Of All Time, Ranked
30 Best Adult Cartoons for Serious Humour